Open Mike Monday: USMNT Dominates, Euro 2012 Nears, Eden Hazard Decides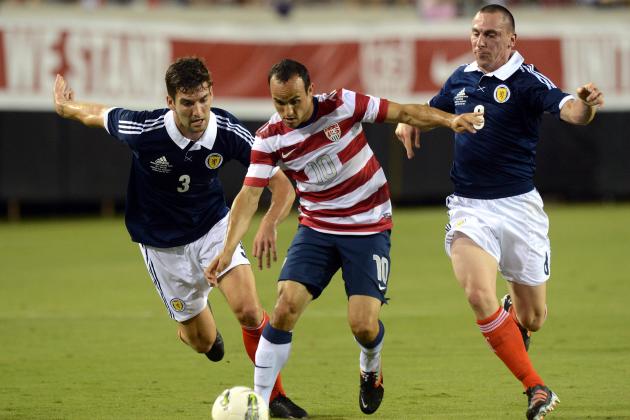 Gary Bogdon/Getty Images

Today is Memorial Day in America, which means all across the country we honor those who have fought and died for our country.
Even if you're reading from somewhere else, join in the festivities with a cookout, a beverage of your choice—and, of course, Open Mike Monday.
As we mark the unofficial start of summer, there's plenty going on in the world of football.
Here in America, fans have reason to celebrate—and to remain wary.
Over in Europe, 16 teams are gearing up for what should be a thrilling continental championship. And if meaningless results are any guide—they probably aren't, mind you—the favorites might not be so favored in a few more weeks.
All that and more inside.
Begin Slideshow

»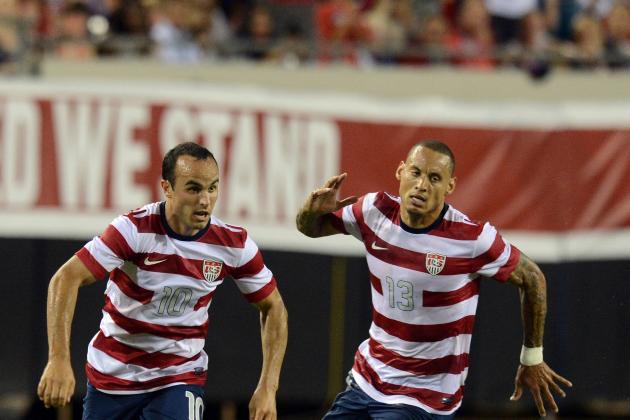 Gary Bogdon/Getty Images

Granted, it wasn't exactly a full-strength Scotland.
Granted, Scotland isn't exactly a world power.
And granted, it was only a meaningless friendly.
But the United States' 5-1 drubbing of Scotland in a Saturday night friendly felt like a lot more than that to American fans.
Finally, our boys are playing smart, flowing, attractive football. Finally, Landon Donovan is back after a long absence from the national team. And finally, the Jurgen Klinsmann experiment is starting to pay off.
At least, that's what we're hoping.
Saturday's stunning result—highlighted by an even more stunning hat trick by Donovan and a ridiculous half-volley golazo from Michael Bradley—was extremely satisfying, and it gave fans reason to be optimistic about the future.
But it was, after all, just a friendly. And the excitement might not last very long anyway.
Up next? Only Brazil.
Beat them, though? Yeah, that would be something.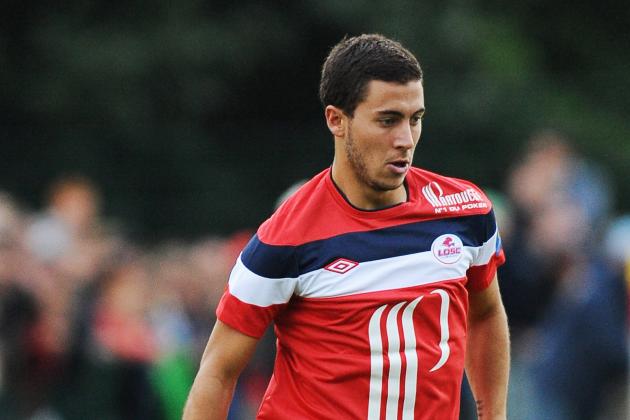 Valerio Pennicino/Getty Images

So, Eden Hazard knows what he's going to do with his summer vacation.
That's what he telling us, at least. But knowing this guy, this is only the latest in a series of "just kidding, LOL" moments.
First he was going to play in blue. Then he was heading to one of the Manchester clubs. Then, suddenly Chelsea was back in the mix.
Today, the Tweet That Shook the Interwebs:
good afternoon guys. i made up my mind. see you later. thanks

— Eden hazard (@hazardeden10) May 28, 2012
Hazard, a 21-year-old Belgian winger, is a special player. But he's also fast becoming world football's answer to LeBron James.
Note to Eden: You don't want that.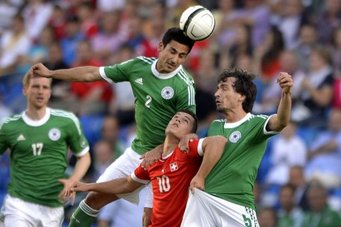 Photo: Fabrice Coffrini, AFP
Before the weekend, everybody knew Group B was Euro 2012's "Group of Death."
After the weekend?
Well, it probably still is. But the death on offer in Group B suddenly doesn't look quite so scary.
Tournament co-favorites Germany displayed a leaky defense in a troubling 5-3 loss to Switzerland.
Holland took a first-half lead but lost 2-1 to Bulgaria.
Portugal drew blanks in a scoreless draw with Macedonia.
And in the only match that played out as expected, Denmark lost 3-1 to Brazil.
Now, none of these matches mean anything. All four teams will head into Euro 2012 with a blank slate, and, anyway, they'll all have chances to make amends in more friendlies later this week.
But if more results like these follow, should we start asking tough questions?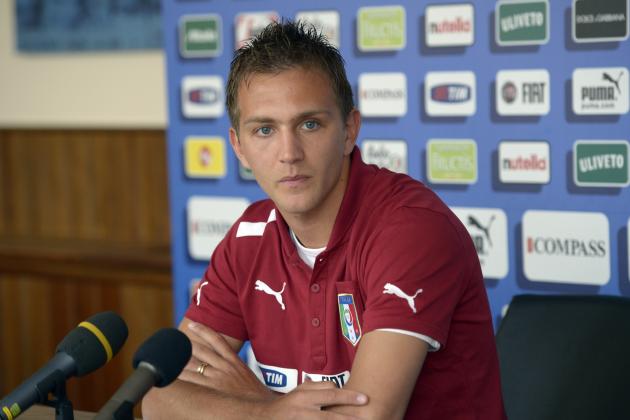 Claudio Villa/Getty Images

Oh no. Not again.
A match-fixing scandal is spreading through Italy. Again.
From The Guardian:
Three teams in Serie A, Italy's top flight, Atalanta, Siena and Novara, are among 22 clubs set to face trial this month before a sporting tribunal, accused of rigging matches, the Italian football federation said on Wednesday.

The trial, in which 52 players are charged and 33 matches are under scrutiny, is the biggest development to date in an ongoing investigation that could yet see more of the biggest names in the game charged.
Six years ago, Italy was rocked by another match-fixing scandal that sent mega-club Juventus down to Serie B.
Italy's national team shook off the scandal and won the 2006 World Cup. This time, however, it might be different.
On Monday, police entered the Italian national team's training camp and raided the room of defender Domenico Criscito (pictured).
And that's not all:
At the same time as the visit, which came just days before the start of the European football championships, police arrested 19 people, including 11 players, among them Stefano Mauri, the captain of leading Serie A side Lazio, and placed Antonio Conte, the manager of champions Juventus, under investigation.
Let's hope this is all just a misunderstanding. A huge misunderstanding.
Football doesn't need another scandal.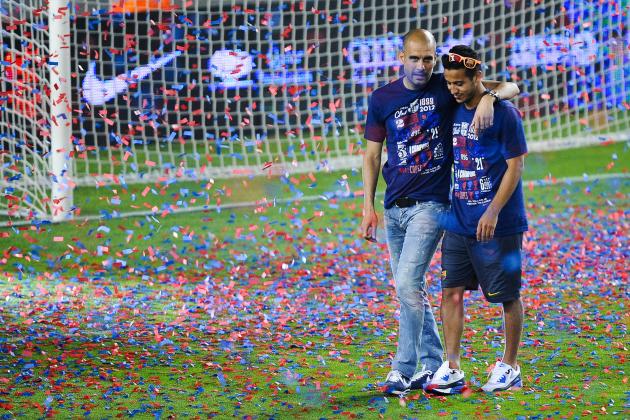 David Ramos/Getty Images

In more uplifting news, Barcelona sent their now-former-manager Pep Guardiola out with a trophy in his final match with the club this past Friday.
Guardiola's Barcelona ripped Athletic Bilbao 3-0 in the Copa del Rey final, winning the fourth trophy of what some consider a disappointing season.
Barca failed to win La Liga and the Champions League, but they did capture the Supercopa de España, the UEFA Super Cup, the FIFA Club World Cup and the Copa del Rey.
No wonder Pep was so tired.
Let's hope he recharges his batteries and returns to football soon.