3 MLB Superstars Who Are Underachieving in 2012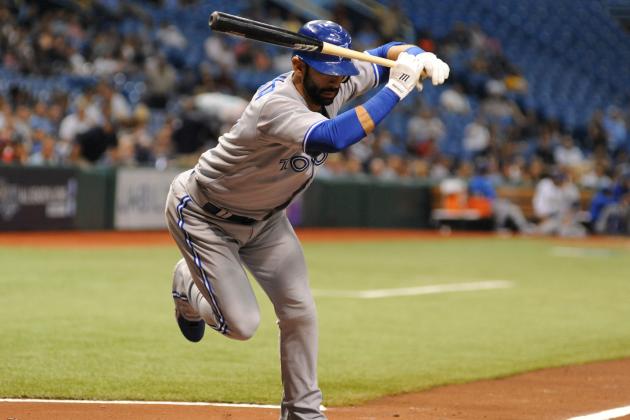 Al Messerschmidt/Getty Images

Baseball is a perennial game of defeat, and like any other competition, there is a constant pressure to be great. For that reason, year in and year out, new talent seems to surface.
We saw the rise of Toronto's Jose Bautista, setting unprecedented steroid-LESS numbers. But now where is he?

However, there are always exceptions to the rules, and that is no different here. There are a handful of players that can live up to the expectations put on them, and then there are those that dramatically fall in a downward spiral back to the farm system.

So here I stand, acknowledging the players that have transcended themselves above their colleagues over their MLB career thus far, but have yet to step to the plate in their tireless bout with 2012.
These next players have all recently hit the Madden cover curse, and could use a little help to get back to stardom.
Begin Slideshow

»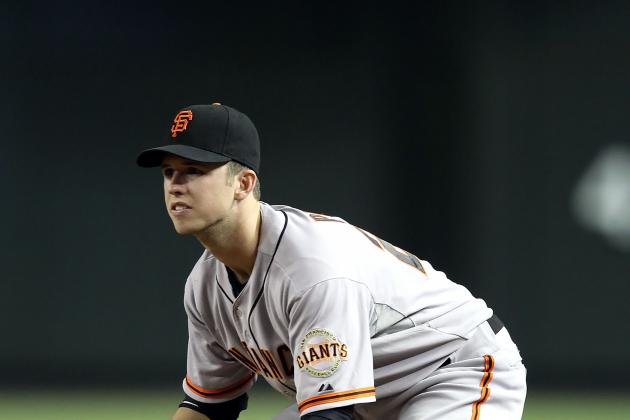 Christian Petersen/Getty Images

Piggy-backing off of the 'shot heard 'round the world,' Buster Posey's season-ending injury in 2011, prompted many coaches to reassess the catcher position.
Take our 19-year-old kid, for example; Bryce Harper is a converted outfielder due to the wear and tear on the knees and body that catchers take.
Point being, injuries are near inescapable, they happen. After Posey strung together one of the more productive postseasons from the plate as a rookie in a while, the following season cut him short. Posey appeared in a dismal 45 games before a home-plate collision sent him to sit out the rest of 2011.

Posey has yet to return to his form that we all relished. It's no lie, all eyes are breathing down his neck.
Testing out the waters in the field, is a much different perspective and reaction time required of the game, but it was a switch that needed to be done for Posey to continue to elevate his game.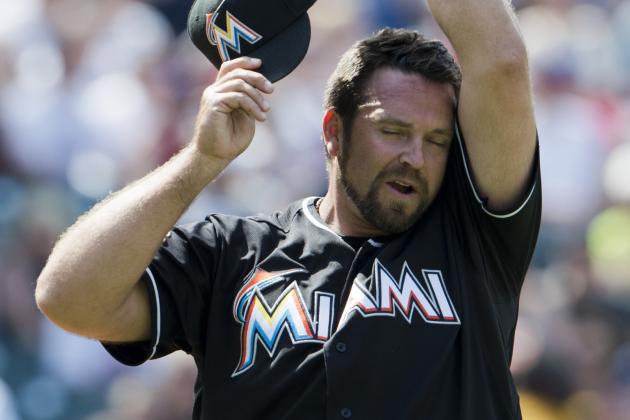 Jason Miller/Getty Images

New stadium, contract, and uniform to match, hell, why not head for Miami?
After making his home in Vacation City, Calif., Bell figured all of his good fortune of shut-down material combined with his authoritative command would carry over; it has yet to be.
In just 11 chances, Bell has strung together one of the more disturbing resumes, setting or tying every league leading statistic in the wrong record book. Before being scratched from the ninth-inning closer role, Bell posted a league-tying ERA of 8.47.

Walks kill: Bell has also hit a personal low, issuing 14 free passes in 17 innings.

After signing the prestigious $27 million contract, it is safe to say, Bell has yet to leave the starting gates. As a Padres fan, it is nice to seem the three-time All-Star spinning in circles, but now I am starting to feel bad, after I witnessed Edward Mujica assuming the closing role.
Is it the heat? The glitz and glamour? Whatever it is, Heath needs to get on a roll quick, before that assumed role is taken...for good.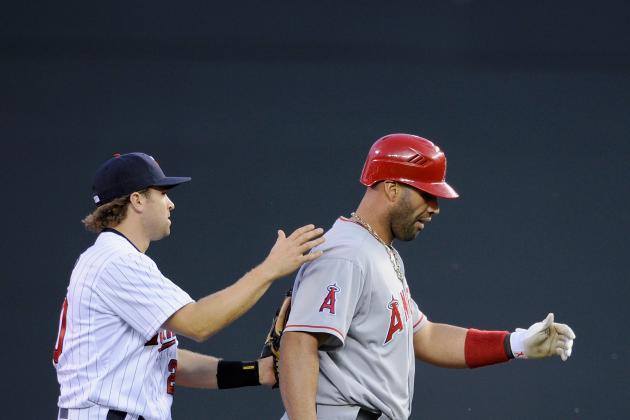 Hannah Foslien/Getty Images
Its a long walk back to the dugout
Numbers don't lie. Pujols has been one of the most rock steady players of our generation. 30/30 seasons are simply second nature, and one of his many consistencies in his arsenal of work.

However, a slight altering of the shade of red, a hike to the west coast, an alarming contract, and now a member of the American League, Pujols has appeared flustered since the beginning.

After discovering that the Mayans were wrong about their 2012 predictions and the world's end, Pujols may have been caught up in the mix, as his 2012 is panning out to be a downward flurry.

According to baseball-reference.com, through 48 games, Pujols has generated a disturbing .227 batting average to go along with 7 long balls. Decent numbers indeed, but Pujols numbers, not so much.

Like Heath Bell, Pujols needs to corral his mistakes and string together some solid production for the sake of the Angels organization and that staunch contract.