NFC East Stars Philadelphia Eagles Must Be Weary of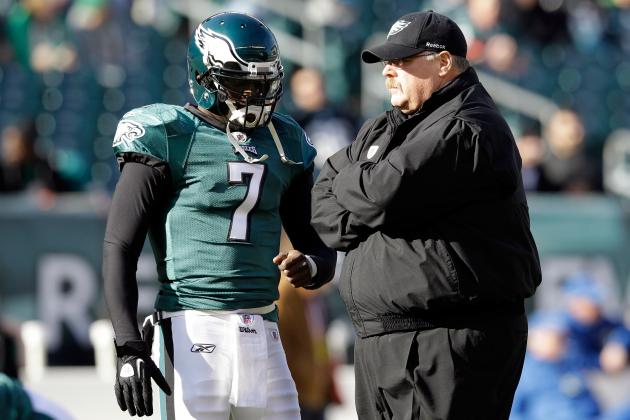 Rob Carr/Getty Images

The NFC East underachieved somewhat in 2011. The division winners were the New York Giants at 9-7 with the Eagles and Cowboys both finishing at 8-8. However. the Giants did go on to defeat the New England Patriots in the Super Bowl.
If the Eagles are going to take the next step in becoming championship contenders, they are going to have to play better in their own division.This is a division loaded with talented, and the addition of Robert Griffin III only adds to that talent.
These are some key players the Eagles must be weary of if Michael Vick and company are planning on returning to the postseason in 2012.
Begin Slideshow

»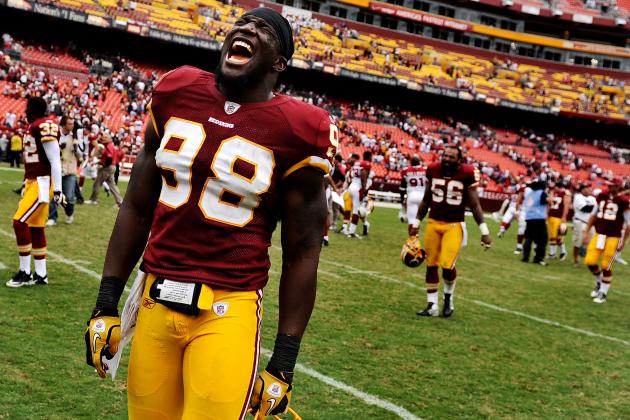 Patrick Smith/Getty Images

Brian Orakpo may be one of the most underappreciated stars in the NFL. Many people don't know much about him because he plays in Washington, but he is in the same breath as DeMarcus Ware. If RGIII successfully turns the Redskins' organization around, many more people will start hearing about Orakpo and how great he is.
The Eagles need to find a way to block this guy. He wreaked havoc on Michael Vick last, and it's essential that he stays upright this season. His health and a return trip to the postseason depend on it.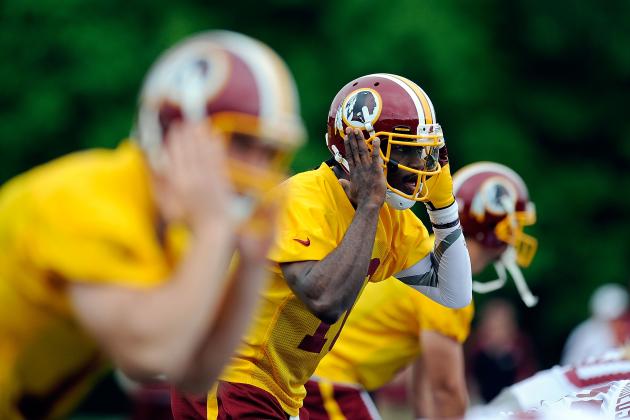 Patrick McDermott/Getty Images

He's going to be a rookie, but that doesn't mean he is going to play like one. I foresee Robert Griffin III having a Cam Newton-type rookie campaign.
He has a unique skill set as he's very mobile, but is also a gifted pocket passer. The Shanahans finally got their franchise quarterback, and he is going to be a good one.
The Eagles will need to find a way to contain Griffin and get him under a lot of pressure. If they don't, he could start winning some football games sooner rather than later.
Tom Pennington/Getty Images

Jason Witten is a great football player. Every season he absolutely dominates the Eagles' defense. This needs to change in 2012.
The Eagles have never found a way to cover or tackle this guy due to his strength and ability to catch the football. Rookie outside linebacker Mychal Kendricks could play an important role in stopping the tight end this season. He is athletic enough to cover tight ends and strong enough to bring them down.
This has been an area the Eagles have needed to address for some time.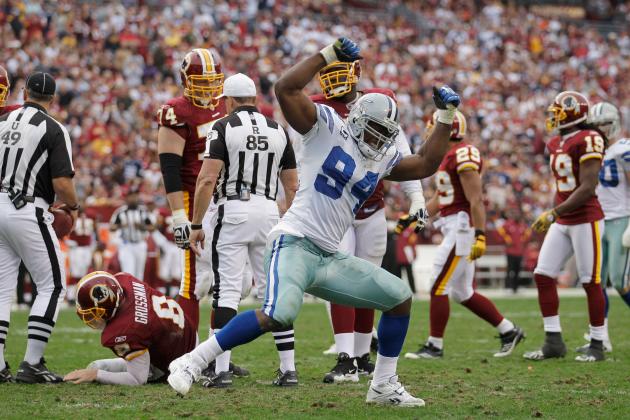 Rob Carr/Getty Images

DeMarcus Ware is another Cowboy that the Eagles have problems with every year. He is a dominate pass-rusher and has had his way with Donovan McNabb and Michael Vick over the years.
The Eagles need to find a way to block this guy. The Eagles offensive line is supposed to be an area of strength for the team this season, even with the loss of Jason Peters.
Keeping Vick upright is essential in their success, and that starts with blocking star defensive players like DeMarcus Ware.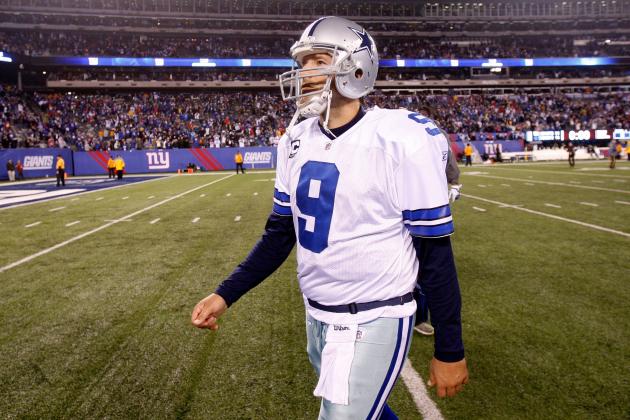 Rich Schultz/Getty Images

Tony Romo is a really good quarterback. He may not have had a lot of success in the postseason, but his statistics show he is one of the best in the game. Last season he passed for 4,184 yards and 31 touchdowns. He also had a quarterback rating of 102.5.
He plays well against the Eagles most of the time, so it's important that they pressure him a lot. The Eagles' defensive line figures to be one of the NFL's best this season, and that will help in giving Romo fits.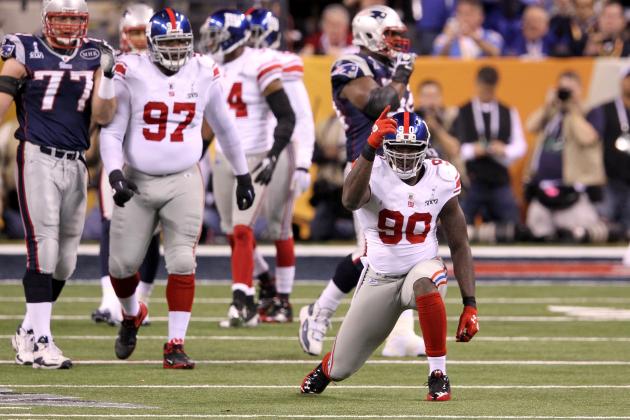 Andy Lyons/Getty Images

Jason Pierre-Paul is one of the most feared pass-rushers in the NFL and it's only his third year in the league. He also could be an Eagle, but they passed on him to draft Brandon Graham. That hasn't worked out thus far.
This guy dominated the Eagles last season and that scares me. Pierre-Paul had 16.5 sacks last season and has yet to reach his full potential. Michael Vick is as fragile as a porcelain doll, the last thing they need is this monster tackling him.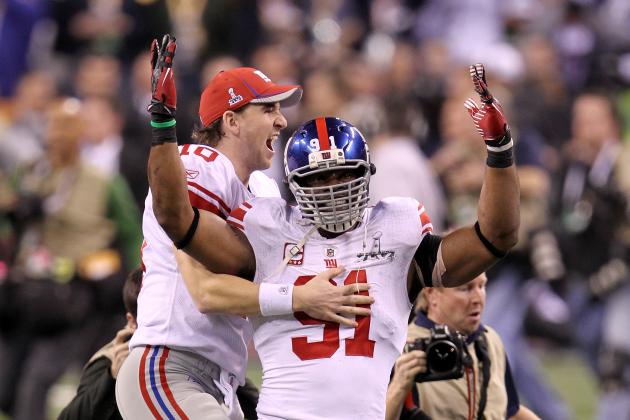 Andy Lyons/Getty Images

Justin Tuck is still a really good football player. He also seems to make a lot of big plays against the Eagles. This could be where the Eagles really miss Jason Peters.
The Giants' pass rush is extremely deep, and they have massive men who are tough to block. The Eagles may need to run the ball more against them to neutralize that pass rush and keep Vick upright and healthy.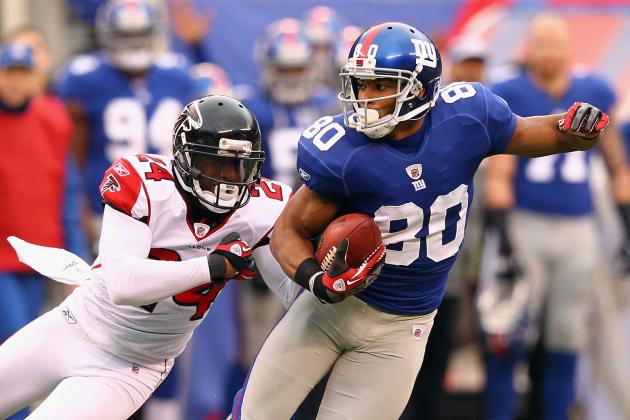 Al Bello/Getty Images

Victor Cruz took the NFL by storm last season, but not for his salsa dancing. He turned out to be a great young player for the Giants. He also dominated against the Eagles.
The health of Hakeem Nicks will come into play for his success this season. If it turns out that Nicks' injury is more serious than originally thought, Cruz could see a ton of double coverage. If Nicks isn't 100 percent for most of the season, Cruz could struggle along with the Giants offense.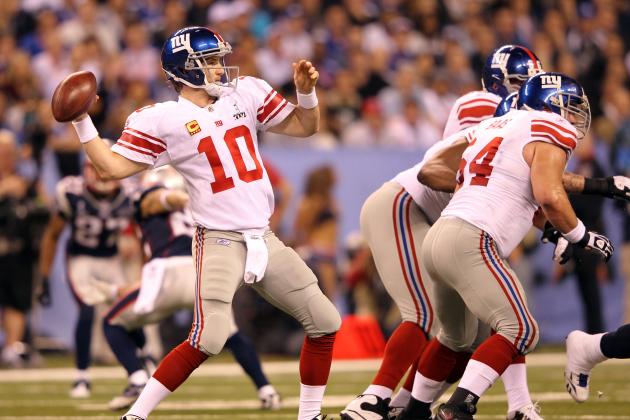 Jamie Squire/Getty Images

Eli Manning has received a lot of criticism in his NFL career, but he has won two Super Bowls for a reason. This guy is an elite quarterback, there is no question.
He has had some really good games against the Eagles, but he has also had some really bad ones. I think that the Giants' offensive line is a serious area of concern. Hakeem Nicks' injury could really hamper this star-studded offense. It could be an offense that sees a lot of Trent Cole and Jason Babin in its backfield.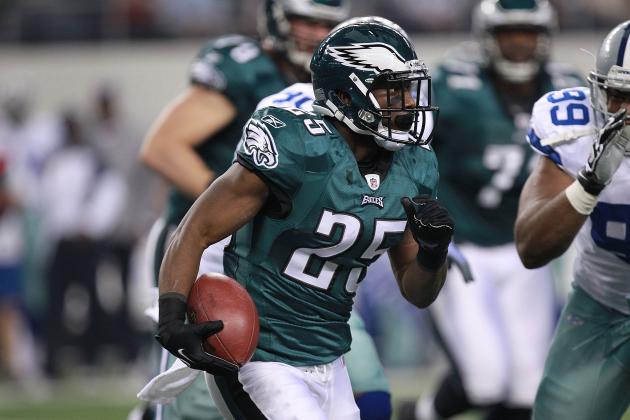 Ronald Martinez/Getty Images

The NFC East is a really talented division. I expect that it will be extremely competitive this season, as it is most seasons. The division has so many star players, and it's great to see.
RGIII could make the Redskins a much better football team this year as well. I would expect that all these teams are pretty close record wise until about midseason. Then, I expect one team will run away with the division title while the rest fight for a Wild Card spot.