Projecting LeBron James, Kobe Bryant and Team USA's Final 12 Man Roster "Update"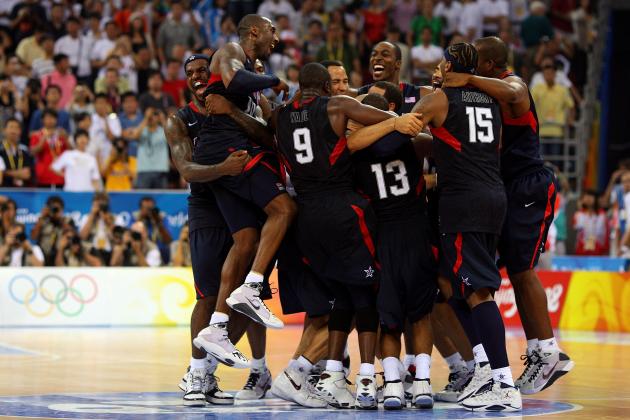 Phil Walter/Getty Images
Dream Team 2?
With the NBA regular season over and the playoffs in the conference finals stage, the season is over for the vast majority of players.
However following the completion of the NBA Finals another season will begin for 12 select players. The Olympic season.
As Team USA turns its eyes toward London, 12 players will wear the red, white and blue and represent the United States of America in search of consecutive gold medal placings in men's basketball.
With a provisional list already released, 20 players were identified. Due to injury or other reasons several will not be able to participate. In my eyes the following 12 players give Team USA the best chance of attaining gold for the second straight time.
* In the last few days we have seen Dwyane Wade and Chris Bosh drop out due to injury two players on my projection, therefore this list must be updated.
Begin Slideshow

»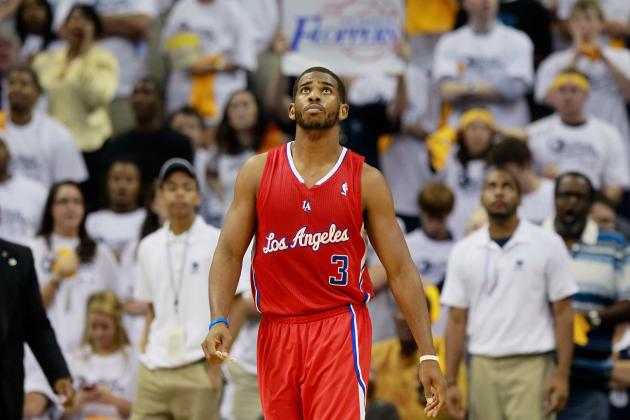 Kevin C. Cox/Getty Images
When 100% healthy CP3 is the best PG in the NBA
2012 Stats -
19.8 PPG, 9.1 APG, 3.6 RPG
Following a strange offseason which had him featured in two controversial blockbuster trades, Chris Paul took to the court and reminded everyone why he is the best point guard in the NBA.
With his ability to get everyone the ball as well as terrific closing abilities, Paul led the Clippers to the playoffs for the first time in six years. Eventually taking them to the second round of the playoffs.
Coming off the bench as a member of the Redeem Team four years ago, Paul will take a much larger role in this year's team. His distribution skills will be a key component of the team's success.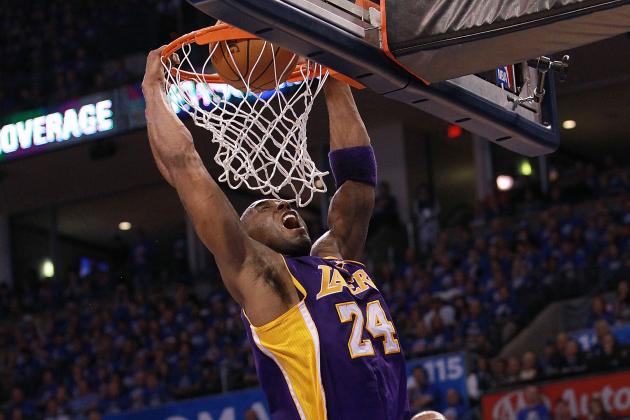 Ronald Martinez/Getty Images
The Black Mamba closed out the gold medal game four years ago
2012 Stats -
27.9 PPG, 4.6 APG, 5.4 RPG
He may be 34 years old by the time the games start but there seems to be no slowing down Kobe Bean Bryant. After an experimental surgery on his knee brought back shades of his younger days, Kobe had his best season in years leading the Lakers to the second round of the playoffs.
Boasting arguably the most complete offensive skill set in the league, the Mamba's ability to score from anywhere on the court is seemingly unmatched. Expect Kobe to raise his level of play on defense as he will not need to shoulder the scoring load.
As the elder statesmen of the team, Kobe's leadership and drive will ensure the team is headed in the right direction. The hero of the gold medal game in Beijing, Bryant will no doubt try to replicate his success this time in London.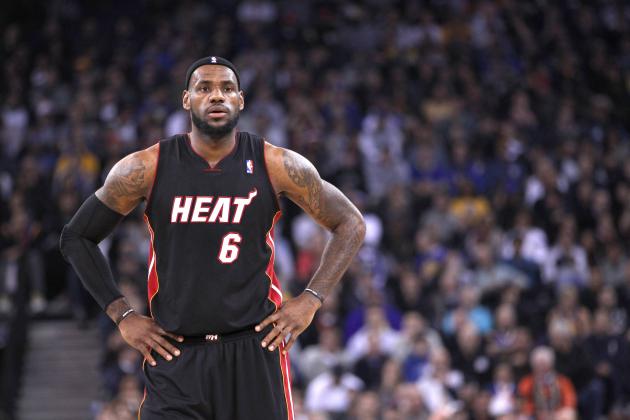 Ezra Shaw/Getty Images
The King will lead Team USA in London
2012 Stats -
27.1 PPG, 6.2 APG, 7.9 RPG
The game's premier player and three time MVP, LeBron James will be expected to play at an MVP level in London. Leading the Heat through to the conference finals, James has been lights out on both sides of the court.
With Team USA, the King will most likely be a facilitator and part time scorer while drawing the defensive assignment of the opposing teams best wing player. A leader for Team USA on and off the court, James' play will go a long way to determining the team's success.
A veteran of two Olympics, LeBron's experience as well as positional versatility will be crucial for the success of Team USA.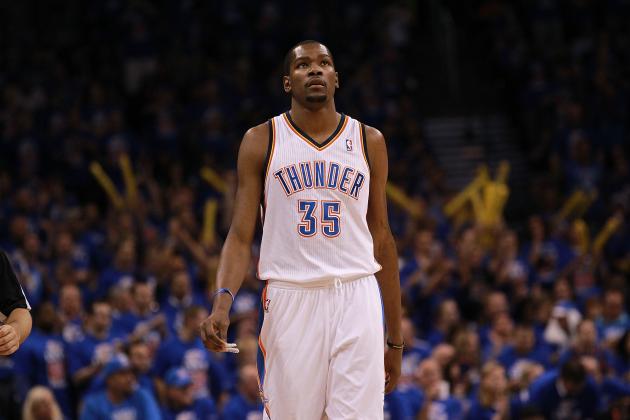 Ronald Martinez/Getty Images
The NBA's leading scorer will be heavily relied on for points
2012 Stats -
28.0 PPG, 3.5 APG, 8.0 RPG
The NBA's leading scorer, Kevin Durant has lead his young Thunder team into the conference finals were they will go up against the experienced Spurs.
Durant, who dominated play at the last World Championships, will takeover Carmelo Anthony's old position as power forward for Team USA. While it is possible LeBron plays at the PF position, Durant's incredible wingspan suggests he will spend more time down in the block in the Olympics.
A scorer with incomparable range, Durant's long range shooting will be extremely important as well as his ability on the boards. This year's Olympic's will be Durant's first.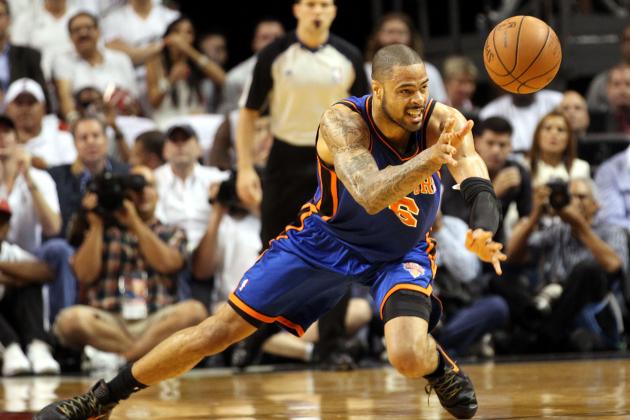 Marc Serota/Getty Images
DPOY Chandler will be expected to anchor Team USA's defense
2012 Stats -
11.3 PPG, 1.4 BPG, 9.9 RPG
No injury has affected Team USA as much as Dwight Howard's back injury suffered shortly before the playoffs began. Howard's ability to defend the paint and rebound as well as his athleticism were vital to Team USA's play in 2008.
So this time it's one Defensive Player of the Year in Dwight Howard out, and one Defensive Player of the Year in Tyson Chandler in. Chandler, who was the difference in the Mavericks winning their first NBA championship, signed a huge contract with the New York Knicks in the offseason and he was worth every penny.
Seemingly a one man defense, Chandler's play lifted the Knicks into the playoffs despite injuries to Carmelo Anthony and Amar'e Stoudemire. His job for Team USA will be similar to that at the Knicks, anchor the paint and attack the boards.
Chandler's ability to handle opposing big men like the Gasol brothers will be important in London.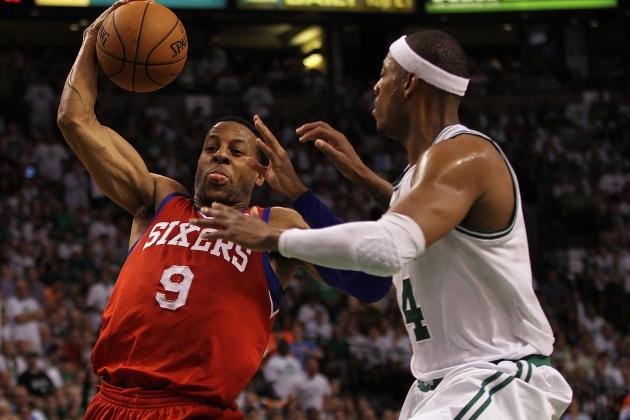 Jim Rogash/Getty Images
Iguodala's defense will be needed if he to replace Wade
2012 Stats -
12.4 PPG, 5.5 APG, 6.1 RPG
With Dwyane Wade pulling out due to a knee injury which will require surgery, I see Andre Iguodala filling in for him. A wing player for a wing player, Iguodala will provide Team USA will great defense and rebounding.
Iguodala gives Team USA a great degree of flexibility on the court with his ability to play and guard the 2,3 and 4 positions. He will most likely see time on the court when USA wants to play big and dominate other teams with size and athleticism.
Losing Wade is a big blow to the team, but Iguodala's defensive ability should soften the blow.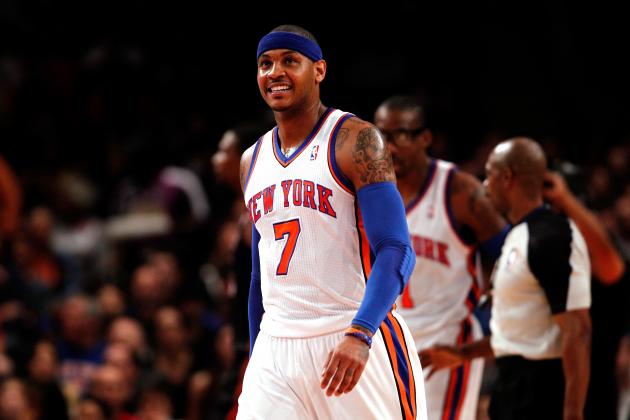 Jeff Zelevansky/Getty Images
Melo's versatility in the internation game has proved valuable over the years
2012 Stats -
22.6 PPG, 3.6 APG, 6.3 RPG
After a rocky year with the Knicks, Carmelo Anthony showed everyone why New York traded for him with a series of amazing performances down the stretch. While he was unable to lead the Knicks past the Heat, a terrific Game 4 performance gave Knicks fans a glimpse of a promising future with Anthony.
Arguably Team USA's most consistent and productive player over the last six to eight years, Melo will have to relinquish his starting position for this years team. With a skill set and body type that translates well to the international game, Anthony will no doubt see many minutes coming of the bench.
His post game offense and rebounding as well as his crunch time scoring will play a large part in Team USA's success.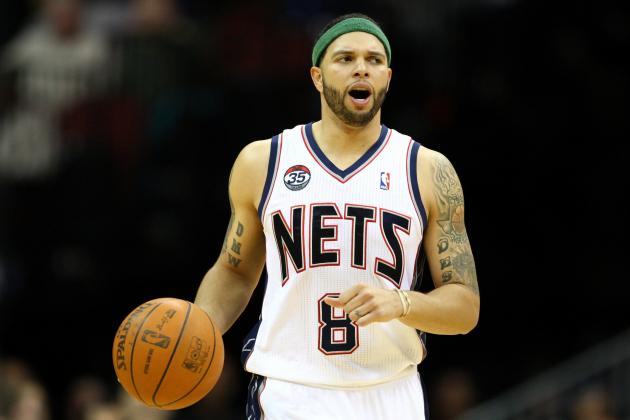 Chris Chambers/Getty Images
D-Will was the best PG for Team USA in Beijing
2012 Stats -
21.0 PPG, 8.7 APG, 3.3 RPG
Despite what was most likely the season from hell for Deron Williams, he remains one of the game's premier point guards. A pure point guard like Chris Paul, Williams' ability to set up team-mates for open shots is among the best in the game.
While he may not know what team he will be playing for next season, Williams will most likely suit up for Team USA as Paul's backup. There aren't many point guards in the world able to contain a player of his size and strength, an advantage he will exploit.
A clutch scorer and master of the pick and roll, Williams will make sure Team USA maintains a high level of play at point guard when Paul goes to the bench.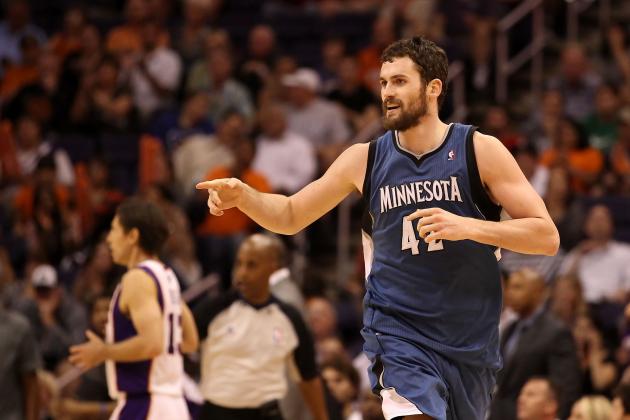 Christian Petersen/Getty Images
Love's rebouding prowess will be key for team lacking size
2012 Stats -
26.0 PPG, 2.0 APG, 13.3 RPG
Perhaps the best power forward in the NBA, Kevin Love's ascension as an elite player along with the emergence of Ricky Rubio has created a great young nucleus for the Minnesota Timberwolves.
An absolute rebounding machine, Love's knack for gobbling up boards and impressive range with his jump shot make him an ideal fit for international play. Despite being a better fit in the starting line up over Durant, Love isn't quite the all around talent Durant is and will therefore come off the bench for Team USA.
Love will most likely see minutes as a back up big man for power forward and occasionally center.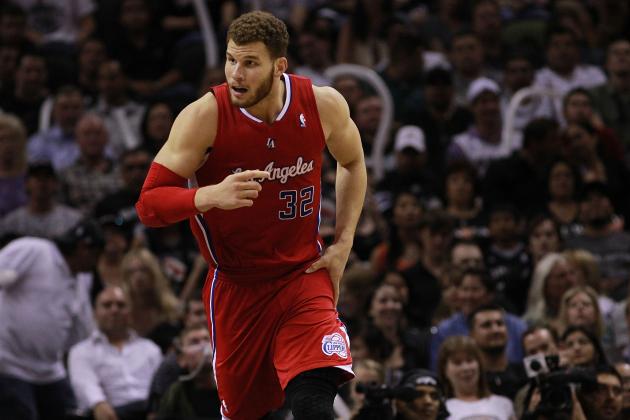 Ronald Martinez/Getty Images
Griffin's play in the paint will be important
2012 Stats -
20.7 PPG, 3.2 APG, 10.9 RPG
With no Dwight Howard and no LaMarcus Aldridge, Griffin will be playing back up big man for Team USA. Despite appearing on Sports Center almost every night Griffin remains a work in progress with a very inconsistent jumper and free throw stroke.
While his athleticism, brute strength and tenacity will serve him well, but the international game is not well suited for a player with Griffin's skill set.
His main responsibilities will be on the boards as well as attacking the rim. He will most likely play garbage time or when Chandler or Love are in foul trouble.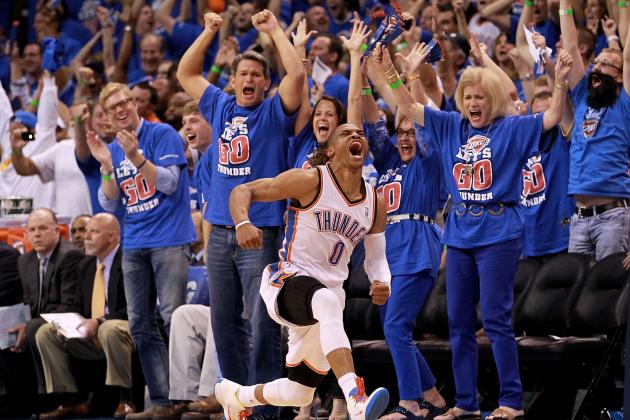 Ronald Martinez/Getty Images
Westbrook's athleticism will give him a huge advantage over opposing PG's
2012 Stats -
23.6 PPG, 5.5 APG, 4.6 RPG
A true star and playmaker, Russell Westbrook proved this season he is every bit as good as fellow superstar point guard Derrick Rose. Like Rose, Westbrook is a blur on the court with tremendous quickness and hops. Along with Kevin Durant he has the Thunder in the conference finals for the second year in a row.
With pure point guards in Chris Paul and Deron Williams already on the team, an athletic scoring point guard in Westbrook gives Team USA an added dimension. Able to beat anyone of the dribble, Westbrook's ability to get to the basket repeatedly could prove crucial if Paul and Williams can't get anything going.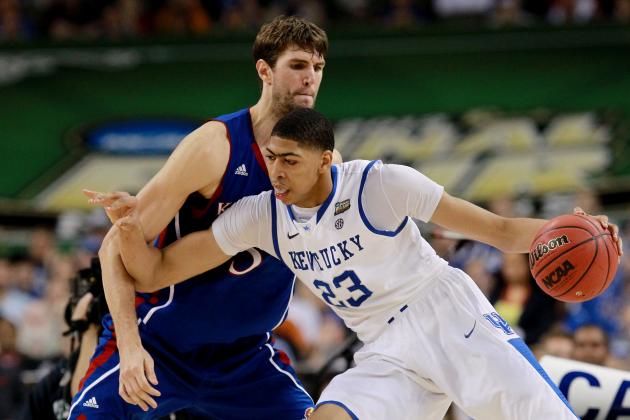 Ronald Martinez/Getty Images

2012 Stats -
played in college
Currently sitting out with an ab injury Chris Bosh should be healthy and ready to go come the Olympics. Despite an uneven year, Bosh was solid for Miami playing as the third option behind LeBron and Wade.
With Team USA lacking in size, Bosh fits a pressing need as a reserve big man. His ability to consistently knock down 17 footers will serve him well when the team wishes to space the floor. Should Kevin Love struggle, Bosh should comfortably slid in and play a similar role to which he played in 2008. His comfort level with LeBron and Wade will make him a viable option during crunch time as well.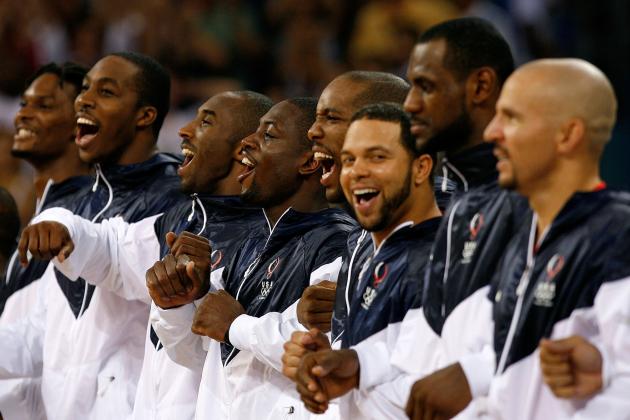 Harry How/Getty Images
For the gold
Comments?
Suggestions?
Different Players?
Thanks for reading