2012 NBA Draft Lottery Odds: Complete Breakdown of Anthony Davis Sweepstakes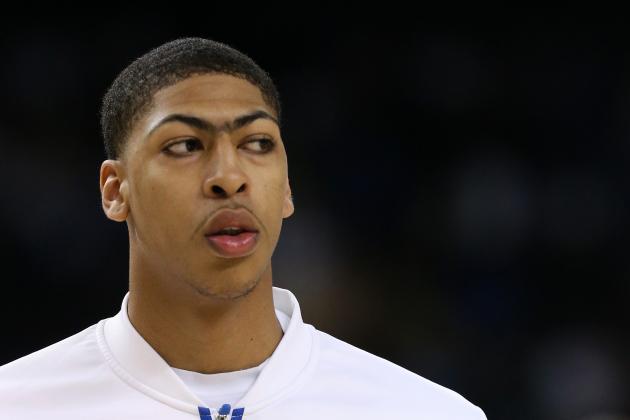 Ronald Martinez/Getty Images

Every team in the NBA draft lottery wants Anthony Davis.
You can be sure that visions of the unibrow will be dancing through the heads of general managers while the ping pong balls are bouncing during Wednesday night's draft lottery.
Here are the odds each lottery team has of securing the No. 1 pick in the draft, and Davis along with it.
Begin Slideshow

»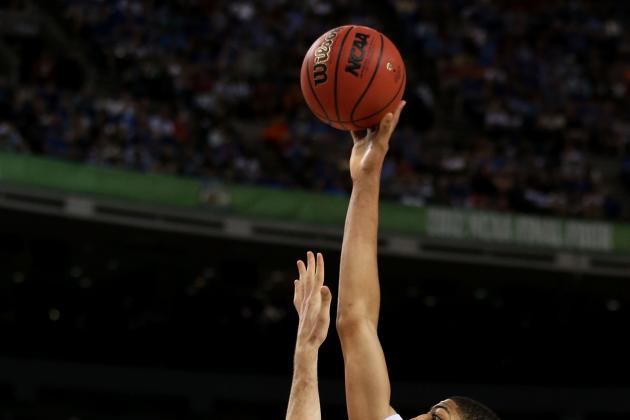 Jeff Gross/Getty Images

Unibrow Odds: 25 percent
If the Charlotte Bobcats end up winning the lottery, we will at least know that karma is in working order.
Michael Jordan's franchise was in terrible shape all year long and desperately needs a superstar player to turn things around.
Sad note: Charlotte's regular-season winning percentage is lower than its probability of getting the No. 1 pick.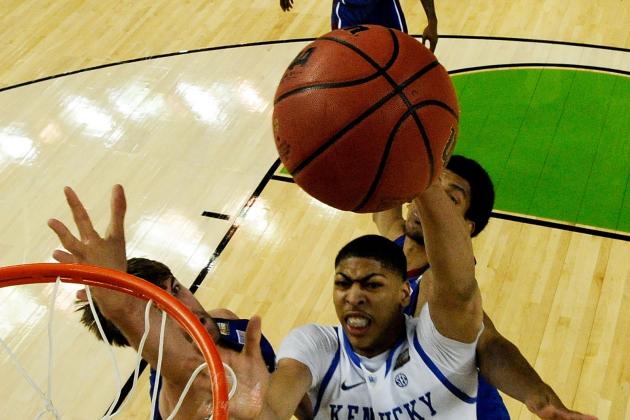 Pool/Getty Images

Unibrow Odds: 19.9 percent
This would be one of my favorite landing spots for Anthony Davis.
Not only would it be a meeting of two one-and-done sensations from the University of Kentucky, but it would also form the ultimate young transition duo.
Seeing Davis and John Wall running at breakneck speed down the court would give opponents nightmares for weeks.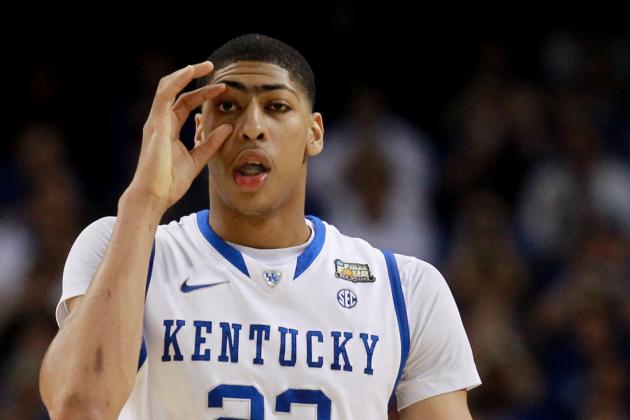 Ronald Martinez/Getty Images

Unibrow Odds: 14.8 percent
The New Orleans Hornets may be slated fourth in the draft order, but they actually have the third-best chances at landing the No. 1 pick in the 2012 NBA draft.
How? I'm glad you asked.
That fourth-worst record gives the Hornets a 13.7 percent chance at selecting Davis, but the Hornets are also receiving an unprotected pick from the Minnesota Timberwolves. Seeing as the T'Wolves finished with the 10th-worst record, that slot has a 1.1 percent chance of moving up to No. 1.
Add 1.1 and 13.7 and you get...drum roll...14.8.
For the curious and overly optimistic out there, there is actually a 0.33 percent chance that the Hornets end up with the first and second picks in the draft.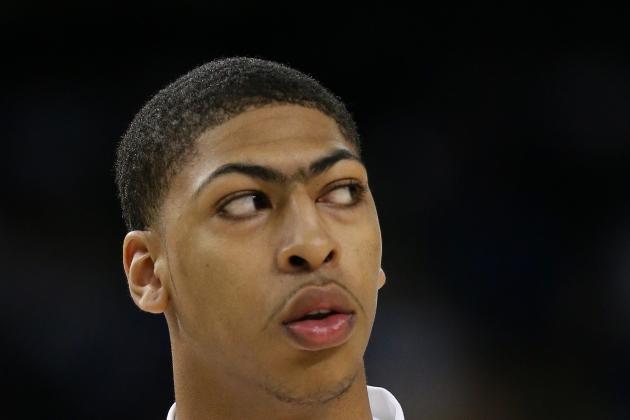 Ronald Martinez/Getty Images

Unibrow Odds: 13.8 percent
Is there a chance that the Cleveland Cavaliers will be lucky enough to garner the No. 1 pick in the NBA draft for back-to-back years?
Well, yes. There's actually a 13.8 percent chance it happens.
This is one location that Anthony Davis is probably hoping he finds himself in. He and Kyrie Irving would have a chance at being top-25 players in a very short period of time.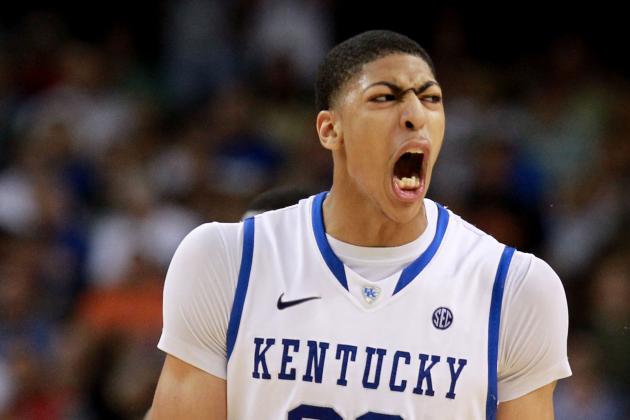 Ronald Martinez/Getty Images

Unibrow Odds: 7.6 percent
Could you imagine Anthony Davis playing alongside DeMarcus Cousins in the Sacramento Kings frontcourt?
This would immediately become the best offensive rebounding team in the NBA, and there would be so much defensive attention paid to the paint that Jimmer Fredette may be open enough to actually hit a few three-pointers.
Well, that may be going a little bit too far.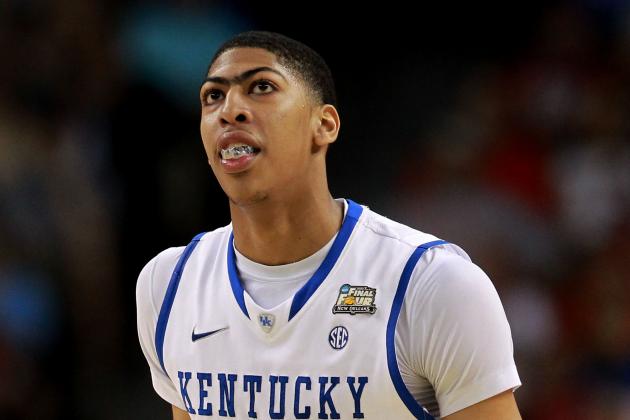 Ronald Martinez/Getty Images

Unibrow Odds: 7.5 percent
It feels weird to call this team the Brooklyn Nets, but it feels even weirder to imagine Anthony Davis in their still unknown uniforms.
However, if you believe in conspiracy theories, this could be a great sleeper pick to win the lottery. David Stern may want to put another superstar on the squad to boost the popularity of the team.
The Nets better hope they beat the odds because if they don't work their way up into the top three, the pick is transferred to the Portland Trail Blazers.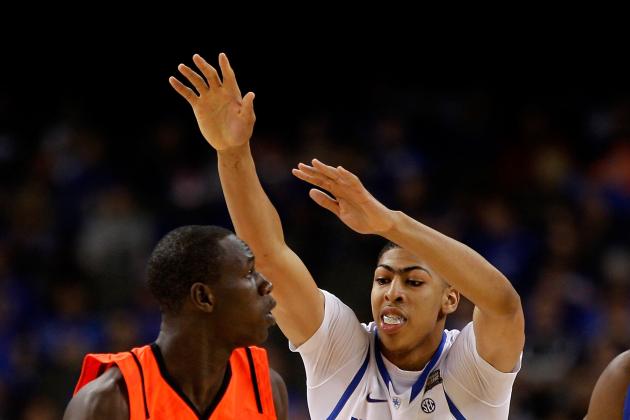 Chris Graythen/Getty Images

Unibrow Odds: 3.6 percent
Although the Golden State Warriors have a 3.6 percent chance of landing Anthony Davis in the draft, I have to believe that the ping pong balls will work against the Warriors.
I mean, Davis is a sensational defensive player who gives full effort on that end of the court.
Golden State doesn't even understand what "defense" actually means.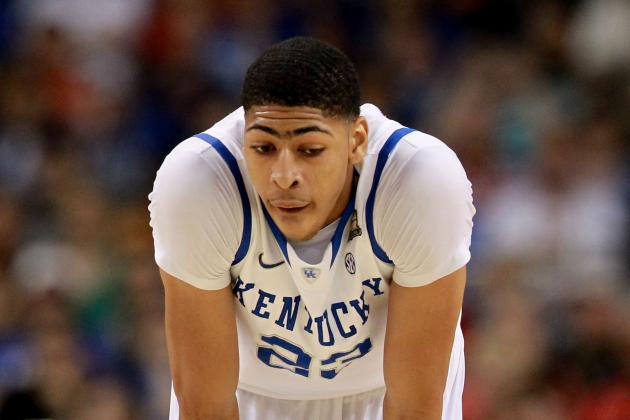 Ronald Martinez/Getty Images

Unibrow Odds: 3.5 percent
I almost hope that the Toronto Raptors beat the odds and receive the No. 1 pick just for the sake of irony. After all, this is a team that spent all season rejecting any and all ideas of drafting a frontcourt player.
That said, an incoming duo of Jonas Valanciunas and Anthony Davis would be quite special.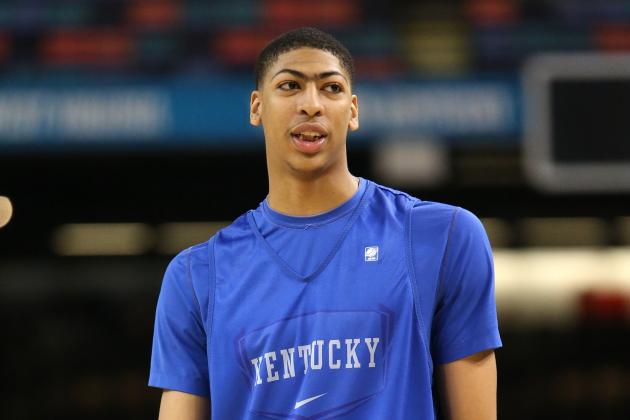 Ronald Martinez/Getty Images

Unibrow Odds: 1.7 percent
If the Detroit Pistons ended up with Anthony Davis on their roster, they would have my favorite combination of big men in the league.
Who wouldn't want to watch Davis and Greg Monroe line up together?
More importantly, who would bet against that team making the playoffs in the East?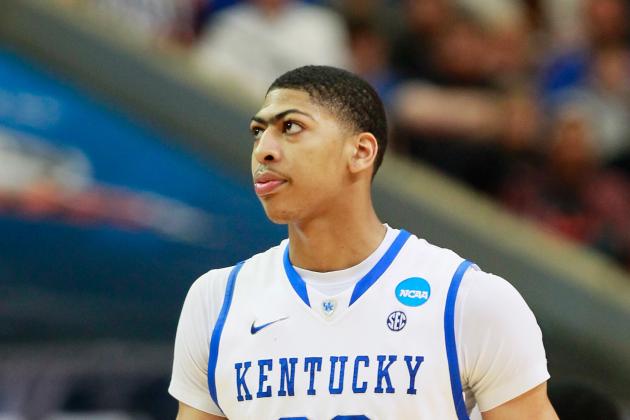 Kevin C. Cox/Getty Images

Unibrow Odds: 0.8 percent
Now we're getting to the outlandish range, as each of the remaining teams have less than a one percent chance of landing the No. 1 pick.
The 1993 Orlando Magic lucked out by taking home the No. 1 pick with 1.52 percent odds, but that was a once in a lifetime scenario.
As much fun as it would be to see LaMarcus Aldridge and Anthony Davis play together, it's probably not going to happen.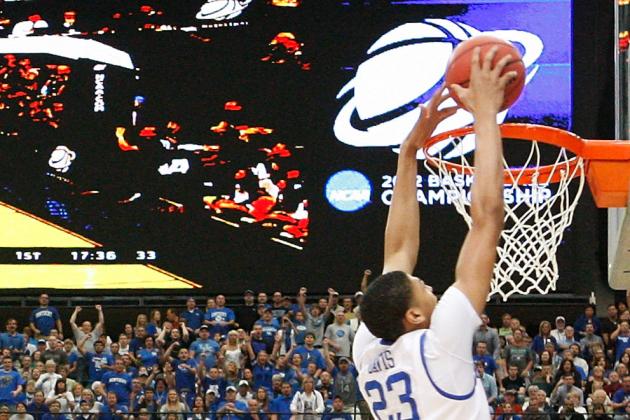 Kevin C. Cox/Getty Images

Unibrow Odds: 0.7 percent
If Anthony Davis was drafted by the Milwaukee Bucks, there would be a whole new reason to fear the deer when driving into the paint. The Bucks would also look like geniuses for trading away Andrew Bogut and drafting a player with the potential to be significantly better and less injury-prone.
The only downside would be that Davis would never be allowed to shoot the basketball—Brandon Jennings and Monta Ellis would see to that.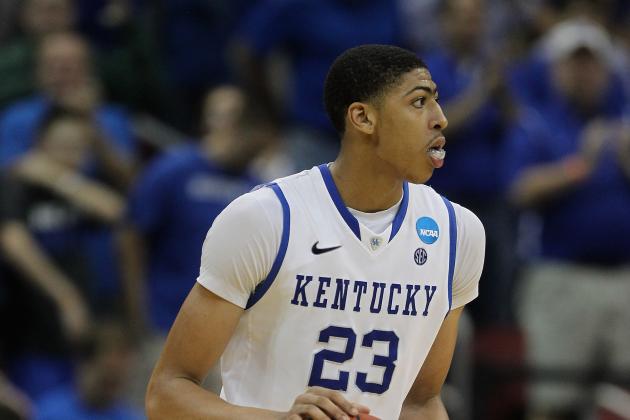 Jonathan Daniel/Getty Images

Unibrow Odds: 0.6 percent
It would almost be a shame if Anthony Davis ended up playing with the Phoenix Suns.
First, it would likely be one year too late after the inevitable departure of Steve Nash. Secondly, I don't know if there's enough water in the desert to feed the growth on Davis' forehead.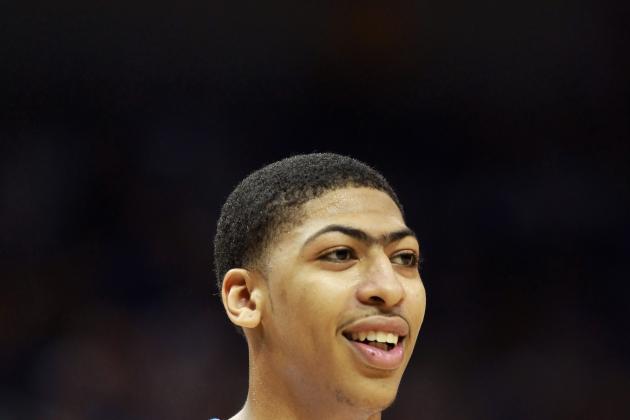 Andy Lyons/Getty Images

Unibrow Odds: 0.5 percent
Here are some things that are about as likely as Anthony Davis ending up on the Houston Rockets.
1. Anthony Davis being a bust.
2. The Charlotte Bobcats winning the 2012 NBA Finals.
3. Me playing in the NBA one day.
4. Kobe Bryant passing when he has a wide-open shot.
5. Metta World Peace winning the Nobel Peace Prize.