Euro 2012: Top 5 English Players Who Missed out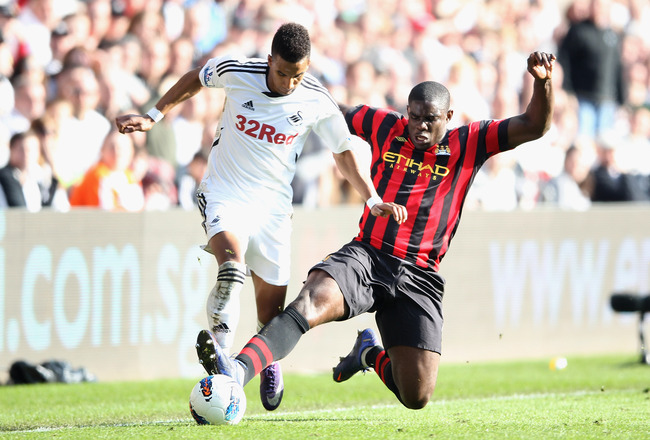 Scott Heavey/Getty Images
With the resignation of Fabio Capello, Roy Hodgson has taken the England reins ahead of Euro 2012.
After an uninspiring 1-0 victory over Norway, Hodgson needs to look at the players at his disposal and find a team capable of challenging.
England fans will be disappointed with anything less than a semifinal berth.
Here is a look at five players who deserved to be part of the Euro 2012 squad.
Jack Rodwell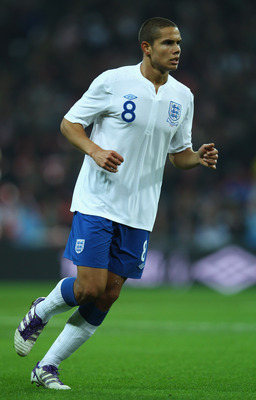 Julian Finney/Getty Images
Keeping with the trend of youth that we are seeing in the England squad, eyebrows have been raised at Rodwell's omission.
Surely including Rodwell would have been a sound move, with Rodwell impressing on his international debut in the famous victory against Spain.
Alongside Phil Jones and Alex Oxlade-Chamberlain, Jack Rodwell is one of the hottest talents in England and his display against Sweden in his first international start was nothing short of breathtaking.
With a lack of mobility coming from Scott Parker and Gareth Barry, having 21-year-old Jack Rodwell providing some steel and pace would have been ideal.
We need only look at the way a youthful German team took apart Barry in 2010 to appreciate how valuable Rodwell could have been.
Daniel Sturridge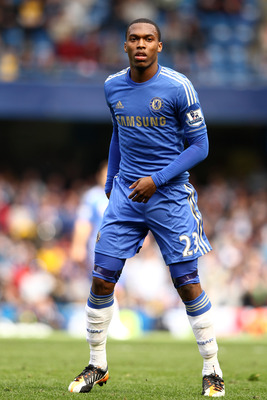 Ian Walton/Getty Images
Despite being in the provisional squad, Sturridge can count himself unlucky not to be alongside Danny Welbeck, Wayne Rooney and Andy Carroll this summer, with Jermain Defoe pipping him to the final striking spot.
Given his first chance at regular football, Sturridge had a great season with Chelsea. At one stage he was scoring four times as often as Fernando Torres despite playing out of position on the wing.
I agree entirely with Hodgson's youthful approach, but this should have included the former Manchester City starlet.
Sturridge could have played at the top of the formation or in a more reserved wing role, even potentially being included as a midfielder.
Any player who was such an important part of the eventual Champions League winners season could surely bring recent experience against world-class players to the squad.
The attack is a little blunt at the moment and Sturridge should have been included because he and Danny Welbeck represent the future of the English strikeforce.
Aaron Lennon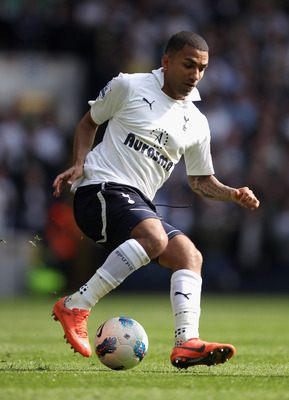 Clive Rose/Getty Images
James Milner's depressingly predictable display against Norway once again highlights England's need to start Lennon on the right wing.
Milner is more suited to the middle and Walcott should be at the Olympics for the 100-meter dash, not representing England in Euro 2012.
Lennon has not had an amazing season at Tottenham, however, he is a truly deadly talent.
Alongside the likes of Ashley Young and Stewart Downing, Lennon could have completed a deadly front three that would compensate for Carroll's lack of pace.
Seeing Lennon miss out on Euro 2012 is truly a bad decision, as the likes of Frank Lampard have had their poor form overlooked in favour of proven history.
It is real shame this couldn't stretch to Aaron Lennon, especially with a lack of depth in that position.
Kyle Walker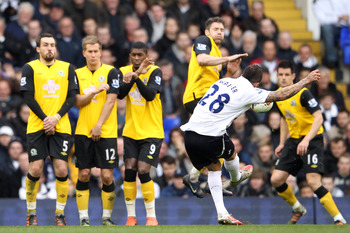 Scott Heavey/Getty Images
A stellar season from young Kyle Walker was capped by the breathtaking free kick (pictured) that saw Tottenham down Blackburn.
For me, Walker provides the attacking threat of Glen Johnson combined with the defensive ability of Phil Jagielka.
While Martin Kelly is an impressive young player, Kyle Walker has had an amazing season and been a rock in Tottenham's notoriously shaky defence.
Walker would also fit right into the the regularly changing England back line, as he spent the season at Tottenham where the defence was constantly altered due to injuries.
Walker was unlucky to miss out, especially to a player who does not provide the defensive or attacking ability that he does.
Although Kyle Walker is young and will surely one day call the England right-back spot his own, Euro 2012 was the perfect place to test his ability and build his experience.
Micah Richards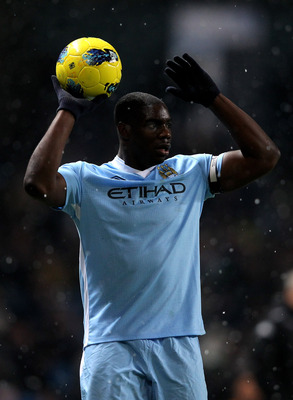 Alex Livesey/Getty Images
After a great season with eventual champions Manchester City, Micah Richards deserved a place in the England squad, if not the first team.
Richards provides defensive strength, is a giant in the air and most importantly, adds pace to any back line.
I would have Richards playing in the centre alongside Gary Cahill or John Terry for a nice balance of technique and raw pace and power.
There is simply no justifying leaving Richards at home, and he can be more then disappointed with the decision after a standout season.
Richards trains everyday alongside Carlos Tevez, Mario Balotelli and Sergio Aguero, as opposed to a player like Phil Jagielka, who has played less and at mid-table Everton.
Proper pace has been missing from the England back line for several years, and I predict Three Lions will miss Richards against better quality opponents.
Keep Reading

England (National Football): Like this team?