UFC 146 Results: 5 Fights for Dan Hardy To Take Next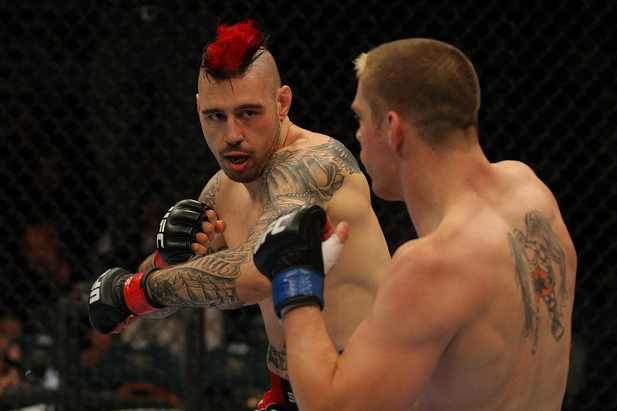 After losing four straight fights, Dan Hardy was finally able to get a win at UFC 146.
Hardy not only defeated Duane Ludwig, he knocked him out earning "Knockout of the Night" honors. With his first win since 2009, Hardy's UFC job is safe and he is looking to string together more wins.
Here's a look at some fights he could take next.
Begin Slideshow

»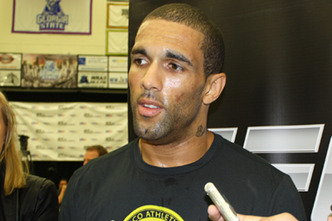 Photo by MMA junkie
Before Che Mills met Rory MacDonald at UFC 145, he was riding a five-fight winning streak.
Mills was outclassed by MacDonald and lost the fight by second round TKO.
Mills may not have been on the same level of MacDonald, but Hardy is still a big name who could take advantage of the loss.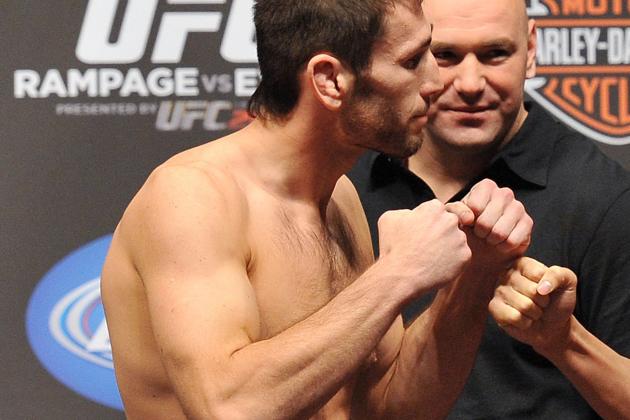 Jon Kopaloff/Getty Images

The Ultimate Fighter Season 7 winner Amir Sadollah has had an up-and-down UFC career.
Whenever Sadollah puts together a couple of wins, he finds himself on the receiving end of a loss.
Sadollah picked up a win a couple of weeks ago and would arguably face the biggest test of his career if he were to take on Hardy.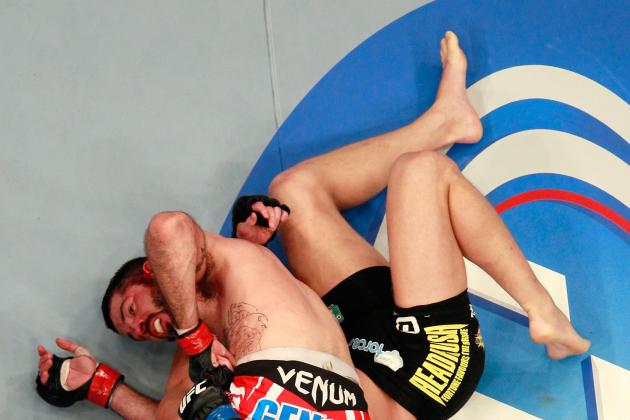 Kevin C. Cox/Getty Images

Matt Brown knows what it's like to be on the verge of being cut from the UFC.
From March 2010 to June 2011, Brown lost three straight fights. He has since gone 3-1, which includes two straight wins.
Brown would be a tough test for Hardy. Brown has never been knocked out and can be smothering on the ground at times, but he could be the test that Hardy needs.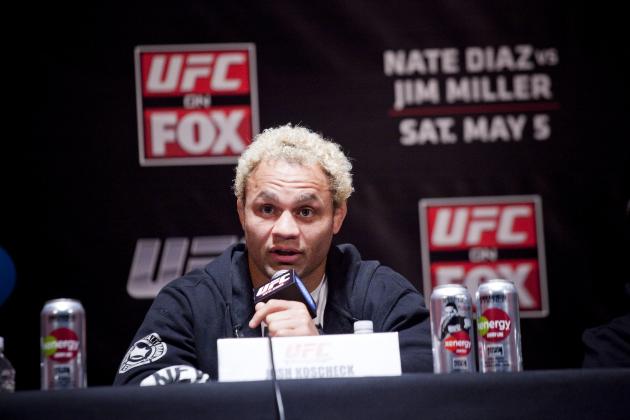 Michael Nagle/Getty Images

Although Josh Koscheck is coming off of a loss, he would be a huge matchup for Hardy.
Koscheck is a great wrestler, who also likes to stand and trade with guys. Hardy has had some highlight reel knockouts throughout his career, though.
Although this most likely isn't the matchup that Hardy should be put in, he would perhaps entertain the idea simply because it's a match against a big-name fighter.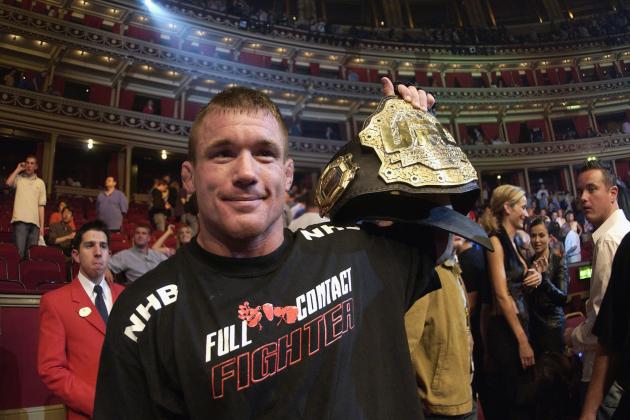 John Gichigi/Getty Images

Although Matt Hughes is enjoying a break or retirement from MMA, he may have one more fight left in him.
What better way to go out than against the guy that called you out a couple of months ago?
Even though Hughes is past his prime, he still poses a strong threat to Hardy's lack of a wrestling game.
Although this fight may never happen, it may be one of the really big names in the sport that Hardy stands a chance against right now.