15 Free Agents That Would Put the Toronto Maple Leafs into the Playoffs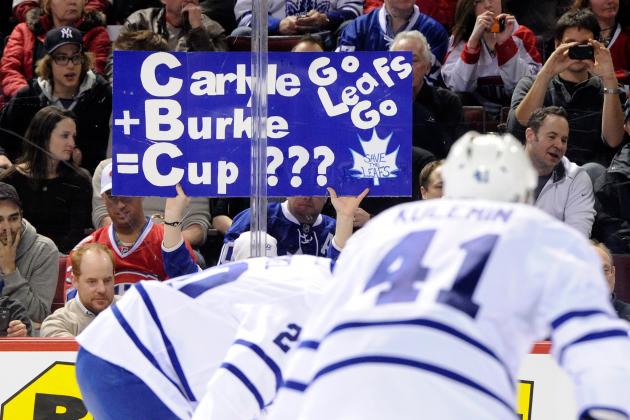 Richard Wolowicz/Getty Images

Like all major sports, the NHL is more of a business than anything else. The reason the players are on their respective teams is because of the owners and the GM's who decide a player's worth and how much they are willing to spend on these players. It is very rare anymore to see a player want to or get the chance to play for his favorite childhood team. It is rare that a player shows his loyalty to a franchise and sticks with them throughout his whole career. It really is all about money when it comes to these sports.
But what if money didn't matter and general managers could just pick any player to fill their roster needs. Would the Maple Leafs under this scenario be able to get into the postseason? Would they have been able to have won at least one Stanley Cup after 1967?
I wrote an article here picking the top five free agents the Leafs should go after this summer, but that was taking the money issue into consideration. If the Leafs could spend anything they wanted, there are definitely more than a few free agents on the market this summer that would help the Maple Leafs reach the playoffs next spring.
Here are those free agents that could step in and help the Leafs.
Begin Slideshow

»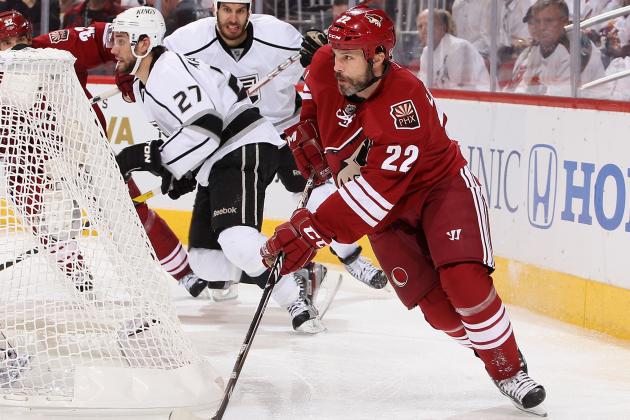 Christian Petersen/Getty Images

He was on my other list as well, but I put him there because I feel for a good price, he is a realistic target the Leafs should look at. If the Leafs could pick up anyone, he is also on that list. His career numbers say it all: 270 goals and 672 points in just under 1,100 games played.
While he may no longer be able to produce at the 20-goal mark, his veteran leadership is something you can't find anywhere. Seventy-five postseason contests will be hard to top on this year's free-agent list.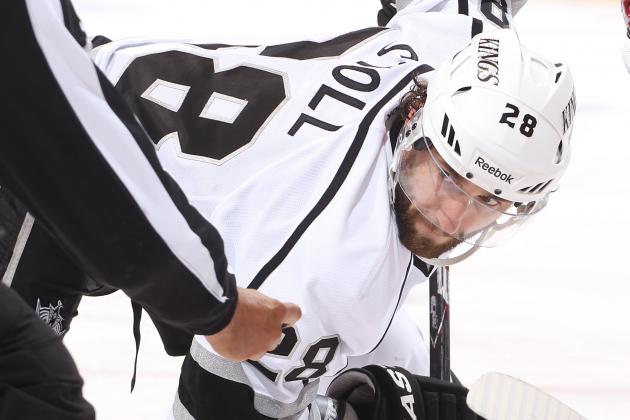 Christian Petersen/Getty Images

I believe without a doubt this is a guy that would look great on the top line between Phil Kessel and Joffrey Lupul. Playing with the Kings has given Stoll a great opportunity to see playoff action. He was also with the Oilers when they went to the finals in 05-06.
Stoll doesn't shock you with a lot of points, but he is a smart player. He is usually around the 40-point mark, which would only increase on the top line for the Leafs. I think the Leafs would be stupid to at least not look into acquiring Stoll.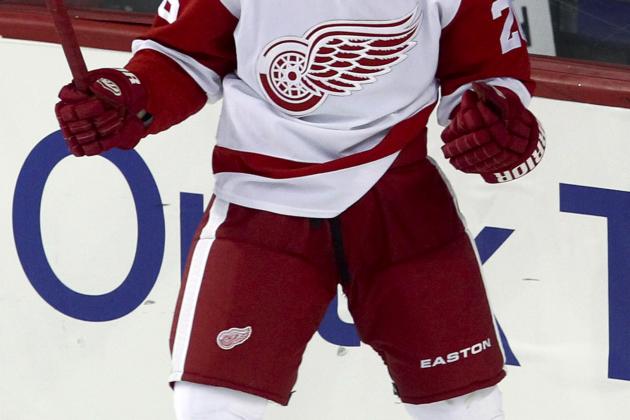 Mike Ridewood/Getty Images

This guy has a Stanley Cup ring. He is also only 28 years old. He consistently finds ways to create scoring chances and can top the 50-point mark. He may be looking for a bit of a pay raise, but again, we are not looking at the money factor. His skill set in between Kessel and Lupul could be something magical to watch. At his age, he would fit right in with the core of the Leafs and their demographic.
While Hudler has created some controversy with wanting to go back to the KHL earlier on in his career, I think he has become accustomed to North America and the NHL and will be looking to continue to become a rising star.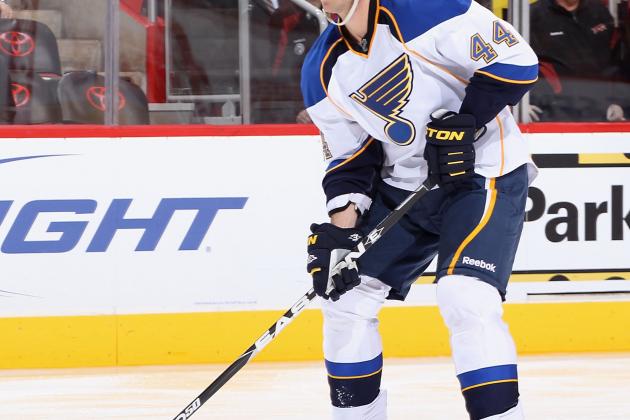 Christian Petersen/Getty Images

Here is a guy with a ton of playing experience. Over 120 playoff games under his belt, including a Stanley Cup ring in 2000 with New Jersey. Arnott has been around the block, and this past season with St. Louis was his seventh different team. Arnott could approach 1,000 career points, but he is on the wrong side of 30 at 37 years old.
After putting up 34 points this past season, it seems like he still has a year or two left in him. He would be a mentor for a young Leafs team.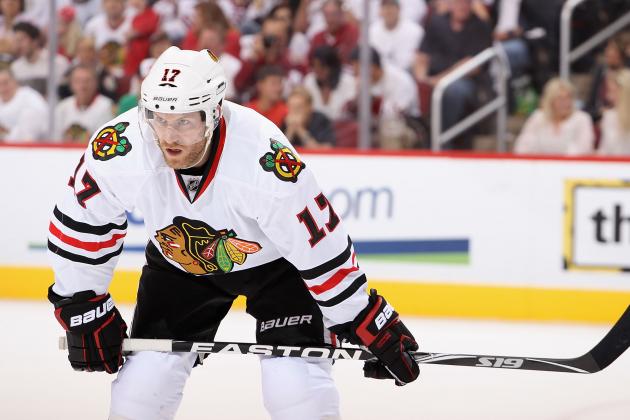 Christian Petersen/Getty Images

Morrison has not played amazingly in the last couple of years. But he is another guy that would be valuable just for his leadership and experience. Morrison is not what I would expect to have on the top line. But if the Leafs feel they need another centre and they aren't happy with their current depth, Morrison would be a good player to look at.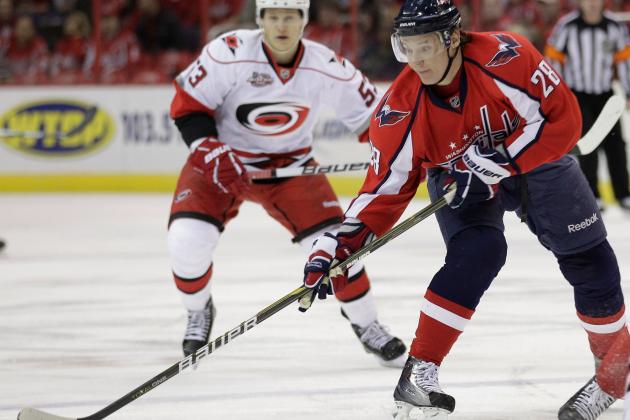 Rob Carr/Getty Images

Another guy that would be perfect if money wasn't a factor. Semin would add a dangerous scoring presence on the second line. A left winger who can skate and score at a premium, he has had two years of 54-point seasons, which, to him, is a down year. But that just shows the kind of player he can be when playing to his full strength.
He isn't the toughest player, which is what the Leafs seem to be looking for, but again, you know he is going to rack up points and can be very dangerous on the second line.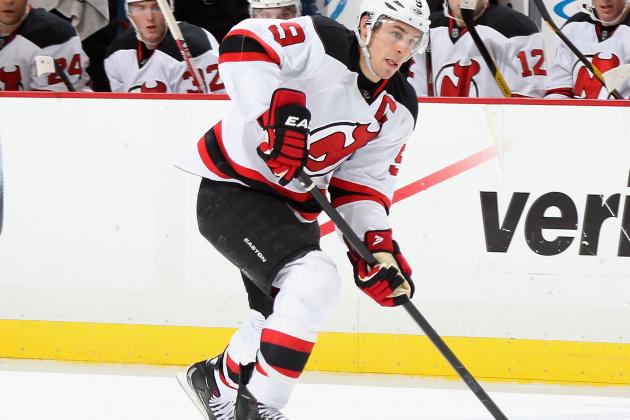 Christian Petersen/Getty Images

If you weren't impressed with him before, this New Jersey Devils run to the Cup final has to have changed your mind about Parise. The guy can play, plain and simple. While coming to the Leafs could create a little tension between him and Lupul as to who should be on the top line, it would also be a great problem for the Leafs to have. If Parise came over and played on the Leafs' second line, they would instantly increase the amount of scoring depth.
In his six NHL seasons, Parise has only missed the playoffs once, the year he was injured. A healthy Parise on this Leafs team would be a scary thing to consider. Parise could be the one player that the Leafs could acquire to break them out of their playoff funk. As captain of the Devils, he also brings leadership and knowledge and, at 27 years old, fits in with the Leafs' age group.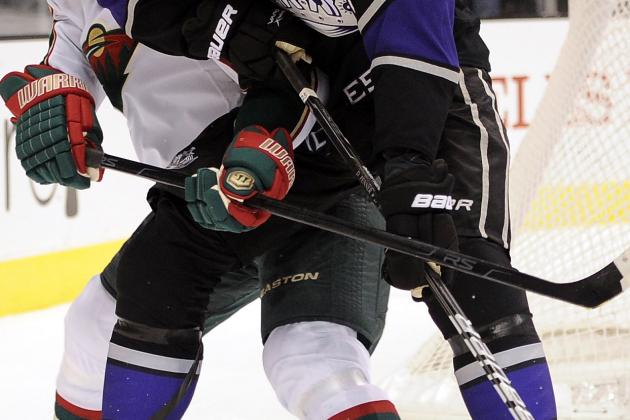 Harry How/Getty Images

I do not think Penner is a great player. What he adds is depth and knowledge. Penner seems to be one of those players that excels when he isn't being asked to be the go-to guy on the ice. When he is not in the spotlight, it seems like he can concentrate a little more and play the game his way.
While staying out of the spotlight rarely happens in Toronto, Penner is a guy that could give the Leafs that extra boost as a third-liner—a guy that can go out and shut down the opposition. He wouldn't need to put up a lot of points; just prevent the other team from doing it as well.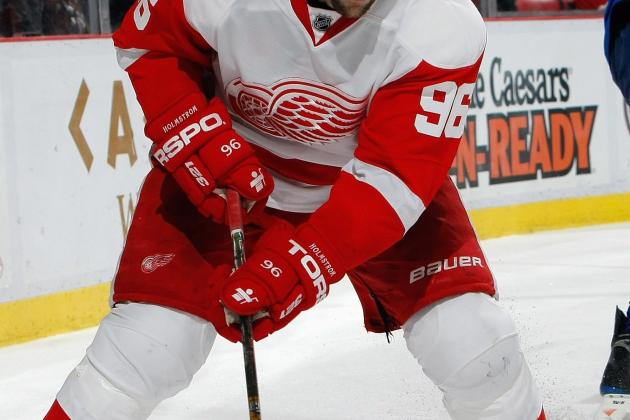 Dave Sandford/Getty Images

He would instantly become the oldest player on the Leafs roster by eight years. He will be 40 midway through next season. He essentially would provide the Leafs with a big winger who can get in front of the opposition's net and give the guys on the point the space and time to shoot. That was something that the Leafs were missing last season. And while they also took a lot of shots that missed the net completely, they may bounce back and find their shooting percentage increases with Holmstrom distracting the goalie.
Holmstrom has four Stanley Cup rings in his 16-year NHL career. He has never played for any team other than the Red Wings, and while the Leafs may not look like a team that appeals to him, the Leafs know they could certainly use a veteran of Holmstrom's caliber.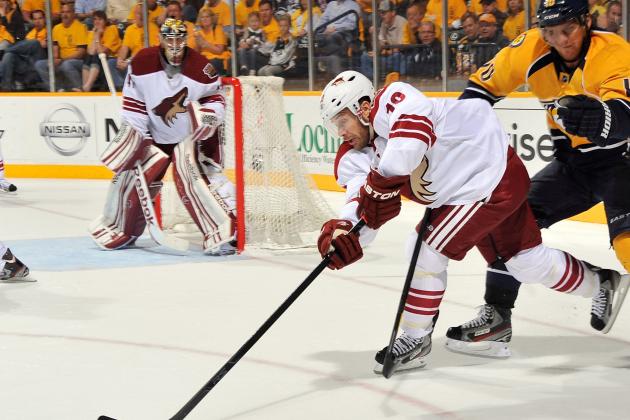 Frederick Breedon/Getty Images

He too fills that leadership veteran role. He is also a captain for the only franchise he has ever known. It seems like it would take a great deal of effort to get Doan to leave the dessert and head to the big city where his every move would be scrutinized, but if the Leafs could get him, they would not regret it.
Doan has been reaching the 50-plus point total almost his entire career. He would be an upgrade over any of the Leafs' second-line winger candidates from last season. He is closing in on 800 career total points, and that number will probably serve as extra motivation for next season. Doan is a fiery competitor, and at 6'2" and 228 lbs., he is another of the big bodies that the Leafs management are looking for.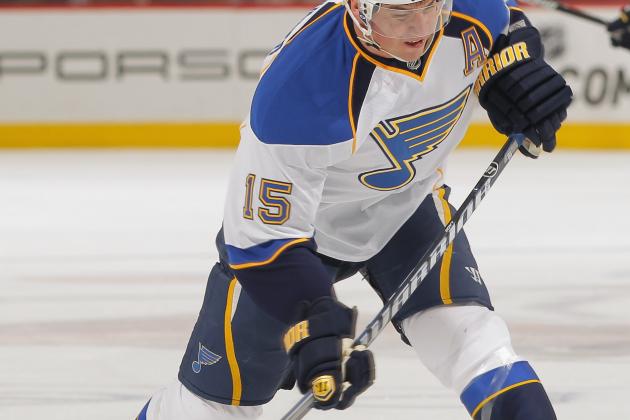 Doug Pensinger/Getty Images

While Langenbrunner may not be the same guy he was a few years ago, Langenbrunner has won three Stanley Cups in his career. He played on a young St. Louis Blues team that needed guidance. Langenbrunner provided some of that guidance en route to the Blues becoming the second-best team in the Western Conference. That is the kind of leadership quality the Leafs need.
At 36 years old, Langenbrunner is probably looking for one more two or three-year contract before setting of into the sunset. Even if the Leafs don't want to give him one, they should still look at what he could do for them for one season. He can teach the younger Leafs what it takes to last and be successful in this league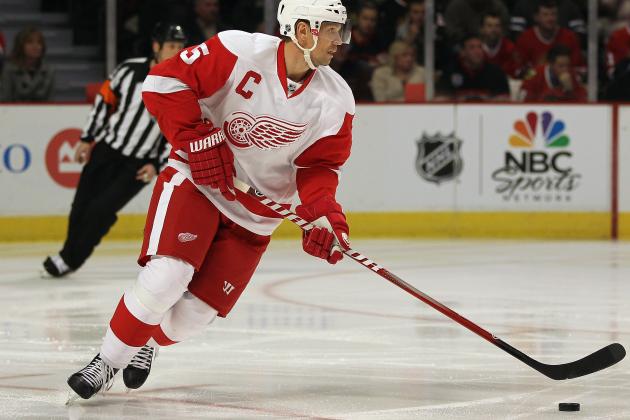 Jonathan Daniel/Getty Images

One of the best players in NHL history. What else can you say about a player that has four Stanley Cup rings and 1,000 NHL points? At 42 years old, Lidstrom may be looking at hanging up his skates for good. But if the Maple Leafs could pry him away from the Red Wings, how good would he look in a blue and white uniform?
The Leafs have a ton of depth at defense, but acquiring Lidstrom would enable the Leafs to do something with their excess defensemen. Possibly trade them for other parts. Getting Lindstrom is a long, long shot. But doing it would make the Leafs a contender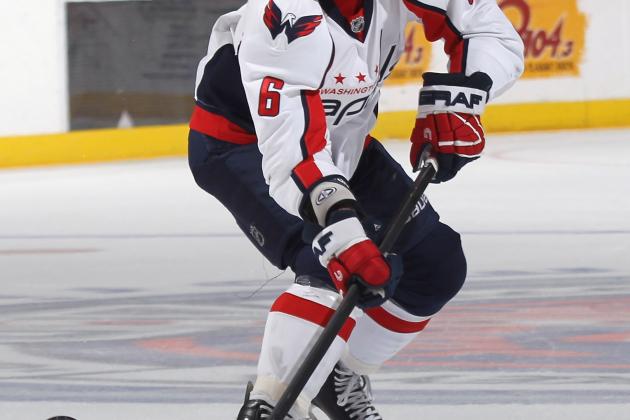 Bruce Bennett/Getty Images

Wideman has put together a couple of impressive seasons as a NHL defenseman. He also has some playoff experience under his belt and knows what it's like to play in this division, as he is a former Bruin. Adding Wideman would only be beneficial to the Leafs, and again, it would let them move around other players.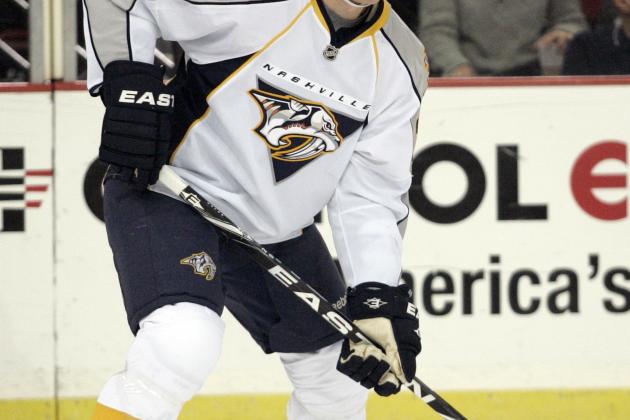 Justin K. Aller/Getty Images

He will probably be the most sought after defenseman this summer. Suter is only 27 years old and brings an impressive resume. He consistently reaches the 30-plus assists plateau and is a big shutdown defenseman.
Adding Suter to their young defense squad would give the Leafs a legitimate threat on the blue line. Not only can he set up the scoring plays, but he also doesn't give the opposing team much room to work with. The Leafs need players like Suter if they want to reach the postseason, and if they were to actually get Suter, they would become a top defensive team next season.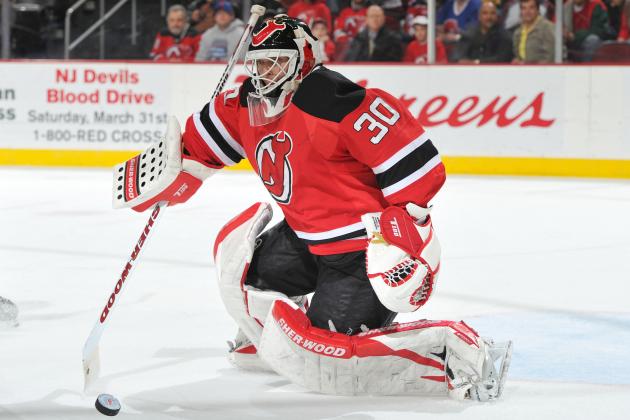 Christopher Pasatieri/Getty Images

Earlier, I talked about Nicklas Lidstrom and the Leafs possibly acquiring one of the best defensemen ever. Well, what would happen if they got THE best goaltender ever? Brodeur is no longer in his prime, but he is showing that he has still got it at the ripe old age of 40. It would be extremely weird to see him outside of a Devils uniform, but he is the prime example of what the Leafs have been missing since Ed Belfour minded the net.
Of course, he is what a lot of teams have been missing as well, but Leafs fans know how bad the goaltending situation has been over the last several years.
Brodeur would be a fearsome presence in net. He could show either James Reimer or Ben Scrivens what it takes to become a great goalie. His knowledge and experience would be invaluable. Brodeur on the Leafs would have to make them playoff contenders right out of the gate. He provides a legitimate piece to a team that lacked one a year ago.