UFC 146 Results: 5 Fights for Jamie Varner to Take Next
"I'm back."
That's all you got from a subdued, matter-of-fact Jamie Varner after he pulled off a huge upset at UFC 146 with a destruction of Edson Barboza.
And he's right.
If anyone was ever "back," it's Varner, after derailing one of the biggest hype trains in the 155-pound weight class.
Here are some options for the former WEC champion's next tilt in the Octagon.
Donald Cerrone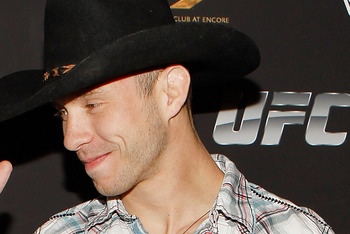 Isaac Brekken/Getty Images
Duh.
Cerrone just demolished Jeremy Stephens, and Varner essentially stole Barboza's momentum, which very well would have had him in the top five had he been successful on Saturday.
The two guys absolutely hate each other and split two prior meetings in World Extreme Cagefighting. Let them settle the score once and for all on the biggest stage in MMA.
Evan Dunham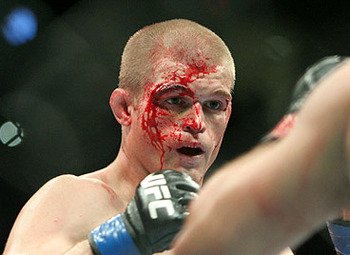 Courtesy: MMAMania
Dunham is a tough customer who was initially scheduled to meet Barboza before injury robbed him of the chance. He's a great grappler who has seen his standup improve over the course of his UFC career, and he has overcome some rough patches to dispatch of two straight rugged wrestling standouts.
That's exactly what Varner is, though with better striking and more experience, so let the guy who was supposed to fight at 146 meet the man who did in an effort to flesh out the middle of the lightweight pack.
George Sotiropoulos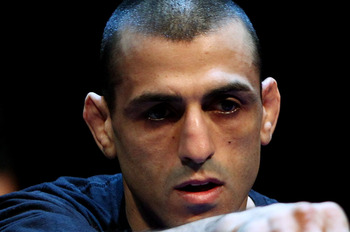 Mark Nolan/Getty Images
The cagey Aussie hasn't seen time in the Octagon since a loss last July at UFC 132, but it's not for lack of trying. Sotiropoulos was booked to meet Takanori Gomi at UFC 144, but injury forced him from the card.
Once he's back on his feet and ready to take a fight, Varner would be the perfect foil to welcome him. Sotiropoulos' all-world grappling would likely nullify Varner's wrestling, while Varner's striking would test Sotiropoulos in an area that he'd pretty clearly been deficient in during his losses of 2011.
Jeremy Stephens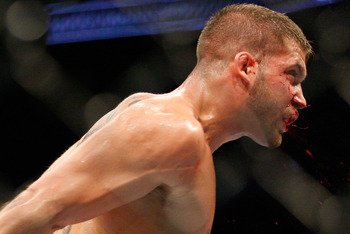 Richard Wolowicz/Getty Images
A guy who comes to throw down but will probably never be more than top 15 at 155 pounds, Stephens would be another great litmus test for Varner. He's durable and scrappy, and he has the tools in his boxing to make Varner regret standing around in a slugfest.
In terms of rankings, it also would confirm Varner's placement in the UFC now that he's put himself on the map with a big win. The Barboza win showed what Varner can do, and a win over a ferocious veteran like Stephens would show what he can do consistently.
This is exactly the type of fight that fleshes out an FX card and turns it from OK into excellent.
Mac Danzig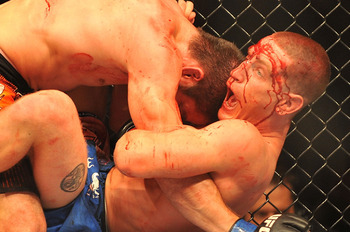 Jon Kopaloff/Getty Images
The vegan King of the Cage and Pride FC veteran would pose an interesting threat to Varner, as he's alternated wins and losses in his last six fights and has been perilously close to being cut.
That said, when his head is in the game, Danzig has the tools and experience to give anyone in the middle of the lightweight pack a tough night.
It's a name fight that would be tailor-made for Varner to succeed, as he has better boxing and can most definitely out-wrestle TUF 6 winner. If the goal is to put a few solid names on Varner's resume before pushing him into the deep end, this one could work.
Keep Reading