UFC 146 Results: 5 Fights for Cain Velasquez to Take Next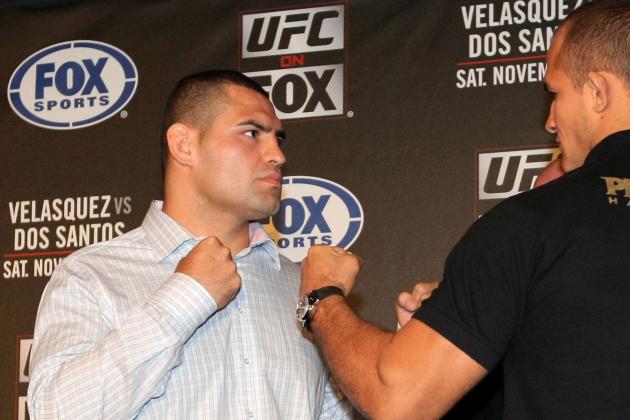 Victor Decolongon/Getty Images

Cain Velasquez rebounded from the haunting loss of his title last night, manhandling the larger Antonio Silva for less than one round.
Velasquez utilized heavy hands and brutal ground-and-pound, which opened a deep cut on Silva's head and eventually earned the referee stoppage (unanswered strikes).
From here, it is evident that Velasquez is next up for a title shot. Just in case, here are the five fights Velasquez can take next.
Begin Slideshow

»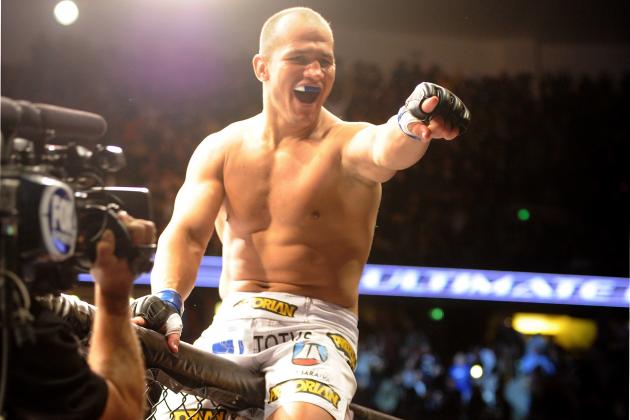 Jason Merritt/Getty Images

The most probable of any of the fights Velasquez will take, a rematch against Junior dos Santos for the heavyweight title could be on tap.
The haunting memory of losing his title to dos Santos in 1:04 can't sit well with the former champion. Judging how he fought last night, he is hungrier than ever to have the strap around his waist.
Hopefully, both men are fully healthy this time around.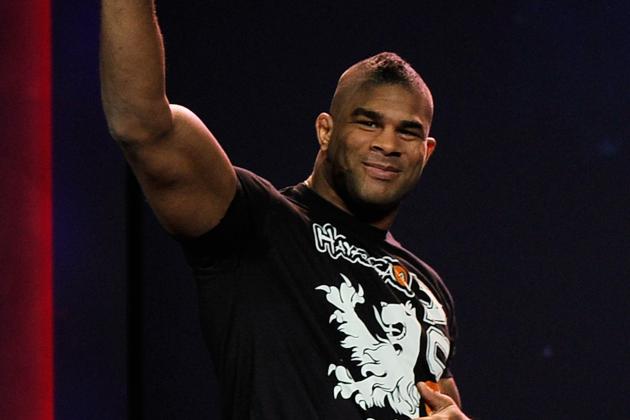 Kevork Djansezian/Getty Images

The man who was supposed to fight for the title will have to fight his way back into contention when he returns. Under any circumstance where a fight between Junior dos Santos and Cain Velasquez got delayed, a fight between Velasquez and Alistair Overeem would be a great No. 1 contender's match.
Overeem and Velasquez have great contrasting styles. Overeem is a dominant kickboxer with solid submission skills, while Velasquez is a more technical boxer with great wrestling. It would be a great chess match with exciting moments throughout.
We just need to wait for Overeem to get off suspension.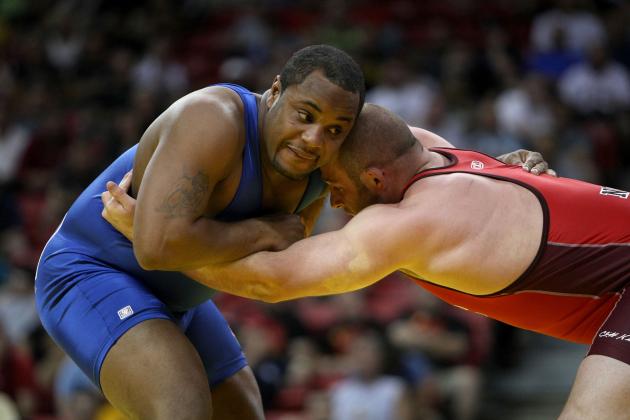 Jonathan Ferrey/Getty Images

Although not in the UFC yet, the Strikeforce Grand Prix winner is going to be UFC-bound sooner than later, and what better a fight than Velasquez-Cormier?
Yes, they are teammates at American Kickboxing Academy. Yes, they definitely don't want to fight. But this is not a team sport, so this fight needs to happen if the timing were to be right.
Cormier is getting close to a UFC title shot with the Strikeforce Grand Prix victory, so maybe his road to the title runs through his good friend Cain Velasquez.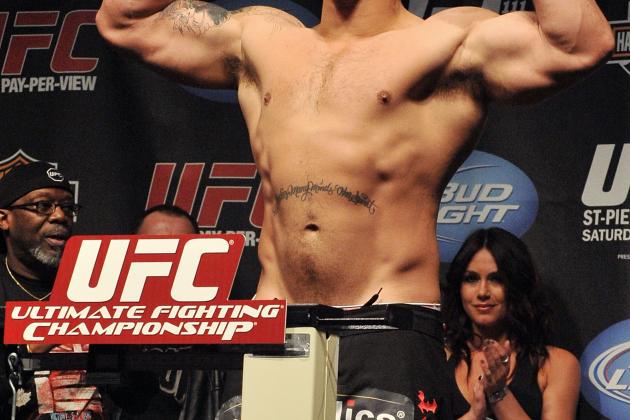 Jon Kopaloff/Getty Images

Frank Mir's bid for the heavyweight title failed last night, but a matchup with his original opponent of the night would be an interesting fight to watch.
Velasquez's wrestling would be good enough to take down Mir, but would he be educated enough to avoid submissions from Mir's unorthodox guard? Brock Lesnar certainly had mixed results, so it would be interesting to see how Velasquez would fare.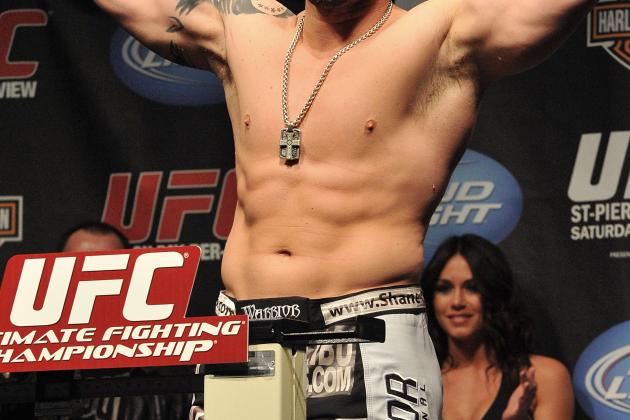 Jon Kopaloff/Getty Images

Shane Carwin is still recovering from surgery, but when he returns, he would represent an interesting challenge to Velasquez.
Both men are powerful wrestlers. Both men have powerful hands. It would be like fighting a mirror image, except that Carwin has more raw power in his hands and Velasquez is more technical with his boxing.
It is unlikely this fight would happen, because Velasquez is higher-ranked in the division and Carwin is on the rebound. If it did happen, it would be a great fight to watch.