UFC 147: 3 Possible Replacements to Face Wanderlei Silva in Main Event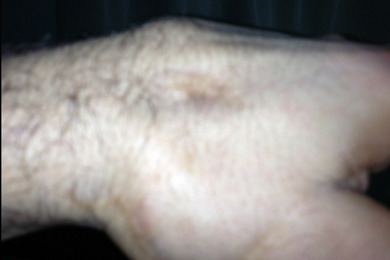 Photo Courtesy of Vitor Belfort Official Twitter Account
Last night at UFC 146, UFC president Dana White broke the news that middleweight Vitor Belfort had broken his hand and was out of UFC 147.
This is a terrible hit to UFC 147, which has already seen trouble in the Anderson Silva-Chael Sonnen rematch booked for UFC 148 in Las Vegas (instead of UFC 147 in Brazil).
Now, this main event has fell through as well.
While at first it might look pretty bad considering that the majority of the UFC's top middleweights are already scheduled for fights within the next three months, that doesn't mean the bout can't still be a pretty great main-event fight.
So, that leaves a huge question: Who should replace Belfort at UFC 147 against Wanderlei Silva?
There aren't many options, but here are the top three choices to step in and keep the main event worthwhile.
Begin Slideshow

»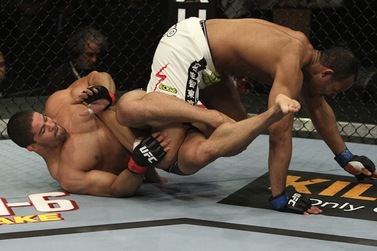 Palhares is coming off a painful loss to Alan Belcher at UFC on FOX 3, but the idea of possibly headlining a card in Brazil may be the pick-me-up he needs to get back into the middleweight title mix.
Palhares is a dangerous BJJ practitioner, and I think a matchup with Wanderlei Silva would be great for the Brazilian fans.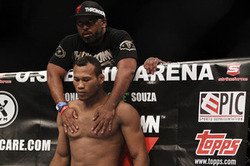 Photo Courtesy of Esther Lin, MMA Fighting
"Jacare" is the former Strikeforce Middleweight Champion and after losing the title to Luke Rockhold, he bounced back by defeating Bristol Marunde.
Souza is currently still under the Strikeforce banner, but in a situation where the majority of the top UFC middleweights are already scheduled for fights, the UFC might need Souza to make the jump to face Silva at UFC 147.
Photo Courtesy of Esther Lin via MMA Fighting
Belcher is coming off one of the biggest wins in his career when he finished Rousimar Palhares at UFC on FOX 3.
Belcher went to the ground with Palhares, which everyone thought was a huge mistake, but Belcher showed excellent composer and submission-defense skills. In turn, he avoided submission attempts from Palhares and finished him off with some outstanding ground and pound.
Belcher is looking to jump into the title picture, and although Wanderlei Silva is ranked below him, main eventing a card is always a great way to get some attention.
Plus, defeating Silva in Brazil would definitely move Belcher up in the rankings.