WWE: The Top 25 Divas of All Time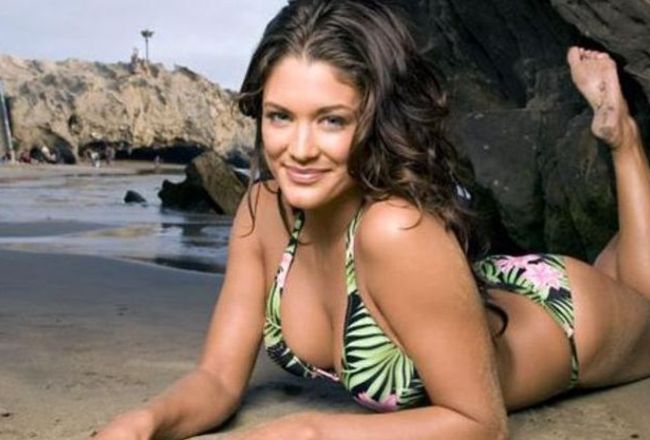 photo from fanpop.com

One thing is for sure: The women in WWE have always contributed massively to the on-screen product—one way or another.
Coming in all shapes and sizes, these gorgeous, hugely talented—and dangerous—women have lit up WWE screens for years now, contributing not only as managers and eye candy, but as skilled wrestlers and authority figures. They often serve as a highlight of the show as well, working their way into the hearts of wrestling fans worldwide.
With this in mind, here is a list of the top 25 Divas of all time (in no particular order).
Michelle McCool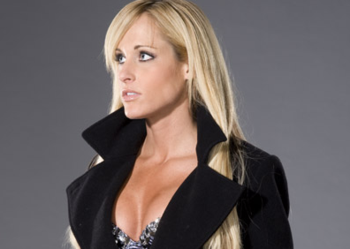 photo from Diva-Dirt.com
The hard-working Michelle McCool was easily one of the most talented—and underrated—divas in WWE history.
As her alumni page on WWE's official site notes, she originally worked as a middle-school teacher before entering the 2004 Diva Search contest.
While McCool didn't win the competition, the company still signed her and eventually brought her back on SmackDown, where she spent years honing her craft and, eventually, became one of the most skilled female wrestlers the company had ever seen.
She's also one of the few women to have held both the WWE Divas Championship and the WWE Women's Championship.
AJ Lee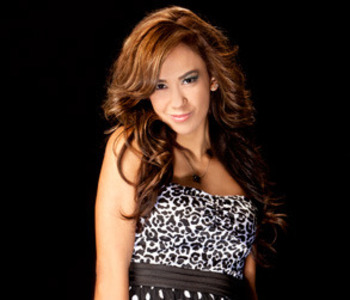 photo from ohsodivalicious.com
Sure, AJ is crazy (for his own safety, Daniel Bryan should seriously consider filing stalking charges against her), but the former WSU wrestler has managed to win the hearts of WWE fans everywhere with her good looks, quirky personality and sense of humour.
Heck, even gruff WWE Champion CM Punk (who really should know better) can't help but be a little smitten by her, as he admitted on Raw last week after giving the teary-eyed diva a big, comforting hug backstage.
Hmmm. We have a feeling he's really going to regret ever getting involved with her.
Jillian Hall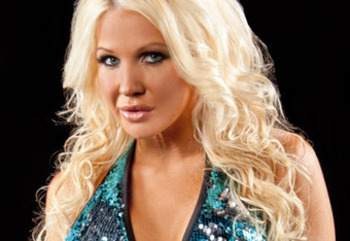 photo from wwe.com
One of the most underrated women in WWE history, Jillian Hall could do it all: wrestle, act, cut promos and even sing!
Well, OK, her singing was ear-bleedingly atrocious, but that was sort of the point. One of the few divas not obsessed with coming off glamorous or cool, Hall's bad-karaoke-singer act and willingness to make fun of herself made her stand out in WWE's women's division.
Considering her versatility as a performer, it was truly a shame the company didn't do more with her during her tenure. She really could have gone far, if she'd only been given the chance.
Kharma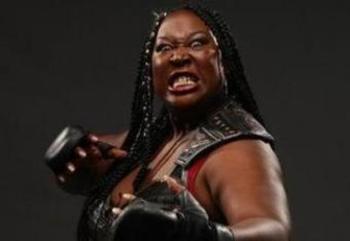 photo from wwe.com
Vastly different from the gaggle of generic models-turned-wrestlers that make up WWE women's division, Kia "Kharma" Stevens looked set to make a splash in the company after she debuted in the spring of 2011 as a frightening monster heel.
Sadly, the former TNA Knockout has been plagued by tragic personal problems over the past year, leading to an extended absence (she did make a cameo at this year's Royal Rumble, but hasn't been seen since).
Worryingly, her future in the company looks to be up in the air, with the creative team reportedly struggling to come up with ideas for her long-awaited return.
Let's hope they wrack their brains and come up with something soon—Kharma really is too talented not to be playing a prominent role on WWE television.
Maria Kanellis
photo from diva-dirt.com
While she never became a great in-ring performer, Diva Search contestant Maria Kanellis was often a highlight of WWE programming during her 2004-2010 run as a ditsy valet and interviewer.
One of the few divas to achieve some level of mainstream success, she also posed for Playboy and appeared on NBC's Celebrity Apprentice with Donald Trump.
Layla El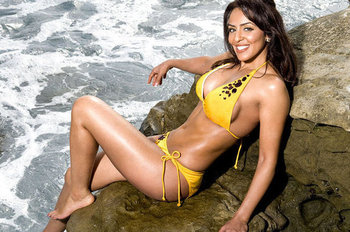 photo from fanpop.com
With her good looks, in-ring talent and feisty personality, current Divas Champion Layla El is one of the few Diva Search women who has managed to make the successful transition from model to full-fledged women's wrestler.
Her work in heel group LayCool (with Michelle McCool) was great, too.
Ashley Massaro
photo from wwe.com
OK, while she was never much of a wrestler (putting it mildly), 2005 Diva Search winner Ashley Massaro still managed to snag a Playboy cover, appear on CW's Smallville and have a (short) stint on CBS's hit show Survivor before being released by the company in 2008 for reasons which have never been fully explained.
Her run was newsworthy, if nothing else.
Kaitlyn
photo from ohsodivalicious.com
One thing is for sure: Season 3 NXT winner Kaitlyn could be a lot better used by the company than she is. She's pretty, talented and clearly popular with the fans, but in the past few years has found herself stuck on the great-but-little-watched Internet-only show NXT.
To make matters worse, when she does make one of her (brief) appearances on SmackDown, it's usually just to play third wheel in the AJ/Bryan storyline.
Here's hoping Vince McMahon and the creative team decide to give Kaitlyn a chance to do something worthwhile sooner or later.
Chyna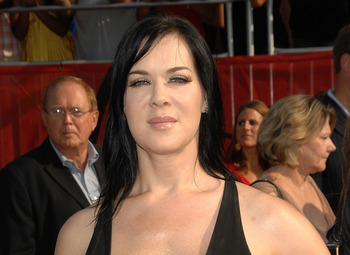 Stephen Shugerman/Getty Images
Despite her multitude of personal woes over the last few years, few can dispute that Chyna was one of the most important and dominant divas in WWE history, becoming the first (and so far only) woman to win the prestigious Intercontinental Championship.
Indeed, the once-soaring heights of her success in 1999 and 2000 only serve to make her long, terrible fall over the past decade that much sadder.
Sable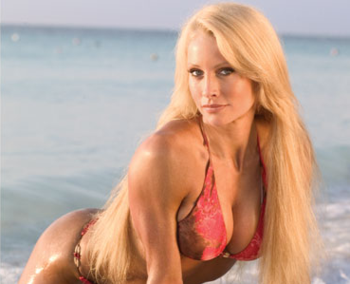 from divadirt.tumblr.com
The first WWE diva to truly break out into the mainstream, Sable was a huge hit during the Attitude Era, where her willingness to appear scantily-clad and flaunt her body on TV greatly pleased the promotion's young, male fan base, most of whom cheered her on rabidly in arenas all across the country.
The Bella Twins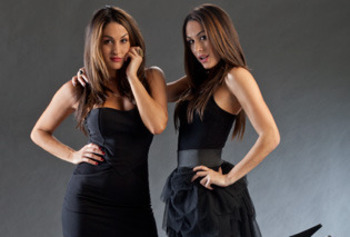 photo from ohsodivalicious.com
Their placing on this list is interesting timing, as the duo just recently parted ways with WWE, citing burnout and a need to take a break from the hectic road schedule.
Hopefully they'll be back at some point, as the company just doesn't seem the same without Nicole and Brie.
Maryse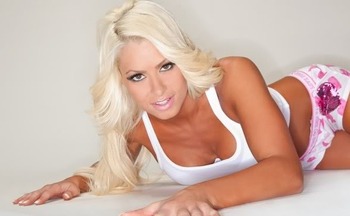 photo from wwe.com
The French-Canadian diva brilliantly played an obnoxious, vain heel for most of her near-six year WWE stint, exuding a charisma and personality many of the current women in WWE lack.
After a fun run in the company, during which she won the Divas Championship , Maryse mutually parted ways with the company late last year to pursue options in Hollywood and the fashion industry.
She's still got strong links with wrestling, though: she's currently dating former WWE Champion The Miz.
Molly Holly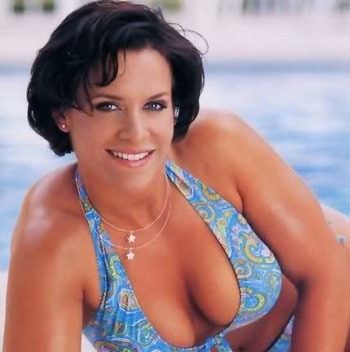 photo from wwe.com
One of the best female wrestlers the company has ever had, former gymnast Molly Holly managed to win the WWE Women's Championship twice during her run from 2000 to 2005.
Throughout her tenure, she often played the snooty, prudish heel and participated in some superb matches with the likes of Trish Stratus, Lita and Victoria (now Tara in TNA).
Molly, who also had a short run with the Hardcore Championship at WrestleMania 18, has generally kept away from the business since she retired in 2005, preferring to focus her time on charity work and church-related activities.
Lita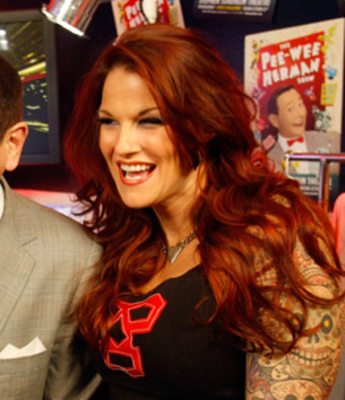 photo from divadirt.tumblr.com
With her exciting, high-flying wrestling style, appealing tomboy personality and feisty charisma, Amy "Lita" Dumas was one of the most popular acts in the entire company during her initial babyface run. '
Later, in 2005, when she turned heel and aligned with Edge, she helped get the "Rated R Superstar" over massively as a bad guy.
Lita left WWE in 2006 partly to spend time working on her rock band The Luchagors, but the star has recently hinted at a return to WWE, citing dissatisfaction with the company's struggling women's division.
Let's hope the promotion can work something out with her: It would be great to see her back.
Mickie James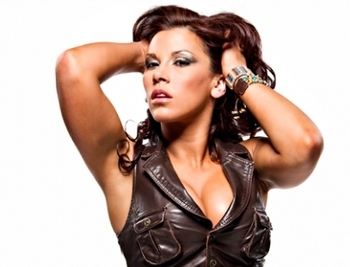 photo from impactwrestling.com
Probably best known for her hugely enjoyable stalker storyline with Trish Stratus in 2006, Mickie James remains one of the most beloved and charismatic divas the company has ever had.
She's currently working for TNA, where she remains as popular as ever.
Victoria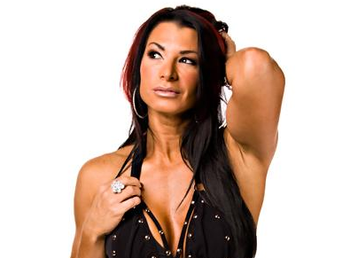 photo from impactwrestling.com
Shamefully under-used for the vast majority of her WWE run, few women have played the psycho female heel better than Lisa Marie Varon.
She was also a great, well-rounded women's wrestler, with many of her 2002 and 2003 matches with Trish Stratus being some of the best bouts WWE's divas division has ever churned out.
Stacy Keibler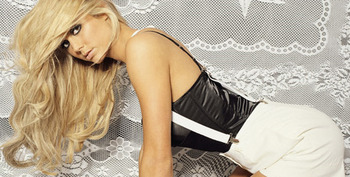 photo from diva-dirt.com
Never much of a wrestler, Stacy generally stuck to managing and being eye-candy for most of her WWE stint.
While this was a limited role for her, it was probably for the best: We've seen what can happen when WWE tries to make unskilled models actual wrestlers—and it ain't pretty.
Aksana, Rosa, Alicia...girls, we're looking at you.
At least WWE attempted to play to Stacy's strengths during most of her run (looks, charisma), and not force her in an in-ring role that she wasn't comfortable with.
Following her massive success on ABC's Dancing with the Stars, Stacy left the company, wishing to pursue a Hollywood career (that WWE weren't doing much with her at the time probably helped the decision).
It took a while for her acting career to heat up, but she recently signed a major developmental contract with top Hollywood agency William Morris Endeavor which should hopefully mean some big acting roles will be coming her way soon.
Oh, and she's apparently dating some guy called George Clooney. Yeah, we're not sure who he is, either.
Torrie Wilson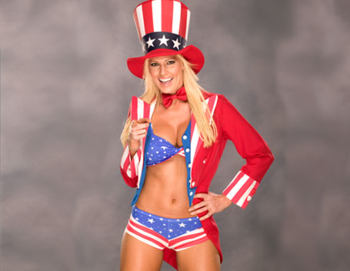 photo from divadirt.tumblr.com
Similar to Keibler, Torrie Wilson, who is currently dating New York Yankees star Alex Rodriguez, never managed to evolve as a credible in-ring performer during her time in WWE.
Not that management minded; they were still happy to push her as one of their top divas, even selecting her to be the WWE diva the cover of Playboy on two occasions.
Sunny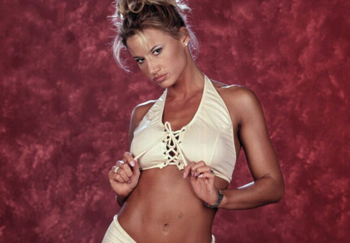 photo from divadirt.tumblr.com
How could any list of the top 25 divas in WWE history be complete without Sunny? She was, after all, "The Original Diva."
Kelly Kelly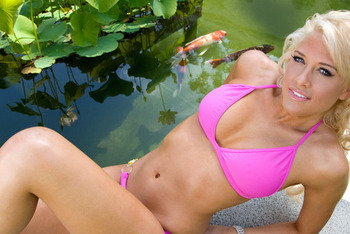 photo from wwe.com
While her once-promising wrestling career has been struggling—she's lucky if she makes it onto an episode of Raw these days—Kelly Kelly remains popular with the fans, even ranking at No. 38 in Maxim magazine's list of the 100 hottest women in the world this year.
Natalya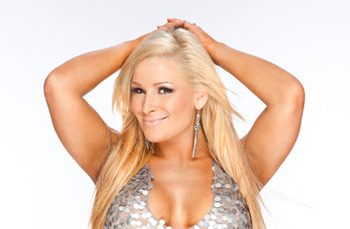 photo from ohsodivalicious.com
With her wrestling experience and superb athletic ability, the third-generation diva remains one of the best female workers on the roster—it's just too bad the creative team refuse to use her correctly.
Nevertheless, Natalya still deserves a place on this list for her respectable in-ring efforts in the past.
Eve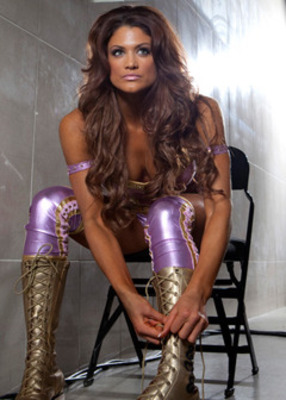 photo from ohsodivalicious.com
We reckon Eve could go down as one of the best heel divas of all time—particularly if her recent efforts on WWE television are anything to go by.
Since turning heel on poor Zack Ryder (who was so smitten by the Diva Search winner, he didn't catch on to her evil ways until it was way, way too late), Eve has emerged as one of the best and most over female characters on the show.
Whether it's talking down to the fans, viciously berating the other wrestlers on the roster, or constantly—and transparently—flattering Raw and SmackDown general manager John Laurinaitis in backstage skits, Eve shines as a conniving woman determined to get her own way—regardless of what anyone else thinks.
Trish Stratus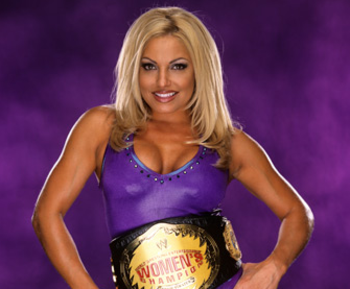 photo from wwe.com
Widely considered the best diva ever, Trish Stratus joined WWE in 2000, and was initially used in the eye candy role, with few expecting her to ever become a credible in-ring performer.
However, the hard-working Canadian persevered, successfully making the tricky transition from model to wrestler. Continuing to surpass expectations, she won the WWE Women's Championship a whopping seven times during her WWE tenure.
Having done everything, she retired in 2006. However, still makes frequent appearances for the promotion that made her a star, most notably when she served as a coach on last year's revival of Tough Enough for the USA Network.
Vickie Guerrero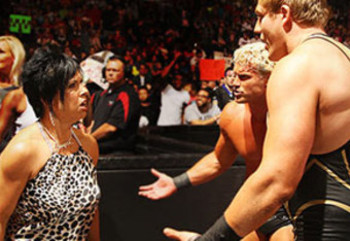 photo from wwe.com
As one of the biggest heat magnets in the company, Vickie surely belongs on this list.
Similar to Trish Stratus, few expected much of Vickie when she started working for WWE in the aftermath of her husband Eddie's tragic death in late 2005. Certainly, at first she seemed too nervous and unsure of herself to truly thrive in her role.
However, over time, Vickie gained confidence and greatly improved as a television performer, to the point she's now widely considered one of the best managers the promotion has ever had.
Beth Phoenix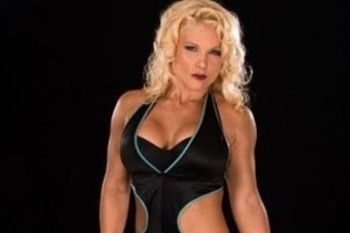 photo from wwe.com
Easily one of most dominant divas ever, Beth Phoenix remains one of the best and most enduring female wrestlers on the roster.
However, after a stagnant few months, let's hope the WWE's booking team can start giving the star some better storylines for her to sink her teeth into—and more air time.
Keep Reading