WWE: 7 Contenders for Santino's US Title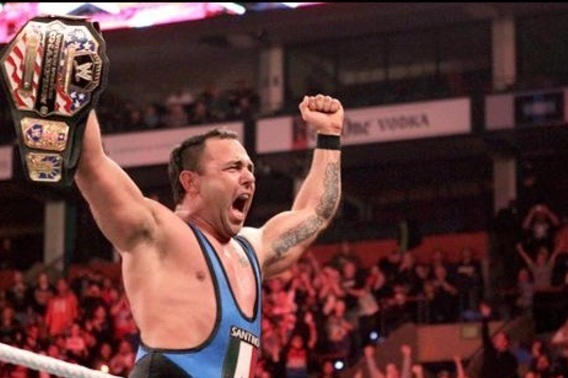 Image courtesy of bleacherreport.com
The current WWE United States Champion is Santino Marella.
Whether you love him or hate him, the fact is that Marella is hugely over with the fans.
Since March 5th, Marella has held the US Title, but he's never had a meaningful feud over it.
I'm going to look at seven possible contenders, from both brands, who could feud with Santino over the title.
In no particular order, let's get started.
Begin Slideshow

»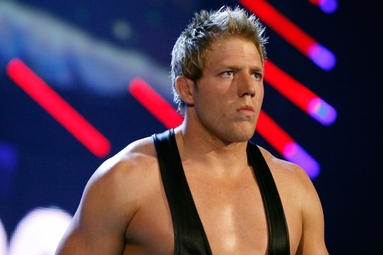 Image courtesy of wrestle-zone.co.uk
The All-American American, Jack Swagger, is one of the most poorly booked superstars on the entire WWE roster.
It seems like ever since he lost the World Heavyweight Title in 2010, he's pretty much been jobbed out with no real creative direction.
Take last year's WrestleMania for example. He was coaching Michael Cole. Yes, you read that. Michael Cole. A commentator.
If Swagger is to have any impact in the WWE, he needs to kick start his singles career.
There's no better way to do that than by going after one of the most over babyfaces in WWE, Santino Marella.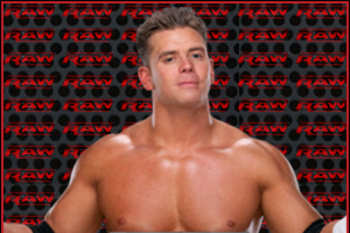 Image courtesy of bleacherreport.com
Alex Riley finished third in the second season of WWE NXT.
He seemed to get a decent initial push, but over the last six months or so, his career seems to have fizzled out a bit, which is strange.
Riley's got the "traditional" look that WWE tends to like. He's a big, strong, athletic guy and when he turned on The Miz last summer, he was really over.
He's also got awesome theme music, by the way!
I think Riley could be a decent mid-carder for WWE and if he's pushed properly, the crowd might get behind him again.
Why not give him a shot at the US Title?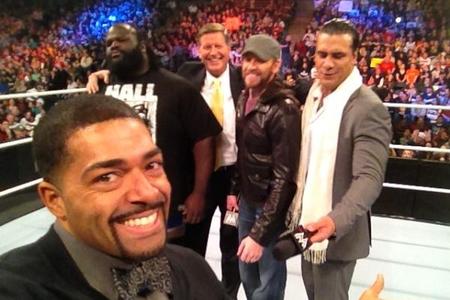 Image courtesy of wrestlenewz.com
The one thing that David Otunga has in his favour is his alliance with Big Johnny, John Laurinaitis.
Otunga looks phenomenal, but he's still relatively green in the ring.
For example, several weeks ago on Raw, he struggled to pin his opponent correctly.
He was captain of Team Johnny at WrestleMania, and he seems primed for a prominent role on WWE TV.
Earlier this week, he had #OtungaforUSChamp trending on Twitter.
Of all the men I'll name in this list, Otunga is most likely to be the new United States Champion.
In my opinion, it's not a matter of if, but when.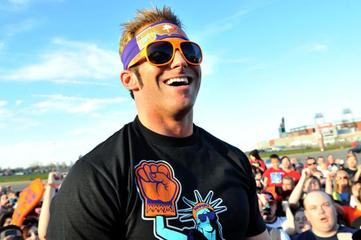 Image courtesy of wwedvdnews.com
Zack Ryder is one of the most poorly booked superstars in WWE.
Despite being over with the crowd and selling a lot of merchandise, for some reason, WWE just doesn't want to pull the trigger with him.
When Ryder beat Ziggler for the US Title in December, I finally thought Ryder's time had come.
How wrong was I?
Since losing the US Title, Ryder's basically been an enhancement talent for every major heel on the roster.
Granted, he was involved in the Cena vs. Kane "Embrace the Hate" feud, but it seems to have done him more harm than good in the long run.
At WrestleMania, I thought he was going to get the winning pin for Team Teddy, but he got kicked below the belt by Eve Torres.
Was that low blow a symbolic kick in the nuts to all of Ryder's fans? Probably.
Ryder didn't even get a rematch for the US Title after he lost it.
To build him up again, he first of all needs to get on Raw or Smackdown, string a few wins together and then, maybe, just maybe, WWE will give him another shot at the midcard title.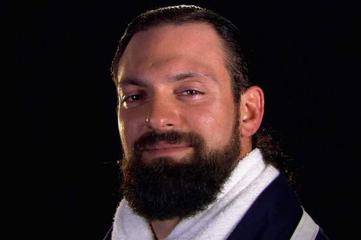 Image courtesy of wwe.com
Damien Sandow is one of the newest superstars on WWE TV, but I think he's got the potential to hang around for a very long time.
He's 6'4", 250 lbs and he can go in the ring. Sandow has the tools to be a great hand for WWE to have in the upper midcard.
Despite the fact he's only 29, he's got experience of wrestling in the indies and Puerto Rico, which is another string to have in his bow.
It's not like WWE is throwing another green superstar into the frying pan too soon.
His gimmick is one of an erudite, educated man who looks to use his superior intellect to "benefit" the fans.
Whilst I don't think his current gimmick has a lot of longevity, the man himself has all the tools to stick around for quite some time.
He was touted for a main roster spot long before he debuted, so it seems as though management is high on him.
He could be the dark horse in this list to take the title from Santino.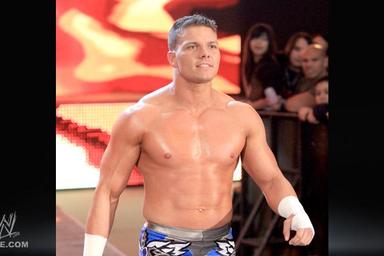 Image courtesy of wwe.com
Like so many of the other men I've talked about, Tyson Kidd is someone else who's been caught in the Bermuda Triangle that is WWE's midcard.
Since The Hart Dynasty split up, Tyson's floundered around between Superstars and NXT, but there's one key difference between Kidd and most of the other talent on those shows.
Tyson has regularly been stealing the show on NXT as a singles competitor.
I think he's got a lot of untapped potential and is a star that's waiting to explode.
A few months ago, it seemed like he was going to get his chance to shine in a tag-team match with Justin Gabriel.
Unfortunately, Gabriel got injured in the dark match at WrestleMania and he's still out, which put Tyson in limbo again.
He's had to be really patient to get an opportunity, but something happened at Over the Limit that made me think.
The standout performer of the "People Power Battle Royal" was arguably Kidd.
The crowd popped for Kidd big time during the match, but even more when he made it to the final four.
Although he didn't win the Battle Royal, Kidd was highly impressive.
In my opinion, it's only a matter of time before WWE gives him the chance to show what he can do..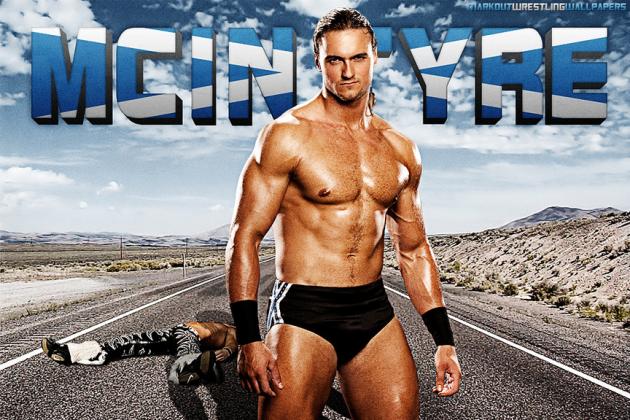 Image courtesy of wrestlingrush.com
Maybe I'm biased because I'm also Scottish, but I genuinely don't know why Drew McIntyre hasn't been more of a force in the WWE.
At a time when they're crying out for new stars, McIntyre has it all. Charisma, looks, in-ring work, but for some reason, he's been completely buried.
McIntyre has already been wrestling for 10 years and he's been associated with WWE for five of those.
He made his breakthrough in 2009 when Vince McMahon proclaimed him as "The Chosen One", but his career's been on the backburner for most of the last 18 months.
Whether that's down to his attitude backstage or the problems he had during his divorce, I don't know, but something has to have happened for McIntyre to have been buried like this.
It's amazing to think that he's only 26, so WWE could easily get another 10/15 years out of Drew if they wanted to.
A foreign heel like McIntyre holding the United States Championship has the potential to get Drew back to where he was and take it from there.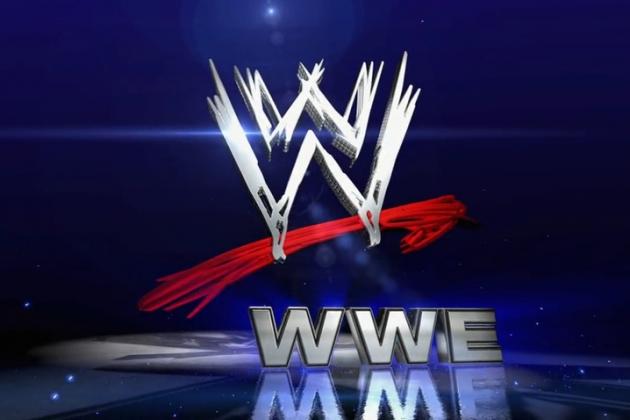 Image Courtesy of wrestlingvalley.org
So, the seven men I'd have as possible contenders for Santino's US Title are Jack Swagger, Alex Riley, David Otunga, Zack Ryder, Damien Sandow, Tyson Kidd and Drew McIntyre.
If you liked this article, then check out my archive here.