Power Ranking the Chicago Bulls' Trade Assets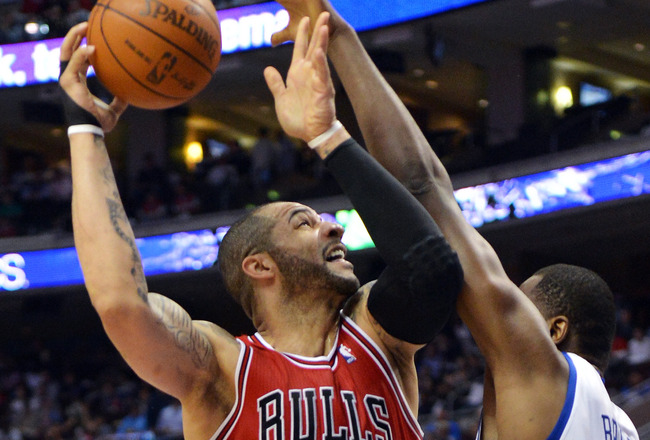 Drew Hallowell/Getty Images
The Chicago Bulls have many great assets entering the 2012 NBA offseason, including Taj Gibson, Omer Asik, Carlos Boozer, NIkola Mirotic and several future draft picks.
But how will the Bulls use them to get better in this and future years? And which potential trade assets are the most important to Chicago's future success?
Chicago's Own 2012 Draft Pick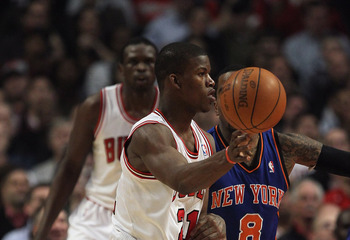 Jonathan Daniel/Getty Images
It's a deep draft, but no first-round pick in the late 20s is worth much as an asset. Perhaps an aging team with no draft picks, like the Los Angeles Lakers, will be very interested. But, more likely, the Bulls would try to package this pick with other assets in a larger trade.
Carlos Boozer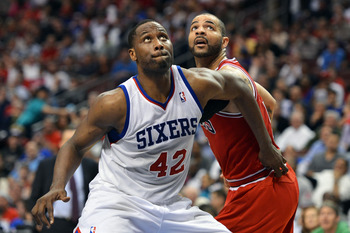 Drew Hallowell/Getty Images
Boozer is still a productive player. He averaged 15 points and eight rebounds this season. However, he has declined from his 20-point, 10-rebound peaks with the Jazz, and his contract is prohibitively expensive. Only teams with similarly priced, purely offensive talents will be interested in a swap.
The best option, and one you can be sure Chicago will look into, would be to swap Boozer to the Knicks for Amare Stoudemire. But big trades like that are always difficult to complete.
No. 4: The Charlotte Bobcats' Draft Pick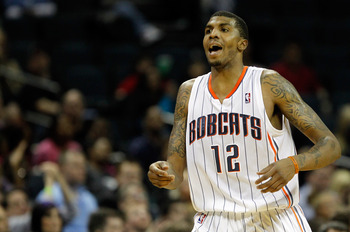 Streeter Lecka/Getty Images
Beginning in 2015, this will become Chicago's best asset. It will only be top-eight protected (and unprotected in 2016), and Chicago will still be a championship favorite.
Right now, the pick is still attractive to lottery teams looking at the long-term horizon, but the Bulls would be selling low on value if they traded the pick this year. Chicago could trade it as part of a larger package to obtain an impact lottery talent at shooting guard, but outside of that very specific scenario, the Bulls will definitely hold on to their future lottery ticket.
No. 3: Omer Asik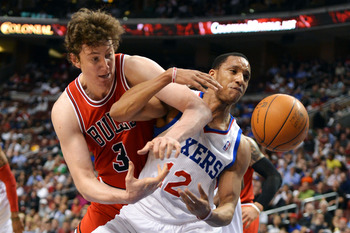 Drew Hallowell/Getty Images
Asik may be the most underrated defensive player in the NBA. He is a beast in the paint and blocks or alters more shots per 48 minutes than almost anyone in the league. When paired with Taj Gibson, the two formed one of the best defensive front-court tandems in recent history, according to plus-minus statistics.
Asik is now a restricted free agent. Teams will be intrigued, but Asik's lack of offense and excessive fouling severely limit his playing time. The Bulls need him the most because he is a critical part of their front-court depth. Most likely, Chicago will re-sign him for a reasonable contract.
No. 2: Nikola Mirotic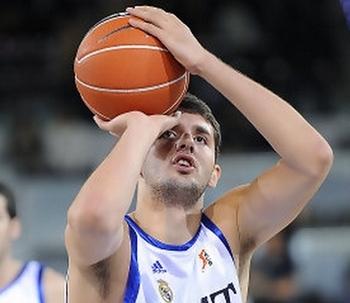 Courtesy of Google Images
Mirotic is the best power forward in Europe. He is the heir apparent to Carlos Boozer as the Bulls' star offensive power forward of the future. Depending on what Chicago chooses to do, Mirotic will come over in 2013 and play behind Taj Gibson, who could return to a sixth man role in future years or start immediately upon arrival.
Mirotic was drafted in 2010 as a future asset for a rising franchise. He has since become a scoring machine in Spain, averaging 27 points and 10 rebounds to lead the country to victory in the U20 European Championships. If he were drafted today, Mirotic would be a top-10 pick, perhaps even top five, and he could fetch a top selection in this year's draft.
That said, the Bulls are unlikely to move him. Waiting for Mirotic is a key part of the medium term plan for 2013: With Rose back, Deng healthy and Boozer's big contract amnestied, Chicago will have the money and assets to put together a championship roster. Mirotic's arrival is a critical element of that puzzle.
No. 1: Taj Gibson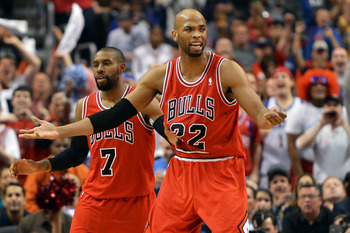 Drew Hallowell/Getty Images
Gibson has a ton of value on the trade market. He is a very accomplished young player; making the All-Rookie first team in 2010 and averaging 7.7 points, 1.3 blocks and 5.3 rebounds in 2011-2012 as Chicago's best reserve.
Gibson is really developing as a player. He is Chicago's best defender and a beast in man defense. He still fouls too much, but as he learns to temper that, he will become a starting-level player with outstanding defense.
Most important, Gibson still has one year left on his rookie contract. Teams trading for him know they will get a cheap year and Bird's rights so he could fetch a top draft pick or an excellent young player in return. But it is doubtful that the Bulls want to trade him; instead, they will probably either move Carlos Boozer or keep both and amnesty Boozer next year when they bring Nikola Mirotic over to the United States.
Keep Reading

Chicago Bulls: Like this team?