The 10 NBA Teams with the Bleakest Outlook for Next Season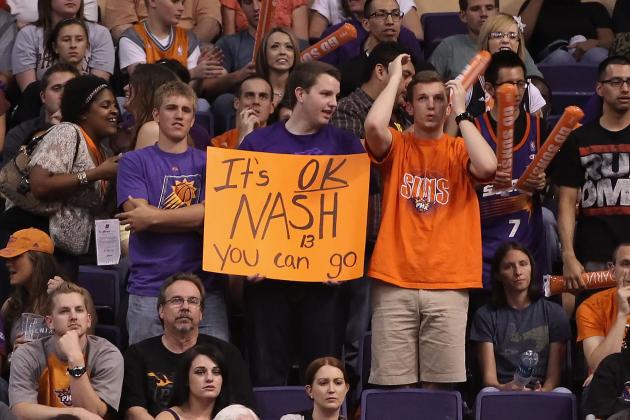 Christian Petersen/Getty Images

The aftermath of the NBA Draft Lottery is usually a time of optimism for most non-playoff teams. However, there are a handful of franchises who need more than a high draft pick in order to feel positive about their outlook for next season.
There is only so much free agency and smart drafting can do. So before the offseason picks up steam, let's take a look at 10 teams who are likely to struggle in 2012-13.
Begin Slideshow

»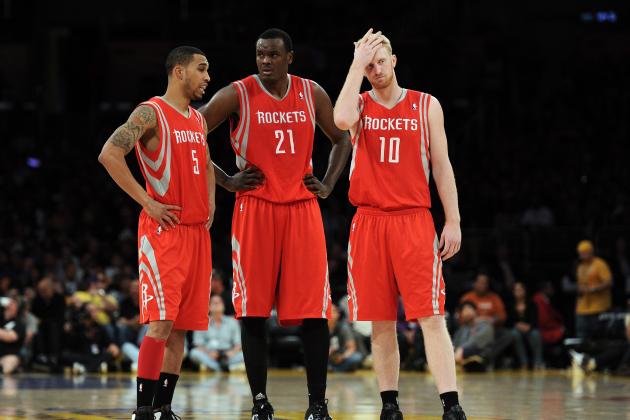 Harry How/Getty Images

Kyle Lowry, Luis Scola and Kevin Martin are all decent players, but no team is going to win with those three as its core unit.
Goran Dragic (who held the fort down last season when Lowry was injured) will likely latch onto another team in free agency, but Houston has a ton of cap space that will help to soften the blow of their point guard's possible departure. A major trade is probably what the team needs more than anything.
Once that finally happens, the Rockets will be on the right course for a future playoff berth.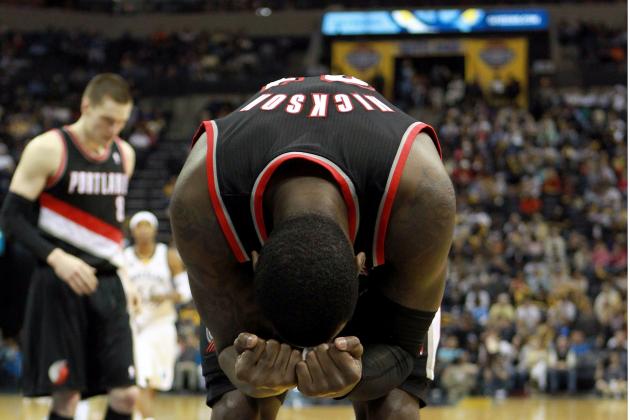 Andy Lyons/Getty Images

Portland has a lengthy history of misfortune.
And it's not ending soon. Three of the team's top scorers will almost certainly be gone (Nicolas Batum, Raymond Felton, Jamal Crawford) and Greg Oden has long been forgotten.
Or maybe it is. The Trail Blazers have a stud in LaMarcus Aldridge, and shooting guard Wes Matthews is one of the better young wing players in the Western Conference. Portland is only a solid draft pick or two away from the playoff hunt, so with a little time, the once-great franchise may become a force in the Western Conference sooner than most people think.
Gregory Shamus/Getty Images

A Dwight Howard trade is the only thing that can save the Orlando Magic from imploding upon itself for the second season in a row.
The Howard-Stan Van Gundy dance went on far too long last season, and Otis Smith didn't help matters by letting his All-Star center call the shots. Howard is still in a Magic uniform, and until that changes, Orlando will be plagued by questions, rumors and finger-pointing—none of which are good for team morale.
With the Magic's second-best player (Ryan Anderson) preparing to cash in during free agency this summer, the reign of Orlando as one of the Eastern Conference elites may soon be over.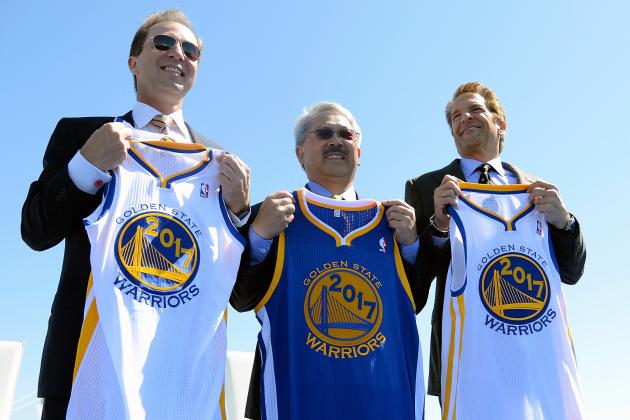 Thearon W. Henderson/Getty Images

About one-third of Golden State's salary cap over the next two seasons is committed to Richard Jefferson and Andris Biedrins. Another $27 million is earmarked for Andrew Bogut, while David Lee has four years and $57 million due to him through 2016.
Simply put, that's way too much money tied into four players (two of whom aren't all that talented). A Bogut-Stephen Curry tandem sounds dangerous, but neither player can shake the injury bug long enough to stay on the floor for extended periods of time.
Maybe Golden State's fortunes will change once they move back to San Francisco in 2017. It'll take until then for the franchise to extricate itself from its current cap situation.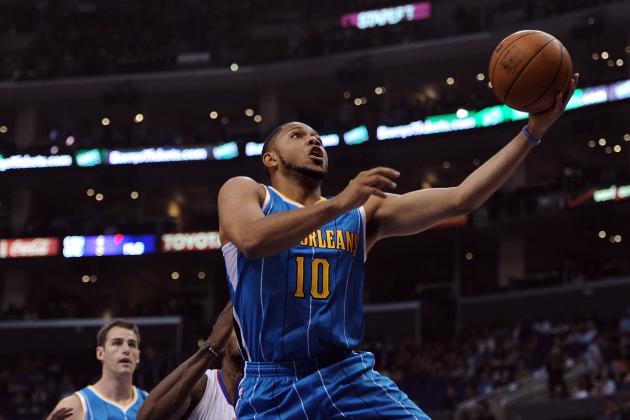 Harry How/Getty Images

Re-signing Eric Gordon is of the utmost importance, but Anthony Davis will single-handedly prevent New Orleans from being utterly dreadful next year.
As of right now, Emeka Okafor, Trevor Ariza and Jarrett Jack are the best three players for the Hornets. That said, New Orleans will have Davis, whomever they select with the 10th overall pick and a fair amount of cap money with which to sign free agents.
To expect much of anything from New Orleans next year is foolish, but there is a fair amount of hope for the future. It's a good thing for the basketball team that the Saints dominate the headlines in New Orleans. Most won't even notice if and when the Hornets struggle next season.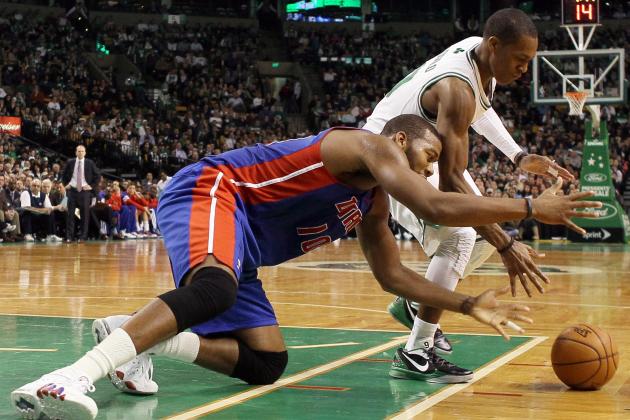 Elsa/Getty Images

The Detroit Pistons are the perfect example of when a team has too much money tied up in bad contracts (Ben Gordon, Charlie Villanueva and Tayshaun Prince).
There is hope for the future, however. Greg Monroe might be the best center not named Dwight Howard or Andrew Bynum, and Jonas Jerebko is a budding talent. Once the team is able to relieve itself of most of its salary burden in two years, the long-term prospects for the Pistons appear to be rather favorable.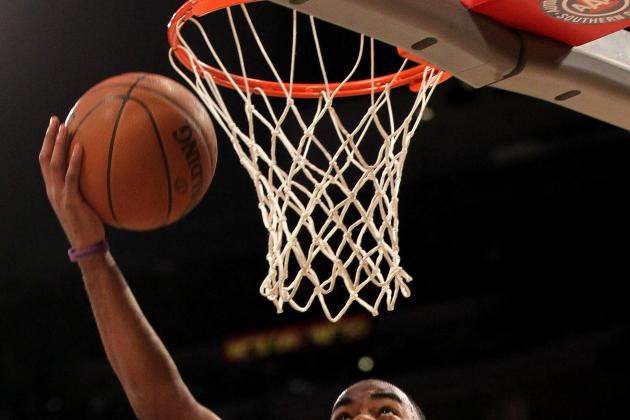 Stephen Dunn/Getty Images

The good news is that the Sacramento Kings' roster is more stable than the current goings-on away from the arena. The bad news is that both situations are a mess.
On paper, the Kings look as if they should be able to hold their own in the Western Conference, but they finished with a disappointing 22-44 record this past season. There doesn't appear to be any sort of light at the end of the tunnel.
With a poor record and the fact that no one knows where the team will be playing in a few years (Sacramento? Anaheim? Vancouver?), Kings are one of the least appealing franchises in the NBA.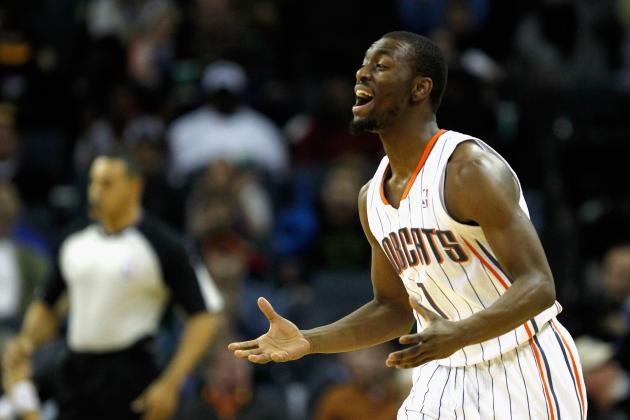 Streeter Lecka/Getty Images

It doesn't matter that the Charlotte Bobcats have the No. 2 pick in this year's draft. This franchise is still a far cry from mediocrity.
The Bobcats were historically bad last season, but with a full training camp and some experience under its belt, the team should win more than seven games in 2012-13. Charlotte was painful to watch at times last year, which is part of the reason that the team is offering discounted season tickets. Only a promising young nucleus—presumably led by Kentucky freshman Michael Kidd-Gilchrist—saves them from the top spot on this list.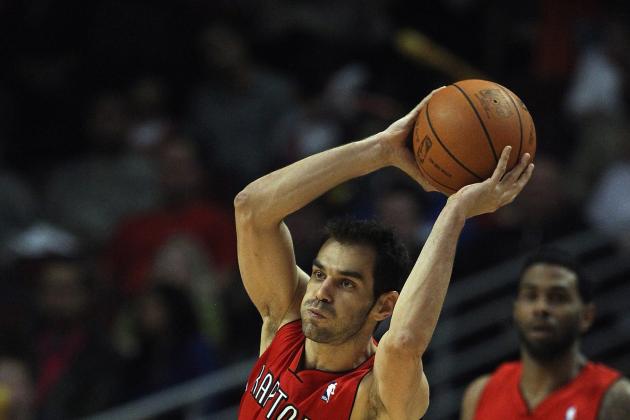 Jonathan Daniel/Getty Images

Toronto has some decent pieces (Andrea Bargnani, DeMar DeRozan), but their north-of-the-border locale makes it difficult for the team to attract talent that would make them a contender.
Under normal circumstances, a team with roughly $14 million in cap space (as the Raptors will have this summer) would be one of the major players in the offseason. Instead, it would be surprising if the team isn't forced to settle for mid-level free agents to fill out the roster.
The Raptors have missed the playoffs for the past four seasons—don't expect that streak to end anytime soon.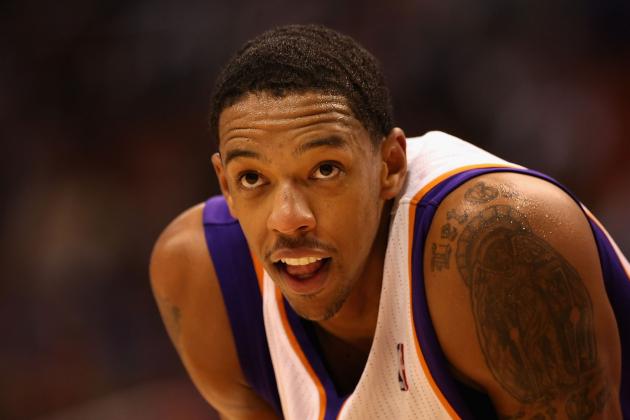 Christian Petersen/Getty Images

To their credit, the Phoenix Suns will have close to $30 million to work with once the free agency period begins in earnest, but it will be nothing short of a hard sell to persuade big-ticket players to join a team so devoid of talent.
Facts are facts: The two best players currently under contract for the Suns next year are Marcin Gortat and Channing Frye. Without Steve Nash, Phoenix won't come close to equaling the 33-33 mark they finished with this past season.
Optimists take note: In a subpar Pacific Division, the Suns still may be in the hunt for third place. So there's that.