25 Stanley Cup-Worthy Hockey Hotties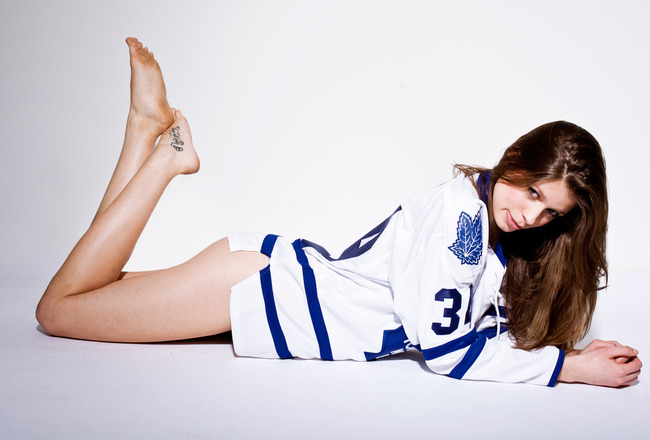 Image via sportige.com

The 2012 Stanley Cup playoffs are almost over. The L.A. Kings take on the New Jersey Devils for a battle of the coasts. Not since Tupac and Biggie has there been a coast-to-coast rivalry the entire nation has been excited to watch.
But I am not here to talk about who should win, who is the MVP, etc...
I am here to discuss the lovely ladies that cheer their men week in and week out. You know? The WAGs. The women that are a mix of models, actresses, singers, and just plain hotties.
So while you are sitting there celebrating the Stanley Cup Finals, why not check out 25 WAGs who remind us all that professional athletes have a great life.
25. Alisha Woods: Zach Parise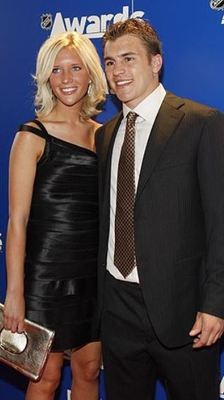 Image via playerwives.com
No need to point out just how lucky Zach Parise is, you can already see that from his fiancee Alisha Woods.
And guess who is playing in the Stanley Cup Finals? (Pointing to Zach) That guy.
I wonder if she will be in attendance.
24. Zjenia Bryzgalov: Ilya Bryzgalov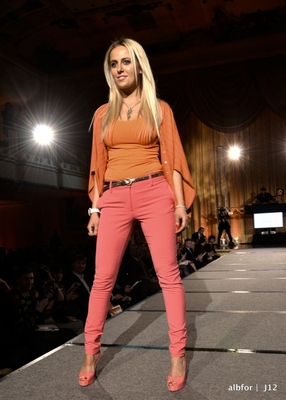 Image via albfor.wordpress.com
Please do not attempt to pronounce Zjenia Bryzgalov's last name. I have spent the past 30 minutes trying to decipher the name and all I can come up with is that it is difficult.
There are plenty other things that are worse than an impossible last name to pronounce. This could have happened to you.
23. Katie Cassidy: Jarret Stoll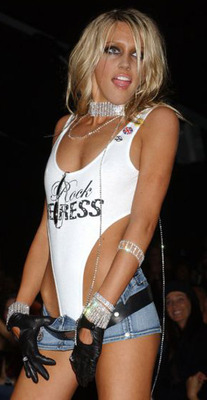 Image via joblo.com
How do you follow dating Rachel Hunter? Well, Katie Cassidy, daughter of David Cassidy, is a good start.
Jarret Stoll has bigger fish to fry right now with a trip to the Stanley Cup Finals than to worry about women. But when you date hotties, I don't blame him.
22. Naomi Starr: David Krejci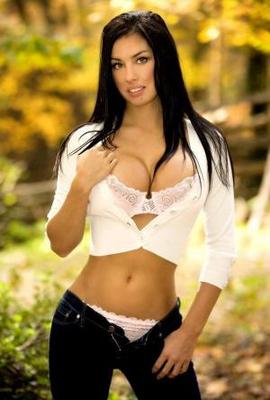 Image via subesports.com
Here is what we know about Naomi Starr.
1) She is smoking fine.
2) Her boy toy is none other than Boston Bruin David Krejci
3) She has black hair.
Other than that, she remains a mystery thus making her 10 times hotter. Boy do I love me some mysterious women.
21. Petra Volakova: Patrik Elias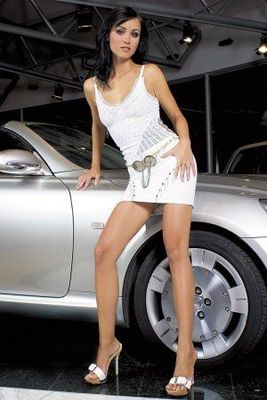 Image via allstarpics.net
At 36 years young, Petra Volakova's husband, Patrik Elias, is still playing in the NHL. He has already won two Stanley Cups but is now playing for his third.
Not that he needs another trophy, his wife should be good enough, but this could be the last time we mention his name as a player. If they win, he could be on his way to retiring.
Not a bad ending to a great career.
20. Hilary Duff: Mike Comrie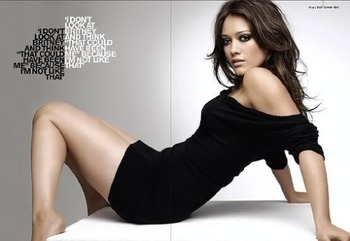 Image via photobucket.com
Mike Comrie is only 31 years old and has already retired from the NHL. Can you blame him?
Of course he is retired. He is married to a gorgeous millionaire pop star. So why risk getting injured when you can be a stay-at-home dad/husband?
19. Kathy Leutner: Sidney Crosby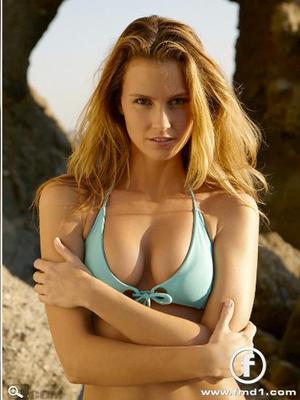 Image via fashionmodeldirectory.com
Kathy Leutner is an American model and has already been on a few magazine covers. She is smoking hot, has sexy legs, and is one of the sexiest new faces of modeling. Oh, and she is dating Sidney Crosby.
But I am not sure he can even remember her name. Too soon?
18. Marie-Pier Morin: Brandon Prust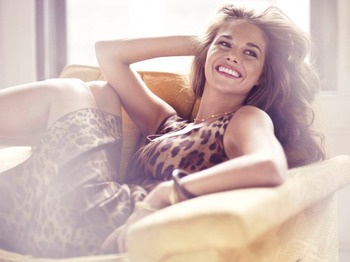 Image via michaeladosamantes.com
Being single is great. You get to do whatever you want, whenever you want to do it. You don't have to worry about calling your woman to check in or even wasting lots of money on expensive dinners. You can use all that saved cash for buying drinks.
That being said, Brandon Prust is luckier than any single man alive because he gets to call Marie-Pier Morin his girl. She would make me double guess the whole singles game.
17. Amanda Jahn: Damian Rhodes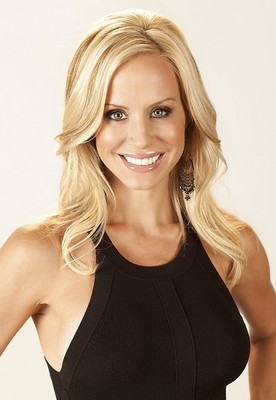 Image via athleteswives.com
It has been almost ten years since Damian Rhodes has played in the NHL. He has been retired since 2003.
But when we talk about NHL WAGs, we can't forget about Amanda Jahn, Damian's wife.
16. Inna Puhajkova: Jaromir Jagr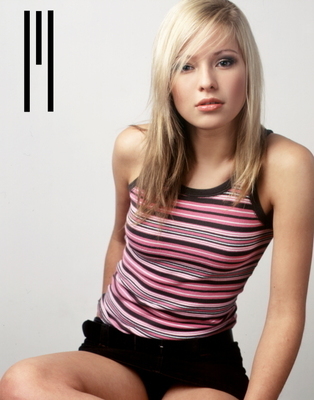 Image via athleteswives.com
Jaromir Jagr is 40 years old now. He has played for the NHL, KHL, RSL, Czech Republic, and Czechoslovak. In his career he has almost 700 goals and close to 1,000 assists. And if I was still playing fantasy hockey, I would pick him in the first round as tribute to the good ole days of the NHL.
But just because he is 40 and heading out of the NHL, doesn't mean he can't land smokebombs like Inna Puhajkova. He still has it.
15. Ivana Surovcova: Marian Gaborik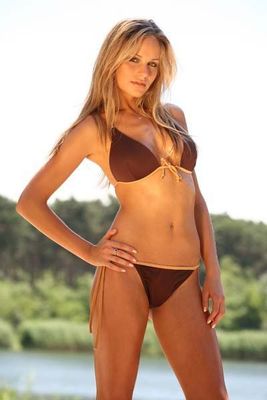 Image via fanpix.net
I hate lying to you guys but I will be honest, I am from the South and watch little NHL until the playoffs. This is the first time I have ever heard the name Marian Gaborik.
Then I watched him score a game-winning goal in triple overtime against the Washington Capitals, ending a game that was longer than a James Cameron flick.
Now I know him.
14. Melanie Collins: Scottie Upshall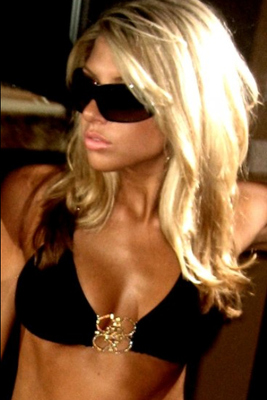 Image via hoopeduponline.com
There are plenty of people who have a problem with Melanie Collins. She is a sports reporter who loves to have a good time and is dating Scottie Upshall.
What is the problem folks?
Does the whole world have a problem with hot women? I know I don't. I love them!
13. Maria Kirilenko: Alex Ovechkin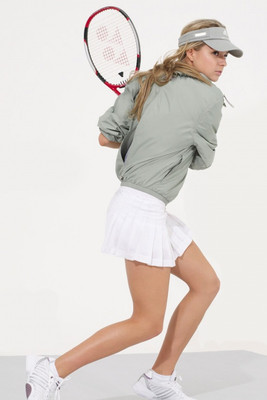 Image via sonocy.com
Is there a chance Maria Kirilenko will be playing in the summer Olympics in London for a gold medal later this year? Probably.
If not, she has a big name boyfriend, Alex Ovechkin, who she can spend her time and money with.
Alex, go enjoy your time off.
12. Elisha Cuthbert: Dion Phaneuf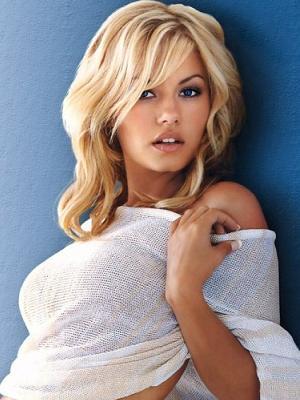 Image via forums.superherohype.com
Elisha Cuthbert has been on my list of beautiful women since I first watched her play Kiefer Sutherland's daughter on 24. From that moment on, I have been a huge fan of the lovely blond.
I am starting to think that Dion Phaneuf felt the same way. Do you think he makes her act out scenes from Girl Next Door? I would.
11. Emma Andersson: Henrik Zetterberg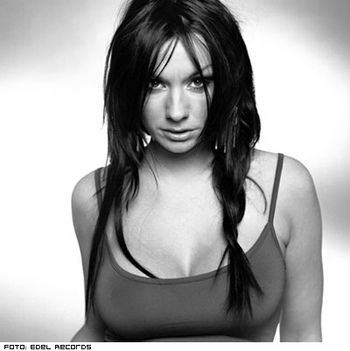 Image via mabinty.com
Emma Andersson has been married to Henrik Zetterberg for almost two years now and we could not be more happy for her. Not only do we get to use her mug every time I do a WAG article but we get to, oh wait...that is all.
We don't have to worry about her music, though. Thank goodness.
10. Tammy Horton: Nathan Horton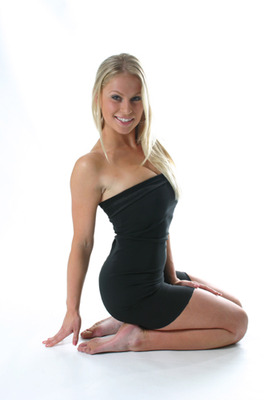 Image via hotsportswives.com
Tammy Horton and Nathan Horton are one of the happiest couples in the NHL. They have lasted longer than most people would have bet—five years and counting.
The former Playmate hails from Canada, which makes me ask the question: How many Canadian models have posed for Playboy?
9. Noureen Dewulf: Ryan Miller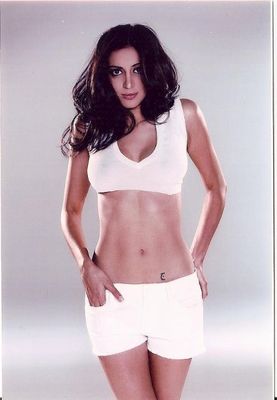 Image via fanpix.net
There have been plenty of movies featuring Noureen Dewulf in the past five years but I only watched one of them, The Goods: Live Hard, Sell Hard.
Now that she is married to a professional NHL player, she might not have to worry about acting anymore. She can just sit around and do the whole housewife bit.
8. Carrie Underwood: Mike Fisher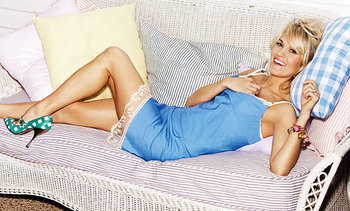 Image via omg.yahoo.com
"Why, why you gotta be so blind? Won't you open up your eyes? It's just a matter of time 'til you find, He's no good, girl, No good for you" - Carrie Underwood's new hit single, Good Girl.
I wonder if Carrie was singing about Tony Romo. I would surely hope she isn't singing about her husband Mike Fisher. That would be weird and awkward at the dinner table.
7. Willa Ford: Mike Modano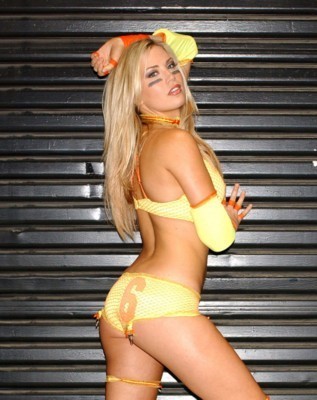 Image via iceposter.com
Where oh where has Willa Ford gone? Oh where oh where can she be? With her eyes so green and her hair so blond, just tell us all where you been...
Now you can sing along as you read or you can be lame and just read. Either way, we are all happy that she is back in our lives. Willa Ford is one of the hottest women ever.
6. Kelly Kelly: Sheldon Souray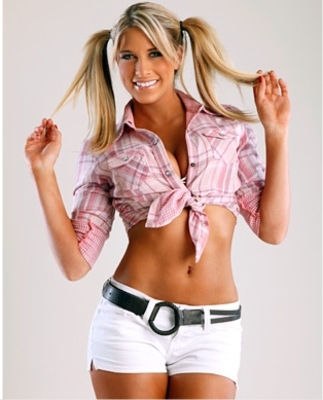 Image via wwewebsite.com
Kelly Kelly? Angelica Bridges? Kelly or Angelica?
What a predicament for Sheldon Souray, huh? He was once married to Angelica, then divorced, and then they got back together. But add in some Kelly Kelly, too. She fits in there somewhere.
That is like choosing between steak or lobster.
5. Erin Andrews: Brad Richards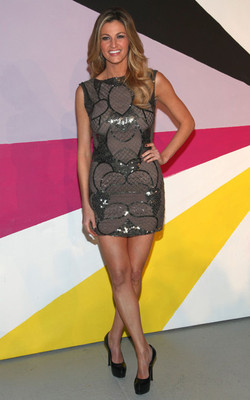 Image via zimbio.com
Brad Richards is a beast. Oh, no, not his size, he is only six feet tall and weighs under 200 lbs. I am referring to this man's dating resume.
Although it might take him a little longer to catch up to Derek Jeter, he is well on his way. He has now been linked to ESPN queen, Erin Andrews. If he is, then he is almost dating someone as hot as his ex.
4. Olivia Munn: Brad Richards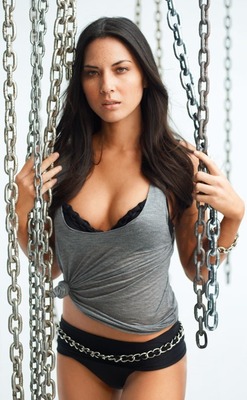 Image via joeyvoodoo.com
Olivia Munn would be his ex-girlfriend.
Maybe I am the only one who sees this, but NHL players seem to get the hottest women. Am I wrong?
Olivia Munn is easily one of the sexiest women alive—and he dated her. That only helps my argument.
3. Amanda Vanderpool: Ladislav Smid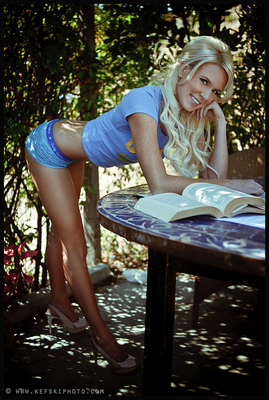 Image via playerwives.com
Let the record show, Ladislav Smid is NOT dating Amanda Vanderpool anymore. Anyone who reports differently is lying because it is simply not true.
Although, having Amanda Vanderpool in your corner is not necessarily a bad thing. She is an instant upgrade to any ex of mine. Actually, she makes my ex's look like Chelsea Clinton.
2. Ciara Price: Tyler Seguin
Image via larrybrownsports.com
Now that Ciara Price and Tyler Seguin have flirted and posted photos via Twitter, we all know they are an item. Why hide it?
Unless he was married or had a girlfriend, Tyler should stand on a mountain and yell it for the world to hear.
1. Gabrielle Velasquez: Jonathan Toews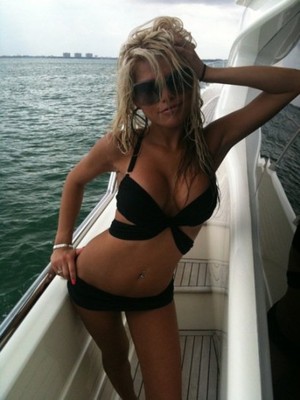 Image via totalprosports.com
Jonathan Toews was selected by the Chicago Blackhawks as the third pick in the 2006 NHL draft. Since then, he has 144 goals, 180 assists, a plus/minus of 87, is a three-time NHL All-Star, and a 2010 Stanley Cup Champion.
But none of that compares to Gabrielle Velasquez.
Keep Reading