Olympic Hottie World Tour: Hottest Athletes from 25 Countries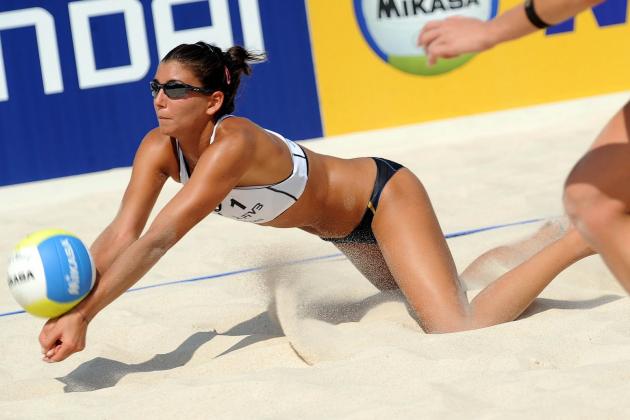 Image via jennybarazza8.blogspot.com
In only a few months time, the 2012 Summer Olympics will commence in London, England. This will mark the third time in summer Olympic history that they will be held in London, but it will be the first time since the end of World War II in 1948.
Oh, how things have changed. The men have grown stronger. The women are more talented. And almost every single athlete is as fast as baby oil on glass. This isn't your father's Olympics.
As the athletes evolve so does their appearance. The 2012 Summer Olympics should have the most beautiful female athletes of all time and I have found some of the best from 25 selected countries.
If you don't like the Olympics, maybe this list will change your mind. Here are the 25 hottest female Olympic athletes from around the world. Enjoy.
Begin Slideshow

»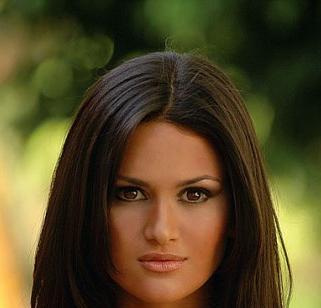 Image via periscope-the-magazine.com
You didn't honestly think I could make a list of beautiful female athletes in the Olympics and not include the Kim Kardashian of javelin, did you?
Leryn Franco is as beautiful as twelve rainbows at sunset in Hawaii but her javelin tossing abilities were never quite as impressive.
But who knows. Maybe she will win the gold medal this year. Or maybe not.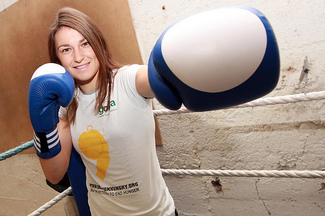 Image via squidoo.com
You will not find a better boxer in Europe in the 60kg weight class than Katie Taylor. Over the past seven years, she has walked away with 13 gold medals in amateur championships across the globe.
After watching some of her fights, one thing is true: stepping in front of her hook is a mistake most women make only once.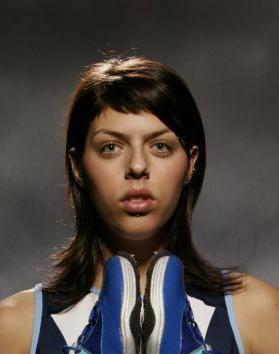 Image via fanpop.com
Blanka Vlasic is a veteran at the Olympics. She has already taken home a silver medal in the high jump back in 2008 and when you finish in second place, the only place to move is up.
If she wants to win a gold medal this year she has to clear over six feet from the ground. I think I can clear two feet on a good day so clearing six feet is insane.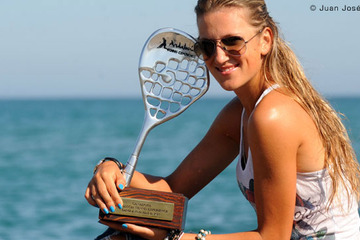 Image via wtatennis.com
Belarus has only been an official country since 1994. In that time period, they have taken home 64 medals, ten of them gold, during the Summer Olympics.
The one sport they have never taken home a medal in is tennis. This might be the year for Belarus to win in tennis with the world's number one ranked female tennis player, Victoria Azarenka, representing them.
Things in London will get very interesting come July.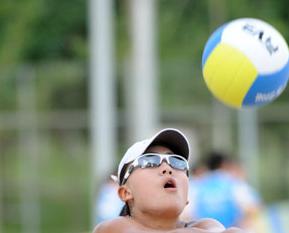 Image via china.org.cn
The 6'3" Chinese beach volleyball star, Xue Chen, finished the 2010 season ranked number one in the world in beach volleyball. She and her teammate, Zhang Xi, are currently holding down the number two FIVB ranking heading into the Olympics.
That is one spot higher than the dominant duo of Misty May-Treanor and Kerri Walsh. Could we be watching a passing of the torch in London? Or will May-Walsh remind the world of what dominance really looks like?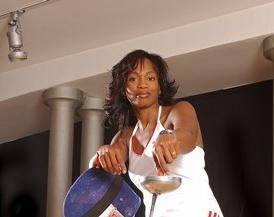 Image via parolesdesportifs.com
Have you ever honestly fenced? Did you pick up a sabre and actually try fighting someone with it?
That thing is not intimidating at all. I could snap it in half with my bare hands. So I am not sure why anyone would get caught taking a banned substance.
Laura Flessel-Colovic failed a doping test in 2002 when they found coramine glucose in her system. Whether she meant to or not, doping in fencing is more useless than a third eyebrow.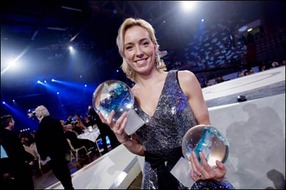 Image via vg.no
Katrine Lunde Haraldsen is a beautiful specimen and a Norwegian handball guru. She plays a sport that is a modified version of soccer and volleyball.
Did I mention that she is good too? They won a gold medal in Beijing and are once again the favorite to win it all.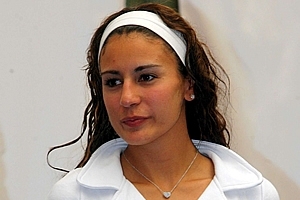 Image via mediotempo.com
Paola Espinosa will be heading to London later this year to compete in her third Olympic games in diving. She has already won a bronze medal in 2008 and will most likely bring home another in 2012.
Here is a fun fact about Paola. She is only 25 years of age. She has been doing this since she was 16 years old.
And you thought you had an impressive resume.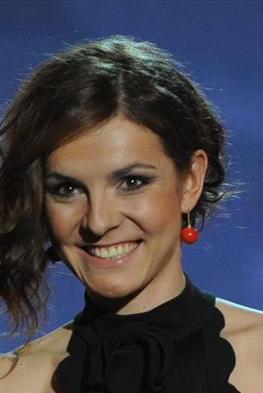 Image via relacje24.pl
I am not going to lie, I had no idea that cycling was an Olympic sport. Not that I think it is easy, because it isn't, I just didn't think the Olympics would use it for a sport when they don't even recognize golf.
Maja Włoszczowska is a grand champion and will be winning something in London. Whether it is gold, silver, or bronze, she is bringing something home to wear around her neck.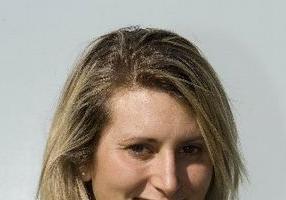 Image via rotoruadailypost.co.nz
When it comes to canoeing, there is no woman in New Zealand better than Luuka Jones. She is currently the top ranked canoeing champion and favorite to bring home a medal.
Did you know New Zealand is a constitutional monarchy and is represented by Queen Elizabeth II? You would have never guessed that a country was being run from 12,000 miles away.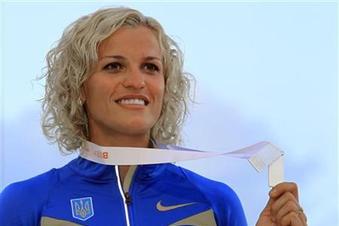 Image via in.reuters.com
Nataliya Dobrynska is a heptathlete. That means she competes in seven track and field events: 100m hurdles, high jump, shot put, 200m, long jump, javelin, and 800m over the course of two days.
Nataliya is not only a heptathlete; she is the best in the world. She took home a gold medal in Beijing and should contest for another in London.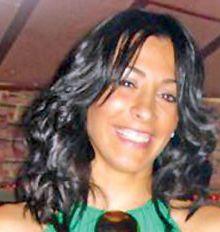 Image via dlh.ro
Don't call it a comeback—she's been here for years.
Catalina Ponor came back to gymnastics after missing four years and a couple of gold medals. No big deal. She will be attending London with the Romanian gymnastics team and she will be looking hotter than ever.
I don't know about you but I can't wait.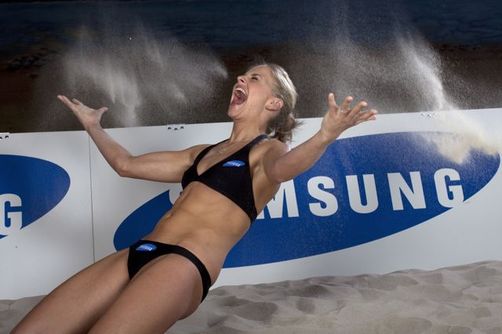 Image via sannekeizer.nl
Beach volleyball is the single greatest sport invented since football began over 100 years ago.
What other sport features beautiful women in the smallest of two-piece bathing suits ever designed, running around hitting a volleyball on a beach? Seriously. It is not even fair to think that Lingerie Football had to be invented to dethrone this sport as the sexiest ever.
At least this sport isn't going anywhere, ever.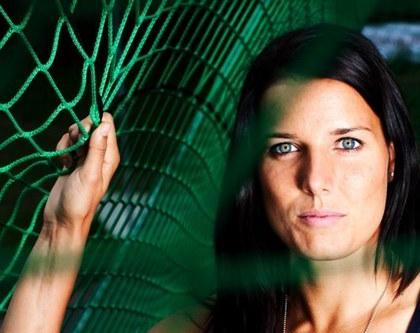 Image via onlysportsplayers.blogspot.com
Jessica Landstrom seems like a lofty veteran. I have seen her face more times than almost any other woman in Sweden but she is only 27 years of age.
Her secret? She was born to be a soccer player. She has the skill set that not many other women can compete with and she does it while also being one of the hottest women on the field. She has done this for years.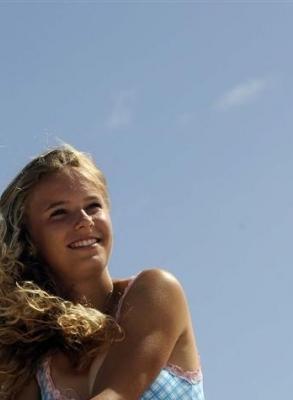 Image via listal.com
Does the cuteness ever go away or will Caroline Wozniacki remain one of the world's most loved tennis stars?
Until we see a woman that can scream louder, run faster and hit harder, Caroline will remain one of the best and most adorable.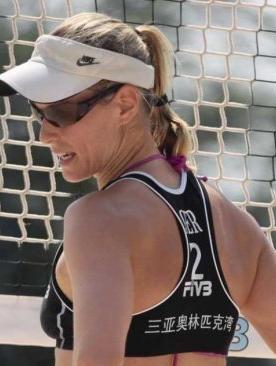 Image via monstersandcritics.com
Sara Goller is your prototypical beach volleyball player. She is tall—about eight feet tall if you met her in person—skinny (I lose track of her when she turns sideways) and has a vicious vertical.
I am not saying she is going to win a medal in London later this year but I am saying that she will scare a few people with her spike. She might even steal a few hearts with her gorgeous smile.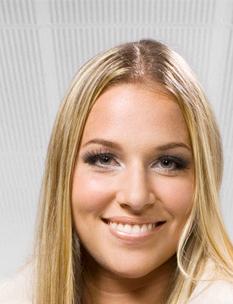 Image via pakistantimes.net
Once again, Slovakia is another country with zero medals in tennis in the Summer Olympics. As a country, they have 20 medals all-time but they have never won anything in tennis, men's or women's.
Dominika Cibulkova is good enough to do it in 2012. She just has to find a way around all the other highly talented professionals that will also be there.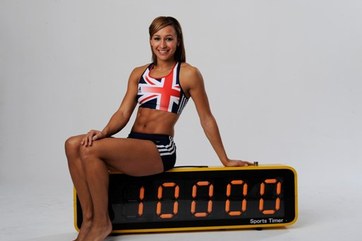 Image via wikifeet.com
The heptathlon is one of the toughest competitions at the Olympic games. I don't care what anyone has told you—it is the hardest.
If you are a multi-talented track star like Jessica Ennis, sure, it might not be as tough. But for the rest of the world, I don't think most people will even make it through day one.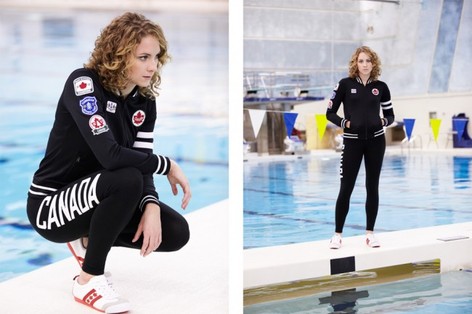 Image via forthoseabouttoshop.ca
What is Canada good at? Clearing snow, dealing with the cold weather, creating the coolest currency in the world, and being able to have policeman on horses that carry no weapons.
If you put their law enforcement in New Orleans, well, the city might go under in one day.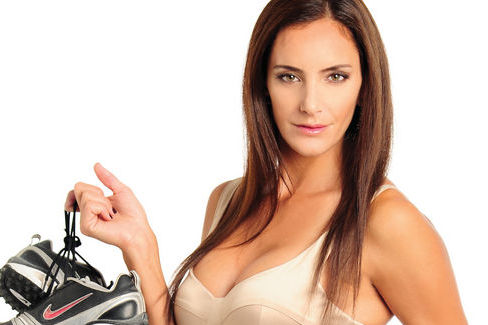 Image via entresmujers.com
If Argentina was going to bring home a medal in any sport, it would be women's field hockey.
They are led by the always sexy Luciana Aymar, the best the world has ever seen in field hockey, and come into the London Summer Games as one of the overall favorites to win a gold medal.
When they win the gold, make sure to look out for Luciana and her unreal skills.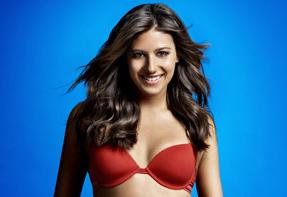 Image via - heraldsun.com.au
The three gold medals Stephanie Rice won in Beijing back in 2008 must not have been good enough because she is coming back looking to win even more in 2012.
And why not? All she had to deal with last year with was a shoulder surgery that should have sidelined her for several months but instead it sparked her to work even harder and now she has a literal chip on her shoulder.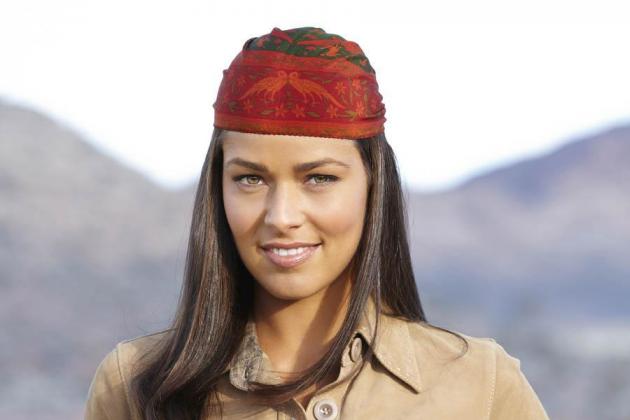 Image via gototennis.com
Ana Ivanovic is always beautiful. She is one of the most underrated beauties in the world and has been for years. She deserves more love in these rankings.
So you know what, she is going to number four. I just hope she is ready to go come July.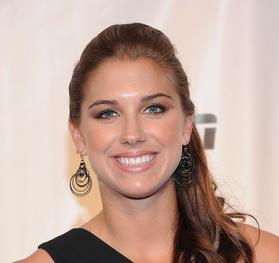 Image via zimbio.com
There is no other.
Alex Morgan has dominated the sports hottie rankings since we first found out about her a few years ago. I have yet to see anyone from the USA that rocks the beauty to dethrone her.
Come on people, work harder! Alex is making this look easy.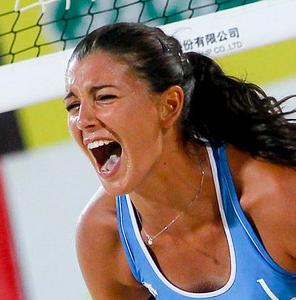 Image via flickr.com
Marta Menegatti is new to you.
If you have never heard of Marta, that's fine; most people haven't but I am giving you a heads up several months in advance.
When watching women's beach volleyball—I know you will be—during the Olympics, check the schedule for Italy. I promise you, Marta will make it worth your time.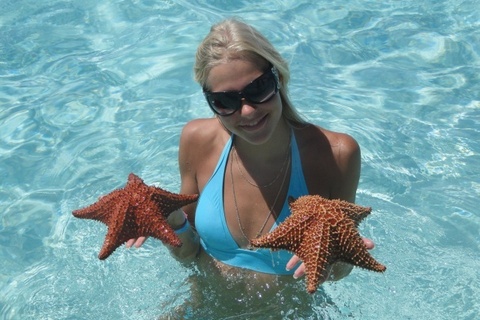 Image via lazygirls.info
What is left to say about the beautiful Darya Klishina that I have not already mentioned in the past?
She is one of the hottest women, not just athlete, in the world and she just so happens to be a long jumper. This will be the year the rest of the world is finally introduced to her beauty.