Signing Day 2009: Missouri's Class Brings in Wide Variety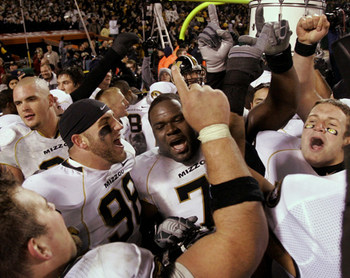 Signing Day across the country has slowly become one of the biggest days in college football's season and it happens in the sport's offseason.
When high school recruits all across the country sign their letters of intent to attend school and play football at their school of choice, collective fan bases hold their breath, as big-time recruits make their pledges.
Mizzou's was no different, with their longest and most-coveted recruit waiting until the morning of signing day to make his final decision.
Sheldon Richardson
I can remember reading in ESPN Magazine in the summer of 2007 that some kid from the Public High School League had given Missouri a hot start to their 2009 recruiting class by committing to be a Tiger before his junior year had even started.
Well, that kid was Sheldon Richardson, and his recruitment ended up being one whale of a ride. After the five-star athlete committed to Missouri, things only got crazier for him. There were the offers from Florida, Oklahoma, Miami, and basically any other school that thought they had a shot.
There was the invitation to the U.S. Army All-American game, where Richardson destroyed nearly every offensive lineman that he went up against in one-on-one drills. His performance in that game enhanced his status to the No. 4 overall recruit in the 2009 class.
And then, much to the regret of Missouri fans, there was the drama. There were rumors of Richardson wavering on his commitment during the last half of 2008. Even after Richardson took his official visit to Mizzou in December 2008 and announced that he was "done with recruiting," one suitor would not give up.
The University of Miami was in the chase until the last minute with Richardson, and brought him to Florida for an official visit last weekend. But on signing day, Richardson announced that he was staying true to his hometown school, saying the state of Missouri loved him and he couldn't deny that.
Richardson is the highest-ranked recruit the Tigers have signed since recruiting services began. He could possibly play both ways in Columbia, sharing time at tight end and defensive end.
Junior College Recruits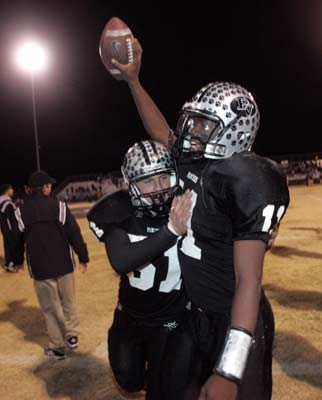 -Josh Tatum, LB (****)
-Jerrell Harrison, S (***)
-Jasper Simmons, DB (***)
Tatum and Harrison were teammates at San Francisco City Community College, and are actually already on campus in Columbia. Tatum is expected to make the biggest impact for the Tigers, who are losing starting linebacker Brock Christopher to graduation.
Simmons is a hard-hitting safety from Hutchison Community College in Kansas, and will be at Mizzou in the summer for workouts. There is a chance he will play cornerback in Columbia.
Kendial Lawrence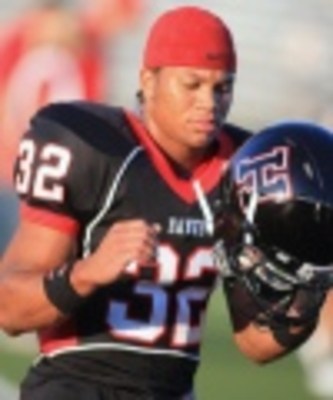 Lawrence has the chance to be a big-time playmaker for the Tigers, especially with a very thin backfield pending in Columbia. Drew Temple recently quit the team, leaving only two scholarship players at the running back position for the 2009 season.
Lawrence has decent size, at 5'10'', 180 lbs, and has said that he hopes to be around 200 by the time he reports to campus in the fall.
He scored a disgusting 46 touchdowns during his senior season, averaging 9.4 yards per touch. His dazzling moves might be called on from the time he steps onto campus.
Chris Freeman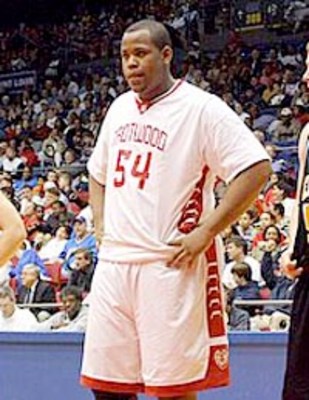 Freeman is a big boy. He's 6'7'', 330 lbs., and as you can see from the picture, he is also very agile, playing basketball and running a 5.2 40-yard dash.
He also had a very big offer list. Freeman received scholarship offers from big schools such as Florida, Oregon, Michigan, Wisconsin, and Colorado before signing with Missouri on National Signing Day. Freeman will definitely have a chance to be on the two-deep at offensive line this fall.
Double Trouble at Quarterback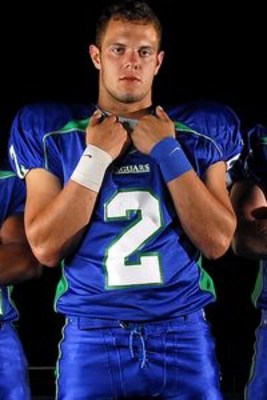 After losing Heisman finalist Chase Daniel to graduation, the cupboard isn't exactly empty for Missouri.
They have previous five-star recruit Blaine Gabbert waiting in the wings after watching Daniel for a season and playing in garbage time, and also have two talented recruits coming in to compete for the starting job as well.
Blaine Dalton is the home state boy in this equation. He played his high school ball in Missouri and put up big numbers during his career, playing in the championship game twice and winning once.
The other half of the two is Ashton Glaser, a strong-armed and confident quarterback from Arkansas. He's got good size (6'2'', 205), speed (4.63 40), and could definitely turn some heads in Columbia.
Both 2009 recruits are already in Columbia, working out with the team and learning their new offense.
Complete 2009 Missouri Commitment List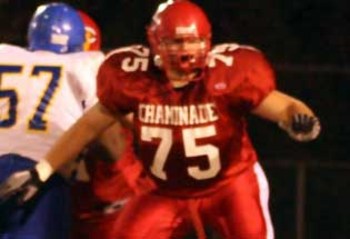 -Tavon Bolden, DB (**)
-Donavan Bonner, DB (**)
-Justin Britt, OL (**)
-Brayden Burnett, DE (***)
-Adam Burton, LB (***)
-Jaleel Clark, WR (***)
-Blaine Dalton, QB (***)
-Marvin Foster, DE (**)
-Chris Freeman, OL (***)
-Ashton Glaser, QB (***)
-Jarrell Harrison, S (***)
-Mark Hill, OL (**)
-Kendial Lawrence, RB (***)
-Jack Meiners, OL (***)
-TJ Moe, ATH (***)
-Ty Phillips, DT (***)
-Sheldon Richardson, ATH (*****)
-Michael Sam, DE (**)
-Alex Sanders, TE (***)
-Jasper Simmons, DB (***)
-Kerwin Stricker, WR (***)
-Joshua Tatum, LB (****)
-L'Damian Washington, WR (**)
-Matt White, DB (**)
-Andrew Wilson, LB (***)
Keep Reading