Who the New Orleans Saints Need To Perform Well in 2009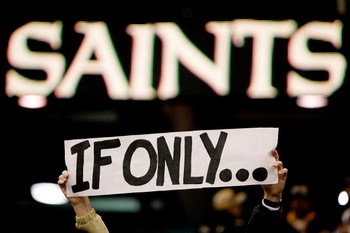 Sure, everyone that eventually makes the final roster of the New Orleans Saints will need to perform, but a few of them will have to go above and beyond the call of duty to help carry the Saints to the playoffs.
I'm sick and tired of .500-type performances, and I expect that Sean Payton is to. A few people are going to have to step up this season (and not just players).
Sean Payton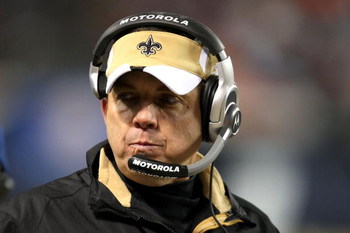 Sean Payton's List of Things to Do:
1. Run the ball more
2. Forget the bonehead plays, i.e. the "Superdome Special" and onside kicks early in a game
3. Get a better defense
4. Run the ball more
Gregg Williams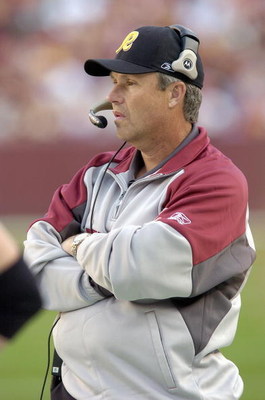 The Saints fired former defensive coordinator Gary Gibbs for a reason. New defensive coordinator Gregg Williams will have to step up and work some magic, because this secondary is full of holes.
Drew Brees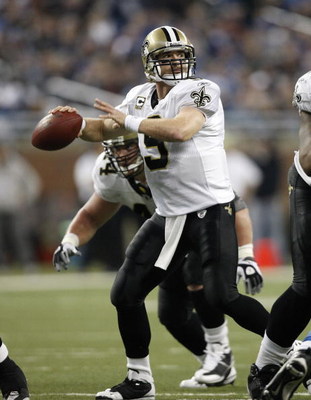 Trust me, if Drew Brees wasn't our quarterback, 8-8 would've looked good at the end of last year. Brees will have to stay clear of injuries and perform very well if the Saints have any chance, since the defense is suspect right now. But there's no reason to think Brees won't keep up his high standard of play.
Jeremy Shockey/ Marques Colston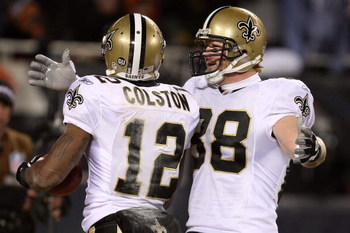 Both of these receiving threats were hampered by injuries last season. Billy Miller picked up the slack for Shockey and Lance Moore picked it up for Colston. Brees will throw the ball, but these two have to be there to catch it.
Pierre Thomas
He was pretty good last year, when he got the chance. But he hasn't got the size to be an every-down back. He's either got to bulk up or the Saints have to get a bigger guy to complement Thomas and Reggie Bush. Either way, if Payton runs the ball this year, then Thomas has to be ready. We know he's willing.
The Un-Dynamic Duo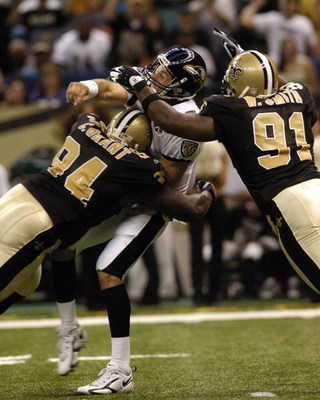 Will Smith (right) and Charles Grant (left) are going to have to pick up their play. They're being paid too much money to play like they're playing. Period.
The Defensive Secondary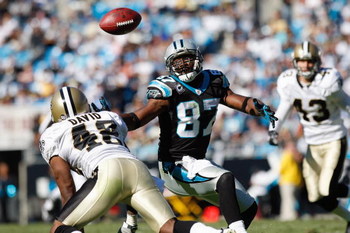 This group of yahoos has to get better. Jason David seems to have stepped up his play from 2007, but those safeties can't get much worse. Tracy Porter was solid, for a rookie, before he got injured. Can we count on him this year?
Garrett Hartley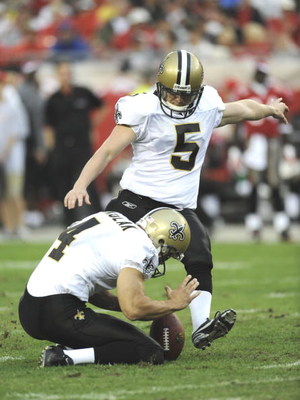 He was perfect in the regular season games that he played with the Saints, but so was Martin Gramatica, and look where that got us. Gramatica lost a couple of games for us in 2008, so I feel better with Hartley. Let's hope he doesn't disappoint.
So, Can We Make It?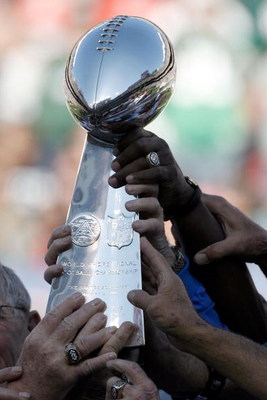 Will the Black and Gold hoist the trophy in 2010? If the aforementioned players step up, we could be looking at another sleeper team like the Cardinals were in 2008. I mean, we can't let the Steelers have all of the fun, can we?
Who Dat?
Geaux Saints!
Keep Reading

New Orleans Saints: Like this team?