WWE Smackdown: 7 Reasons Mark Henry Should Be Back on Top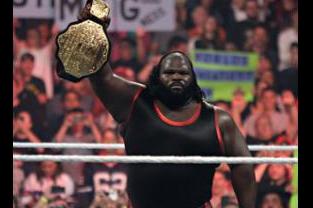 Photo Credit: WWE.com
If you're going to make a case for guys that deserve to be in the title hunt, Mark Henry must be in that discussion.
Earlier this week, I gave seven reasons why The Big Show deserves one more title run.
Many readers vehemently argued that Show has no place at the top, but that guys like Chris Jericho, Kane and Mark Henry needed to be there instead.
While I don't disagree with Jericho or Kane, I found it very easy to make a case for Henry—and it's pretty similar to my argument for Show.
Henry doesn't necessarily require a title, while it would be nice.
Having said that, he does need to be at the top, fighting against champions and other legends.
Here's the seven reasons why.
Begin Slideshow

»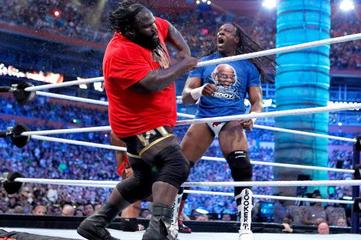 Photo Credit: WWE.com
First and foremost, Mark Henry needs something to do—badly.
Henry finished 2011 as the world heavyweight champion. After losing the belt, he began 2012 in chase mode, but still very much at the top.
Shortly after, he tweaked a devastating knee injury.
I say "devastating," because while the injury only sidelined him for a short while, he's been nearly irrelevant ever since.
Sure, he's appeared here and there—effectively at that.
However, he hasn't had a solid feud since ending one with the Big Show in February. He also hasn't been on a pay-per-view since WrestleMania.
Mark Henry is vastly underrated.
Many fans complain his finishing move isn't great, but all of his moves truly show he's one of the world's strongest men.
Best of all, his trash talk is entertaining.
His most recent matches against CM Punk had the WWE Universe begging for the two to enter a feud after being delighted in the ring.
Yet, after three solid matches, Punk finished up with Chris Jericho and moved on to Daniel Bryan.
Henry went on to nothing.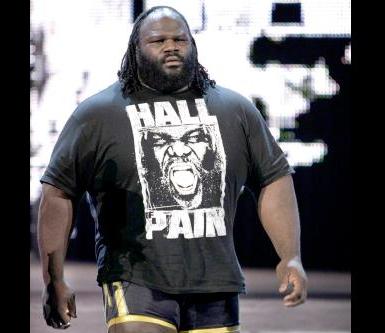 Photo Credit: WWE.com
Mark Henry is in a class of his own when it comes to heels.
Big Show cries about how fans disrespect him, Kane is a "demon from Hell" and most fans hate Daniel Bryan because he's conniving.
Henry is just nasty.
He needs no gimmick. He's just an angry man who wants to hurt people. He doesn't need a reason.
That's simple enough.
Henry is a monster and it suits him perfectly. It also fits the type of guy who should go on a monster run at the top, destroying everyone in his path, face or heel.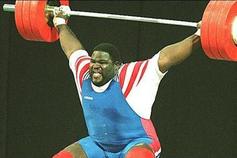 Photo Credit: thesun.co.uk
The WWE (and WWE Universe) have a tendency to reward guys who've accomplished something outside of professional wrestling.
Goldberg and The Rock had successful college football stints. Kurt Angle has Olympic gold. Brock Lesnar had success wrestling in college and fighting in the UFC.
Henry has won three powerlifting competitions, including the 2002 Arnold Strongman Classic.
Being "The World's Strongest Man" is no gimmick.
The strongest man in the world shouldn't be wrestling on the mid-card.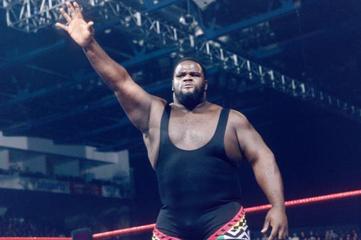 Photo Credit: WWE.com
Mark Henry joined the WWE in 1996—16 years ago. He's definitely put in the time.
Henry slowly worked his way up the ladder, eventually capturing the European title in 1999.
He was sent down for a stint with Ohio Valley Wrestling and switched brands a few times before eventually landing on ECW.
On his first night, he won the ECW title.
One more draft and several noteworthy feuds later, and Henry won the world heavyweight championship.
Besides injuries, Henry has only missed six months in 16 years to pursue non-wrestling activities.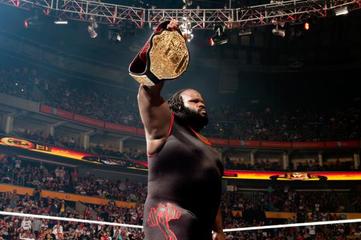 Photo Credit: WWE.com
He's put in 16 years of work—building from the ground up—and Mark Henry has only won one title that is still in use. Furthermore, he only held it once, and for three months.
Service time, dedication and loyalty? Check.
Stepping up to take on controversial roles (Nation of Domination, Sexual Chocolate and Thuggin' and Buggin' Enterprises)? Check.
Working on technique in Ohio Valley Wrestling when necessary? Check.
Owning the perfect gimmick? Check.
Backing up said gimmick with real-life athleticism and achievements? Check.
Producing entertainment in the ring? Check.
Title runs to prove success? Incomplete.
Henry has done all of this and only has one world heavyweight title to show for it.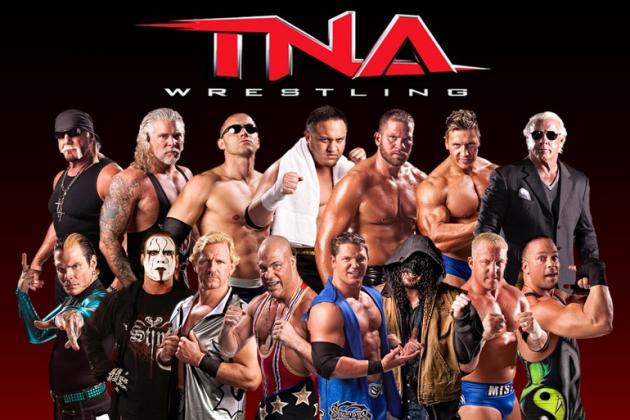 Photo Credit: Wallpapers-wrestling.blogspot.com
If Mark Henry makes a successful return from his latest injury, there's not much stopping him from leaving the WWE.
He's put nearly his whole professional career into one company. However, at this point, there's not much to stop him from going elsewhere.
It's not like he's being used in his current situation anyway.