It was supposed to be a gimme. When Tiger Woods valiantly captured his 14th major championship at the 2008 U.S. Open at Torrey Pines, his quest to pass Jack Nicklaus' total of 18 majors seemed more inevitable than a 3-foot putt. And Tiger Woods didn't miss gimmes.
But much has changed since Woods hoisted the U.S. Open Trophy that summer. Namely, everything.
After missing the second half of 2008 while recovering from knee surgery, Woods returned to the scene in 2009, winning six times. All of his goals appeared well within reach. But then came that infamous November night when everything came toppling down.
We may never know exactly what happened that night, but we're all familiar with the fallout. The late-night car accident, the divorce, and of course, the cocktail waitresses, were all thrust into the limelight. His life open to public scrutiny, Woods not only lost favor with fans and sponsors, but struggled on the golf course as well.
Accustomed to winning several tournaments and a major championship seemingly every season, Woods failed to reach the winner's circle for over two years. He changed his golf swing, his coach and his caddie, but couldn't change his results.
That was until several months ago, when Woods won the Chevron World Challenge, which he followed up with a masterful performance at the Arnold Palmer Invitational in March. But the occasional win doesn't quench his thirst for victory. And it won't result in him passing Nicklaus, either.
Woods' career is currently at a crossroads which could lead to mediocrity just as easily as it could lead to a return to greatness. Even he has to admit that surpassing 18 majors isn't the formality it seemed four years ago.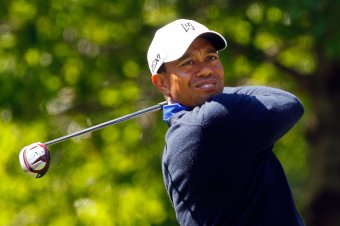 Streeter Lecka/Getty Images
But Woods does have time on his side. At 36 years old, he has 14 major victories, the same number Nicklaus had when he was 36. And Woods is positioned to compete well into his 50s, giving him ample time to pass the Golden Bear.
Even if it is assumed that Woods is halfway through his career, that still leaves him a 16-year window to win five majors. Woods turned pro in 1996, when most people were watching Melrose Place and complaining about the price of gas nearing $1.50. Sixteen years is a long time, plenty of time.
And while it is unlikely that the second half of his career will measure up to the first, Woods hopes his new swing, a couple years in the making, will afford him more longevity.
Unable to wield the liberated and sometimes violent move from his younger years due to knee problems, Woods' new swing is designed around control and efficiency. Those are two things that have managed to elude him recently, but there is little reason to believe he won't find them in the future.
After all, we have seen this from Woods before. He has undergone multiple swing transformations throughout his career, and has reaped the rewards in the long run.
It takes years to make such significant changes feel natural. Until he has more time to develop comfort with his new swing, he will likely continue to fall back into old habits in pressure situations.
But the quest to reach 18 majors and beyond doesn't solely hinge on Woods.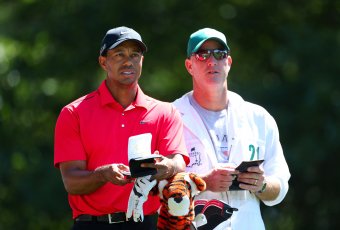 Andrew Redington/Getty Images
Critics have argued that during Woods' reign atop the world of golf, there was little parity, and he lacked any legitimate rivals.
That's a different debate altogether, but what isn't debatable is the fact that there is much more parity today than there was 10 years ago.
Young players like Rory McIlroy, Dustin Johnson, and Rickie Fowler appear poised to usurp the crown Woods has worn for years. And then there's Jason Dufner, who would have tallied three victories in a month if not for a Sunday meltdown at the Crowne Plaza Invitational.
Picking Tiger over the field just isn't a practical decision anymore. The competition has grown stronger and deeper the last few years, while Woods has struggled to pick up the pieces of his life and golf game.
Like the golfing landscape, Woods has changed drastically since his last major victory. However, one thing we can be sure hasn't changed is his ultimate goal: winning.
So with the U.S. Open returning to California's Olympic Club this June, Woods will revisit the state in which he celebrated his last major triumph. But the Olympic Club is hundreds of miles from Torrey Pines, as is Woods from the man we saw lift the U.S. Open Trophy in 2008.
And while the former gimme facing him has certainly grown in length, Nicklaus' major championship record is still within sight for Woods. He may just need to squint a little to see the hole.