WWE SmackDown! Speculation: Spoiler-Free Previews & Predictions
May 24, 2012

Excuse me while I hop on a soapbox for a moment: I hate spoilers.
Not just when it comes to sports entertainment, but in any situation in which a story is being told, I prefer not to know the outcome ahead of time.
When The Sixth Sense was released, everyone was talking about the "big twist" at the end. Three years later, when I finally watched it on DVD, I had managed to avoid hearing what the "big twist" was. I hate spoilers!
For those people who read the Smackdown results on Tuesday nights, this article won't be for you.
So let's get on with it, shall we? Going only off of what WWE.com is willing to divulge, there is a lot of speculation to be made. As anyone who watched Raw would have guessed, it appears as though Sheamus will be the executive vice-president of talent relations' target when he's fulfilling his role as general manager of Smackdown.
One can only assume that a challenger for the World Heavyweight Championship will be named, since Sheamus apparently pissed off John Laurinaitis by "accidentally" plowing through him. In my last article, I discussed several different options for his potential opponent at No Way Out. WWE.com doesn't give us any clue as to the challenger's identity.
Based on the three Code Breakers we saw on Monday, I'd put my money on Chris Jericho facing Randy Orton at No Way Out. A program between these two could be very solid. If CM Punk weren't feuding with Daniel Bryan, Orton/Jericho could be the most interesting feud in the WWE, both in the ring and out.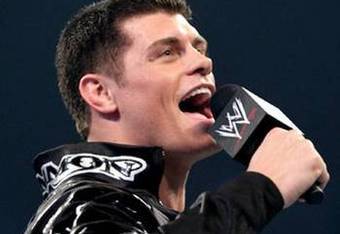 But what purpose does it ultimately serve? Regardless of the outcome, neither man gains much from the win; although, at the same time, neither is hurt much by a loss. I'd rather see these men helping younger guys get over until they are up for another title shot.
I assume Cody Rhodes will face Christian at No Way Out in a rematch for the Intercontinental Championship. I just hope that Orton/Jericho and Christian/Cody only go until NWO. After that, put Rhodes in a program with Orton as they both work towards the World Heavyweight Championship.
After Christian successfully defends against Cody, he can feud with a younger guy as well. Antonio Cesaro needs something to do other than make Teddy jealous. Drew McIntyre still needs someone to help push him to his potential. Jinder Mahal would benefit from a program with Christian, even if he takes the loss.
Given his endorsement of John Laurinaitis before his return to action, it would make sense that Johnny Ace names Alberto Del Rio as the No. 1 contender for the world heavyweight championship.
Could they let Ricardo Rodriguez make his in-ring debut with WWE and challenge Santino Marella for the US Title? The potential for ADR and his sidekick to leave No Way Out with both the World and US Titles could make an interesting build to the pay-per-view.
What about the tag team division? Since AW still hasn't commanded the rematch for Epico and Primo, could we see the Usos or Darren Young and Titus O'Neil try to claim a title shot? What about a triple-threat tag team match with those two teams and Hunico and Camacho, the winners being deemed the front-runners for the tag titles?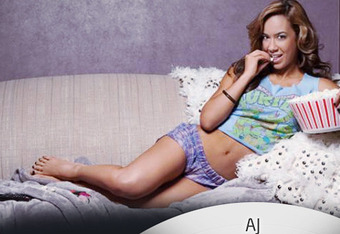 Daniel Bryan and AJ are still Smackdown superstars, so I would expect the Bryan/Punk feud to get some sort of attention. Will Bryan confront AJ about her apparent crush on his new nemesis?
On top of all of that, expect to see at least a couple of squash matches, courtesy of Ryback and Damien Sandow. That means we could see any combination of wrestlers that include Heath Slater, Ted DiBiase, Tyson Kidd, Yoshi Tatsu, Ezekiel Jackson or anyone else at the bottom of the barrel. If we have to watch Ryback again, I wouldn't mind him cutting down The Great Khali. That guy should be jobbing with the same frequency as Heath Slater.
As long as you don't include spoilers (see soapbox above), I'd really like to ask: What do you think? Will ADR be named the No. 1 contender? What other matches will be announced for No Way Out? Did I forget any significant Smackdown superstars? Do you think I'm way off-base?