Why Andre Villas-Boas Should Coach Liverpool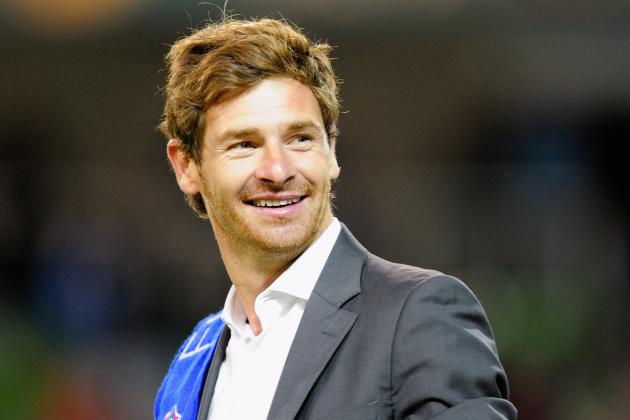 Jamie McDonald/Getty Images

Today's Telegraph reports via the Liverpool Echo that Andre Villas-Boas' hopes of taking over at Anfield are all but over.
After a week of consideration, the Fenway Sports Group (FSG) is apparently more intrigued by the prospect of Swansea's Brendan Rodgers and Wigan's Roberto Martinez.
The news that FSG is "pressing on with considering other options" is extremely disappointing. Simply put, Villas-Boas is the best man for the job and should be offered the vacancy at Liverpool.
Here's why…
Begin Slideshow

»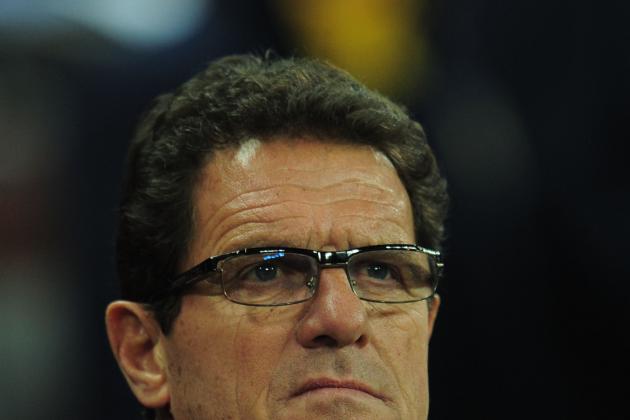 Shaun Botterill/Getty Images
Could Capello partner Van Gaal?
According to The Guardian, Louis Van Gaal appears set to take over as sporting director on Merseyside.
Once made official, the appointment will have the effect of narrowing the prospective management field significantly. Should the Dutchman take over you can all but rule out some of the more senior names on the wish list.
The Independent makes the argument that Fabio Capello, another rumored option, probably does not want to work under a man "five years his junior." They have a fair point.
A similar rule applies to Rafa Benitez, another potential choice. In the past, he sought full control over transfer activity. Working under Van Gaal is a major compromise in that case.
Further, this will be the fourth coach in the last two years. There is a clear need for stability. Liverpool is re-building, and it will not happen overnight.
Both factors point to the fact that a young coach is needed.
However, age by itself is not the only qualifier. Anfield needs a coach eyeing the long term. And while success is important now, someone looking at the post as a stepping stone is out of the question.
For this reason, I find Villas-Boas' recent statements that "he is looking for a project," one that is "solid and durable," highly encouraging.
We cannot be having this same conversation a year from now. With the Portuguese at the helm, I do not think we will have to.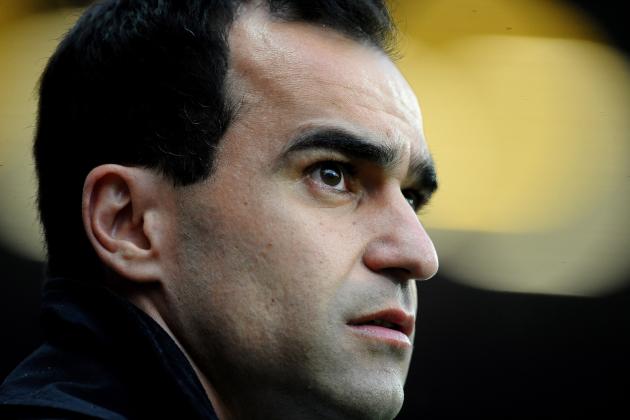 Laurence Griffiths/Getty Images
Martinez is seen by many as the favorite
Liverpool needs a coach with a proven track record of success at the highest levels. Roberto Martinez and Brendan Rodgers do not stack up with Villas-Boas in that regard.
Many overlook the fact that the Portuguese worked under Jose Mourinho at both Chelsea and Inter Milan before beginning his head coaching career.
After his tenure as advisor to the special one, it was his time to be head coach.
And following an impressive season at Academica he took over at FC Porto with devastating effect.
Porto posted a daunting 33-4-3 record under his stewardship. The team went unbeaten in the league on their way to a title. They then took home both the domestic cup and the Europa League to complete the treble.
More impressive was the way in which they did it.
Porto was lauded for their attractive attacking play. Within the manager's modified 4-3-3, Hulk and Radamel Falcao alone combined for 76 goals.
As James Goyder writes, "Liverpool would love it if a way could be found to utilize Luis Suarez alongside Carroll to the same sort of devastating effect."
Contrast that with the comparably meager accomplishment of avoiding relegation and it begins to make less sense that Roberto Martinez is seen by many as the front-runner.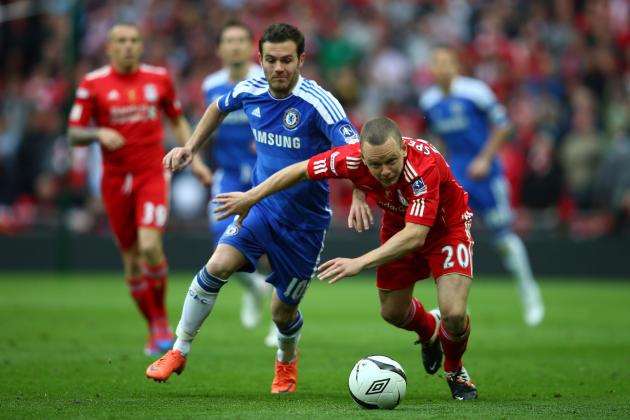 Clive Mason/Getty Images
Mata proved an excellent signing
Going into 2011, both Chelsea and Liverpool sought to add depth to their defense, wings and midfield respectively.
Liverpool purchased Jordan Henderson, Sebastian Coates and Stewart Downing, among others, to address the need.
For a similar figure Chelsea brought in Juan Mata, Gary Cahill and Raul Meireles.
You be the judge of how that turned out.
While with Porto, Villas-Boas managed to earn a net profit from his transfer activity. Further, not only can he identify talent, but perhaps more importantly he is able to secure signatures. As a prospective manager, he brings back the continental marketability not seen on Merseyside since Rafa Benitez.
Few in the Kop could forget Benitez signings such as Pepe Reina, Xabi Alonso and Fernando Torres.
In Villas-Boas you get a young, articulate, Iberian manager with a similar ability to identify and sign the top players from abroad.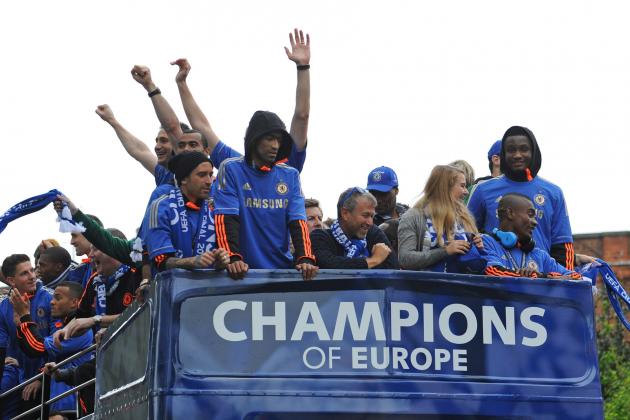 Steve Bardens/Getty Images
Chelsea fared better under Di Matteo
And so the question becomes: What happened at Chelsea?
Everyone knows the story here. After a disappointing seven months in charge, the Portuguese was sacked.
The club struggled to find form, he lost control of his players, and he ultimately lost the faith of his owner.
To make matters worse, his successor, Roberto Di Matteo, led the team to Champions League glory.
To which I respond with the following list: Claudio Ranieri, Jose Mourinho, Avram Grant, Luiz Felipe Scolari and Carlo Ancelotti.
Roman Abramovich has been a one-man hit squad when it comes to sacking the world's best once they arrive at Stamford Bridge.
There is nothing in the world which can prepare you to be coach at Chelsea. In terms of pressure and expectations, there is nothing like it. It is perhaps better classified as a political assignment than a sporting post.
Given the right mentorship from Van Gaal, and a rational set of goals from FSG, I see no reason to believe that history will repeat itself at Anfield.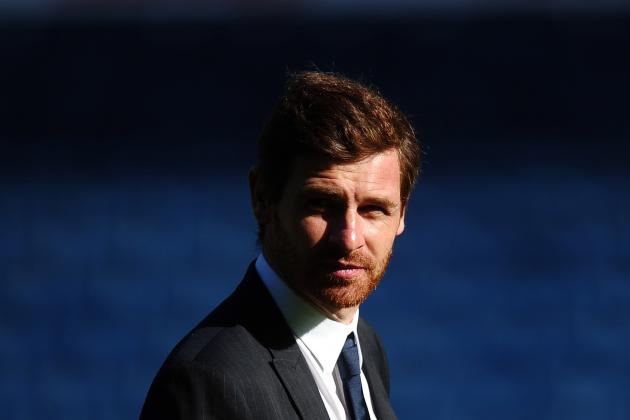 Laurence Griffiths/Getty Images

Lastly, there is the matter of relative value.
Roman Abramovich saw fit to pay £13.3 million just one year ago to acquire Villas-Boas' services. Today, he is available free of a similar buy-out clause.
With Rodgers and Martinez, FSG would be buying high on young managers who have merely proven the ability to avoid the drop.
With the Portuguese, you could buy low on one of the true wunderkinds in management.
Liverpool would be wise to take all this into consideration and offer Villas-Boas the vacant post. Both he and Anfield have tarnished reputations that, together, they can begin to repair.