Memorial Day Big Weekend Televised Sporting Events Preview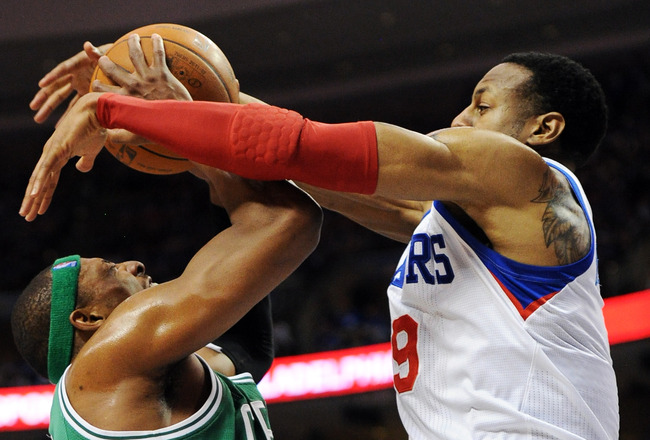 Drew Hallowell/Getty Images
Summer's just around the corner now, and this weekend, like every Memorial Day Weekend, presents quite the conundrum; enjoy outside, or watch an epic weekend worth of sports. Really, these next few days become a battle of going out on a boat vs. watching NBA basketball, of partying in the park vs. lounging on the sofa.
Without even mentioning baseball (obvious), we're packed with racing, fighting and playoff matchups that are can't-miss. So, what do to? Answer: Both. Get outside and enjoy yourself, but just make sure you pencil in some time in a sports bar or in front of a flat screen.
Indy 500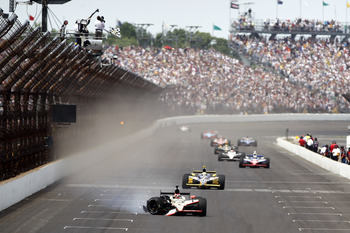 Todd Warshaw/Getty Images
When: Sunday, Noon (ET)
TV: ABC
Why You Should Watch: I'm a car-racing nut who happens to have been born just outside Indianapolis, so this is must-watch for me. But as for you? Let's be honest. Danica not being there is going to be a drawback for many, but there can still be excitement. Remember the finish last year? One of the most intense (and biggest chokes) in history.
Even if you're not a racing fan, it's definitely worth watching the last couple of laps.
Coca-Cola 600
Tyler Barrick/Getty Images
When: Sunday, 5:30 p.m. (ET)
TV: FOX
Why You Should Watch: More racing? Yup, you've got 1,100 miles of tire-squealing loudness, if you're into that type of thing. This race, the longest of the NASCAR calendar, is definitely one of the most sought-after victories for NASCAR Sprint Cup drivers. While the Daytona 500 and Brickyard 400 are an inarguable one-two punch, this one is run before their home crowds in North Carolina.
Not to be upstaged by Indy last year, this race also had a great finish when Dale Earnhardt Jr. nearly ended his forever-long losing streak before running out of gas. Is this the race where he finally shakes the stigma?
UFC 146: Junior Dos Santos vs. Frank Mir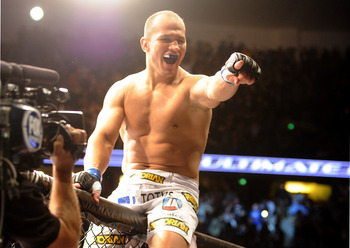 Jason Merritt/Getty Images
When: Saturday, 10 p.m. (ET)
TV: PPV
Why You Should Watch: It's hard to argue with an injection of MMA into your life, especially on a long weekend like this one. Between all the baseball, auto racing and NBA playoff games that are pretending to be brawls, why not break up the monotony with a heavyweight bout?
Stanley Cup Playoffs: Devils vs. Rangers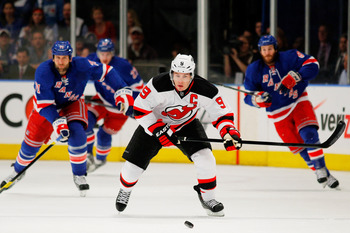 Bruce Bennett/Getty Images
When: Friday, 8 p.m. (ET)
TV: NBC Sports Network
Why You Should Watch: The ratings may not show it, but this series has been captivating, to say the least. While L.A. may be the feel-good story of the NHL postseason, this rumble of two NYC Metroplex teams has definitely polarized the Empire-Garden State rivalry and NHL fans. Why not start off a weekend of hot weather with some ice time?
NBA Playoffs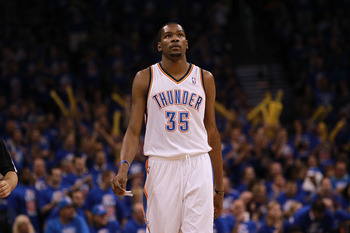 Ronald Martinez/Getty Images
When: All weekend
TV: TBA
Why You Should Watch: Because things are not just getting good; they're getting better and better. We've got a Game 7 on Saturday, a kick-start to the Spurs vs. Thunder series and a Pacers vs. Heat fight that's posing as a basketball game.
There's a reason that the French Open and MLB didn't make this list. Between budgeting some outside time and these basketball games, your weekend could be filled up right here.
Keep Reading