5 Players Charles Barkley Has Punked This Postseason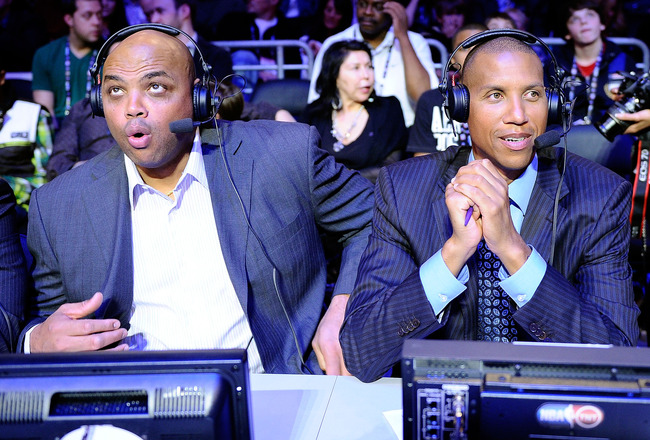 Kevork Djansezian/Getty Images
Their is no middle ground when discussing your feelings of Charles Barkley's analysis.
You either love him or you hate him. Most of the time it depends on which team you favor because Barkley's analysis can be highly subjective against particular teams. For example, Barkley spent a great deal of last year criticizing the Miami Heat and their newly formed "Big Three."
It was clear to see what Heat fans thought of Barkley when he was part of a pregame show outside of the American Airlines Arena. That's the kind of effect Barkley can have when he's given a microphone and an Emmy award-winning show. The more you watch Barkley, the more your love or hate for him grows.
Chances are the San Antonio women don't approve of his comments, either.
He's one of the most influential analysts in sports and we've compiled a group of five player that he has ridden on throughout this year's postseason.
From floppers to underachievers, no player is safe from the verbal tongue-lashing dished out by the former 1993 NBA MVP.
Keep Reading