Miami Heat vs. Indiana Pacers Game 6: Live Score, Analysis and Reaction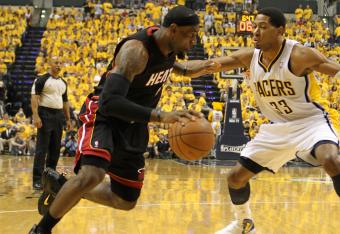 Tonight the Indiana Pacers will be trying to extend their season by one more game, and the Miami Heat will be looking to send them fishing in their own stadium.
Feel free to chime in with your comments and predictions below.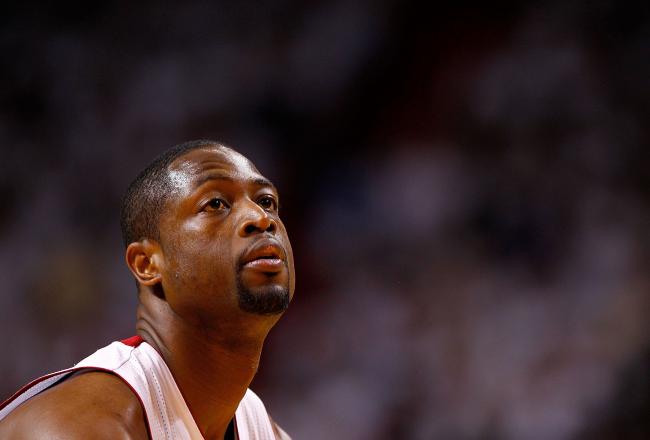 James hits another to give the Heat 12 point lead, their largest of the night. Wade and James just dominating everything right now.
Looks like it's going to be Miami and either Philadelphia or Boston.
Give credit to the Pacers, they played a great series and for a bit even made it seem like they pull of the monumental upset but both Wade and James ended up proving to be too much.
Wade had a huge game tonight, scoring 41 points, 10 rebounds and 3 assists. James added 28, 6 and 7.
Heck of a series by the Pacers but in the end they just didn't have the experience or talent to stay with James and Wade.
James hits back to back shots to extend the lead back to 10 with 1:37 left in the game. Fat lady is doing "Do re mi fa so la ti do" right now.
Here's one of Wade's more ridiculous shots of the night. How do you defend that? You don't.
Hibbert with a tip-in to cut it down to 97-91.
Pacers missed a three that would have cut it to five, instead they miss and then give Wade a chance for a three point play. The proverbial Fat Lady is doing vocal exercises right now. 97-86 Heat with 3:13 left.
Wade then scores his 36th point in 34 minutes. He clearly does not want this to go to seven games.
Pacers nearly botch a pass, then rush a bad shot attempt. Wade comes back and makes it 92-82.
Is it just me or does that cheerleader in the middle look a little like Leslie Nope?
Two i-phones walk into a bar, I forget the rest. Pretty funny stuff.
George hits a three to cut the lead to eight, 90-82. Six minutes left in the game. Pacers MUST make a move now or their season is over.
Battier hits on his first shot of the game with 7:15 left. Then Miller misses a three. Suddenly the world is upside down. 88-79 Heat.
Now Anthony who has had a great game, gets the dunk and a chance to convert a three point play on a Granger foul, his fifth.
He converts. Heat 86-78. Heat are very close to being in command of this game right now.
This possession has been a strange one. Ball keeps getting knocked out of bounds, Pacers keep getting it back. Then they finally turn it over for the 19th time.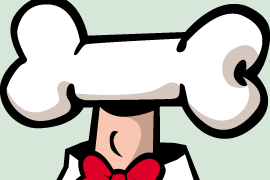 Jonathan Russell says, "The immaturity of the Pacers will probably cost them the game. What West did was completely bone-headed."
Man Roy Hibbert is so slowwwww....He's got the reaction of a 60 year old boxer!He didn't even try to contest Lebron James running layup?

— Stacey King (@Sky21King) May 25, 2012
West with a nice shot over Battier to cut the lead to six and has the chance for an "and-one" besides.
Makes it to cut the lead to 83-78.
Spoelstra calls timeout.
The turnovers in this game are 18 for Pacers and 7 for Heat. Hmmmmm.....
LeBron James another one of those physics defying shots. He says something to the Pacers bench afterwards. Vogel's mad he didn't get whistled for the T.
Probably didn't warrant it, but really it wasn't any less than the two technicals the Pacers were called for.
Granger hits a shot to cut the lead to eight to open the quarter. 79-71 Heat.
Right now LeBron has 18 points, six boards, and six dimes. Whether the Heat win or lose he's going to be smeared because Wade had a better game.
If the Heat lose it will just "prove" that he's a choker.
If the Heat win it will just "prove" that he needed Wade to "carry" him.
Everything that happened up til now will be irrelevant.
Here's LeBron's missed layup, a play he normally ruins the ball and the rim with.
You know you're in trouble when Joel Anthony is wheeling and dealing in the post.....

— Stacey King (@Sky21King) May 25, 2012
Collison turns it over and then Miller comes down and drains another 3 to give the Heat a 76-69 lead. Right now the Pacers are choking this game away. They're turning it over, committing dumb fouls, and getting called for technicals.
One thing I don't get is why Vogel isn't calling a timeout. They need to get their heads back into this.
Now Chalmers from deep at the buzzer to extend the Heat lead to 10 at the ed of the third.
Paul George hits a three to cut the Heat lead to one. Then David West gets called for a "T."
If the Pacers lose by one or two points, it's going to be because they made too many stupid mistakes. Mistakes are permissible. Stupid ones are not.
Something you don't hear very often. Commenter Brandon Gay says,
"This is some of the best reffing I've seen in a series all Playoffs. Not to many fouls called on either team and they're letting them play, not to mention the number of fouls on each team is about even. Good Job tonight refs"
Gio Valladares agrees, "Reffs are doing alright so far. They have to be consistent with the foul calls on drives though"
Two positive comments about officiating?!?! Weird.
Collison hits a three to tie it up. At least to this point this game is competitive 66-66. Who wins?
This article is
What is the duplicate article?
Why is this article offensive?
Where is this article plagiarized from?
Why is this article poorly edited?