Detroit Red Wings: Minor Leaguers Looking to Make the Team
Jim McIsaac/Getty Images

Now that the Detroit Red Wings' season is over, fans are eagerly waiting for the free-agent season to begin. Many fans are day dreaming about how Zach Parise, Ryan Suter and Alexander Semin would look wearing the winged wheel.
Three early-round exits have the fans of Detroit sitting a little uneasy and definitely much less patient than usual.
While the team has brought in free agents in the past—and likely will again this year—they do not build their core that way.
Over the past 20 years, this franchise has an unmatched record in drafting. Without the benefit of high draft picks, they have been able to consistently find late-round steals that have become big-time players for the team.
With that said, the team will certainly make a splash in the free-agency pool, but they will also look within their own organization to pull players up to the team.
Here are some players that are potential candidates to make next season's roster
Begin Slideshow

»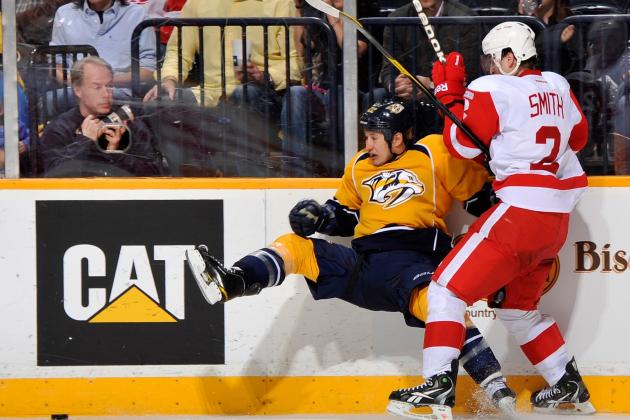 Frederick Breedon/Getty Images

While many other players on the list will have to wait until the rest of the roster shakes out, Smith will surely grab a roster spot.
He was a late-season call-up to help with the injury bug that hit the team. While he outplayed a couple of the regular defenders on the team, he was sent back to the minors once the injured players returned.
This season, he should make the full squad. Kyle Quincey is a restricted free agent and Jakub Kindl failed to improve as the team had hoped. Smith should jump past both of them into the lineup.
In 14 games with the Red Wings this season, he had one goal and six assists. His plus-3 was impressive considering that he is a rookie and he has had a reputation of being too offensively minded.
Paying more attention to defense has been a goal throughout his minor league career and it appears he has learned well.
Perhaps the biggest reason to put Smith on the team is to learn.
We will not know for another few weeks if Nick Lidstrom will return for another season, but the bet here is that he does. If so, then it would be wise to have Smith be able to spend a season learning from one of the best ever.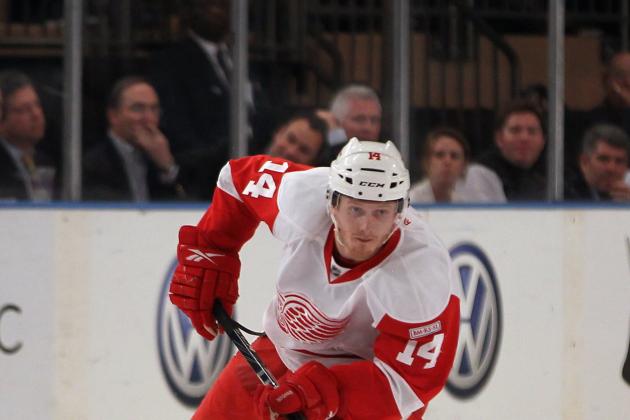 Bruce Bennett/Getty Images

Like Smith, Nyquist was able to play a few games for the Red Wings this season. In 18 games he had one goal and six assists.
He was able to show that he was ready to play at the NHL level. He bounced around lines a little, which did hinder him finding a comfort level, but he was still able to show his talent.
Depending on what moves the team makes in free agency, Nyquist should be able to battle for a spot on the team next season.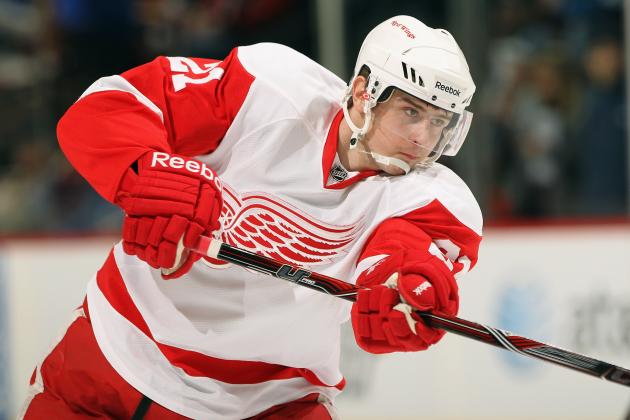 Doug Pensinger/Getty Images

If Jiri Hudler leaves during free agency, Tatar would be a natural replacement. He is a better version of Hudler. While small, he is very quick and stronger than people realize.
He is willing to play tough, yet has a very offensive-focused game. He led Grand Rapids in goals this season.
He does face long odds in making the team because he still has another waiver-free year left. Unless he comes into training camp and really blows people away, he will likely spend the bulk of the season in Grand Rapids.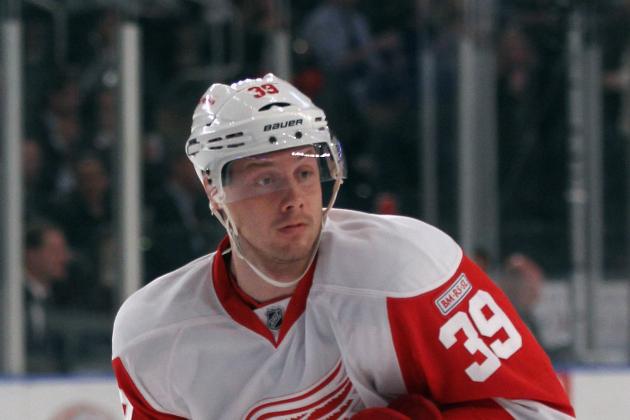 Bruce Bennett/Getty Images

While the team does have other good prospects in the minors, the team will likely not have that many open roster spots to fill.
Nick Lidstrom, Brad Stuart and Kyle Quincey are free agents on the defensive side, while Jiri Hudler, Darren Helm, Justin Abdelkader and Tomas Holmstrom are the only offensive openings.
The first player looking to fill whatever open spots are available will be Jan Mursak. He was set to have a bigger opportunity this season, but a broken ankle took away much of the season.
After Mursak and Smith, it does not appear many other minor leaguers will have a chance coming out of training camp.
Still, there are always injuries during the season and these players will be given a chance to show what they can do.