One Scapegoat for Every NBA Playoff Team in a Rut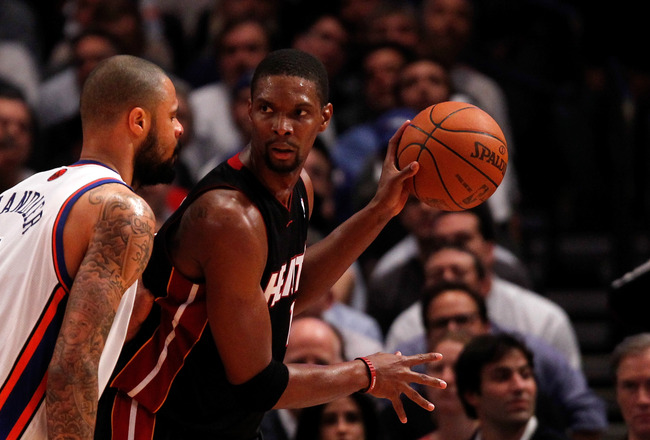 Jeff Zelevansky/Getty Images
The NBA playoffs are an ebb and flow. Teams can get hot and cold in a flash on just a few key plays made by certain players. Each 2012 NBA playoff team that has gotten into a rut has at least one scapegoat to blame.
Scapegoats are usually not completely to blame, but they are easy targets. They are doing or have done something that looks like it hurts their team in its effort to win. Sometimes it isn't a real thing, other times it is.
The Miami Heat, Philadelphia 76ers, Boston Celtics, Indiana Pacers and other teams all have people to blame for why they haven't played their best at certain times in these playoffs. Some of them might just surprise you.
Here's a scapegoat for each NBA playoff team that has found itself in a rut.
Chris Bosh's Abdominal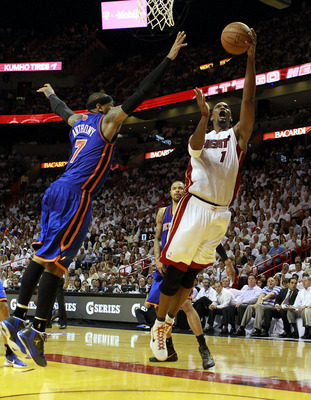 Marc Serota/Getty Images
Even though the Miami Heat appear to have snapped out of their recent funk by regaining control of their second-round series, their rut is still recent enough to declare a scapegoat.

I have to blame Chris Bosh, but really more specifically, his injured abdominal. It hurts when you lose a guy who averages 18 points and 7.9 rebounds, especially against a balanced team like the Indiana Pacers.
Bosh spreads the floor for Dwyane Wade and LeBron James to get to the hoop and is the Heat's lone reliable low post scorer.
This abdominal is to blame and should be punished. Trade it!
Wait...
Danny Granger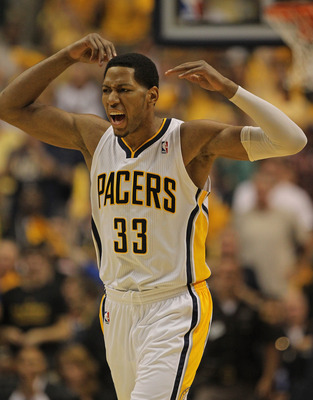 Jonathan Daniel/Getty Images
After looking as if they had control over this series up 2-1, the Indiana Pacers now look like they'll be just another bump on Miami's road to a title. In the most recent contests in this series, the Pacers have looked like toys that LeBron James and Dwyane Wade are merely playing with.

The man to blame is Danny Granger for a very simple reason. Have you seen what this man gets paid? Try $12,015,904 for the 2011-12 season alone.
For every game Granger has played in this season and postseason, the Pacers gave him over $166,000. Was his Game 5 in which he scored just 10 points and completely disappeared worth that?
For what Granger gets paid, he should be a superstar, or at least the undisputed leader on this team. He's tried to be that guy by being physical, but the Pacers are paying for more than that. Granger hasn't delivered.
Doc Rivers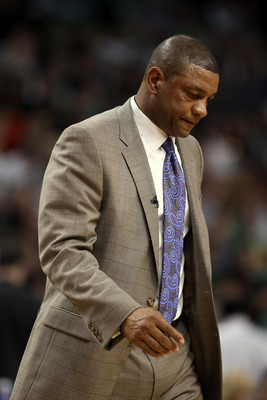 Elsa/Getty Images
Doc Rivers is a great coach, but he needs to tell his players how old they really are.
It is debatable as to whether the Boston Celtics have really hit a rut, losing five playoff games so far in the first two rounds. This team always loses games in the playoffs that many feel it shouldn't. It even did that during its championship run in 2008.
Rivers is to blame because he needs to tell this squad that it really only has a certain number of games left in the old legs of its stars. The Celtics cannot afford to waste those by losing to inferior teams like Philadelphia and Atlanta.
David Stern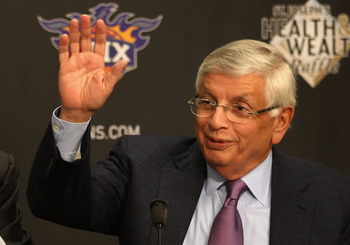 Christian Petersen/Getty Images
The Los Angeles Lakers may be out of the playoffs already, but they are always interesting to talk about. Plus, they have one of the most intriguing scapegoats of all. You already know where I'm going with this.
David Stern vetoed a perfectly legitimate trade that would have sent Chris Paul to the Lakers just because owners like the Cleveland Cavaliers' Dan Gilbert whined and cried to him like spoiled toddlers complaining about an older sibling getting presents on their birthday.
Had Stern not vetoed the trade, would the Lakers still be in the playoffs? I have no idea, and no one ever will. But it doesn't matter, because you can blame Stern anyway.
Elton Brand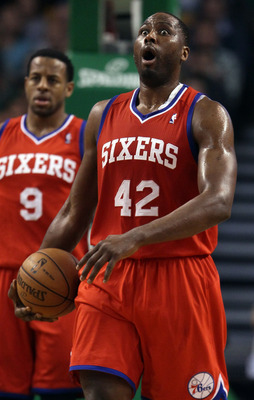 Elsa/Getty Images
Meet the sequel to the Danny Granger story that was started a few slides ago.
Check out this list: Kevin Durant, Chris Paul, Deron Williams, LeBron James, Dwyane Wade, Chris Bosh and Paul Pierce. What do those players have in common?
Yes, they are great players, but that's not what is being referred to. Could you believe that each of those players made less money in his profession this season than Elton Brand did? Too bad, because it is true.
Brand is averaging 7.6 points and 4.3 rebounds per game in the playoffs. When you make $17 million in a season and you have such a small impact in a big playoff series, you should be required to pay back 90 percent of the money.
Brand is another player who is paid to be a superstar and is nothing but a bum. You can try to sell me the fact that it is because of injury or that Brand is a "leader", but I'm not spending my hard-earned NBA fandom money on either.
The 76ers will probably be bounced out of the playoffs by Boston while Brand sucks up cap space and does little on the court. He may be the perfect scapegoat.
Keep Reading