"The 3,000 Hit Club" Explores the Journeys of Baseball's Greatest Hitters
May 29, 2012

In a newly updated edition of The 3,000 Hit Club, authors Fred McMane and Stuart Shea retell the stories of all 28 players who comprise "the most exclusive club in Major League Baseball."
Each of the book's chapters is dedicated to one of these legends, the majority of whom are already enshrined in the National Baseball Hall of Fame in Cooperstown, New York. Numerous batting titles, All-Star appearances and Most Valuable Player awards justify their belonging.
McMane and Shea intertwine their outstanding statistics with testimonies from former teammates and relatives. The authors revisit notable moments from the stars' playing days, in every case explaining the circumstances that surrounded their 3,000th hit.
Though the members of this club had comparable talent, lengthy careers and desires to win, the authors also emphasize their differences.
Ty Cobb was "irascible, mean-spirited and an avowed racist." Meanwhile, Lou Brock was his antithesis, an African-American known to be "amiable, caring, thoughtful, polite, and tolerant." Roberto Clemente and Cal Ripken Jr. were solely interested in baseball-related activities, but Wade Boggs, Eddie Collins, Tony Gwynn and Dave Winfield grew up excelling on multiple athletic teams. Only 10 of the 28 men recorded all of their hits with the same professional organization.
They hailed from across the United States from cities like Westfield, Alabama, El Segundo, California, and St. Paul, Minnesota. Clemente was born outside the country in Carolina, Puerto Rico.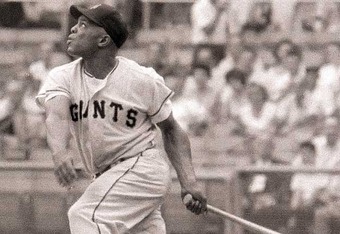 Many faced daunting obstacles to establish themselves in the big leagues. These talented individuals succeeded despite being undersized, unloved, nearsighted, injury-prone and defensively deficient.
The players are arranged by their pre-2012 career hit totals. Pete Rose, for example, leads off with his record of 4,256, while Clemente—who finished with exactly 3,000—is the last hitter featured in the 224-page publication.
Prior to The 3,000 Hit Club, Fred McMane authored more than a dozen other sports books and contributed to national and international publications, including Sports Illustrated. Stuart Shea co-wrote Wrigley Field: The Unauthorized Biography. He also created Bardball, a website that "wants to resurrect the connection between baseball and poetry."
Their joint venture is very readable...so long as you don't stumble over all the years and percentages.
Hitters are introduced with an on-field achievement, followed by their MLB numbers, birth/childhood, career progression, elusive 3,000th hit and Hall of Fame eligibility/induction. This formula gets repetitive. Also, I was disappointed to find that the chapters on Craig Biggio, Rickey Henderson and Derek Jeter were lacking some substance.
However, this book is an accumulation of fascinating, well-researched information guaranteed to entertain any reader.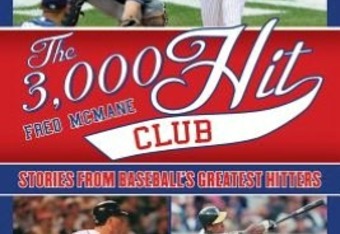 Paul Waner—a notorious drinker—fell into a lengthy slump when attempting to give up hard liquor. Cleveland's team changed its nickname to the "Naps" after signing Napoleon Lajoie. Tony Gwynn would record every one of his at-bats on videotape for review at a later date. And I won't even touch upon the juiciest discoveries.
The take-away is clear—those who achieved this milestone are unconditionally and eternally revered in the baseball community (at least for their playing ability).
Familiarity with the sport and its rules is recommended for potential readers.
The 3,000 Hit Club, published by Sports Publishing, can be purchased in print for $14.95. A kindle edition and digital version are also available at lower prices.