50 Most Over-Hyped Soccer Players in History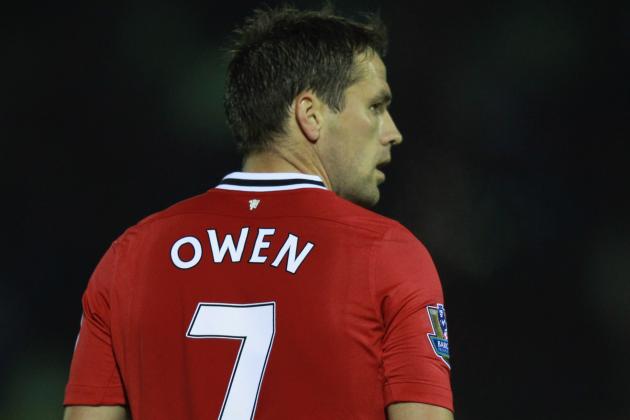 Ian Walton/Getty Images

Practically all footballers are over-hyped, but on occasion, some really stand out as excelling in the self-belief area.
Sometimes it isn't the footballers themselves that claim their on-field genius, but they have been known to let it go to their heads.
The supporters, coaches, owners and managers sell the players legacy as part of the footballing business, so occasionally it becomes difficult to separate the shades of grey.
Begin Slideshow

»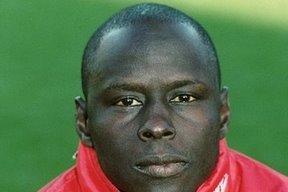 Ali Dia is a legend.
After getting a friend to call then Southampton manager Graeme Souness to give him a trial, Dia claimed to be the cousin of Liberian international George Weah.
Dia played 53 minutes before being substituted.
It's still brilliant.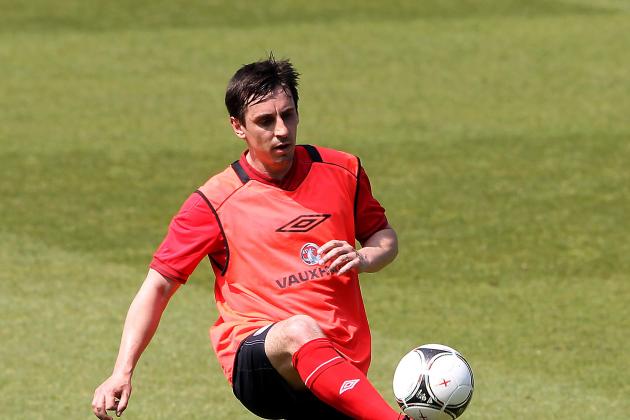 Scott Heavey/Getty Images

Gary Neville had no pace, no great ability on the ball, no attacking prowess and was generally carried by his Manchester United and England team mates.
He occasionally put in a good cross.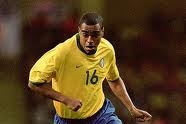 After Denilson had notched 61 caps for his country, Brazil manager Carlos Alberto Parreira realised he actually wasn't that good.
He was ditched and never played international football again.
He is a FIFA World Cup winner though.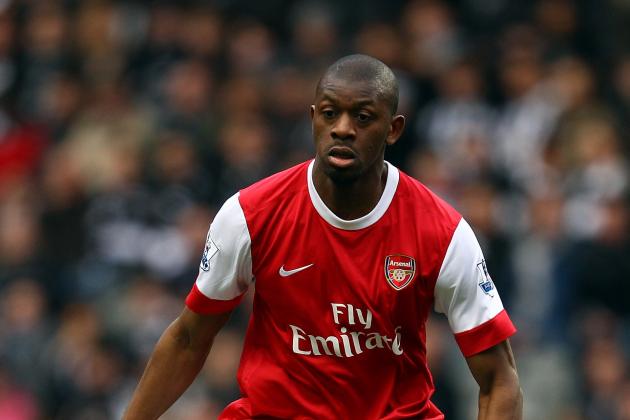 Richard Heathcote/Getty Images

Hailed as the next Patrick Vieira by Arsene Wenger, Abou Diaby has spent more time on the physio table than on the pitch.
When fit, his contributions have hardly been outstanding.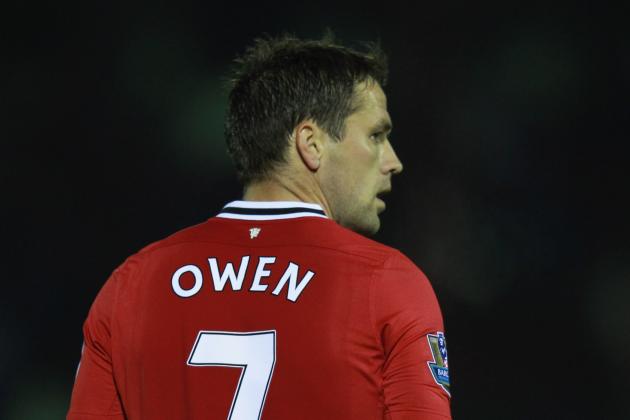 Ian Walton/Getty Images

Michael Owen won the Ballon d'Or in 2001, but I'm not sure why.
Owen—in his WHOLE career—has never scored more than 19 league goals in a season.
Makes you wonder what all the fuss was about really, doesn't it?!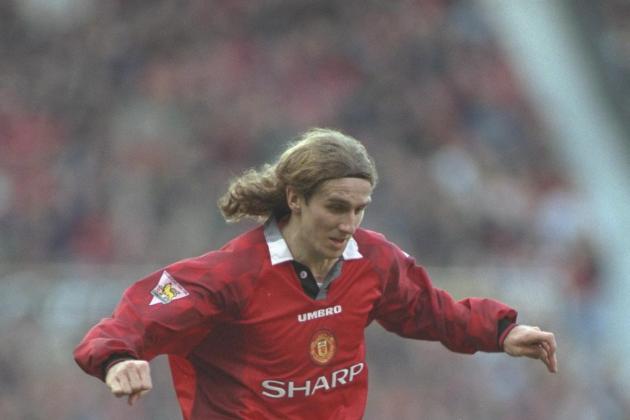 Phil Cole/Getty Images

Karel Poborsky scored a great lob goal for the Czech Republic in Euro 1996 and was snapped up by Alex Ferguson at Manchester United.
That's about it, really. He never did anything exceptional but had good technical ability.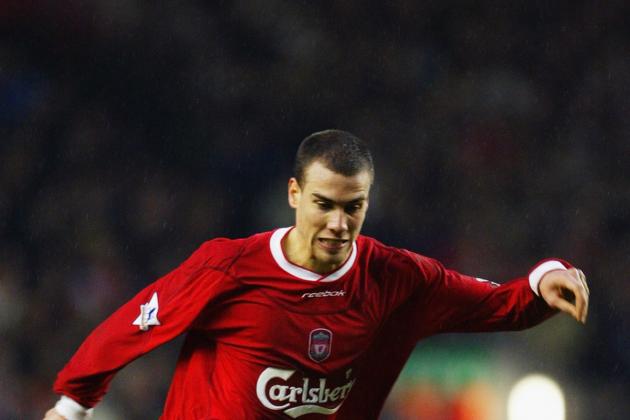 Gary M. Prior/Getty Images

When Bruno Cheyrou signed for Liverpool in 2002, there was a strong rumour going around that Gerard Houllier had referred to him as the next Zidane.
I can only assume he wasn't referring to Zinedine Zidane, because that would have been hilarious.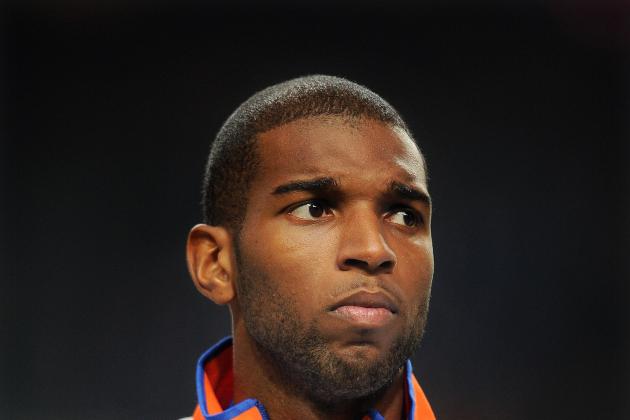 Jasper Juinen/Getty Images

A rocket shot, rapid pace, even skillful on occasion.
Why was Ryan Babel so rubbish when he donned a Liverpool shirt?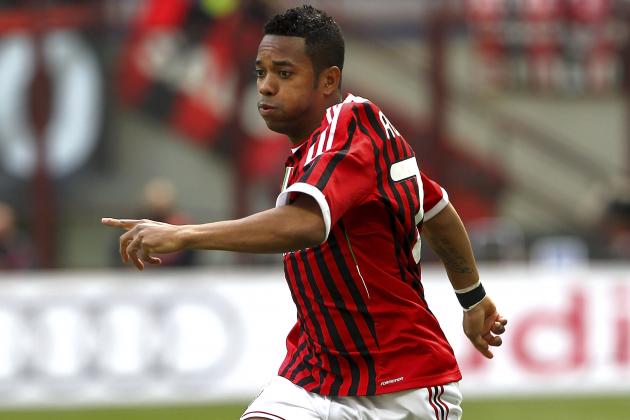 Marco Luzzani/Getty Images

Robinho...well he just never scores, does he?
Hardly the most prolific forward of his generation, Robinho's personal league best in Europe so far is 14 strikes in 31 league games for Manchester City...four seasons ago.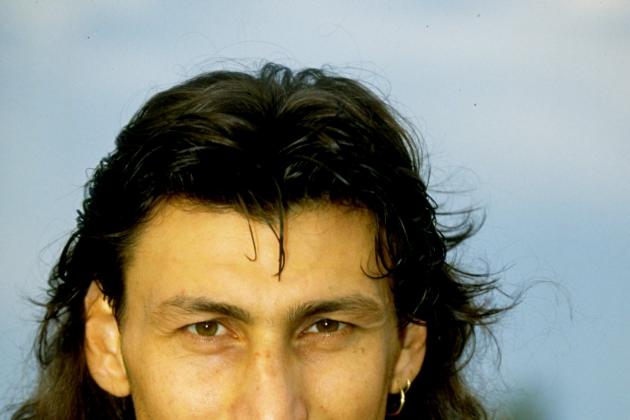 Ben Radford/Getty Images

Andrea Silenzi was the first Italian to play in the Premier League when he signed for Nottingham Forest in 1995.
After leaving Forest in 1997, Silenzi scored a total of nine goals over the next four years.
Frightening statistics.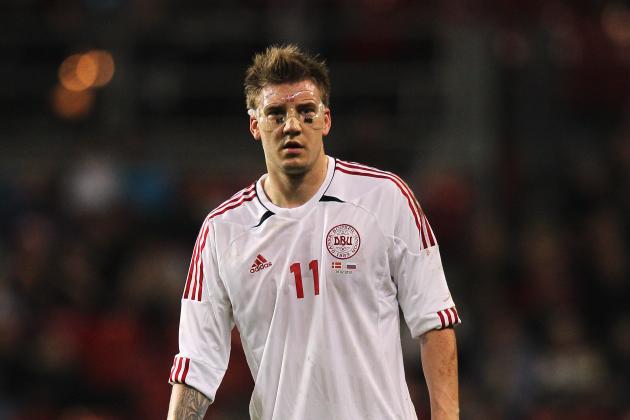 Dean Mouhtaropoulos/Getty Images

Nicklas Bendtner once suggested that he had what it took to become one of the best strikers on the planet.
The planet is still waiting for evidence of such a claim. After all, he was outscored by Steve Morison of Norwich City in the league this season.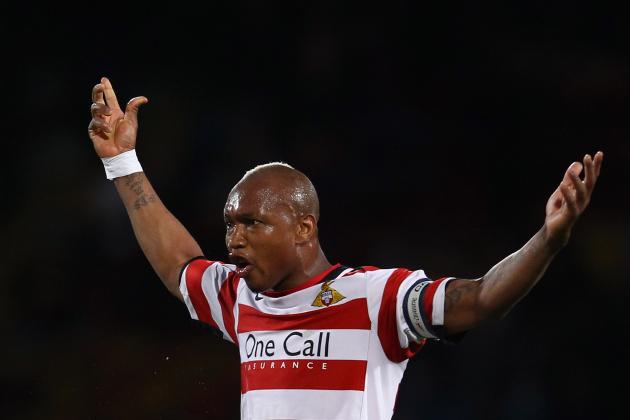 Julian Finney/Getty Images

Another former Liverpool player, another rumour with no apparent foundations.
This time Gerard Houllier was rumoured to proclaim that Diouf would get on the Brazil squad if he was Brazilian.
Standards in South America must be slipping.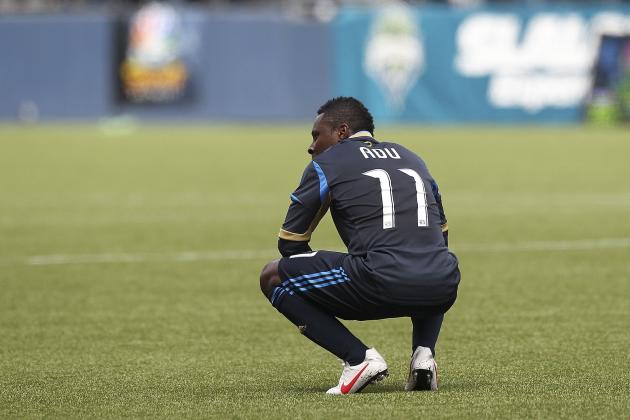 Otto Greule Jr/Getty Images

Don't feel embarrassed if you haven't heard of him.
Freddy Adu was America's great hope for the future, only he wasn't very good.
In fact Adu was so poor that D.C United, Real Salt Lake, Benfica, AS Monaco, Belenenses, Aris, and Caykur Rizespor didn't want him.
I haven't even heard of half of those clubs.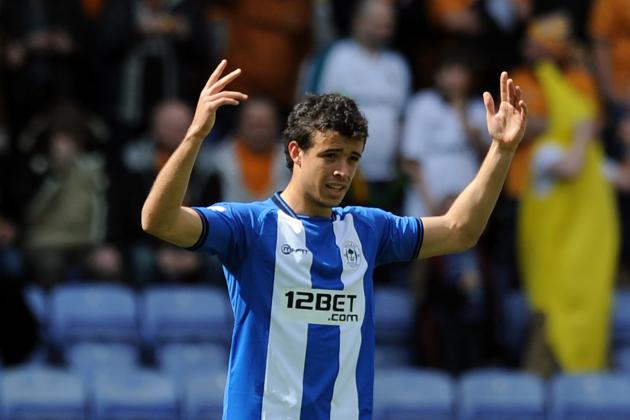 Chris Brunskill/Getty Images

Franco Di Santo currently enjoys a league strike rate of about one goal every seven games.
Hardly rip-roaring stuff from the Argentine U20 international.
He has eight goals in 57 league games for Wigan.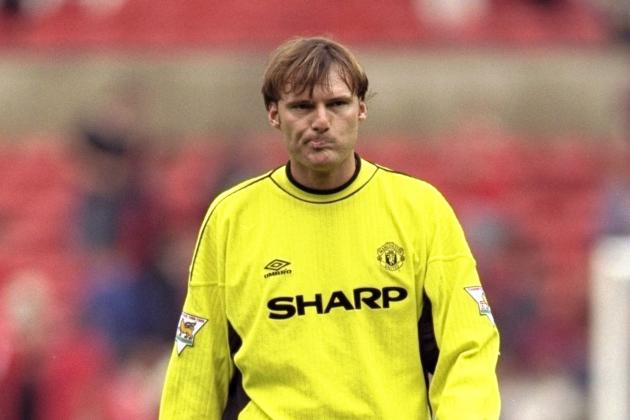 Alex Livesey/Getty Images

Manchester United paid £4.5 million for him before realising after four games that he was useless.
They promptly sold him for £2.5 million.
You can't be expected to save shots when you're wearing pyjamas anyway.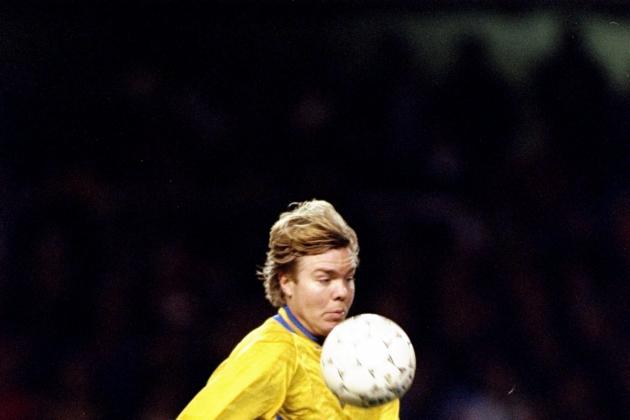 Chris Cole/Getty Images

Tomas Brolin was billed as big stuff following his goal against England in Euro 1992.
After a stint at Leeds United, Brolin never settled at another club and announced his retirement from football at age 29.
No injuries, no issues, just an over-hyped Swede.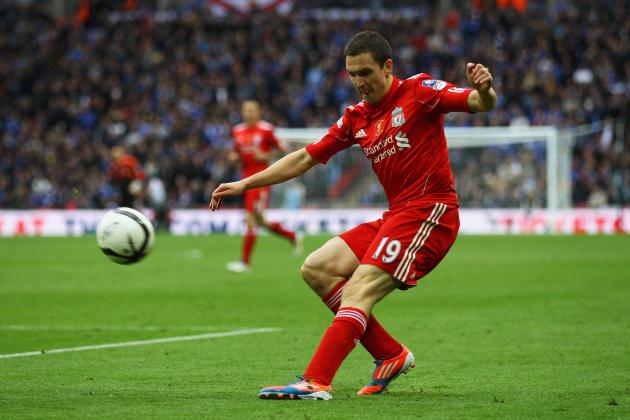 Clive Brunskill/Getty Images

Stewart Downing's move from Aston Villa to Liverpool for £20 million brought zero league goals this season and one assist.
That assist was in ensuring Kenny Dalglish got the sack for paying way over the odds for an average player.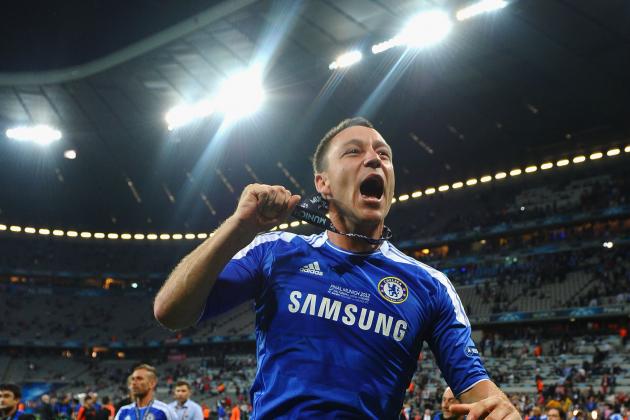 Laurence Griffiths/Getty Images

What has John Terry done in a game that has made you stop and say wow—in a good way, that is?
Terry has been living off no pace and flashy white boots for quite a while now. Rio Ferdinand should have gone to Euro 2012 in his place.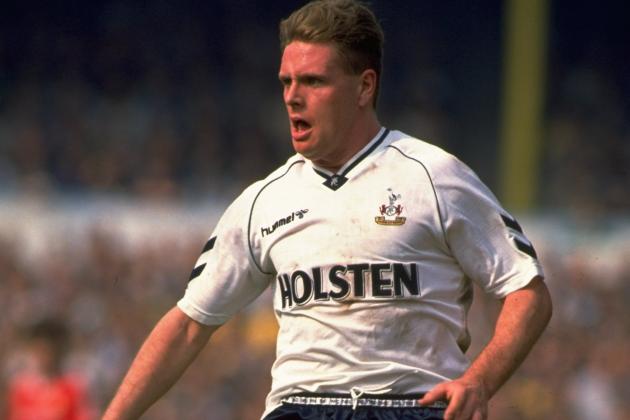 David Cannon/Getty Images

I love Paul Gascoigne as a footballer as much as any English person does, but what did he ever win in his career?
As issue riddled as his life has been, Gascoigne is often remembered for what might have been, rather than what he actually did.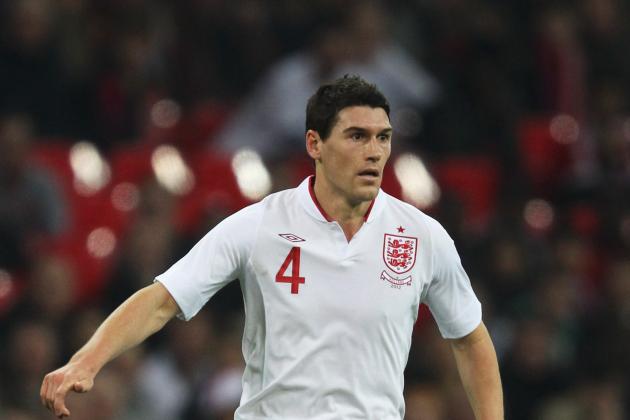 Clive Rose/Getty Images

Devoid of pace and capable of turns slower than an ocean liner. That's Gareth Barry.
Can anyone honestly say that he would be missed from the Manchester City or England team?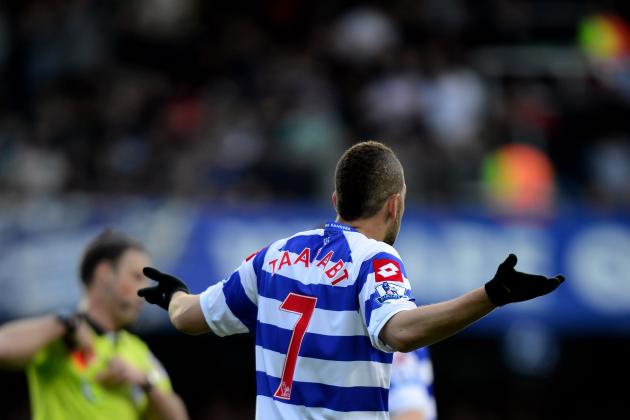 Shaun Botterill/Getty Images

Adel Taarabt was superb in the Championship last season, so much so that clubs galore were expected to be beating down the door at Loftus Road to sign him.
A season later and Taarabt is scraping into the first team at Queens Park Rangers on an occasional basis and showing everyone who bothers to watch that he is actually not that good.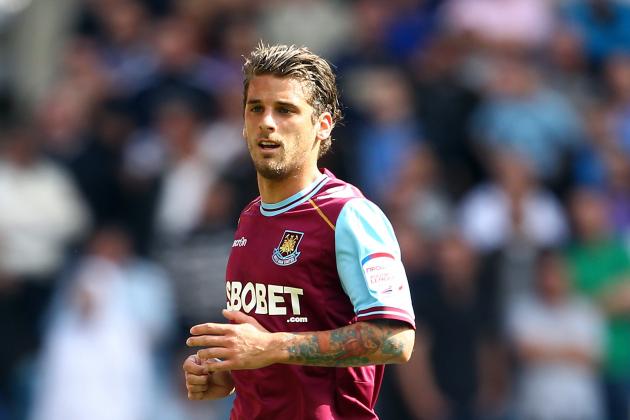 Julian Finney/Getty Images

David Bentley once refused to play for the England U21 because of fatigue, but it was widely considered to be because he considered himself good enough for the England first team.
He now plays for neither and is seemingly surplus to requirements at Tottenham Hotspur.
Jeff J Mitchell/Getty Images

Chelsea's £30.8 million outlay for Ukrainian Andriy Shevchenko proved to be a bad bit of business by the London club as the striker scored a measly nine league goals in almost 50 appearances before fleeing back to Ukraine.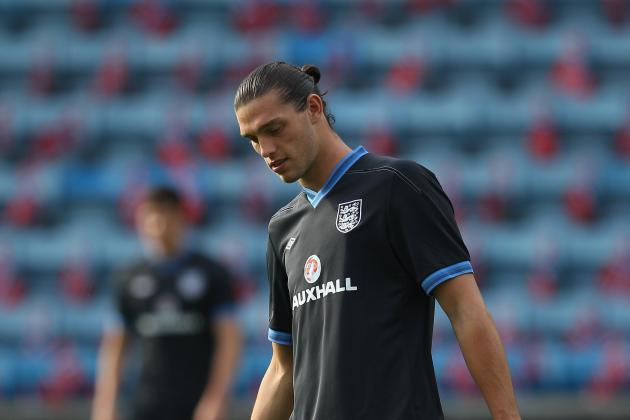 Alex Livesey/Getty Images

He may yet come good for Liverpool and prove the doubters wrong, but at £35 million, Andy Carroll is seriously over-valued and over-hyped.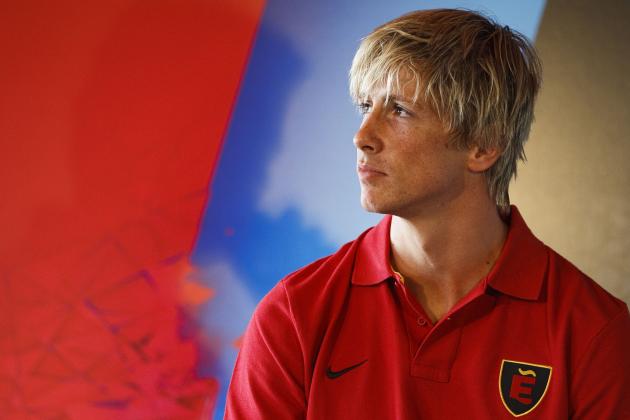 Angel Martinez/Getty Images

If Andy Carroll is over-hyped at £35 million, then Fernando Torres most certainly is at £50 million.
The Spanish striker is a shadow of his former Liverpool self.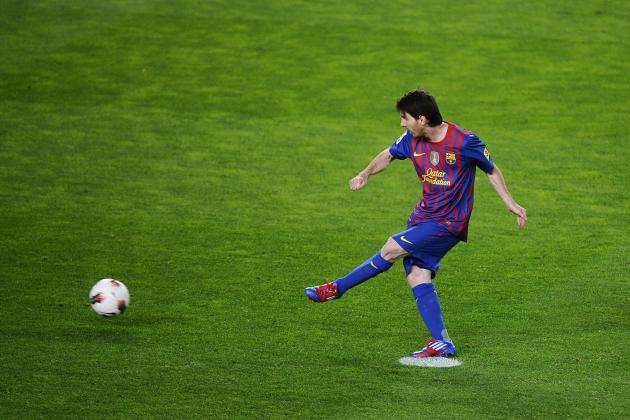 David Ramos/Getty Images

When Lionel Messi is mentioned, it's usually because he has broken some kind of Barcelona goal-scoring record or notched a ridiculously good goal in a Champions League match.
Lionel Messi of Argentina needs to catch up with Lionel Messi of Barcelona.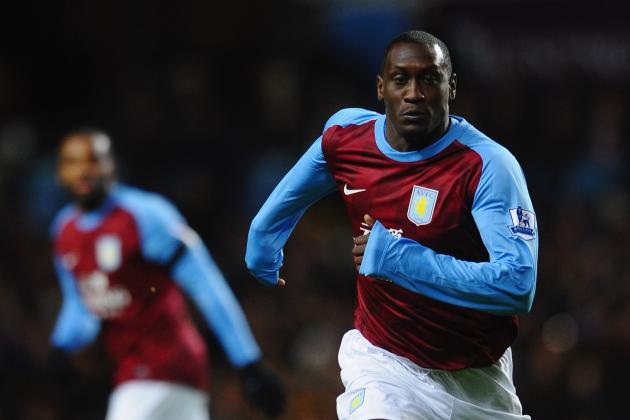 Laurence Griffiths/Getty Images

Strong, powerfully built, quick, a natural goa...oh wait. Emile Heskey couldn't hit a barn door of his life depended on it.
Heskey was once an England regular but only because Michael Owen said he wanted him to be his partner. Oh how times have changed.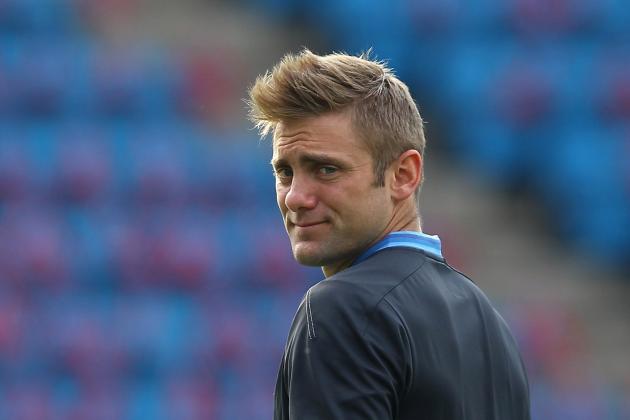 Alex Livesey/Getty Images

I am of the firm belief that Robert Green only makes the England squad due to a distinct lack of other able-bodied English goalkeepers.
His performance against USA in World Cup 2010 speaks volumes.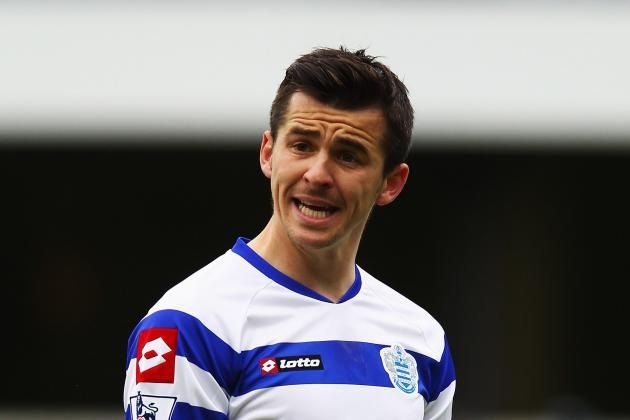 Julian Finney/Getty Images

Joey Barton thinks he's good enough for England; England thinks he's not good enough for the sport.
Perhaps boxing would be more desirable to the Queens Park Rangers midfielder.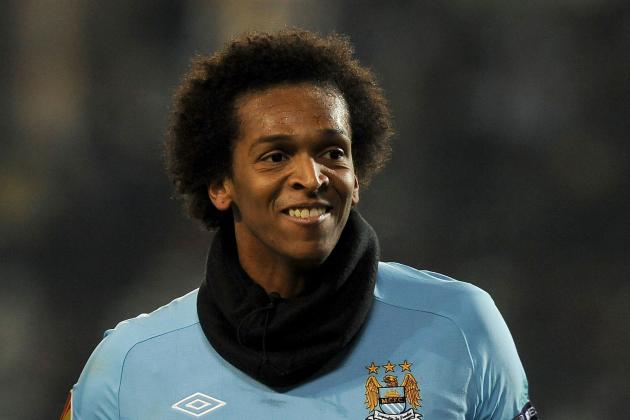 Massimo Cebrelli/Getty Images

Somehow former Manchester City striker Jo has got three caps for Brazil—although he may have stolen them.
An absolute flop who limped back to South America to revive his career. Never a good thing when you're only 25.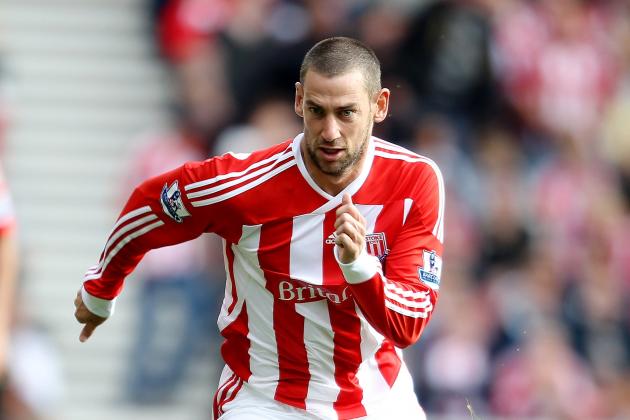 Scott Heavey/Getty Images

Premier League footballer or retired shot putt champion?
Delap's only noteworthy talent is throwing a ball a huge distance.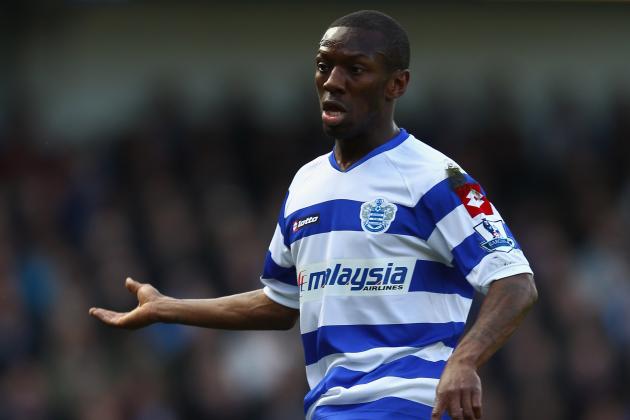 Julian Finney/Getty Images

Everywhere he goes, he plays a bit and then sits on the bench before signing for someone new.
Is he living off the name of his father too much?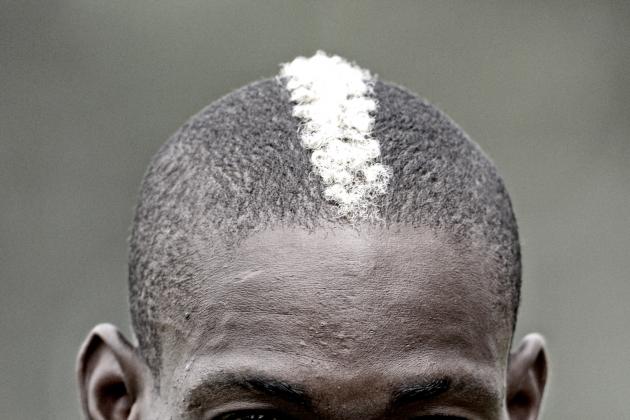 Claudio Villa/Getty Images

I thought Jose Mourinho once called this guy the future of Italian football, but a quick Google search reveals no such luck.
Either way, Balotelli is yet to do anything special...anywhere.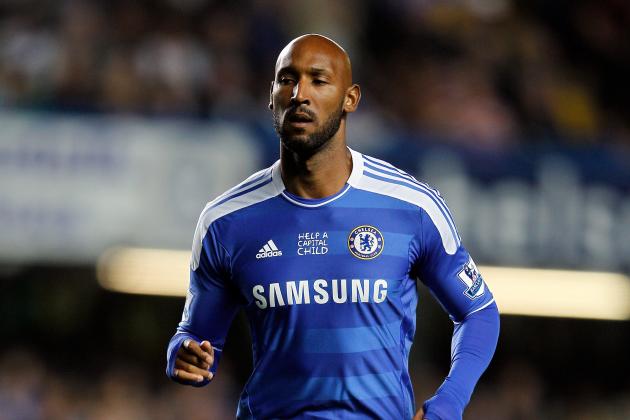 Paul Gilham/Getty Images

Former French international striker Nicholas Anelka has never scored more than 19 league goals in a season, and he was rarely one for assists.
Perhaps he's due a Ballon d'Or...Michael Owen style.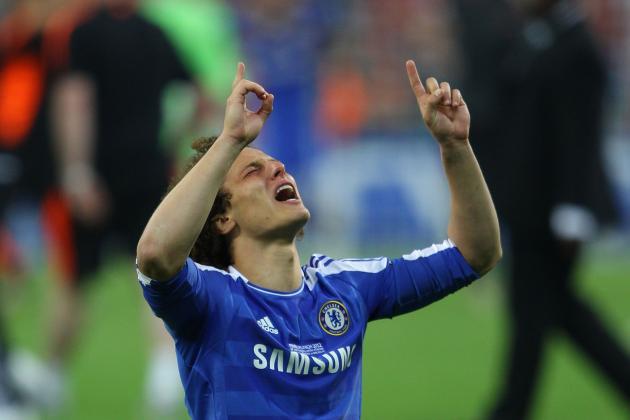 Alex Livesey/Getty Images

Chelsea signed David Luiz as a defender, but he doesn't bother doing much of that.
The Brazilian would much rather stroll around doing whatever he pleases.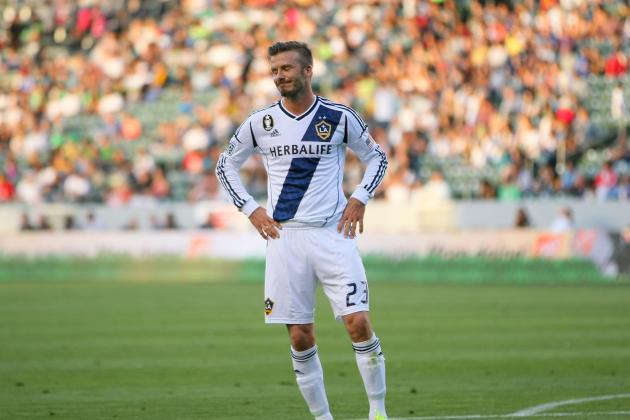 Victor Decolongon/Getty Images

I am a huge fan of brand Beckham, but the footballer is well past his footballing sell-by-date.
His reputation and dead ball ability allow him to keep playing regularly without much pressure.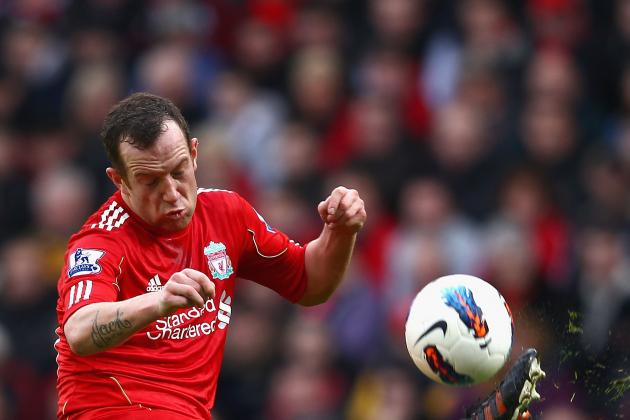 Clive Mason/Getty Images

A few seasons ago, Charlie Adam couldn't get a look in for Glasgow Rangers, but a move to Blackpool F.C. reignited his career to the point that everyone thought he was a technical genius, capable of deadly accurate dead balls.
Kenny Dalglish pursued him for quite a while before signing him for Liverpool.
Turns out he's a bit rubbish.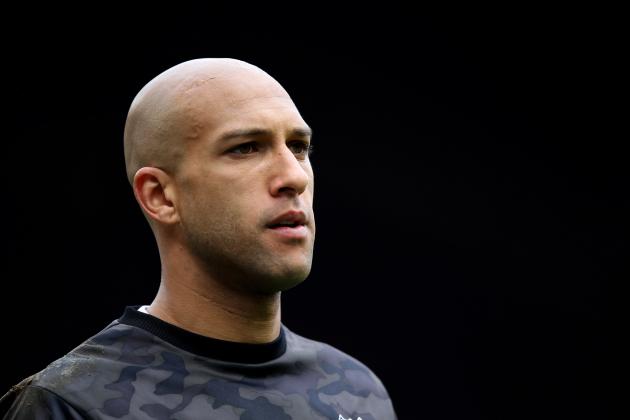 Alex Livesey/Getty Images

Sorry America, but you're responsible for this.
Since the USA has embraced football—the real and original football, that is—pundits have clamoured to rain compliments on as many American players as possible.
Tim Howard is good, but he's not world class.
Dmitry Korotayev/Getty Images

If you're the highest paid player on the planet, shouldn't you be the best player on the planet?
Just asking.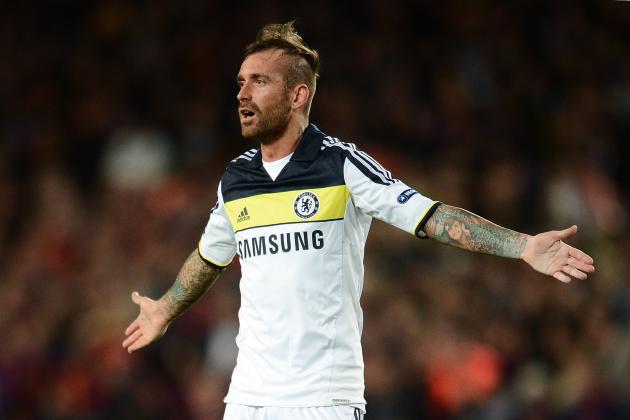 Jasper Juinen/Getty Images

Want to know why Liverpool let Raul Meireles move to Chelsea? Because he has terrible hair and is the least scariest-looking tattooed player you'll ever see.
And he's not that good.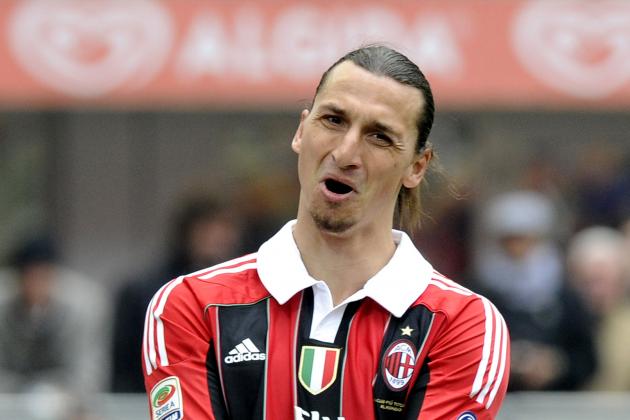 Claudio Villa/Getty Images

Zlatan's got talent, but he's also a pain in the ar...neck.
Great entertainment value but hardly worth all the fuss and drama half the time. Just ask his former Barcelona teammates.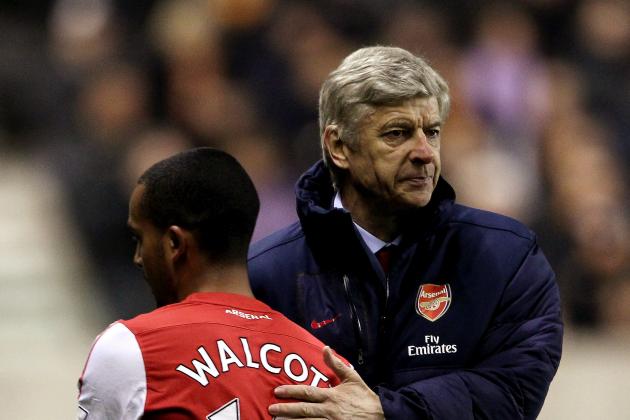 Scott Heavey/Getty Images

Simply put, Theo Walcott would not be a Premier League footballer if he did not have the pace of a rampaging cheetah.
His final ball leaves a lot to be desired.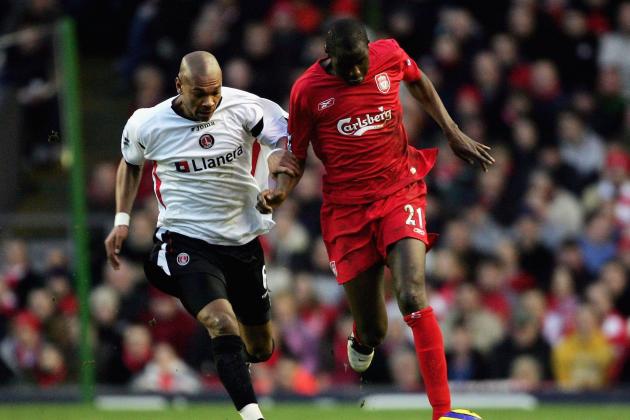 Alex Livesey/Getty Images

If you want proof as to why you should never judge a player on the amount of trophies and medals he's won, look no further than Djimi Traore.
The dude has a Champions League medal. Not sure how that happened.
David Ramos/Getty Images

Victor Valdes—possibly the worst ever goalkeeper to play for the best team ever.
Hang on. The worst goalkeeper that has ever played for the greatest footballing club side in the world...ever.
Wait. You know what I mean...ever.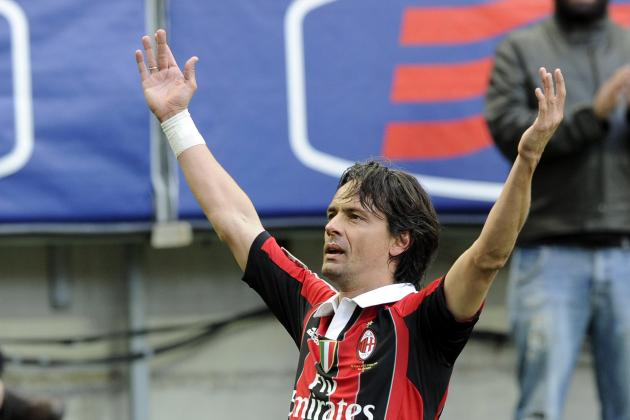 Claudio Villa/Getty Images

Filippo Inzaghi may hold all kinds of goalscoring records, but that's because he stands on the six yard box and poaches goals like your best friend used to do at school.
He's also been playing since before the off-side rule was introduced.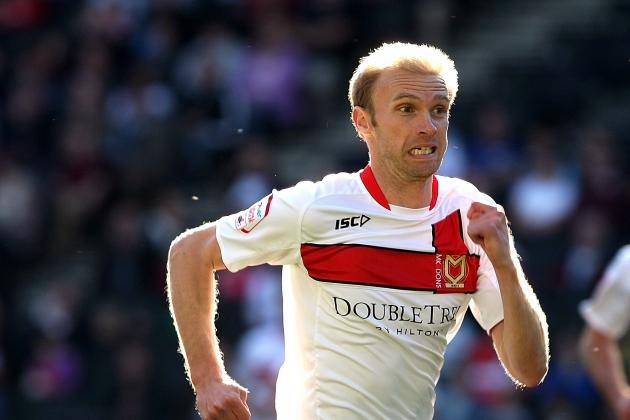 Pete Norton/Getty Images

Handsome Luke Chadwick joins Djimi Traore in the embarrassing medals department.
Currently playing for Milton Keynes Dons, Chadwick made JUST enough appearances in the 2000/01 season to claim a Premier League winners' medal for Manchester United.
I bet it's proudly displayed on his grandma's mantelpiece.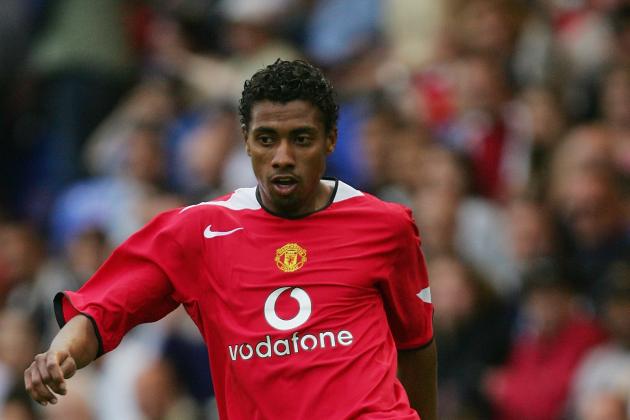 Laurence Griffiths/Getty Images

Kleberson is a World Cup winner.
Hmm.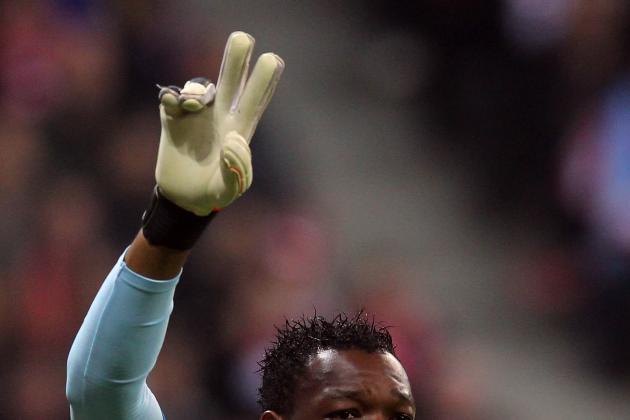 Martin Rose/Getty Images

Steve Mandanda is a fancy, dive-when-I-don't-have-to type of goalkeeper.
Usually those goalkeepers are rubbish.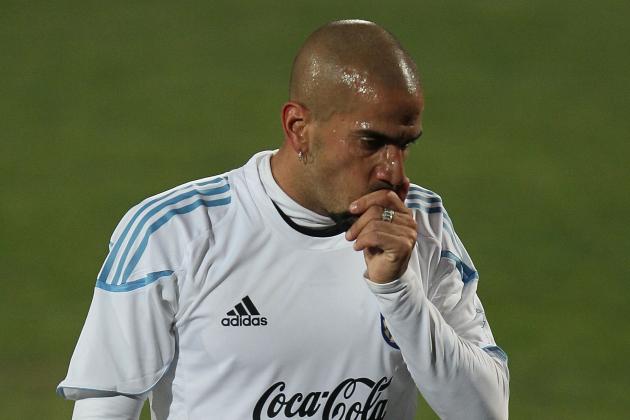 Chris McGrath/Getty Images

Given time and space with the ball, Juan Sebastian Veron could be devastating. Then again, so could I.
Veron could never adapt to the English game to warrant his massive transfer fees.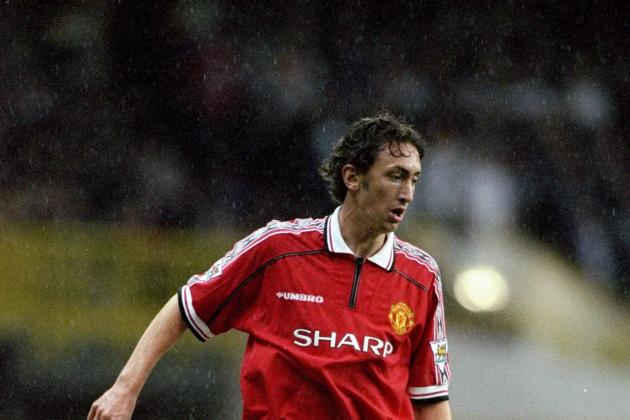 Gary M. Prior/Getty Images

Jonathan Greening rounds up the last of the over-hyped and the last of the shameless medal winners.
Greening lays claim to a Champions League winners medal from 1999. He admitted he felt a fraud, so that's okay.
On Twitter? Follow me @petercwebster where I post all my B/R content.