Greece Euro 2012 Roster: Analyzing Team's Starting 11 and More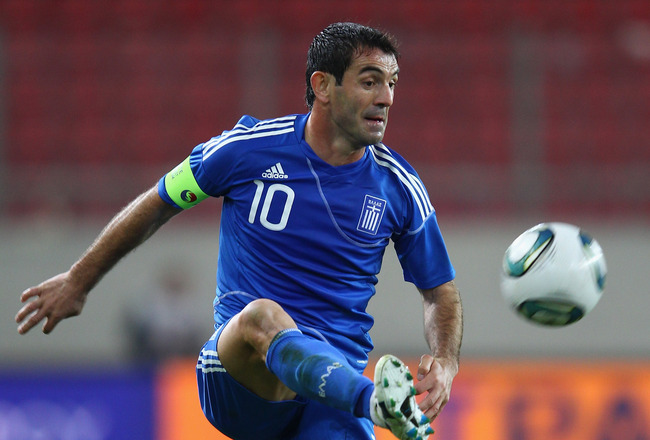 Julian Finney/Getty Images
Could Greece do the improbable and pull off another stunning European Championship victory in Poland and Ukraine?
Stranger things have happened, of that I am sure.
Greece have a favourable group alongside the likes of Russia, Czech Republic and co-hosts Poland, but who will their starting XI likely consist of?
Get clicking on those slides to find out.
Kostas Chalkias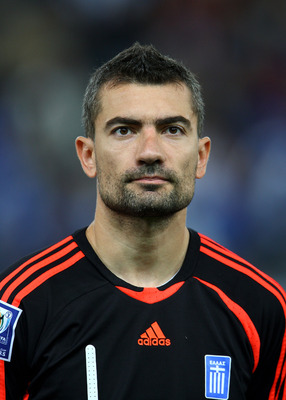 Phil Cole/Getty Images
Kostas Chalkias of PAOK is likely the first-choice goalkeeper for the Greeks in Euro 2012.
Chalkias will be fighting off interest from Michalis Sifakis and Alexandros Tzorvas.
Chalkias has 29 international caps to date and was part of the Greek squad that won Euro 2004.
Sokratis Papastathopoulos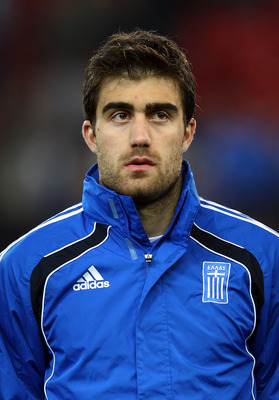 Julian Finney/Getty Images
Sokratis Papastathopoulos will be keen to take the available right-back position for the former European champions.
Papastathopoulos featured in five of Greece's qualifying matches and is currently contracted to Genoa.
Avraam Papadopoulos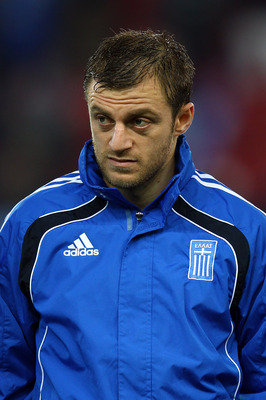 Julian Finney/Getty Images
Olympiacos' Avraam Papadopoulos is a 31-cap-experienced central defender who will surely slot into the lineup in Poland and Ukraine.
The 27-year-old defender played in six of Greece's qualifying matches.
Kyriakos Papadopoulos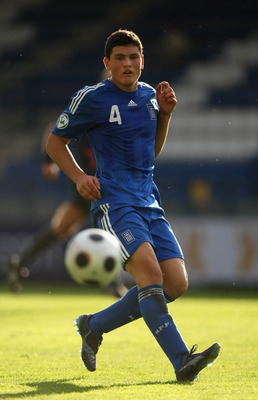 Gary M. Prior/Getty Images
Alongside Avraam Papadopoulos in Greece's central defence will probably be Kyriakos Papadopoulos of Schalke.
Papadopoulos is only 20 years of age so will be looking to his namesake Avraam for guidance.
Capable of being deployed as a defensive midfielder, Papadopoulos is one of the Greek sides up-and-coming young stars.
Jose Holebas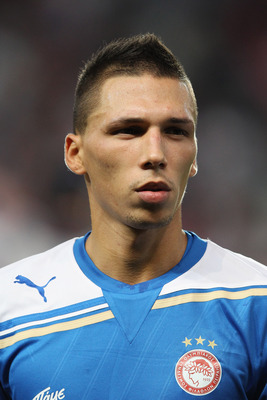 Clive Rose/Getty Images
Jose Holebas marks the second Olympiacos defender to feature in the Greek back line.
Left-back Holebas is relatively new to the international scene with only two caps to his name thus far, but at age 27, he has plenty of match experience.
Kostas Katsouranis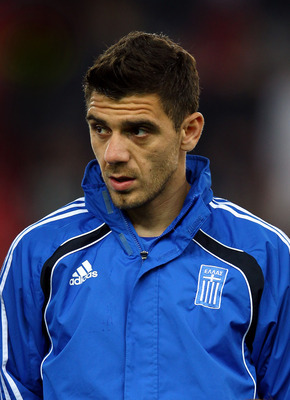 Julian Finney/Getty Images
At 32 years of age, Kostas Katsouranis is one of the Greek side's big guns.
Katsouranis was one of the key components of the Greek side that won Euro 2004—a feat he will be looking to emulate in Poland and Ukraine.
He has 89 caps and may well form part of a three-man midfield for Greece.
Giannis Maniatis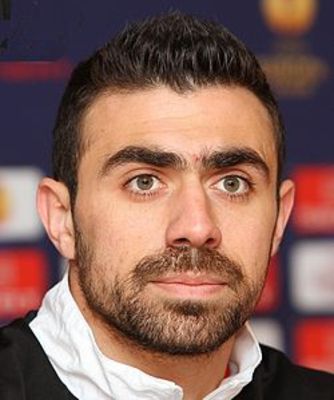 Alongside Katsouranis might be Giannis Maniatis of—surprise, surprise—Olympiakos.
Maniatis is a defensive midfielder who possesses similar traits to Katsouranis, meaning the Greeks may operate a defensive-minded midfield trio.
Giorgos Karagounis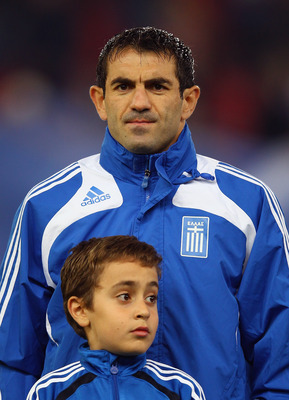 Julian Finney/Getty Images
Giorgos Karagounis—the taller of the two persons pictured—will complete the Greek midfield.
Karagounis is more of a string-puller as opposed to being overly concerned with defence and will be given the job of captaining the national team for the tournament.
With Katsouranis and Maniatis next to him, he will be given a little more license to roam, but he won't go too far.
Sotiris Ninis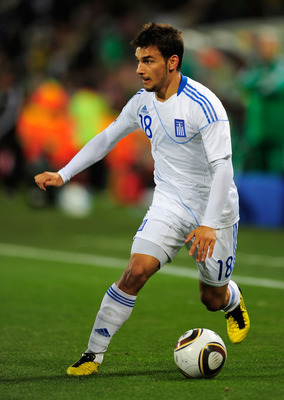 Stuart Franklin/Getty Images
Sotiris Ninis is one of the Greek flair players, so look to him to provide some attacking spark when required.
Ninis is typically an attacking midfielder by trade and can operate as part of a three-man strike force when needed.
The 22-year-old has recently signed for Italian Serie A side Parma.
Georgios Samaras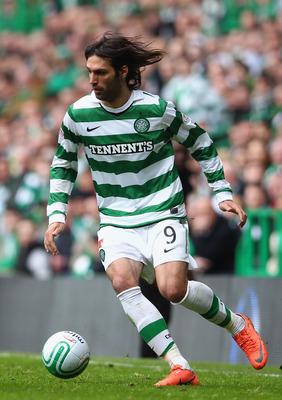 Clive Brunskill/Getty Images
Current Celtic and former Manchester City striker Georgios Samaras is perhaps one of the most well-known names on the Greek roster.
The forward will be looking to improve on his seven international goals to date—as long as he is not deployed out on the wing.
If Ninis is given the role of supply, Samaras could be dangerous.
Fanis Gekas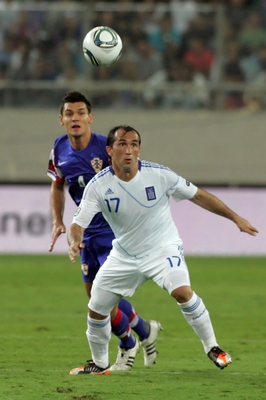 Milos Bicanski/Getty Images
Fanis Gekas will likely complete the Greek Euro 2012 starting 11, which is a strong mix of youth and experience.
Gekas represents Greece's best goal threat with some consistent scoring in qualifying.
With the Greek's final squad still yet to be finalised, expect some movement in this predicted lineup.
Those hoping to feature will include Vasillis Torossidis, Panagiotis Kone, Giannis Fetfatzidis, Giorgos Fotakis, Kostas Mitroglou and Dimitris Salpingidis.
On Twitter? Follow me @petercwebster where I post all my B/R content.
Keep Reading