WWE SmackDown Review: 5 Things We Learned from Tonight's Episode (May 25)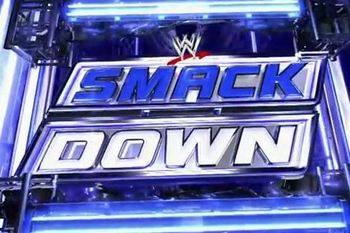 Photo courtesy of WWE.com
Another Friday, another SmackDown in the books.
Tonight's episode of Friday Night SmackDown was a rather newsworthy show. Big Show addressed his recent actions in front of the WWE Universe, Alberto Del Rio once again became the No. 1 contender for the World Heavyweight Championship and we saw the beginning of what looks like an Intercontinental title feud between Christian and Cody Rhodes.
Things seem to be going pretty well for the blue brand right now, and we should get some solid matches from WWE's so-called "B-Show" at No Way Out.
But let's stop looking so far ahead and instead focus on what went down tonight.
Here are five things we learned from the May 25th edition of Friday Night SmackDown.
5. Ricardo Rodriguez Might Be the Next Santino
Photo courtesy of WWE.com
I don't know about you, but I think Ricardo Rodriguez is absolutely hilarious.
Oh yeah, I've always found Santino Marella to be incredibly funny, too.
So, seeing those two in a match with each other was obviously going to revolve around comedy skits, and they didn't disappoint.
Ricardo once again proved that he's one of the WWE's funniest performers, and in fact, I think he could be "the next Santino."
Alberto Del Rio's personal ring announcer has some phenomenal facial expressions and mannerisms, and I think it's just a matter of time before he gets a more high-profile comedy role on TV.
I think Ricardo could settle into a role just like the one Santino's currently in because he already generates a good baby face reaction and is a trained wrestler.
Don't be surprised if Ricardo gradually moves away from ADR and into a spot as a comedic mid-card baby face.
4. Sin Cara Will Return Next Week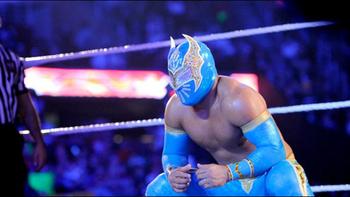 Photo courtesy of WWE.com
It was announced on tonight's show that Sin Cara will make his TV return on next week's SmackDown.
Sin Cara has been out of action since last November after suffering a nasty knee injury at Survivor Series, so this will be his first TV appearance in more than six months.
Although Sin Cara developed a reputation as a botcher and an unreliable performer early on in his WWE run, I'm actually excited about seeing him return.
If he can adjust to the WWE style well enough that it still highlights his incredible athleticism, then his return could be a great addition to the WWE roster.
I think we all know that the WWE needs some more top baby faces, and Sin Cara was getting some pretty good face pops prior to his injury.
Let's hope that he's 100 percent healthy, has solved his botching problem and is ready to make an impact on the blue brand.
3. I'm Worried About SmackDown's 3 Newest Superstars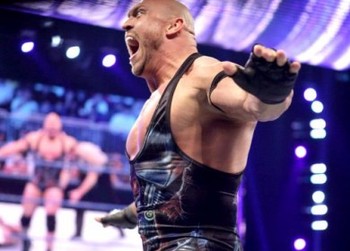 Photo courtesy of WWE.com
SmackDown has seen three new superstars debut on the show since WrestleMania 28, and I'm already worried about all of them.
Ryback's undefeated-streak gimmick actually appears to be backfiring on him, as the fans can't seem to shake the Goldberg comparisons. They clearly recognize him as a bit off a Goldberg ripoff, and they don't seem to be overly impressed with his victories over random jobbers.
Also, I'm not sure how I feel about what's going on with Damien Sandow.
I really like the way he cuts his promos and carries himself, but it was clear that all the boos during his appearance tonight were piped in, and all the live reports I've read have stated that he's gotten no heat.
One more thing: Where the hell was Antonio Cesaro?
That marks two straight weeks now that Cesaro has been left off of SmackDown entirely, which obviously isn't a good sign given that he just debuted not too long ago.
The creative team has saddled all three of these debuting stars with the same "storyline" (squashing lower-card workers and jobbers every week), and the crowd doesn't seem to care too much about it.
This is a classic case of creative not knowing what to do with not one or two, but three guys, and making me really nervous about their futures as a result.
2. Sheamus vs. Alberto Del Rio Was Only Postponed at over the Limit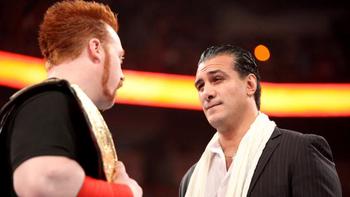 Photo courtesy of WWE.com
Sheamus was supposed to face Alberto Del Rio in a singles match at Over the Limit. That match was changed to a Fatal 4-Way, and now we're back to Sheamus vs. ADR in a singles match at No Way Out.
So, essentially, Sheamus vs. ADR was postponed simply for the sake of postponing it and improving the quality of the World Heavyweight Championship match at Over the Limit.
I really enjoyed the the Fatal 4-Way at Over the Limit, so I'm trying not to complain here.
But it just seems like the last few weeks of storylines in the World Heavyweight title scene have been somewhat of a waste because we're right back where we started even before Extreme Rules: ADR has a title shot against Sheamus.
I'm not sure if this was always the plan (not likely) or if this is part of the week-by-week booking of creative (likely), but I just don't see the point of changing plans up only to go back to the original plan.
Not to mention, it seems like Sheamus vs. Randy Orton is a feud that more fans would care about right now because ADR is really struggling as a character as of late.
1. Big Show Is so Much Better as a Heel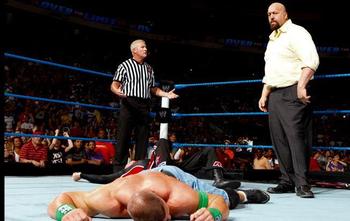 Photo courtesy of WWE.com
How much better is Big Show as a heel?
Prior to his heel turn earlier this week, there was no baby face on the WWE roster not named John Cena who was as stale as Big Show.
He walked out to the arena every week with that big goofy grin on his face, buried Cody Rhodes and then smiled as he walked back up the ramp.
I dreaded seeing Big Show every week because I knew he was going to squash up-and-coming talent and bore me to death in the process.
But now? I'm actually intrigued by Big Show.
I don't particularly care to see another feud between him and Cena, but I'll sit through it if means that Show is going to be the unstoppable ass-kicker he's supposed to be.
Drake Oz is the WWE Lead Writer for Bleacher Report. You can follow him on Twitter and ask him any wrestling-related questions (to be answered in the B/R Mailbag) on Formspring.
Keep Reading