6 Things to Expect from the Texas Longhorns This Year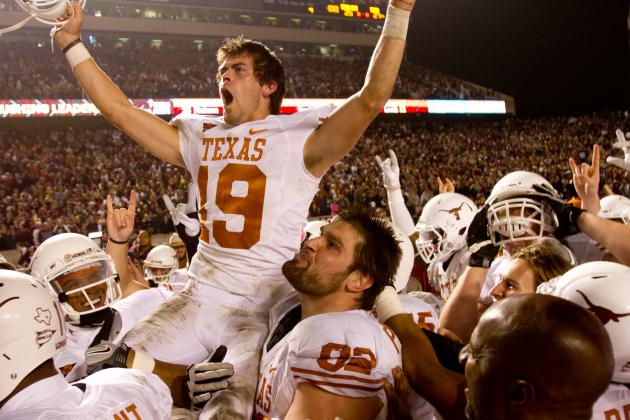 Darren Carroll/Getty Images
Can the Longhorns build on last year's win over A&M?
The Texas Longhorns beat Texas A&M in the final game of the rivalry. But hat feel-good moment won't last very long if the Horns can't do better than their past two mediocre seasons. Every year Texas should be among the best teams in the nation, and for most of Mack Brown's tenure they have been. Expect a return to prominence, but not dominance, this year. Here are six things to expect from the Horns this season.
Begin Slideshow

»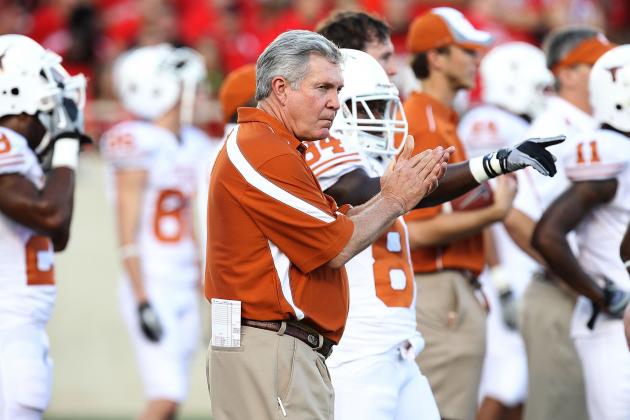 Ronald Martinez/Getty Images
Brown used to turn out 10 win seasons on a regular basis, this year he could return to form.
The Longhorns should do well in a weakened Big 12. With RGIII to the NFL, only the Sooners present an obstacle that looks nearly insurmountable. Oklahoma State is a bit of a wildcard as they try to replace their starting QB and #1 receiver. Playing in Lubbock will be a challenge, but the Red Raiders have yet to prove they can win consistently without Leach at the helm. Look for the Horns to win 10 games with a loss coming against OU and toss up games against TCU following Thanksgiving and Ole Miss early in the year on the road.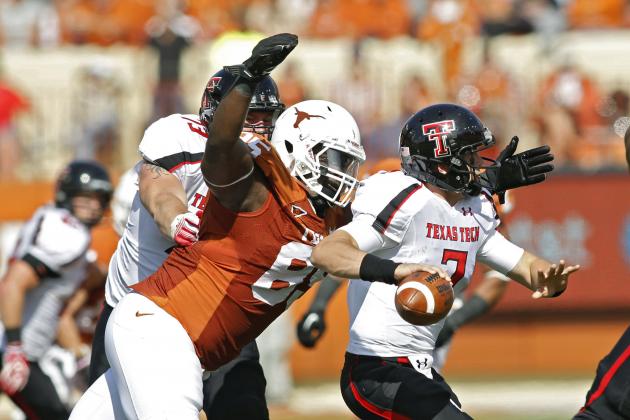 Erich Schlegel/Getty Images
Depth at DT should give opposing QB's problems
In Manny Diaz' first year as the Horns' DC, the team quietly had the #11 defense in the nation. They return seven starters. Losing four on defense is tough but only three of the losses on defense came through the draft with Emmanuel Acho going in the 6th, Kheeston Randall in the 7th, and Keenan Robinson in the 4th.
Senior Blake Gideon went undrafted. While the draft doesn't always get talent evaluation right, the fact that none of the players went in the first 3 rounds indicates that the loss of talent wasn't great.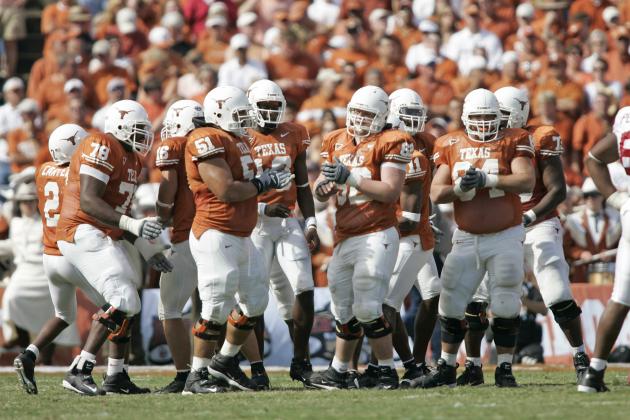 G. N. Lowrance/Getty Images

Josh Cochran is a sophomore who played in 12 games and started 7 as a true freshman. Junior JUCO transfer Donald Hawkins is a bit of an unknown commodity since this will be his first year playing with a major program, but his experience should be an asset. Last year as a sophomore Trey Hopkins was a first team Academic All Big-12 selection. This year as a junior he should build on last year's success. Center Dom Espinosa was solid as he started all 13 games as a freshman last year. A year of experience in such a vital position will go a long way. Another returning starter, Mason Walters, has started all 25 games in his career at Texas. By returning four players with experience together, and one new junior transfer, the Longhorns should have a more stable line than in the two previous years. This will bolster their running and passing game.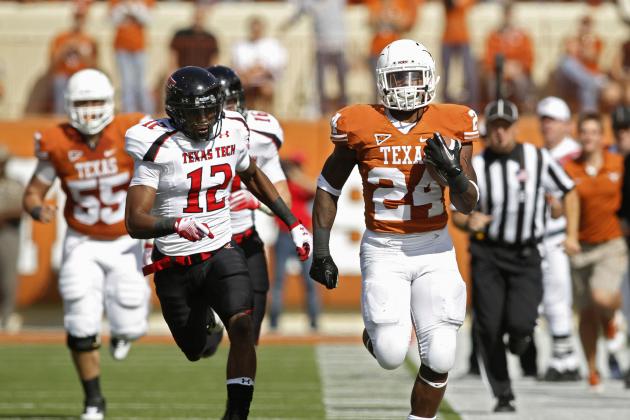 Erich Schlegel/Getty Images

For two years the Longhorns have failed to find a consistent running game. If this year isn't different, expect another disappointing year as their passing game isn't good enough to overcome an inconsistent running attack. The good news is, this year should be better on the ground. Malcolm Brown and Joe Bergeron should be back and better, and if Brown can stay healthy, he could turn into one of the nation's premier rushers. Jonathan Gray, one of the nation's top high school running backs and perhaps the best high school running back to come out of Texas since Adrian Peterson, should help stabilize the running game. An improved running game will help the passing game and give the defense a chance to catch its breath, something it didn't have the luxury of last year.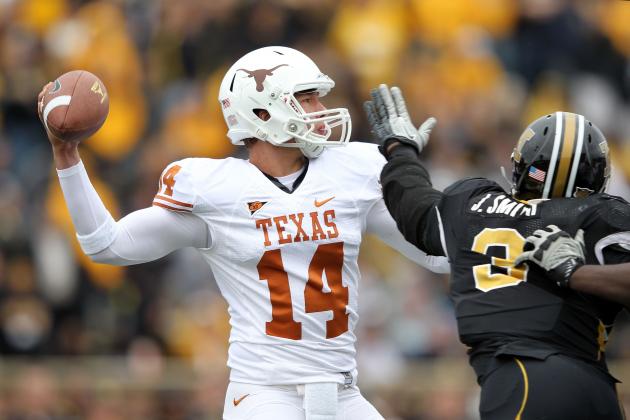 Jamie Squire/Getty Images

With an improved running game and O-Line, and the assurance that he is the starter, David Ash should turn out more consistent play this season. The Longhorns will need him to make big plays if they are to have a 10 win season, but to make it to 9 he only needs to avoid mistakes.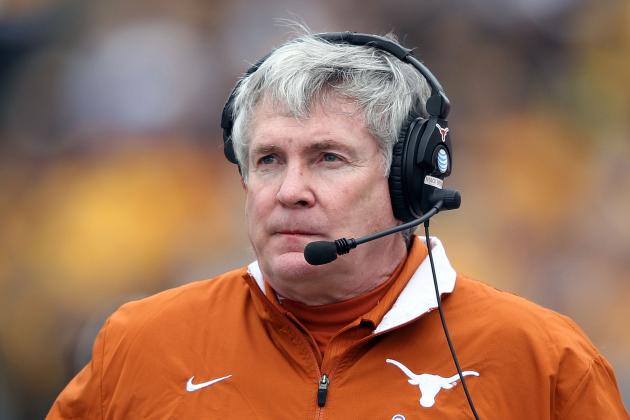 Jamie Squire/Getty Images

If Mack Brown loses to OU again, and doesn't win at least 10 games, expect for Burnt Orange Nation to be looking for another coach.