Will the New England Patriots Struggle After Tom Brady?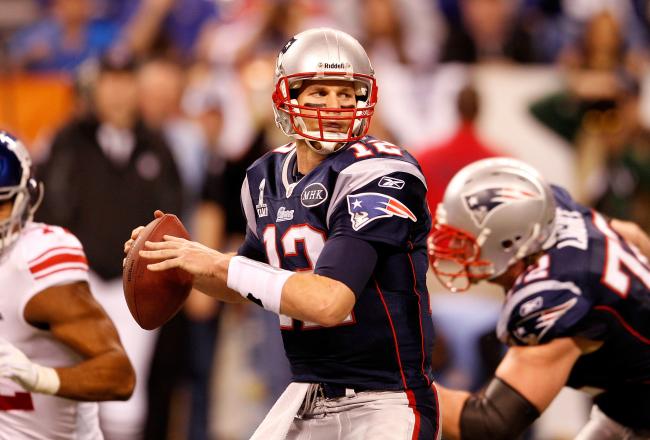 Rob Carr/Getty Images
At some point, the New England Patriots will have to deal with life without quarterback Tom Brady.
But how will the team fare when he is gone?
That was a question posed by James Walker of ESPN's AFC East blog, and his answer was simple: They will struggle.
Let's take a point-by-point look at what he had to say.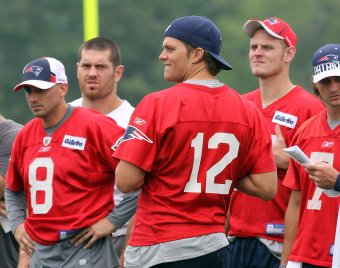 Jim Rogash/Getty Images
No. 1: Patriots Won't Immediately Find Brady's Replacement
James says: "Even if [Ryan] Mallett or [Brian] Hoyer turn out to be viable starting quarterbacks, neither will be nearly as good as Brady. Is Mallett or Hoyer a future Hall of Famer? Probably not. Will either quarterback perennially make the Pro Bowl? Not likely."
My slant: Brady has been one of the best quarterbacks of this generation. It could take decades to come into another quarterback that great, or the Patriots could have their next guy on the roster already. The odds are against it, but it's tough to speak in absolutes on this one.
One thing is for sure: While Brady is not a system quarterback (you don't become the only quarterback in NFL history to throw for 36 or more touchdowns in a season three times in your career by being a system quarterback), the Patriots do have a system that is proven to work with another, less dominant quarterback at the helm.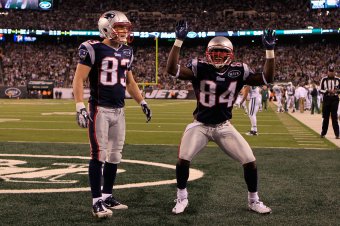 Chris Trotman/Getty Images
No. 2: The Offense Is Old
James says: "Brady is turning 35 in August. No. 1 receiver Wes Welker is 31. Starting receiver Brandon Lloyd is 30. Longtime left tackle Matt Light just retired this offseason. Guard Brian Waters may follow, if not this year then soon after.
When Brady is gone, it's likely all of these important offensive pieces will be gone as well. A Patriot offense without Brady, Welker, Lloyd, Light, Waters, etc. means New England is virtually starting over in a few years."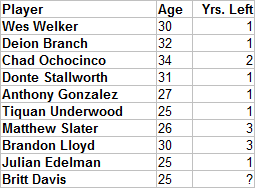 My slant:
Walker is dead on about the quarterback and wide receivers, but the Patriots are a group of spring chickens at the other positions.
Tight ends Aaron Hernandez and Rob Gronkowski are entering their third year in the league, and defenses have yet to find a way to slow them down. Walker mentions the expiring contracts of both, but the team could easily avoid a dilemma by being proactive about getting deals done.
Running backs Shane Vereen and Stevan Ridley have potential in the Patriots offense, but the outlook is still an unknown for both. The team clearly has confidence in both, having taken them in the second and third rounds respectively in 2011's draft.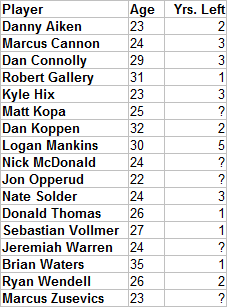 One thing we know: The Patriots have a young, deep, talented offensive line. That's a solid foundation for any offense, and the Patriots are set for years to come. There will be no starting over in the trenches.
No. 3: Sun Is Setting on Belichick
James says: "Belichick currently is the NFL's fourth-oldest head coach behind Tom Coughlin (65) of the New York Giants, Romeo Crennel (64) of the Kansas City Chiefs and, by a few months, Chan Gailey (60) of the Buffalo Bills."
My slant: Walker's fair in his assessment that Belichick's career could be winding down, though. Even coaching legends like Chuck Noll (31 years of coaching) and Don Shula (35) didn't last as many years in coaching as Belichick has (37). Noll retired at 60, and Shula at 62. Time could be running up for Belichick.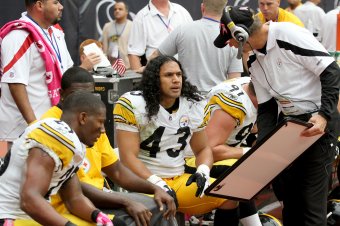 Thomas B. Shea/Getty Images
Or maybe not.
Washington Redskins head coach Mike Shanahan has coached for 36 years at different levels, is also 59 years old, yet no one whispers about him retiring anytime soon. Pittsburgh Steelers defensive coordinator Dick LeBeau is 74 with 39 years in coaching, and unlike Belichick, LeBeau had a long playing career.
There are examples of both coaches who have moved on around his age, and coaches who have kept going long after Belichick's age of 59. It's fair to bring up, but impossible to predict.
No. 4: The Rest of the AFC East Will Catch Up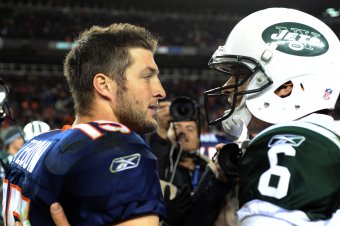 Garrett Ellwood/Getty Images
James says:
"Who will be the top quarterback in the AFC East when Brady retires? Ryan Tannehill? Mark Sanchez? Tim Tebow? Someone else?

Maybe all four teams will have average quarterback play. That means the Patriots, Jets, Bills and Dolphins must rely on other areas to be successful and win the division.

Can the Patriots rely on their defense to lead the way? Not right now. Not even close. New England is in no position to overcome poor quarterback play, and that probably won't change overnight."
My slant: Walker lists three quarterbacks who all have huge question marks headed into the 2012 season, and the one he doesn't list—Ryan Fitzpatrick—has question marks of his own. How safe is it to assume that any or all of the other quarterbacks in the AFC East are good enough to knock off the Patriots?
To be fair, though, will Ryan Mallett or Brian Hoyer be enough to keep the Patriots on top?
Tough to tell right now, and we can't know until it happens, but not many would have believed the Green Bay Packers would have an answer after Brett Favre.
Regardless of the Patriots' circumstances, are any of the other AFC East organizations built in such a way that allows them to catch up? The Bills finally look like they might be out of the woods, but the Jets have mismanaged the salary cap and the Dolphins just can't get out of their own way.
Conclusion
Walker makes a lot of strong points, but there is a lot of projection involved in his claims. We'll have a better idea of how the Patriots will fare in years to come as we see the development of Hoyer and/or Mallett, as the defense develops and as we watch the progress of the other teams in the AFC East.
But there's one name absent from Walker's article: Patriots owner Robert Kraft.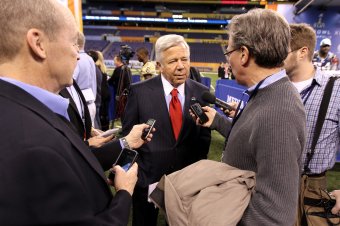 Andy Lyons/Getty Images
The Brady-Belichick era has been so great that we often forget it was the Bledsoe-Parcells era that helped put the Patriots on the map as contenders. Kraft was at the helm of the organization during those years, as well. You know, the years in which Parcells called Kraft out for not letting him "shop for some of the groceries."
Make no mistake: Parcells and Belichick coached the teams, and both had varying degrees of control over building the teams, but Kraft helped lead the Patriots out of a dark time for the team and has been a constant dating all the way back to the early '90s.
So many people have had their hands in the pot, and surely taking any one or multiple hands out of it would change the flavor, but to what degree is an unknown, and predicting the future is inherently difficult.
Erik Frenz is the AFC East lead blogger for Bleacher Report. Be sure to follow Erik on Twitter and '"like" the AFC East blog on Facebook to keep up with all the updates.

This article is
What is the duplicate article?
Why is this article offensive?
Where is this article plagiarized from?
Why is this article poorly edited?

New England Patriots: Like this team?