Belmont Stakes 2012: Triple Crown Would Be Greatest Feat in Sport's History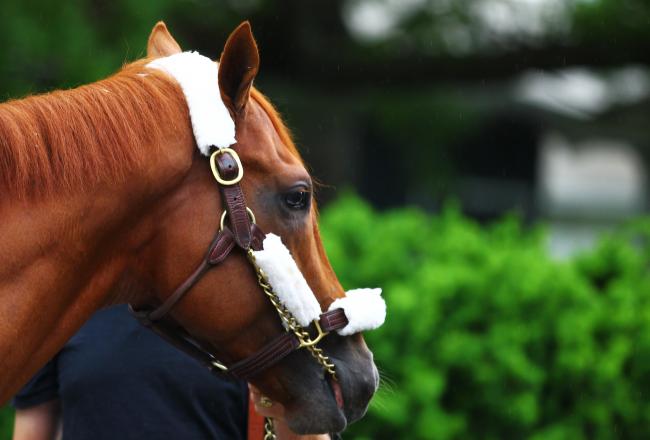 Al Bello/Getty Images
There have been 11 Triple Crown winners in horse racing, but none of their accomplishments would be as amazing as I'll Have Another's would be. There are reasons why we haven't seen a Triple Crown winner since 1978 when Affirmed pulled the trick.
Here are three obstacles I'll Have Another will have conquered if he wins the Belmont Stakes on June 9.
Survival of the Fittest
Before I get into the 2012-specific issues, winning three horse races against elite competition is just plain difficult. There are so many things that can happen to a horse from injury to just running a bad race.
To show the consistency it takes to finish first that frequently against Grade 1 horses in three consecutive races is a phenomenal feat.
2012 is a Different World Than 1978
Media, increased betting and overall pressure is much higher now than it was yesterday, let alone 34 years ago. If you think horses don't feel pressure, you're wrong.
Trainers and jockeys can transfer the pressure they feel onto their animals, and though the specific concept of winning the Triple Crown may be beyond the horse, he can sense that each race is a different situation.
Also, jockeys and trainers sometimes behave differently in the events leading up to Triple Crown races. It's all because of the pressure, and in this day and age of social media, massive web sites and television networks, the pressure is even greater.
Horses Are Not Conditioned To Win The Triple Crown
This is a combination of the first two reasons. Over 30 years ago, horses ran far more often than they do now. Affirmed made 29 starts in his racing career. I'll Have Another has made seven. He may have a four-year-old season, but believe me, he isn't about to race 22 times in a-year-and-a-half.
In a sense, this trend works against Triple Crown winners the same way limiting young pitcher's innings in baseball, may prevent us from ever seeing another 300-game winner.
Pitchers don't pitch as many innings, and they only pitch every fifth day. That isn't enough action to win 300 games, and the infrequent runs in Horse Racing doesn't condition horses to perform well in Triple Crown races.
If I'll Have Another overcomes all of these impediments to win the Belmont Stakes, it will be the greatest feat in the sport's history.
Follow Brian Mazique and Franchiseplay.net for reactions, analysis and news from the world of sports and sports Video Games
This article is
What is the duplicate article?
Why is this article offensive?
Where is this article plagiarized from?
Why is this article poorly edited?