NFL's Active Top 10: Backup Quarterbacks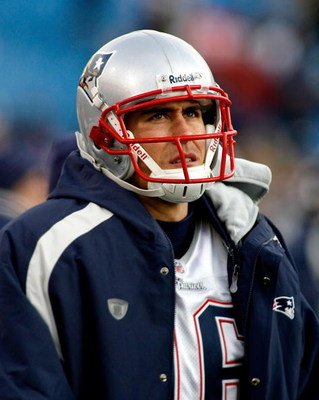 The backup quarterback is an undervalued position. The backup doesn't usually see game action until he is needed most—when the starter, who is often a franchise player, succumbs to injury. If the unthinkable happens, who would you want taking the snaps and leading your team's offense? This is a tribute to the unsung heroes that are backup quarterbacks in the NFL.
This is also the first of a series of sideshows that I intend to compile, counting down the top ten (currently active) players at each position in the NFL, based on prior performance, 2008 performance, their overall legacy as a player, and other intangible factors.
10. Todd Collins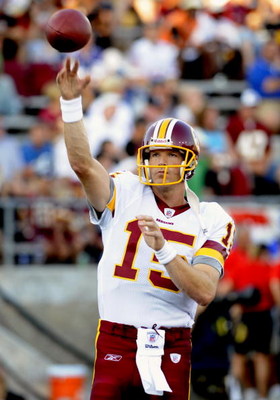 Collins, the 37-year old journeyman, showed the world that he could still produce as an NFL Quarterback in 2007. Starter Jason Campbell was knocked out of a game against the Bears, and Collins entered and led the team, still reeling from the tragic loss of Sean Taylor, to the playoffs.
In four games finishing the regular season, he threw four touchdowns and no interceptions. He has served as a backup for the Redskins since 2006, and before that he spent eight seasons with the Chiefs.
The big quarterback will be remembered in Washington for his performance in 2007, and deserves a place in the top ten.
9. Matt Leinart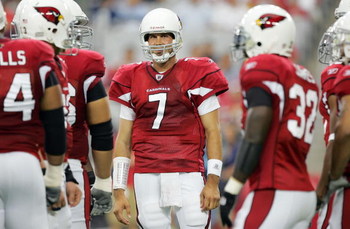 Matt Leinart's professional career has not gone he might have hoped. The 2004 Heisman winner and BCS National champion was touted as one of the best quarterbacks in the 2006 draft.
The USC star never experienced success in the NFL. He spent two seasons splitting time with Kurt Warner, until 2008 year when Warner proved that he could still play to an extremely high level.
Based on Leinart's college career, and his experience watching and learning from Warner and others, I would be relatively comfortable with this man commanding my team, if only for several games.
8. Gus Frerotte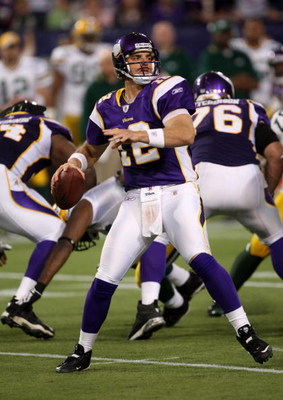 Gus Frerotte will be remembered as one of the great journeymen quarterbacks of the past decade. He has played on seven different teams in his 14-year career, including two stints with the Minnesota Vikings.
When Tavaris Jackson lost his starting job in Week three of the 2008 season, Frerotte stepped in and helped set the Vikings up for the playoffs.
He started 11 games before being injured in Week 14, and had an impressive 8-3 record as a starter.
No matter where he goes, or who he relieves, Frerotte is a high-quality backup who can win games.
7. Brian Griese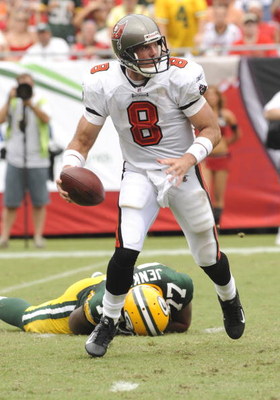 Brian Griese, son of legend Bob Griese, was drafted by Mike Shanahan, in the hopes that he would be the next John Elway. Technically, he won a Super Bowl ring in his rookie season, but that was as a third-string backup.
After Elway retired, Griese was the Denver starter for five seasons, but did not bring the success expected of him.
After leaving Denver, Griese had stints as a starter on the Dolphins, Buccaneers, and Bears but has always been more reliable as a backup than as a starter.
6. Ryan Fitzpatrick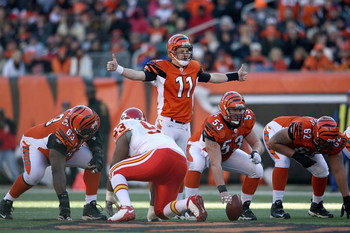 Ryan Fitzpatrick attended college at Harvard. Yes, Harvard. He was drafted by the Rams but now backs up Carson Palmer for the Cincinatti Bengals. Palmer was lost for the season in Week five.
Naturally, his adjustment period to the NFL was longer than players coming out of "big-time" football programs, but he found his rhythm in late 2008 and managed to win his final three games.
If worst comes to worst, Fitzpatrick can be a viable starter.
5. Byron Leftwich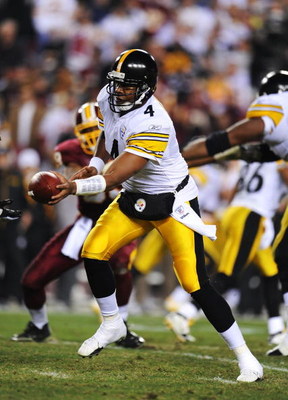 Although his career as the star quarterback for the Jacksonville Jaguars never panned out, he was a reliable backup for the Steelers, and now has his first Super Bowl ring.
Leftwich performed well against the Redskins when Ben Roethlisberger was injured, and again when Ben was knocked out of the Week 17 game against Cleveland.
At 29 years old, Byron is still relatively young, and being a free-agent, he is expected to pursue a starting job elsewhere in the league.
4. Seneca Wallace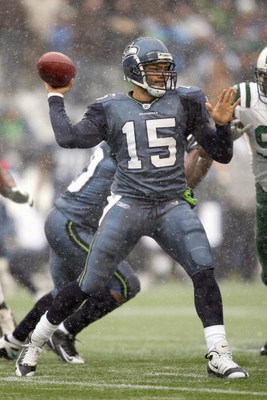 With Seneca Wallace, the list moves into the next stage of backups. These are the guys who could be legitimate starters for many teams in the NFL, and in most cases have led their teams for weeks, even full seasons of football.
Wallace was forced to start eight games in 2008 due to the fragility of Matt Hasselbeck. Wallace had a strong season, throwing 11 touchdowns and only three interceptions.
Seneca has seen considerable game action in each of the past four seasons, and has always done a solid job. His only fault lies in his team, as the injury-riddled Seahawks only managed a 4-12 record in 2008.
3. Sage Rosenfels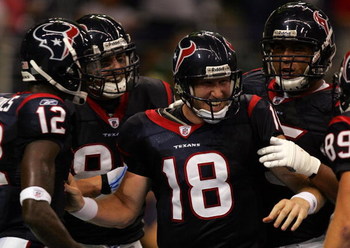 Some fans might mistake Rosenfels for the starter of the Houston Texans. Matt Schaub has been injured for a considerable amount of time in each of the past two seasons, during which Rosenfels has stepped in and played very well.
Analysts have noted that Sage has the mindset of a starter and the intangible skills that most top quarterbacks possess.
Rosenfels has been a backup during his career, but has the skills required to someday start in the NFL.
2. Kerry Collins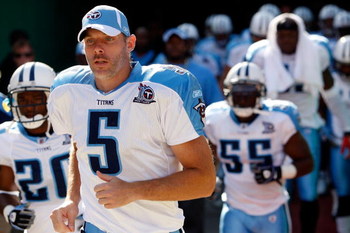 Kerry Collins, one of the NFL's most famous "journeyman" quarterbacks, revived his career from the dregs of the professional pool in 2008.
Vince Young was injured, and then proved to be mentally unstable. Collins stepped right in helped the Titans achieve a 13-3 record, the best in the AFC.
Collins has had a long and overall prosperous career, and in 2008 proved that he still has what it takes to step in and manage games very effectively.
1. Matt Cassel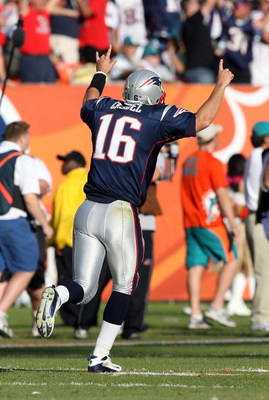 Cassel was an easy pick to star in this list. In fact, it is likely that he will become a starter within the next few years.
As a career backup to guys such as Carson Palmer, Matt Leinart, and then Tom Brady, Cassel has had all the mentoring he needs. When his name was called in week one of the 2008 season, he stepped up and delivered.
Cassel made a name for himself, leading the Patriots to an 11-5 record, only to be blocked from the playoffs in a highly-competitive AFC East.
He had two impressive 400+ yard passing performances, and is now one of the most sought-after starting quarterback prospects for teams in need of a high-quality quarterback ready be a leader.
Keep Reading