The 20 Hottest WNBA Players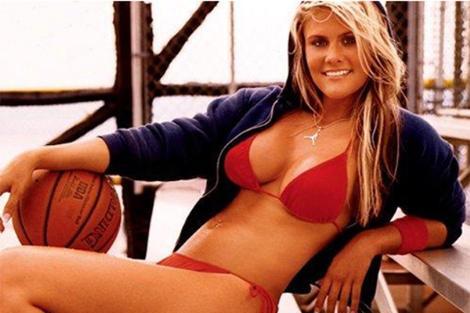 Image via frathousesports.com
Since it's founding in 1996, the Women's National Basketball Association has seen some of the most ferocious and driven athletes on Earth grace its hardwood.
And while most are quite talented on the court, only a few of these female ballers truly garner similar respect in beauty salons. Some exude voluptuous toughness, others delicate cuteness. But all are yearning for that top spot.
Let's take a look at the hottest WNBA players currently prancing about the hardwood who naturally attract every nearby camera.
Don't be fooled by the seductive smile, these ladies are clawing for victory.
Begin Slideshow

»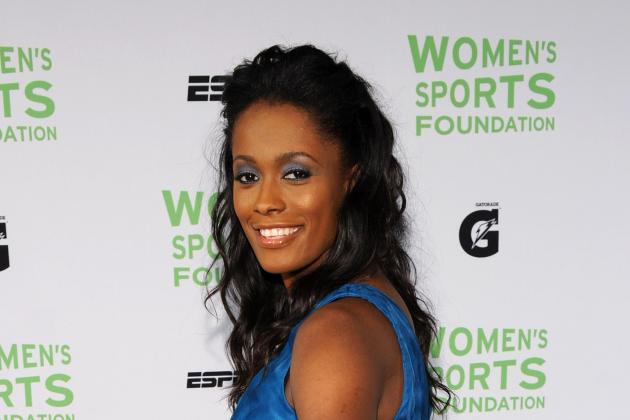 Bryan Bedder/Getty Images

Like her green-billed surname, Swin Cash has been money since first discovering a basketball. She's all about winning.
After leading her UConn squad to national titles in 2000 and 2002, Cash led the Detroit Shock to their first WNBA title in only her second professional season.
Her smile has only broadened with every trophy.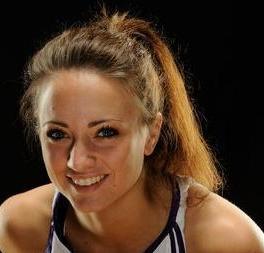 Image via bbs.hupu.com
She was cut during the 2011 preseason and was last seen working as an assistant at The Master's College, but we believe Taylor Lilley is primed for a comeback.
Holding the Oregon single-season record for three-point shooting percentage (50.6) certainly helps, but attracting the camera is her best bet.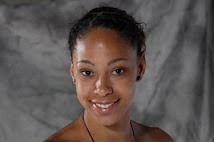 Image via bongrovietnam.com
With her father having played Major League baseball, Tulsa Shock forward Jennifer Lacy clearly has the genetics to thrive. And with visions of attending law school after the pros, we respect her brilliance.
But Julia Roberts as her favorite actress? Not sure about that.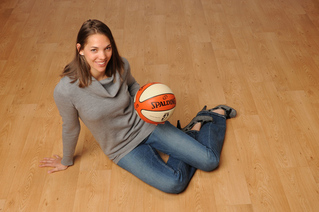 Image via bbyao06c.picturepush.com
After leading the Tennessee Vols to a national championship in 2007, Sidney Spencer found herself on a fast road to prosperity.
But the lanky former second-round pick was recently waived by the Connecticut Sun.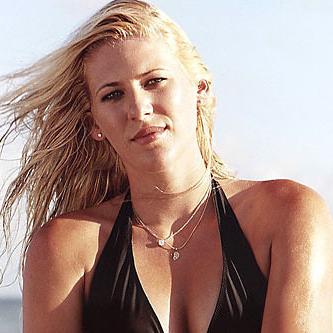 Image via basket-infos.com
After getting called up to the Australian national team (the Opals) when she was only 16, it was clear Lauren Jackson was something special.
And the Seattle Storm clearly agreed, eventually choosing the 6'5" paint presence with the first pick of the 2001 draft. Dominance was officially introduced to the hardwood.
But away from the court is where she's perhaps most deadly.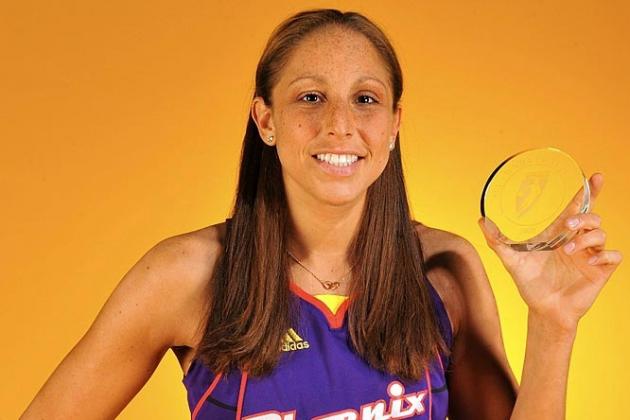 Image via ballineurope.com
Even in the heat of the moment, Phoenix Mercury star Diana Taurasi has time to smile for the camera.
She's got three NCAA National Championships (2002-2004), one WNBA MVP award and five All-Star appearances under her belt. But we're still far more focused on her friendly nature.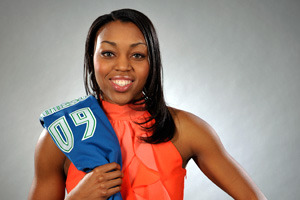 Image via shotclockscribes.tumblr.com
Few states can match the individual love that Connecticut feels for Renee Montgomery (we can only assume).
After winning a championship with the Huskies, Montgomery entered the draft undoubtedly hoping for a miracle.
She was drafted fourth overall in the 2009 draft by the Minnesota Lynx, but then traded to the Connecticut Sun a year later.
Something like home for this West Virginia-born baller.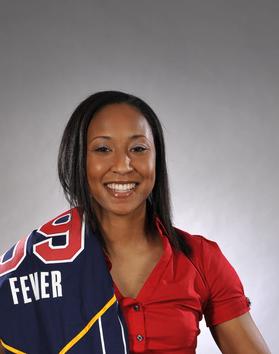 Image via dafiffloor.wordpress.com
This Indiana Fever point guard has the flair to dominate the professional hardwood.
She was the sixth pick of the 2009 draft, and eventually earned the starting point guard spot during her rookie season.
Briann January remains a budding star.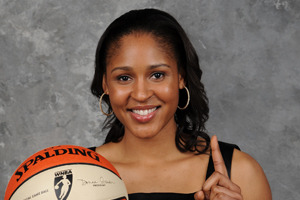 Image via bestsportsstar.blogspot.com
Not only did she secure the John Wooden Award after leading UConn to an undefeated national championship in 2009, but Maya Moore led her squad to another title the following season.
Becoming the first female basketball player to sign with Air Jordan, however, is what truly sparked Moore's legacy.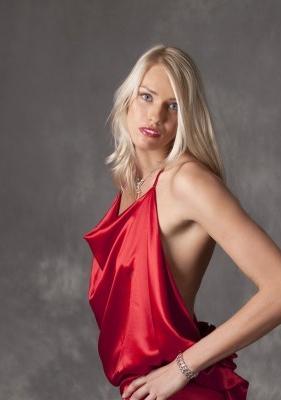 Image via lovewomensbasketball.com
Russian sensation Maria Stepanova may sound more like a modeling tennis player, but she's got the height to dominate the hardwood...and shock the world.
Not only is she the fourth-tallest player in the league at nearly 6'8", but Stepanova requires a size 15 shoe.
All stellar qualities.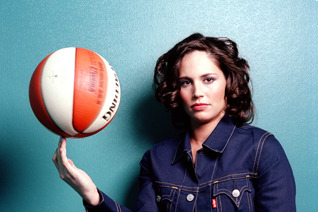 Image via dimemag.com
No, she's not related to Larry Bird.
Since being chosen with the first-overall pick of the 2002 WNBA draft, Sue Bird has made seven All-Star appearances and continued to shock the world with her subtle yet jubilant approach.
Behind that melancholy pout is one of seven women to win an Olympic gold medal, an NCAA championship and a WNBA championship.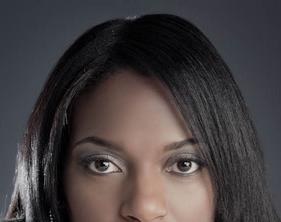 Image via designershoes.com
2002 was a good year for UConn prospects, that much is certain.
But prolific forward Asjha Jones was in a league of her own. On the court, she made two All-Star appearances.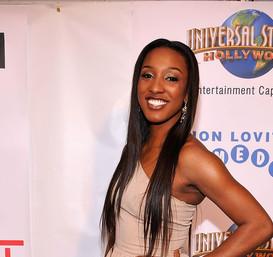 Image via basket-infos.com
The Pac-10 Conference's all-time leading women's basketball scorer, Minnesota Lynx guard Candice Wiggins does more than break opponents' ankles on the court.
That brilliant smile gets the crowd going. But not as much as "Ice Ice, Baby" does when she scores at the Target Center.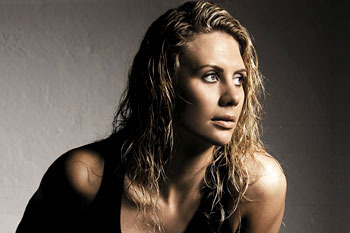 Image via itsalwayssunnyindetroit.com
Leading the Australian national team to a gold medal at the 2006 World Championships and winning MVP honors are perhaps the most notable accolades on Penny Taylor's resume.
But Phoenix Mercury fans believe there's more behind the dominance. We agree.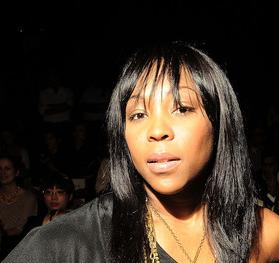 Image via manvsdream.blogspot.com
A crafty veteran on the professional hardwood, Liberty guard Cappie Pondexter evidently knows exactly what it takes to dominate.
A ridiculous baby crossover and sweet shot have been perfectly coated with a glistening exterior.
The four-time All-Star continues to creep up on greatness.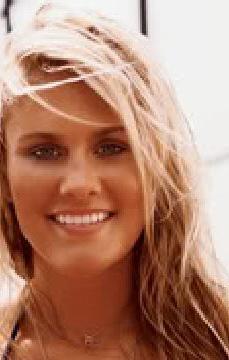 Image via le10sport.com
It's only natural that beautiful baller Brittany Jackson plays for the Atlanta Dream.
But while failing to make a WNBA team in her first three seasons following college, Jackson remained relevant because of her stage presence.
Hey, whatever pays the bills.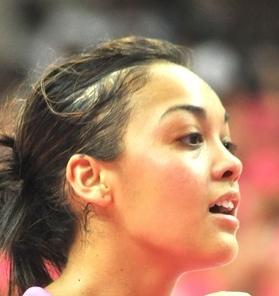 Image via 1stop.tumblr.com
New York Liberty guard Leilani Mitchell, who has spent her entire five-season career with the team, has Filipino, Malaysian, Singaporean and Indian blood from her mother's side, according to the University of Idaho website.
Since winning the league's Most Improved Player award in 2010, Mitchell has done little to escape the spotlight.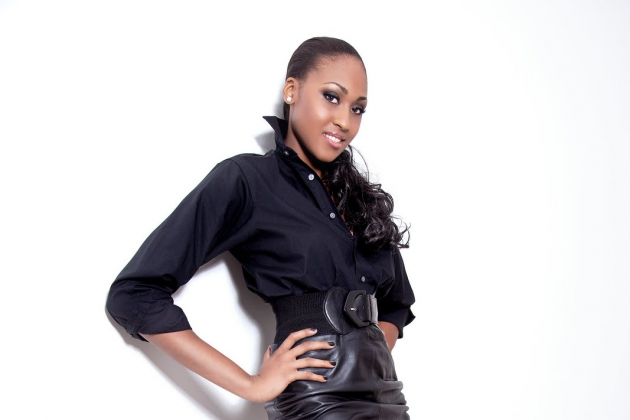 Image via sita-place.com
This French baller is quietly rising the ranks of prosperity as she dribbles across fans' hearts.
While she plays center for the Connecticut Sun, Sandrine Gruda (sounds like a moldy cheese) is known best as the 2009 FIBA Europe Player of the Year.
But she's beginning to garner attention as an elegant WNBA knockout.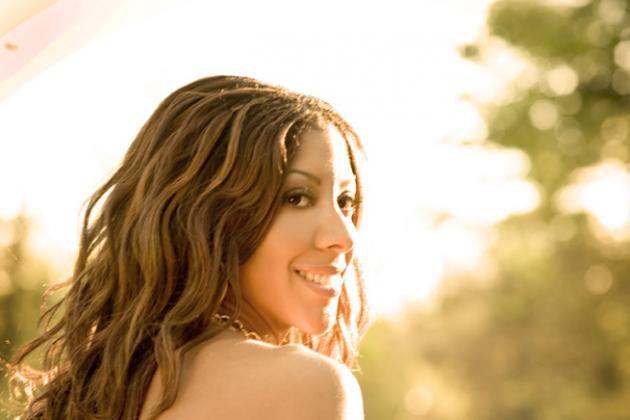 Image via thedailyramble.us
We might as well call NBA guard Anthony Parker's younger sister Air Parker, considering she was the first woman to dunk in a NCAA tournament game.
Somewhere behind that stunning visage is a focused baller, always ready to amaze her crowd.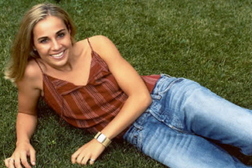 Image via debbieschlussel.com
Something about this name hints at soccer, but Becky Hammon is most certainly that beautiful guard on the San Antonio Silver Stars.
While six All-Star nods detail her illustrious career on the hardwood, only this smile can illustrate her confidence away from it.