Atlanta Braves: Projecting the 2014 Starting Rotation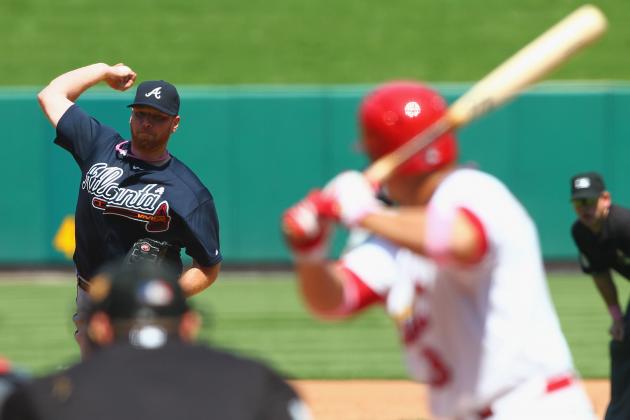 Dilip Vishwanat/Getty Images

Pitching has never been a problem for the Atlanta Braves.
For years, they've had great pitching both in the big leagues and minor leagues.
The present and future are no different as the Braves have a farm system stocked with arms.
There are, however, questions as to who will be in the starting rotation, not only next year, but in the future.
Here's a look at who I'm projecting to be in the Braves' rotation in two years.
Begin Slideshow

»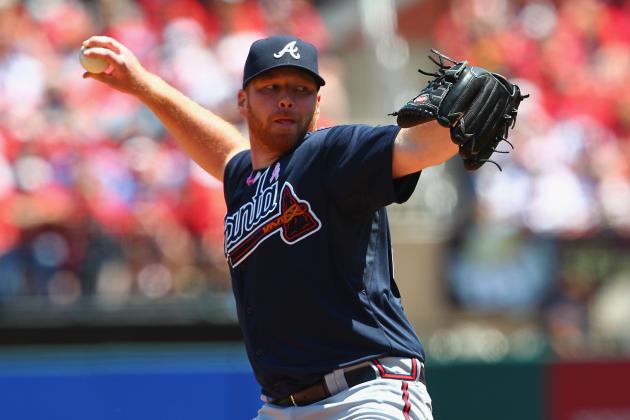 Dilip Vishwanat/Getty Images

There's no questions about Tommy Hanson.
He'll be in the Braves' rotation for many years to come.
In his four seasons with the Braves, Hanson is 37-25 with a 3.29 ERA and 477 strikeouts.
He got the Opening Day start this year and will continue to get the ball to start the season for many years to come.
Hanson is arbitration eligible starting in 2013 but won't become a free agent until 2016.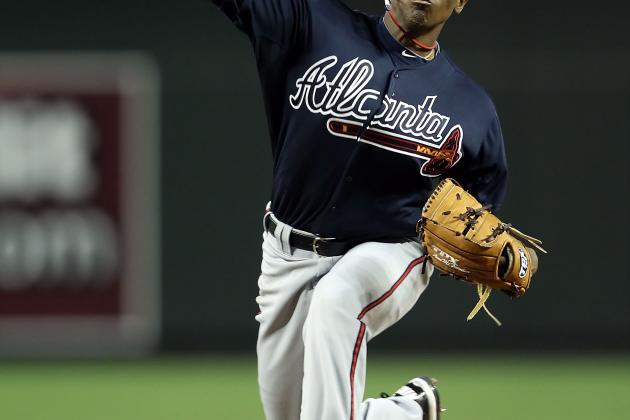 Christian Petersen/Getty Images

Julio Teheran is still in Triple-A Gwinnett, but he'll be a top of the rotation starter once he's in Atlanta to stay.
Although he's had his struggles a little this year in the minors, he showed last year that he has nothing left to prove in Triple-A.
Once a spot opens in the rotation, Teheran will be called up and he'll be here to stay.
I'm projecting that Teheran will be a 200-strikeout guy year-in and year-out.
Teheran won't be arbitration eligible until the end of the decade, so there's no worries about him leaving any time soon.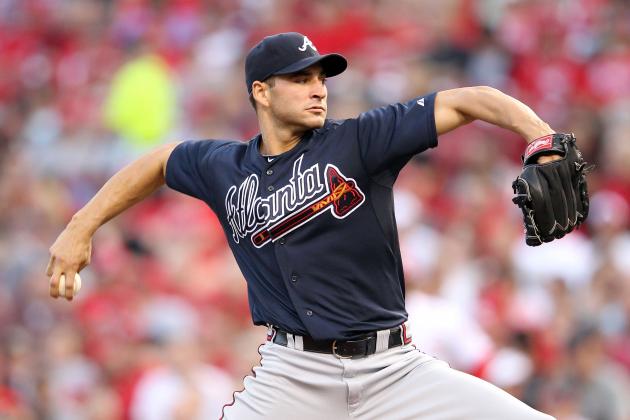 Andy Lyons/Getty Images

A few years ago, Brandon Beachy would never have been in the conversation as being a pitcher in the starting rotation for many years to come.
But, Beachy has put in the hard work and is showing he can be one of the more consistent starters in the rotation.
This year, he's 5-2 with a league-leading 1.77 ERA and 44 strikeouts, which I believe is good enough to warrant an All-Star selection.
With free agency not hitting until 2017, Beachy's not going anywhere.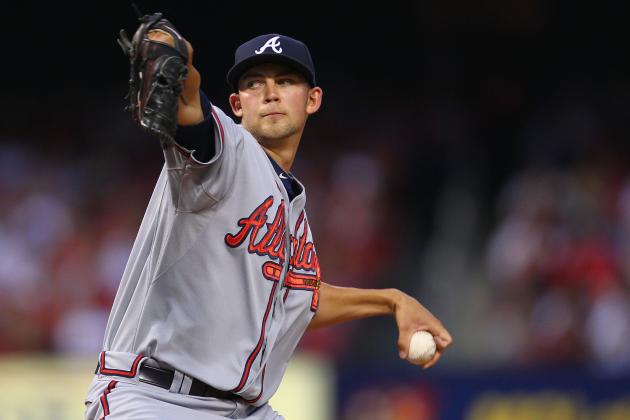 Dilip Vishwanat/Getty Images

Although Mike Minor has had some struggles this year, he's still a good left-hander that the Braves will need to have in their rotation.
It's not odd for a pitcher to struggle when he first makes it to the big leagues, and I believe it will just take a little more time and work for Minor, and he'll be a good starter for the Braves.
One thing is for sure, he can strike out batters.
If he can have a little bit better of control, I see him sticking in the rotation for a long time.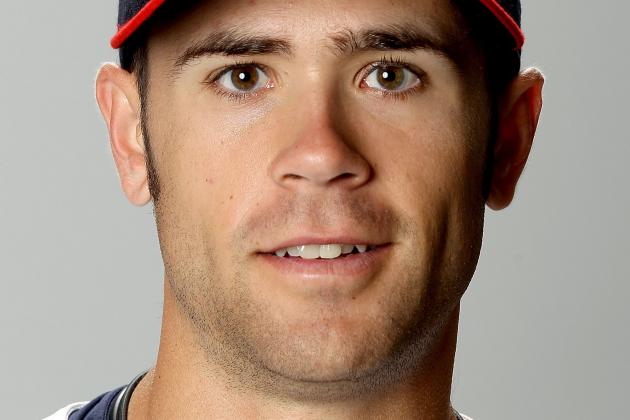 Matthew Stockman/Getty Images

Now, some people may be wondering why I'm putting Sean Gilmartin as the fifth starter when there's other players like Randall Delgado and Kris Medlen still available.
Well, I actually don't believe they'll still be with the Braves come 2014.
With help needing to come to the Braves offensively over the next few years, I believe Delgado and Medlen will be used as trade chips.
That leaves the Braves' first-round pick in 2011 to make his big-league debut in 2014.
Being the No. 5 starter will take all pressure off him and allow him to settle into big league life.