Why a Quarterback Controversy Is Not Always a Bad Thing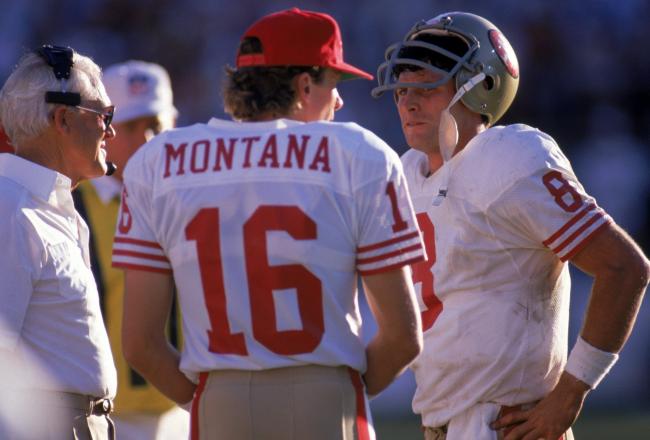 George Rose/Getty Images
Every year we are inundated with stories warning of the ominous nature of a pending quarterback controversy. Apparently having competition at the QB position is the kiss of death for any organization.
This is a long-standing fallacy that needs to be put to rest.
When it comes to a QB controversy, the media spins the story and organizations tuck their collective tails and run, doing everything they can to avoid one. In this article I attempt to alleviate any concerns we tend to have about this misunderstood and very necessary component of football.
Here are common reasons why people avoid a QB controversy.
1. The locker room will be divided and the entire chemistry of the team will be disrupted
I understand the quarterback position innately comes with leadership responsibilities. However, the oversimplified assumption that an NFL locker room must choose sides between competing QBs is ridiculous. Ultimately, a locker room of professional athletes should be fully equipped to handle a team that is trying to determine which guy gives the team the best chance to win.
More than anything, this strategy should be seen as a positive example of the general team philosophy, which preaches putting only guys who give them the best chance to win on the field. After all, if an organization is fully transparent and fair with the teams' most visible position, it should send a reverberating message throughout the locker room that if they work hard, compete, and do the right things, they will be given their opportunity to prove their worth—especially if the guy in front of them is not running away with the job.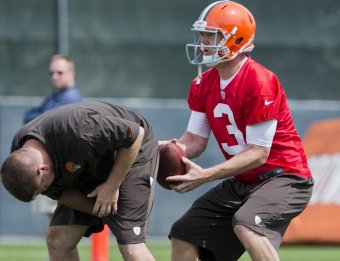 Jason Miller/Getty Images
I would also argue that allowing two guys to fairly compete for the most important position on the team would have a more positive locker room effect than a negative one. A locker room where the team agenda is clearly geared towards winning and doing everything it takes to accomplish that, is one with very trivial problems. Not to mention, it is a team that's probably going to be more united than most.
2. The QB will loose confidence in himself and will play poorly
I cringe at every mention that the fragility of a quarterback's ego is in any way threatened when his starting position is in danger. The last time I checked, an NFL QB should be the strongest mind and most emotionally stable guy not just in his locker room, but perhaps in all of sports. So why do we feel this underlying need to treat them like 220-pound babies?
It may be true some guys just can't handle this type of pressure and competition. Some athletes' egos are just too delicate to withstand the stresses. This is the very reason why putting a QB through such tests are beneficial. Think of it as an effective, natural filter that will weed out the weak never really meant to lead a team through the rigors of a grueling NFL season.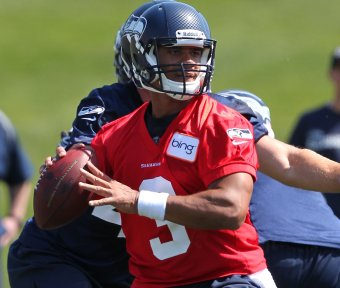 Otto Greule Jr/Getty Images
Taking your team down the field for the game-winning drive by completing that crucial must-have pass on 4th-and-long is not exactly the type of thing for guys who can't handle basic competition for the starting role. The quarterbacks who fold under the encumbrance to win a starting position are not the quarterbacks destined for greatness anyway. Great quarterbacks use competition to their advantage, pushing themselves to be the best they can be.
So, yes, a QB controversy can cause certain guys to fold up and play worse, but you shouldn't let that detour you as a coach or GM—you're simply filtering out a guy who does not belong as your franchise QB.
3. Having two quarterbacks means you don't even have one quarterback
In the late '80s the San Francisco 49ers had a QB controversy growing between Steve Young and Joe Montana. I think they had two pretty darn good QBs during that time. I also think this kept Montana hungry and playing at his best. Both guys ended up being named to the Hall of Fame.
If Brett Favre would've returned to the Packers one or two more years, we would have seen the blossoming of a full-blown QB controversy that most certainly would not be the result of a lack of talent at the position.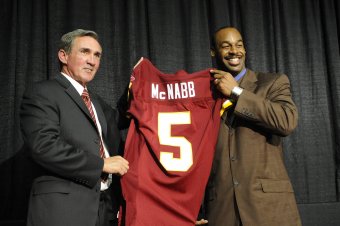 Mitchell Layton/Getty Images
The fact is, sometimes teams are lucky enough to have two really good players at a position. The right thing to do in those situations is to allow for both players to have an opportunity to compete. It also means, that should your starter go down, you have a really nice insurance policy waiting in the wings.
4. The ensuing media frenzy will cause team distractions
In the NFL, it's a healthy practice to take the media and outside hoopla with a grain of salt. Teams that are controlled by the pressures of fans and media, are teams that will have much greater issues on their hands than a simple QB controversy. Those teams' dysfunctions run much deeper as it clearly signifies a major organizational weakness and lack of vision or direction.
Sometimes when the media is carried away with a team's singular topic or issue, it can actually be an effective decoy deflecting attention away from other things within an organization potentially much more disruptive. Or the QB competition can simply be a benign internal topic within the organization, consumed by the hungry media dying for something juicy to sink their teeth into.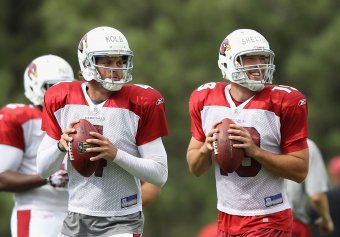 Christian Petersen/Getty Images
Teams should not fear a football decision merely because the possibility it can create a media frenzy. That's as irrational as breaking up with the love of your life just because your friends will talk about it behind your backs.
5. The starter will struggle on the field if he feels the backup breathing down his neck
This takes me back to the Steve Young and Joe Montana example. Great players only get better in those conditions. It keeps them sharp and on their toes.
Joe Montana played 14 years for the 49ers, and the last six of those years were played with Steve Young breathing down his neck. In Montana's 16-year career, he finished three seasons with a passer rating above 100. Two of those seasons came with Young as his back up. One of those being the first year Young was traded to the team (1987). Montana threw more than 30 touchdowns in a season only once in his entire career. That also happened to be the year Young arrived.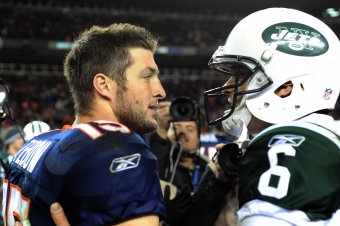 Garrett Ellwood/Getty Images
It may be uncomfortable and even undesirable for that starter to be in such a position, but that doesn't mean it will have a negative effect towards on field performance. Just as it may pain an athlete to train his butt off day in and day out, in the end, that pain and struggle will only make him a better player.

6. The leadership of the team is in flux
This may be true, but to think keeping a struggling QB on the field or keeping a potential franchise QB on the bench will solve the leadership issue is completely shortsighted and unrealistic. The leadership of a team will most likely be in flux simply by having a starting QB that is struggling to produce or win games.
In the NFL, leadership is earned mostly by what a guy proves on the battlefield. If the all he's proving is that he may not be the guy, then the leadership issue is already in question. So you might as well bring in some healthy competition and see if the other guy can do any better.

7. The development of a young QB will suffer because the team cannot dedicate the amount of time for him that it needs to.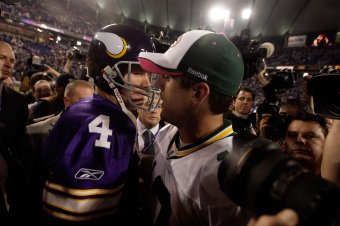 Jamie Squire/Getty Images
Where is this argument when an organization plans to bring the young QB along slowly by having him sit the first year and just watch. The implied logic here would severely stunt the development of that QB.
It seems, by comparison, having your young QB split time in practice in a competition would be the perfect balance between opposing strategies of sitting a QB the first year and throwing him to the wolves from day one. This hybrid strategy gives the inexperienced QB an opportunity to both watch a more experienced guy while also getting hands-on-experience of his own without the full pressures of being handed an entire franchise. This seems a more manageable task than simultaneously adjusting to the speed of the game, learning the playbook, becoming familiar with your teammates and learning how to be a pro all while being the face and leader of the organization.
So let us please end this irrational concern about a quarterback controversy. The problems that usually accompany the controversy are most likely the result of things which spawned before the controversy itself. It is similar to a mental association with crime scenes, and police officers. One who does not fully understand the functional parts of the scenario may assume that police are a bad thing because they are always around crime scenes, which also happen to be bad. However, as we all know, the police are there in a solution-based capacity.
This is essentially what the QB controversy is, it is an attempt at a solution to problems or issues that are already there. Sometimes switching QBs turn out to be ineffective, but the attempt to solve the problem in this manner is not inherently a bad thing. In fact, allowing competition to occur at the QB position is far more beneficial than it is harmful.
This article is
What is the duplicate article?
Why is this article offensive?
Where is this article plagiarized from?
Why is this article poorly edited?

New York Jets: Like this team?