8 Rookies Who Will Have Fans Checking Their Program Guides in 2012-13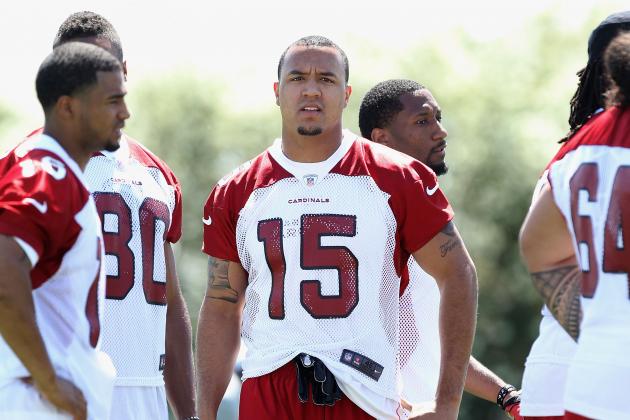 Christian Petersen/Getty Images

A big part of the excitement each year in the NFL is generated by rookie players.
Each season, some rookies make the transition from college football to the professional level with such ease that the struggles of the rest are overshadowed.
The players who shine are not always the ones that we would expect. Obviously we expect to hear the names of Andrew Luck and Robert Griffin III spoken often, but which other players will make a big splash? Whose potential for dynamic playmaking is so high it's through the roof?
Keep reading to learn more about eight players whose names may not have been quite as prominently discussed as the top ten draft picks, but who will surely have fans wanting to learn more in the 2012 season.
Begin Slideshow

»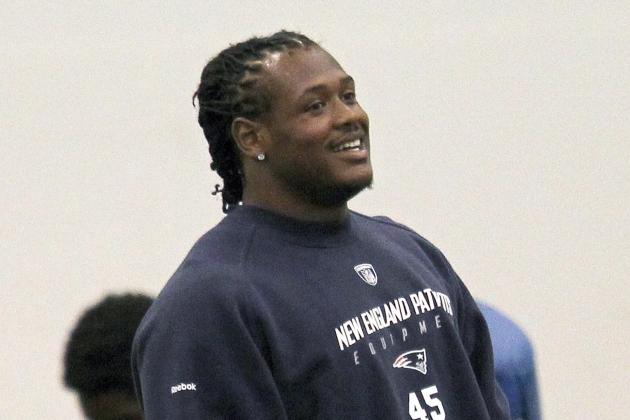 Jim Rogash/Getty Images

Dont'a Hightower was drafted into a New England Patriots defense that was near the bottom of the league during the 2011 season.
To some, that may seem to be a reason for despair. After all, what difference can just a few rookies make for the Patriots defensive unit?
There's an excellent change, however, that Hightower will take this opportunity to truly shine amidst an otherwise lackluster pass rushing unit. His blitz timing and pass-rush moves will give him an edge against the opposition that could time and again be the difference between a decent play and an impact play.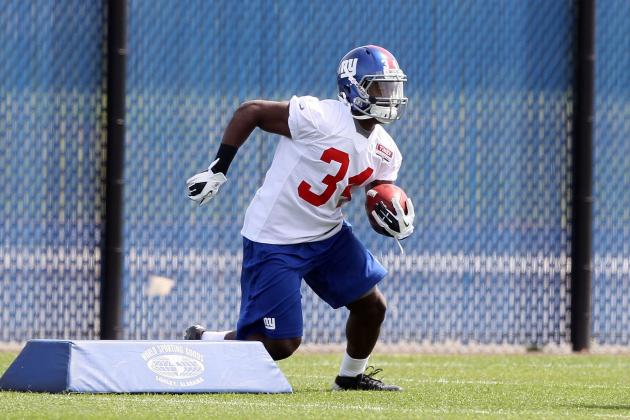 Jim McIsaac/Getty Images

The reigning Super Bowl champions may have found their running game during their 2011 playoff run, but up until the start of the playoffs their ground game was awful.
The problems on the ground were caused in part by inconsistent blocking, but they were exacerbated by an injury to Ahmad Bradshaw, the team's starting running back. Bradshaw will certainly be the starting back at the beginning of the season, but if history repeats itself (as it tends to do), he will fall to injury at some point.
This will be David Wilson's time to shine. Wilson may not have generated the attention that Trent Richardson did, but he is still a dynamic running back with good moves and a lot of playmaking ability. He is in an excellent position to follow on the heels of other running backs before him who have made jaws drop around the NFL as a rookie who shoulders the load for an injured veteran.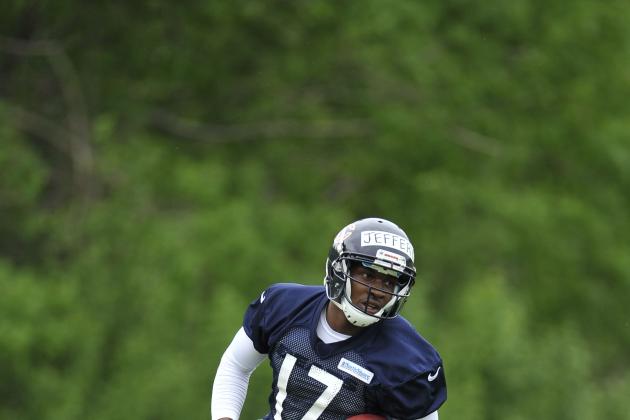 Brian Kersey/Getty Images

Questions about his work ethic may have hurt Alshon Jeffrey's draft stock, but now that he's made his break into the NFL with the Chicago Bears he's holding nothing back.
The Bears have made big changes in their wide receiving corps, most notably by bringing in the outstanding Brandon Marshall to help shore up a group that never seemed to quite click in the 2011 season.
Jeffrey won't be returning kicks since that job seems to be Devon Hester's singular specialty, but he will have another purpose on the field: Quietly running routes and providing blocks until Jay Cutler needs to seek him out.
Provided that he can keep his weight under control and maintain the discipline he needs to stay in top shape—which doesn't seem to be a question right now—Jeffery will be able to fly under the radar thanks to the attention Marshall will generate.
There is no question that Marshall will monopolize the attention of the opposing defense, which should leave Jeffery in an excellent position to make big plays all season.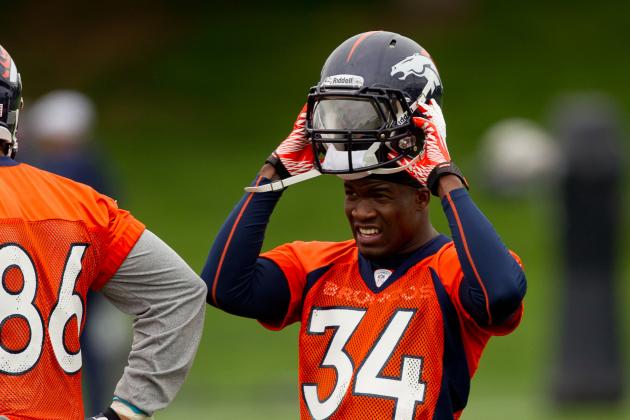 Justin Edmonds/Getty Images

The Broncos have really picked up a gem in running back Ronnie Hillman, formerly of San Diego State. A hard, durable inside running back, Hillman should be able to find and exploit holes wherever they may arise on the field.
His hands are also good enough to catch dump passes from Peyton Manning, another point in Hillman's favor.
Thanks to the offensive composition of the Broncos, there will probably be more pass plays than running plays. This could work in Hillman's favor, opening the field up for him to make big plays when he does receive the ball.
The interesting thing about Hillman is that although he has not generated much interest outside of Denver, he has the potential to act as a replacement for the aging Wilis McGahee and become a force to be feared on the ground. In fact, if the cards fall his way this season he might replace McGahee as the official starter this year.
Mike McGinnis/Getty Images

If Nick Perry had been drafted by another team, there is a good chance that he would have been able to carve out team-leading numbers as a pass rusher.
Unfortunately for Perry, he will line up opposite fellow USC alum Clay Mathews, a man who will likely steal the show after a quiet year in 2011.
This could work out in Perry's favor.
While opposing teams focus on continuing to contain Clay Mathews, Perry will have every opportunity to break through the single-coverage that will be assigned to him to make big pressure plays.
He may not lead the league or even the team in sacks, but Perry will be the kind of difference-maker on the field who may help stabilize a reeling Packers defense.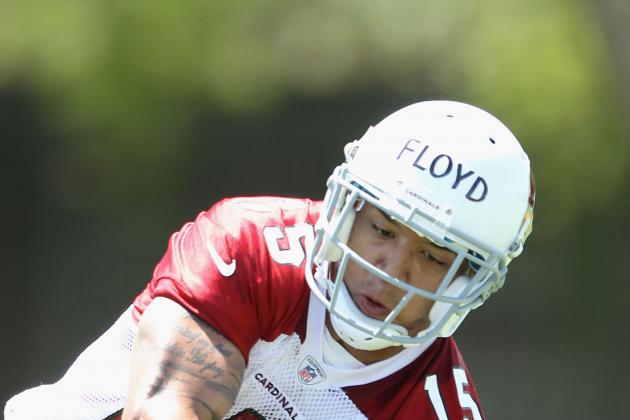 Christian Petersen/Getty Images

Playing wide receiver alongside Larry Fitzgerald is bound to have its high points, as Michael Floyd will find out this season.
Whenever Fitzgerald takes the field, any other wide receiving options are viewed as a distant second in terms of concern for coverage. Sure, they need to be accounted for but the most talented defenders are reserved for Fitzgerald.
Michael Floyd will change the entire playing field for the struggling Cardinals offense simply by being almost as dominating of a physical presence on the field as Fitzgerald.
Now, when whichever quarterback wins the starting job needs to find an alternate place to throw, he will be able to look to Floyd. This is a receiver who will blow through single coverage just like Fitzgerald, which means that he should be able to easily come down with the ball as long as it is thrown into his general vicinity. He's athletic enough to keep his feet and grind out yards after the catch, too.
Until the opposition wises up and figures out how to effectively cover both big receiving options, Floyd should have an offensive field day every week.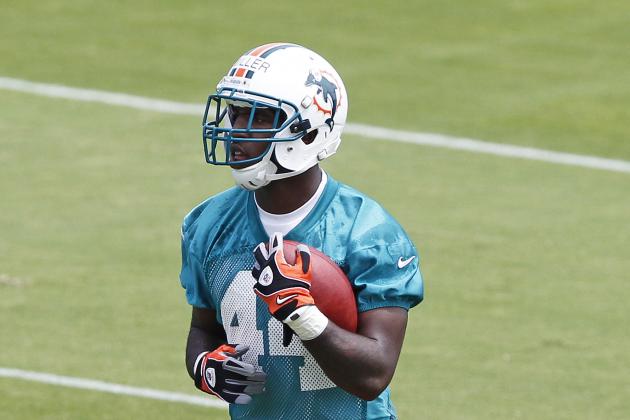 Joel Auerbach/Getty Images

Lamar Miller was hands-down the fastest running back in this year's draft. Despite his speed, he slipped to the 4th round before the Dolphins snapped him up.
Looking at miller's style of play, one might be reminded of some of the other small, fast runners around the league. LaRod Stephens-Howling and Darren Sproles are both smaller speedsters, and are huge impact players who make the types of jaw-dropping plays that are replayed by the media for days.
Lamar Miller is just as dynamic as either of those men, and his potential to make big plays will be enormous. The Dolphins are looking for ways to become more competitive in their division. Miller's set of skills may be an important tool that will help them achieve that goal.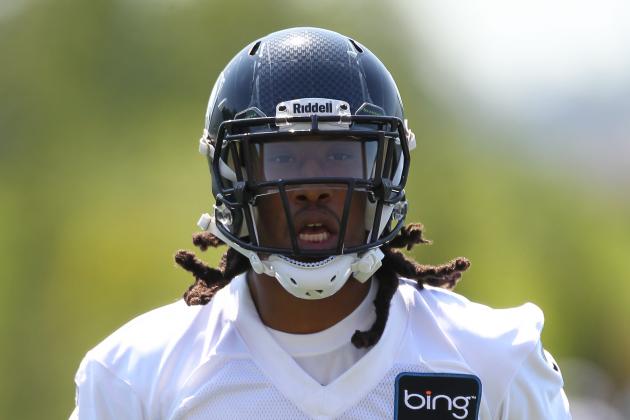 Otto Greule Jr/Getty Images

When the Seattle Seahawks selected Bruce Irvin with the 15th overall pick in the NFL draft, many scratched their heads and wondered how a kid with just two years of experience at the highest level who cannot play against the run made it off the boards so high.
With the right coaching, though, the Seattle Seahawks will be the ones with the last laugh here.
Irvin may not have been effective against the run, and he has a lot of catching up to do when it comes to learning how to be the best man on the field. Yet with only a couple of years at defensive end under his belt, Irvin has evolved into a specialist pass rusher.
Imagine what he will do if a coach works with him to improve the rest of his game?
Better yet, imagine what he will do if a coach works with him to improve his pass rushing game.
He may have been a somewhat obscure name during the draft, but Irvin stands poised to be one of the most electric rookies on the field in 2012.