25 Youngsters Who'll Dominate Europe's Major Leagues in 2012-13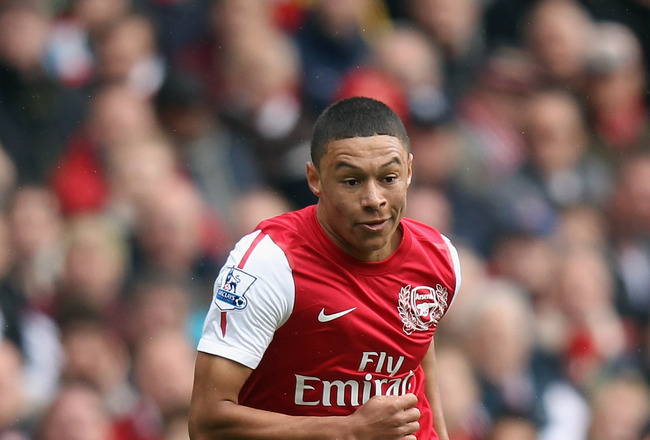 Bryn Lennon/Getty Images
World Football has some talented youngsters ready to set the major European leagues alight next season.
To narrow it down we are looking at players who will be playing in La Liga, the EPL, Serie A, Ligue 1 or the Bundesliga next season.
Only players 22 years old and younger are on this list and the different histories as well as the different situations of all these youngsters determine how their dominance will be viewed.
For instance, its hard to say that some like Alex Oxlade-Chamberlain will be dominant, i.e. score a lot of goals and have a lot of assists, in the Premier League but he could, and probably will, have a major impact on Arsenal's fortunes.
On the other hand, Eden Hazard is already past this stage, having been named the Ligue 1 Player of the Year twice in a row and having the stats and silverware to back it up. He will have to prove himself again in England but that would be the case for any star, young or old.
Here are 25 youngsters who'll dominate Europe's major leagues in 2012/13.
Xherdan Shaqiri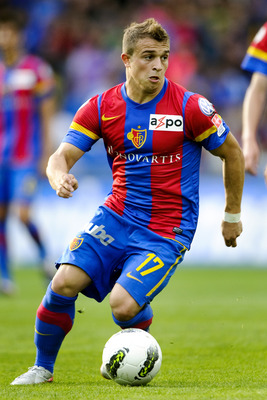 EuroFootball/Getty Images
Xherdan Shaqiri will be rubbing shoulders with the likes of Franck Ribery, Arjen Robben and Bastian Schweinsteiger next season.
Those players will provide Shaqiri with some great chances and he'll also have Mario Gomez to target for his own assists.
With all these quality players around him, Shaqiri looks set for a great debut season with Bayern Munich.
Junior Hoilett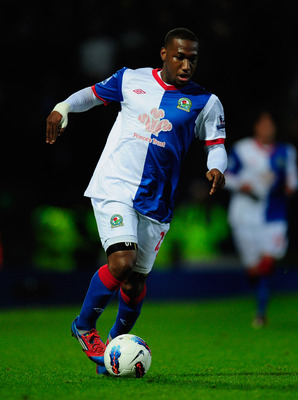 Stu Forster/Getty Images
With Blackburn being relegated last season it is likely that Junior Hoilett will leave the club this summer with teams like Tottenham, Arsenal and Bayern Munich interested in his services.
Whether he ends up in the Premier League or not, he could be in for a big season next year. Hoilett already has three years experience in the Premier League and has improved his output in each season with his club.
If he plays for one of those new clubs he would definitely benefit from the quality of his new teammates. The fact that he has already been improving as the season may see him perform at a really high level.
Alex Oxlade-Chamberlain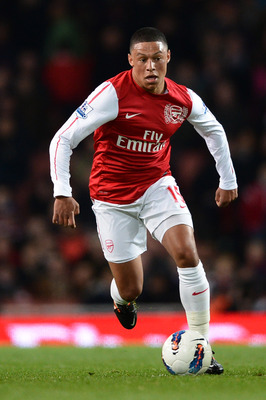 Laurence Griffiths/Getty Images
In a Premier League debut season that saw him make 26 appearances, and grab four goals and two assists in all competitions, Alex Oxlade-Chamberlain showed tons of potential.
Some impressive performances even earned him a place in England's squad for the upcoming Euro 2012 tournament.
So what can we expect from Chamberlain next year? If he continues on this same path Chamberlain will become an integral member in the Arsenal lineup and will see more appearances for his club.
He has already shown that he can be productive and with some experience already on his side, fans can expect Chamberlain's performances to have a major impact on Arsenal's fortunes much like Jack Wilshere's did a year ago.
Iker Muniain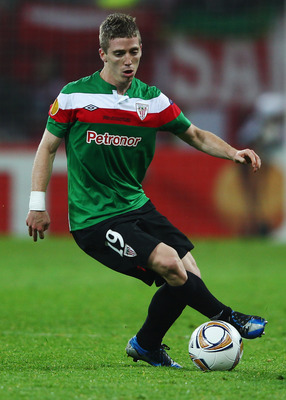 Alex Grimm/Getty Images
Iker Muniain has tons of potential and has had a great start to his career so far. The versatile attacker has played in some pretty important games for Athletic Bilbao in his young career and could be set for a breakout season next year.
Muniain is still only 19 and, like Junior Hoilett, he already has three years of experience in a top league and could easily be a major force in La Liga next year.
Jordan Ayew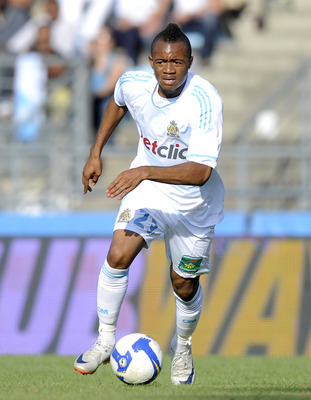 Ander Gillenea/Getty Images
Jordan Ayew may follow in the footsteps of his older brother Andre Ayew as well as his father Abedi Pele and rise to stardom at Marseille.
Next season may be that year. Ayew has Loic Remy to compete with for a place up front but he has already begun to show he skills. He played a part in the club's run to the Champions League quarterfinal and had seven goals and three assists in all competitions.
David Alaba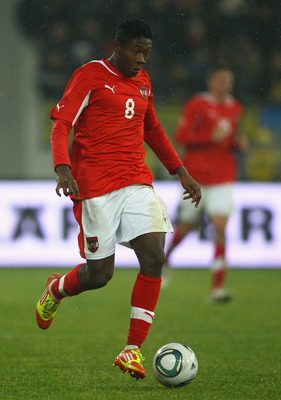 Richard Heathcote/Getty Images
David Alaba had over 30 appearances for Bayern Munich this season and, while that can certainly be looked at as sort of a breakout season, some of his playing time was due to the long-term injury of Bastian Schweinsteiger.
Alaba's role in the club will increase next year and he will certainly play a major part in the teams effort to topple Borussia Dortmund from the Bundesliga throne.
Cristian Tello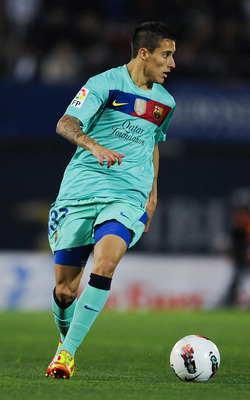 David Ramos/Getty Images
Cristian Tello came in and impressed fans with some pretty accurate finishing this season. Tello could see more playing time next season and will most likely improve on his seven goal haul in 2011/12 for Barcelona.
Antoine Griezmann
Denis Doyle/Getty Images
Real Sociedad's French winger Antoine Griezmann has tons of talent and has been a constant presence in the side for the last few seasons.
He has been linked to Barcelona in the past and has even eyed a move to Atletico Madrid. Whether or not he does move to a new team, Griezmann has the talent and experience to make a real contribution wherever he goes.
David De Gea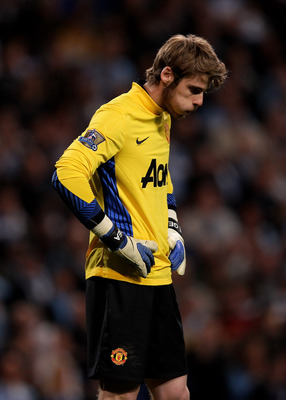 Alex Livesey/Getty Images
David de Gea's debut season at Manchester United saw the player make a number of mistakes but he also showed the talent necessary to be a starter for a club like United.
With one year of Premier League experience under his belt, de Gea could have the kind of performances that help Manchester United retake the title from their fierce rivals.
Ander Herrera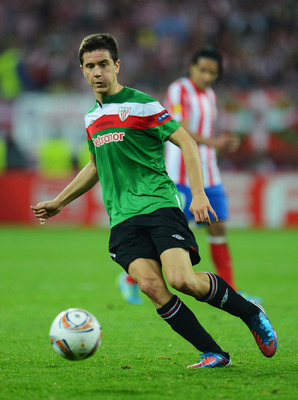 Shaun Botterill/Getty Images
Athletic Bilbao has two of Spain's brightest prospects with Iker Muniain being joined by Ander Herrera.
Herrera played a large part in Athletic Bilbao's season so far this year and will be looking to step into an even bigger role next season.
Erik Lamela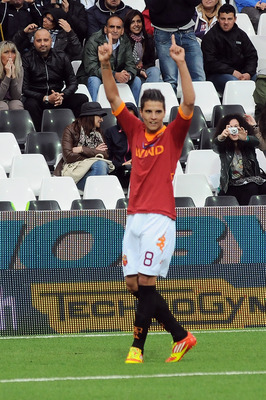 Mario Carlini / Iguana Press/Getty Images
Erik Lamela had a pretty decent debut season with Roma, scoring six goals and adding six assists in all competition.
The young Argentinean has plenty of talent and must certainly improve upon his statistics after one year of Serie A experience under his belt.
Tom Cleverley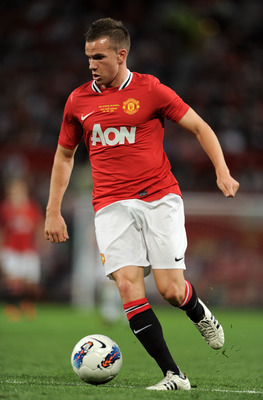 Chris Brunskill/Getty Images
Tom Cleverley's impressive start to last season was derailed by injury. This season could very well have been his breakout season for his parent club.
Despite all the rumours of midfield reinforcement, Cleverley is highly regarded in the Red Devils camp and the 22-year-old midfielder will play a major role for Manchester United next season.
If he can start next season as he did the last, without any disruptions, he will have a great season.
Daniel Sturridge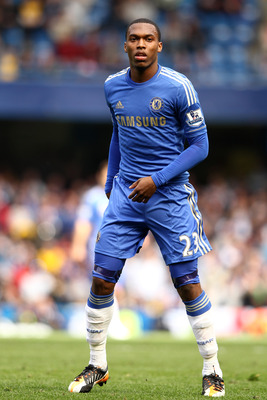 Ian Walton/Getty Images
With Didier Drogba on the way out, Daniel Sturridge may get the freedom he needs to become the Blues' leading man up top.
Sturridge had 13 goals and six assists in this recently concluded season and with more time in a central role, he could be one of the top strikers in the EPL next season.
Stephan El Shaarawy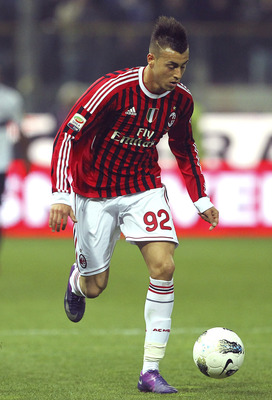 Marco Luzzani/Getty Images
Despite having to compete with players like Robinho, Maxi Lopez and Pato throughout the season, Stephan El Shaarawy still managed 28 appearances for AC Milan in 2011/12.
El Shaarawy managed to score four goals and two assists in those appearances and looks set to be the next great Italian talent honed by the club.
Thiago Alcantara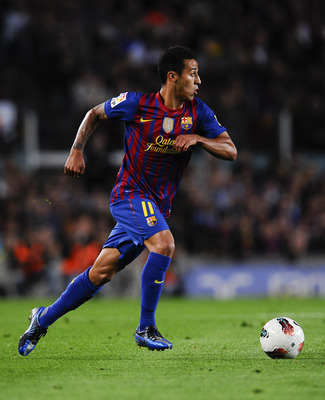 David Ramos/Getty Images
Thiago Alcantara's playing time increased this season but the impact that fans might have expected the young Spaniard to make wasn't really there.
Alcantara did have the second highest passing percentage, according to Whoscored.com, and did chip with a few goals but he was more of a useful rotational player than key member of the Barcelona squad.
It's no secret that Xavi's time on the pitch is coming to a close and with the versatility that Cesc Fabregas has shown, Alcantara may get his chances next year to make the veteran's position his own.
Everyone knows just how good Thiago can be and next year may be given time to take the reins and be a key player for Barcelona
Danny Welbeck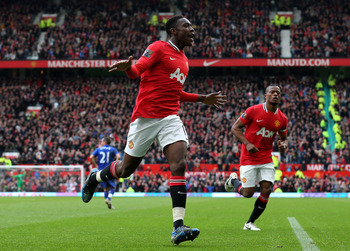 Alex Livesey/Getty Images
Danny Welbeck really impressed this season with 12 goals in all competitions for Manchester United.
Welbeck improved upon his output from his loan spell at Sunderland and he has all the resources he needs to continue improving each year.
Sir Alex Ferguson has praised his partnership with Wayne Rooney and one has to think that next season will be even more productive for United's No. 19.
Andre Schurrle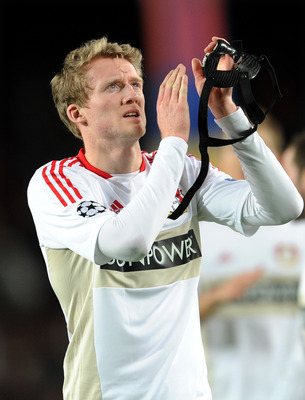 Jasper Juinen/Getty Images
Andre Schurrle's debut season at Bayer Leverkusen didn't exactly go as planned, with only nine goals in all competitions, but the German attacker could easily make amends next season.
Schurrle has attracted interested from Chelsea but whether he is in Germany or England, he will have a formidable impact in whichever league he plays.
If he stays in Germany he will have had one year with his new teammates and will be looking to repay the faith of his bosses. At Chelsea he would be surrounded by higher quality players who will make his life on the pitch easier.
Gabriel Torje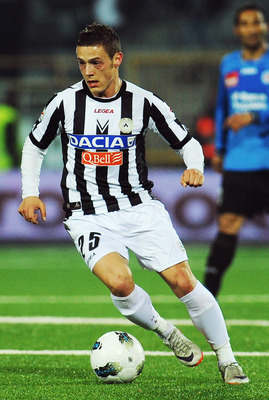 Valerio Pennicino/Getty Images
The "Romanian Messi" is another youngster who had a somewhat disappointing debut season with a new club, appearing only 16 times and bagging two goals all season for Udinese.
Players with his type of potential are usually able to turn things around though and if the team's star attacker, Antonio Di Natale, does retire next season, it will be up to Torje to lead the line for the club.
Torje has the talent to be the lead attacker for the club, as he showed in his final full season with previous club Dinamo Bucharest, and he may just turn on the style next year.
Isco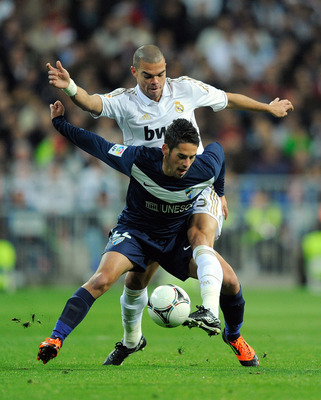 Denis Doyle/Getty Images
Isco had a very solid debut season in a new-look Malaga side and will certainly be hoping to build on that next season.
With players like Santi Cazorla around him and Manuel Pellegrini still in charge, Isco will have the help and the guidance needed to be one of the top players in Spain.
He has shown some of his passing and finishing skills with four assists and five goals on the season but one can expect much more of that next season.
Eduardo Vargas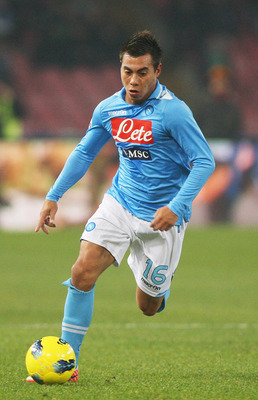 Paolo Bruno/Getty Images
Eduardo Vargas joined Napoli in the January transfer window and struggled a little bit coming out of the gate.
The young Chilean's half-season should have given him a good chance to adapt and prepare for next year and Italy may see the player return to the form that had some of Europe's top clubs vying for his signature.
Gaston Ramirez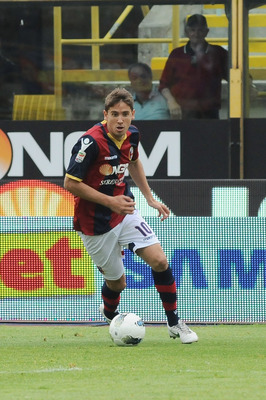 Mario Carlini / Iguana Press/Getty Images
Gaston Ramirez is a more known commodity in the Italian game than his fellow South American Eduardo Vargas.
He has two season under his belt at Bologna and the young Uruguayan star is just getting warmed up. Bologna was 10 points away from a European spot last season and if Ramirez uses all his talents to full effect he could get the club to challenge for such a spot next season.
Philippe Coutinho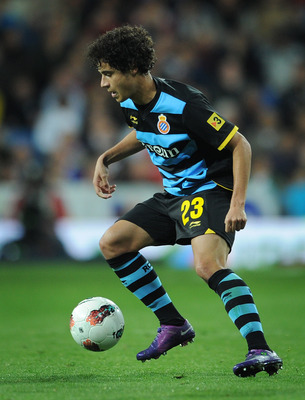 Jasper Juinen/Getty Images
Philippe Coutinho's recent loan spell with Espanyol has set him up for a really good season next year.
He arrived at Inter in 2010 and didn't get the necessary playing time to progress but since joining Espanyol in January he has played a solid part in the teams end to the season.
Coutinho played in 16 games for the Spanish side and scored five goals and had an assist. While the club is interested in keeping him for another year, and he is willing to stay, he may head back to an Inter team in need of youth.
Wherever he ends up, Coutinho will likely have a solid, productive season after getting some much-needed playing time.
Eduardo Salvio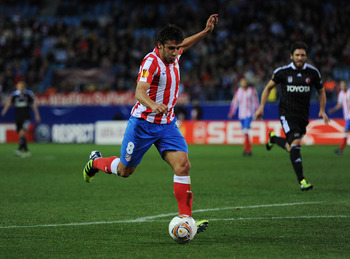 Jasper Juinen/Getty Images
Eduardo Salvio was a constant selection for Atletico Madrid this season, scoring eight goals and adding three assists in 47 appearances.
His main contributions came in the Europa League and Salvio will hope to build upon that as well as improve his league play as Madrid had a disappointing season in La Liga.
Mario Balotelli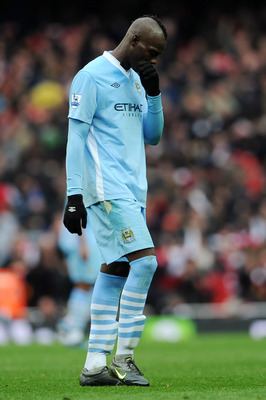 Michael Regan/Getty Images
Mario Balotelli has yet to really stamp his authority in the EPL, or before that in the Serie A, but he has impressed.
He went some way to show his full potential with his 17 goals for Manchester City this season but that was most definitely overshadowed by the actions of Sergio Aguero.
If he can finally get over his character and discipline problems, a focused Balotelli can really make waves in England.
Isaac Cuenca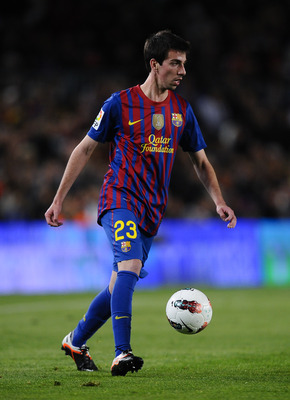 David Ramos/Getty Images
Isaac Cuenca had an above-average debut season, appearing in 30 games, mainly as a substitute, for Barcelona. It has to be said that his high appearance total was due to the injuries to David Villa and Ibrahim Afellay.
Still, Cuenca showed that he has the talent to play an even bigger role for Barcelona next season and that may come with a lot more productivity.
Keep Reading