Tiger Woods: Four Big Reasons Tiger's Career Will Never Be Revived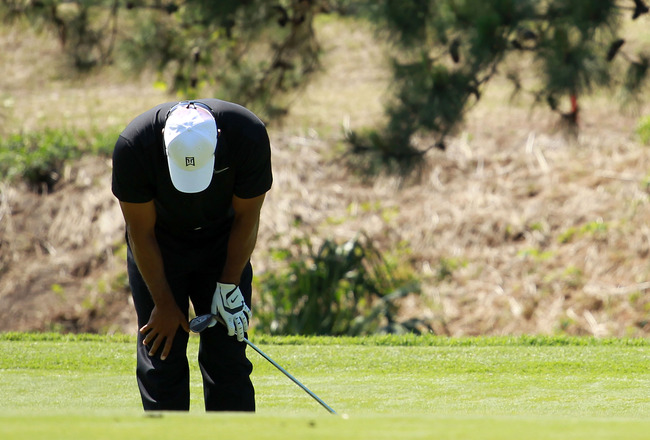 Tiger has struggled mightily since his return.
Andy Lyons/Getty Images
Since his marital issues became tabloid fodder in late 2009, Tiger Woods has not been the same golfer.
Ever since that fateful car accident almost three years ago, event after unfortunate event has been piling up atop one of the greatest athletes we have ever seen. He has fallen faster and harder from grace than any athlete, or perhaps human being, in history. Personal issues have blended into issues with his swing, coaches and the media.
It has been nearly three full years and Tiger has not shown any consistent improvement in his game. The time has come to be legitimately concerned. It is becoming clear that Tiger Woods' career will never be revived.
The Facts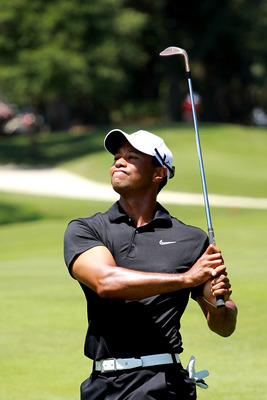 Woods has not been winning anything recently.
Andy Lyons/Getty Images
Facts are facts: there is something wrong with Tiger Woods.
Since the start of the 2009 season he has missed cuts in two majors and wracked up two more DNPs. Taking away his fourth-place finish in last year's Masters, Tiger's last three starts at major tournaments have finished like this; 23, 28, 40.
After winning 17 tournaments during the three-year period between 2007-2009, Woods has won just one tournament in from 2010-2012. His win at the 2012 Arnold Palmer Invitational ended a streak of 27 winless starts on the PGA Tour.
New Era of Younger Stars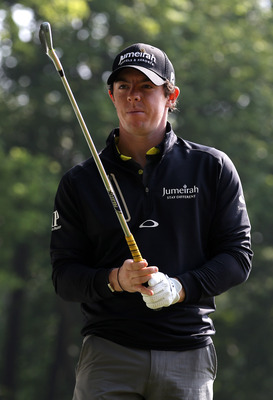 Young stars like Rory McIlroy are poised to take over the spotlight.
Ian Walton/Getty Images
Tiger Woods was so dominant for so long, while other golfers just waited and pined for their shot.
Now there is an opening at the top of the sport and many new names are looking to fill it. Players like Rory McIlroy, Martin Kaymer and even Rickie Fowler all have the advantage of youth on their side as they try to take over the game of golf.
At the age of 34 and with 16 years of professional golf under his belt, I'm not sure Tiger has the drive to continue on anymore.
Woods has made more money than he could ever need and has won a considerable amount of championships and majors. If he doesn't turn his play around in the very near future, there will be little incentive to continue his career.
The Fall Wasn't Quick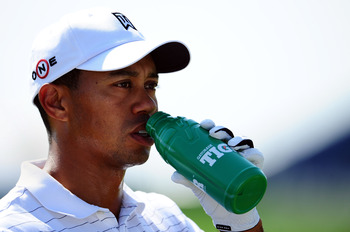 Things have continually piled up on Tiger, like Gatorade dropping him as a sponsor.
Stuart Franklin/Getty Images
When all the news about Tiger Woods' affairs and secret life came out, it wasn't a one-shot deal.
Had things gone quickly and not been drawn out, an athlete of Tiger's stature and talent may have been able to work his way out of this situation. However that was not the case with him.
All the lies and cover-ups built up over the years and have now taken their time to come out and continue to stomp on the legacy of this once-great athlete.
Difficulties with his wife and family, coaches, media and sponsors have continually put Tiger down over the past three years. That much abuse will be too much to overcome.
No One Has Ever Fallen This Far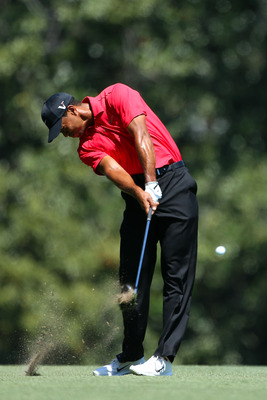 Tiger's fall has been as astonishing as his rise.
Andrew Redington/Getty Images
The simple fact remains that there is no precedent for what Tiger Woods has gone through these past few years. No one has ever been as dominant at an individual sport as Tiger was and no one has ever fallen as far as he has in such a short period of time.
When thinking of athletes who have had massive falls from grace in the past, you think of names like Pete Rose, Mark McGwire and Barry Bonds. None of those men were necessarily in their prime when everything came tumbling down. None of them were quite at the level Tiger was either.
Because there is no precedent for a fall like this, there is also no precedent for someone emerging from it. Tiger will not be able to climb out of this hole.
Keep Reading