2012 Olympics: 10 Things You Need to Know About US Beach Volleyball's April Ross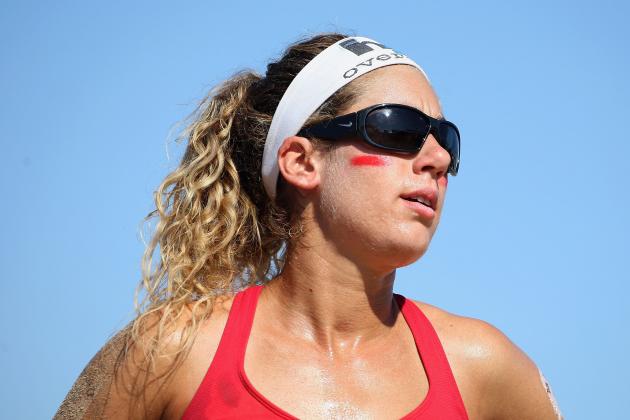 Christian Petersen/Getty Images

April Ross is one of the best female volleyball players on the planet. She will be looking to take her talents to London in 2012 and come home to the USA with her first career Olympic medal.
But who is this athlete that has nine FIVB first-place finishes?
Who is this Newport Beach native who is "just excited to be here?"
Who is she?
Does she have a shot at a medal?
Let us find out. Here are ten things you have to know about USA Olympian April Ross.
Begin Slideshow

»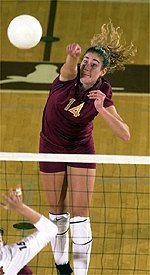 She was completely dominant when she was a student at USC.
The Trojan left the school among USC's all-time career record-holders, ranking in the top six in eight statistical categories, including first in points (1,430) and points per game, second in service aces (161) and service aces-per-game (0.38), fourth in attacks (3,859), fifth in kills (1576), kills-per-game (3.73) and digs (1,296) and sixth in digs-per-game (3.06).
She was to the USC volleyball community what Reggie Bush was to the USC football community, minus the allegations and later controversy.
If Trojan volleyball was a beehive then April Ross would be the Queen Bee.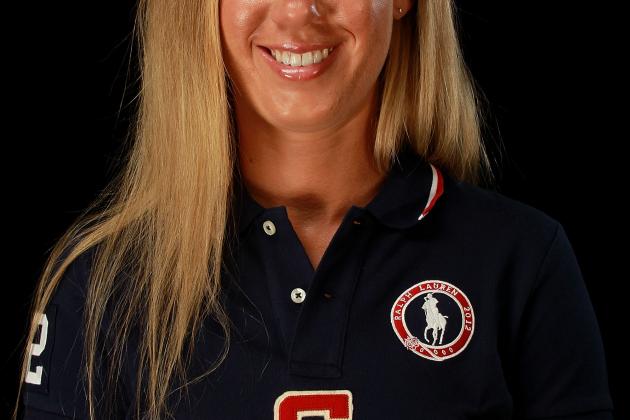 Ronald Martinez/Getty Images

Subway has a pretty flawless thing going on... only thing that would make it better is organic meats/veggies... a girl can dream :)

— April Ross (@BeachProApril) May 20, 2012
When I go to Subway I usually order the Chicken & Bacon Ranch sandwich stuffed with melted cheddar cheese.
That, ladies and gentlemen, is the fundamental difference between an Olympian and a blogger who writes about said Olympian.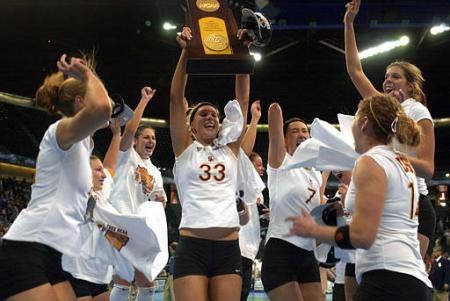 Winning a championship once makes people say, "Nice work!"
Winning another championship the next season makes people say, "NICE WORK!"
As a freshman at USC, Ross helped the Trojans into the NCAA Final Four. In her sophomore year, the squad reached the NCAA Regional Finals but they never made it to the grandaddy of them all.
That changed in her junior year.
In 2002 she was named a First Team All-American and led USC to a one-loss season. The only loss was at the hands of the Stanford Cardinal. But destiny and talent played their way into that season and USC faced their in-state competitor in the NCAA championship.
Ross had 15 kills and 14 digs in the game and USC took home the championship victory.
In her senior season, the Trojans went undefeated en route to another NCAA championship.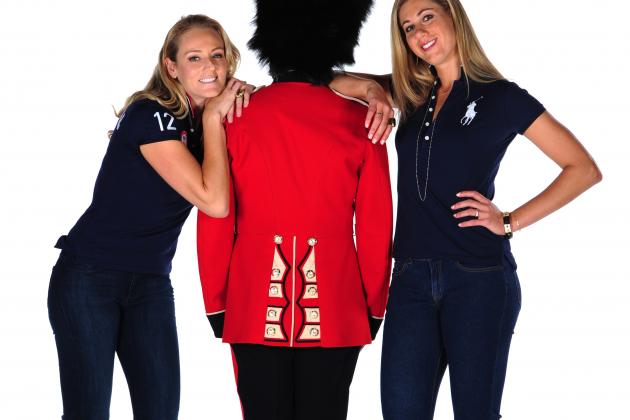 Harry How/Getty Images

Jennifer Kessy also attended USC, but graduated in 1998 with a bachelor's degree in history in addition to being named All-American in her senior year.
Kessy is 34-years-old while Ross is only 29, but they make a formidable duo.
In 2009 they were named USA Volleyball Beach Team of the Year and the tandem has become one of the winningest duos in the world.
In 2009 they won the FIVB World Championships in Stavanger, Norway.
Turning this insane chemistry and obvious talent into a medal in London won't be easy, but it also won't be hard. If this duo can build on an impressive 2009 campaign, they will turn heads this summer.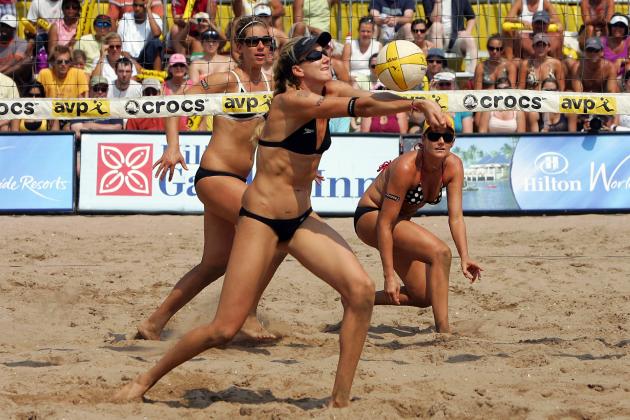 Jim McIsaac/Getty Images

Yes, she beat that Misty May-Treanor and Kerri Walsh.
These two athletes are one of the the main reasons I ever started to watch beach volleyball. In a talented field like volleyball, annihilating the competition like this duo has done is not commonplace. They are two-for-two in Olympic Golds.
But nobody is perfect. Just ask the 2007 New England Patriots.
On September 5, 2008, Ross and her then-partner Jennifer Boss upset the World No. 1 duo at an AVP tournament in Santa Barbara, California.
That win bodes well for London, as May-Treanor and Walsh will be the team to beat.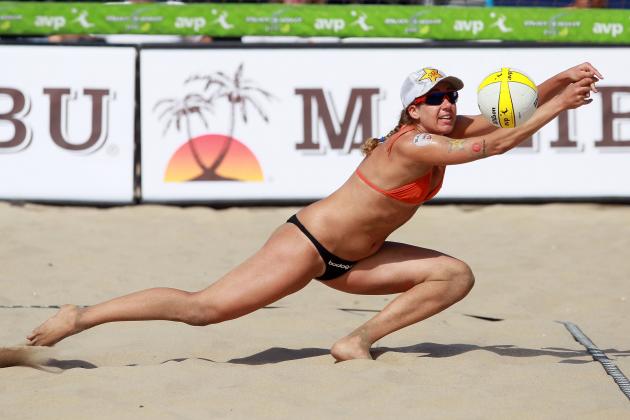 Jeff Gross/Getty Images

This morning, in my head, I started narrating my life like Katniss in #HungerGames .... #iHaveAproblem

— April Ross (@BeachProApril) April 19, 2012
Sometimes I narrate my life like Brent Musburger.
"This has been an exciting few hours of watching SportsCenter. I hope that it at least took your mind off the stock market."
Well, I was never thinking about the stock market fake Brent but thank you for that. It was an exciting few hours of SportsCenter.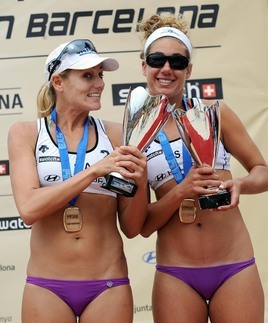 In 2009 the Women's FIVB World Tour named April Ross the "Best Hitter" in the world. In 2009 she picked up an award for "Best Attacker."
Those two awards were nice, but Ross had to buy herself a new shelf in 2011 as she was recognized as the "Best Hitter" and "Best Server" on the tour.
Being decorated with these prizes is a great boon for Ross going into London. She already had an important role on the Women's FIVB World Tour, establishing herself as a powerful force in the game.
Having these decorations to her name is just another reason for opponents to fear what Ross brings to the sand.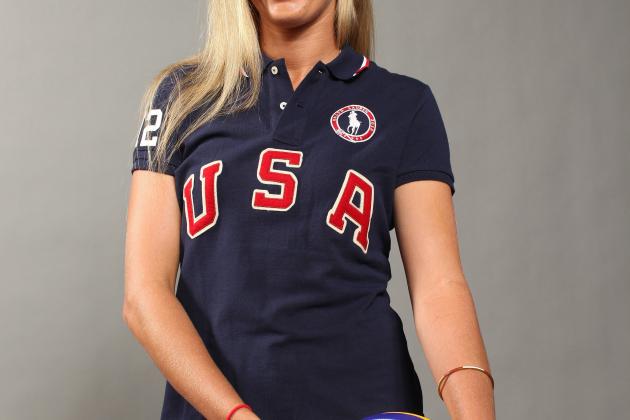 Nick Laham/Getty Images

Behind every star athlete is a great foundation and work ethic.
Everyone started somewhere.
Ross had a great start in high school and let that define her career. She was the 1999 Gatorade Circle of Champions National Player of the Year.
Ross proved that her athletic ability extended far from the beach/court and into other areas of play, as she not only notched her four letters in volleyball in high school but she lettered four years in track and three in basketball.
Did I mention that she was also an honor roll student all four years?
In the 2000 and 2001 summers she was a member of the USA Junior National Team, and soon made the USA A2 Women's National Phase 1 Team in 2002 and finally the Women's National Team in 2003.
These achievements in high school set the tone for the rest of her life and she wound up competing in the Olympics.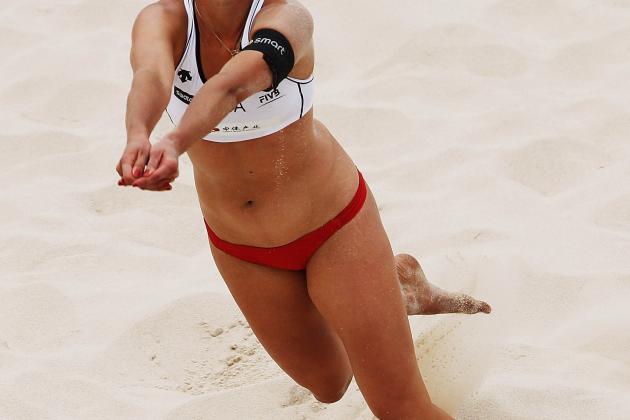 Lintao Zhang/Getty Images

Winning a Rookie of the Year award in any sport is a great honor.
It shows that your chosen community respects your ability to become a great player and feels that you have a bright future ahead of you.
It cements your claim as a great athlete.
Winning the Rookie of the Year award once would be a wonderful distinction.
Winning it twice would make you legendary.
Then call April Ross a legend.
In 2007 she became the first American woman to win the FIVB Rookie of the Year. This was a season after she won the AVP's Rookie of the Year award.
These awards were well deserved as Ross became one of the best female volleyball players on the planet.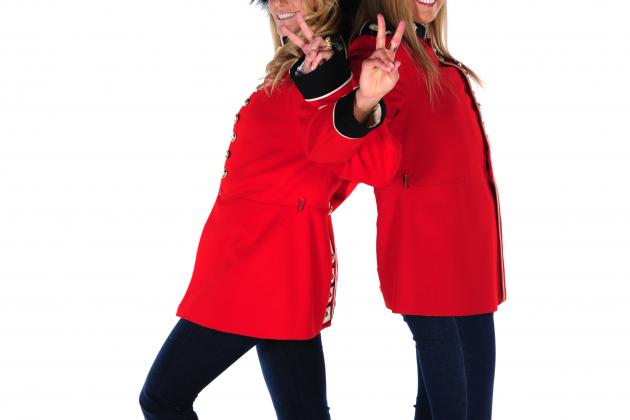 Harry How/Getty Images

Based upon what you have read in this article, it is fair to say that April Ross has a fair chance to medal in London.
Jennifer Kessy and Ross are currently ranked fourth in the world.
This duo can easily medal this summer. They are one of the most explosive and greatest squads playing the game today.
I wouldn't be surprised to see them on the podium. You shouldn't be either.