The 20 Best Value Players in Sports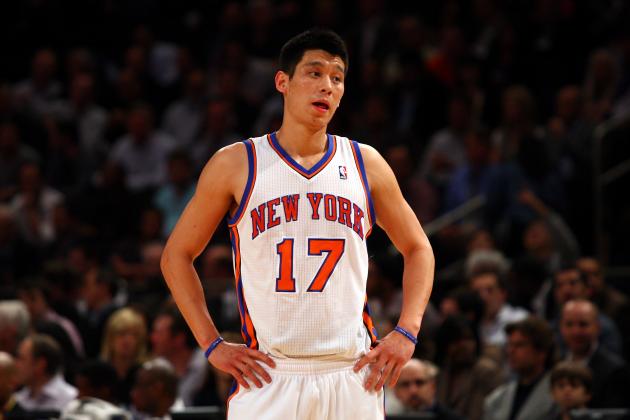 Chris Chambers/Getty Images

Who are the best 20 athletes from a value standpoint in all of the four major team sports?
That is the subject we look to tackle today. One thing is for sure, if you make this list, you can be assured that a much bigger payday is awaiting these athletes in the near future. If not with their current team, then surely with another team that will be willing to pay them much more.
The players we came up with have different scenarios as to why they are a value player.
In some cases, it was players that weren't eligible for salary arbitration yet. In others, it was a veteran player that was thought to be on his last leg. Some of these athletes went undrafted, so they are playing for the league minimum.
Regardless of the circumstance, they represent great value to their team.
Please note that all statistics used in the presentation were current as of the time this article went to publication. Our source used in the presentation for the players' compensation figures is courtesy of Spotrac.com.
Begin Slideshow

»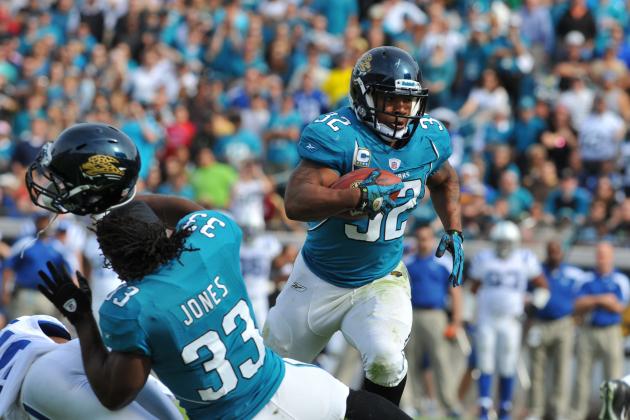 Al Messerschmidt/Getty Images

In 2011, Steve Aschburner of NBA.com wrote a story on the average salaries of professional athletes. As we go through the presentation, keep these average salaries in mind so you can truly appreciate why the players we are highlighting are such great value bargains for their teams.
Here is the average salary per player of the four major team sports:
NBA: $5.15 million (2010-11)
MLB: $3.34 million (2010)
NHL: $2.4 million (2010-11)
NFL: $1.9 million (2010)
While the numbers aren't current as of 2012, they are recent enough to give readers an idea of how much value the players in this presentation are offering to their current organization.
With regards to appreciating what true value can mean to a team, consider the minimum salaries for the four major professional team sports.
NBA: According to this article from bestbasketballtips.com, the minimum salary for a first-year player is $398,762 and for a second-year player it's $854,389.
MLB: As per this breakdown from Spotrac.com, the minimum salary is $480,000 for the 2012 season.
NFL: For the 2011 season, the minimum rookie salary was $375,000. With one credited season, it was $450,000. With two credited seasons, it was $525,000. Figures provided courtesy of Spotrac.com.
NHL: As per this article from NHL.com, the minimum player salary in 2011-2012 was $525,000.
We have now provided the minimum and average salaries of the major team sports, so with those reference points, let's look at our top value players.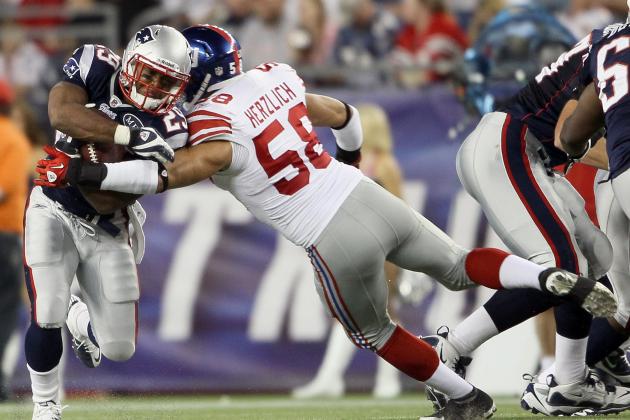 Elsa/Getty Images

To win a Super Bowl championship, you have to be both lucky and good. The New York Giants were lucky that they struck gold two years in a row, landing an undrafted rookie free agent that wound up playing a key role for the team. The Giants found Victor Cruz in 2010 and then Mark Herzlich in 2011.
There is no greater value in the NFL than signing an undrafted rookie free agent.
Herzlich is the linebacker from Boston College who was diagnosed with a rare form of bone cancer, Ewing's Sarcoma, which required him to give up football for a year and battle through operations and chemotherapy.
Herzlich made it all the way back to play football again, but when it came time for the draft, nobody was willing to take a chance on him, so he went undrafted. Herzlich took it as another challenge and made the Giants roster as an undrafted rookie. He was a part of last year's Super Bowl-winning team
Now in 2012, he is line to challenge for a starting linebacker job. He will only earn $465,000 in 2012 and $555,000 in 2013, but he is doing what he wants to do. He is a leader and inspirational force for the Giants, all of which adds to the great value that he offers the team.
Bruce Bennett/Getty Images

How much would a NHL general manager pay for a center that was a top-three scorer in both the NHL regular season and in the Stanley Cup playoffs? He would be worth his weight in gold.
Such is the case for Philadelphia Flyers center Claude Giroux. Giroux finished the 2011-2012 NHL season as the No. 3 overall scorer with 93 points. His 65 assists were only two behind NHL leader Henrik Sedin of Vancouver.
Then in the postseason, Giroux took his game to another level. Even though Philadelphia has already been eliminated, Giroux is still the overall No. 2 scorer in the playoffs. That speaks volumes about how good he really is.
In terms of value, Giroux is ranked as the No. 58 center (by compensation) in the NHL and is No. 225 overall. So going back to our opening question, how much would you pay to have him on your team? Currently, the Flyers gave him $2.75 million for the past season, and he will earn $3.5 million in 2012. That is still great value despite the higher price tag.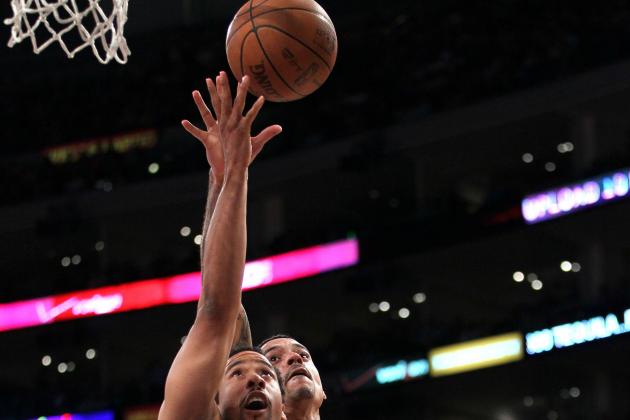 Jeff Gross/Getty Images

Matt Barnes is a true NBA veteran player. At 32 years old, he is more of a role player now, but did come off the bench to start 16 games for the Los Angeles Lakers in the 2011-2012 season.
The shooting forward averaged 7.8 points, 22.9 minutes, 5.5 rebounds and two assists per contest. As per the ESPN PER (Player Efficiency Rating), Barnes scored a 15.6. Keep in mind that Kobe Bryant scored a 22.
As seen in this photo of Barnes blocking a shot in a Lakers playoff game, he is willing to do the dirty work and the little things that a winning team needs to succeed in the playoffs.
On top of all of the above, Barnes signed a two-year contract for $3.6 million. His 2011-12 contract was $1.906 million. In a league with many contracts ranging from $10-20 million per year, the Lakers got great value when Barnes joined the team.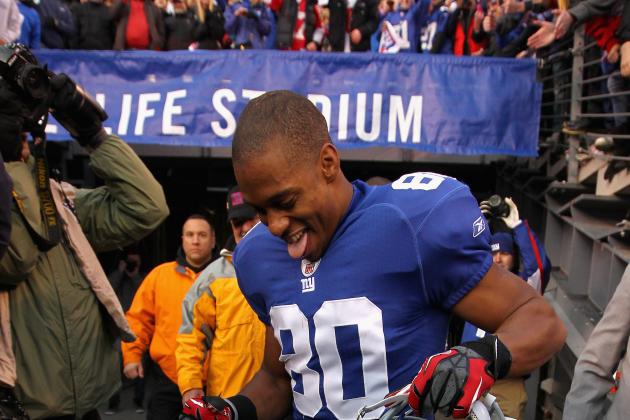 Al Bello/Getty Images

New York Giants wide receiver Victor Cruz finished the 2011 NFL season third in receiving yards, which is truly amazing since he didn't catch any passes in his rookie year.
But since Cruz never was drafted, he was forced to sign a very value-oriented contract for the Giants, who were willing to give him the opportunity to prove himself, setting up the chance for a bigger check down the road.
Cruz came through in spades. He amassed 1,536 yards in 2011, averaging 18.7 yards per catch. As for the value we mentioned, Cruz earned $409,000 in 2011. His 2012 contract will pay him $490,000 and he's set to earn $555,000 in 2013.
With Mario Manningham now in San Francisco and Hakeem Nicks out with a broken foot, that leaves Cruz as the focal point for Eli Manning in training camp. I wonder if the Giants will be tempted to tear up his contract and pay him closer to what he is worth. As it stands now, Cruz is ranked as the No. 128 wide receiver in the NFL, according to his page on Spotrac.com.
Whitney Curtis/Getty Images

You probably wouldn't think that a World Series MVP was really looking forward to getting their winning playoff share checks when they were disbursed, but I somehow think that is exactly what St. Louis Cardinals third basemen David Freese was thinking.
Freese came up huge in the postseason run for the Cardinals and continued swinging his hot bat in the World Series, eventually being named the Series MVP. He batted .397 in the postseason, hit five home runs and drove in 21.
Right now, Freese is 29 years old, and he has been in the majors for three years. He is due to earn $508,000, which is why we referenced that he was probably waiting for that playoff check to arrive. He hopefully will earn the big paycheck down the road, but for now, he still represents great value to the Cardinals.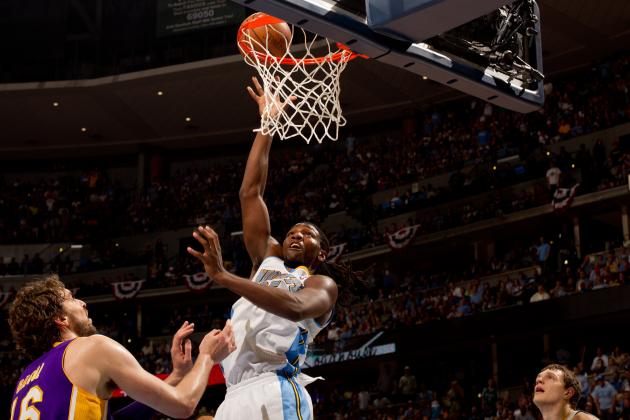 Justin Edmonds/Getty Images

Denver Nuggets forward Kenneth Faried had a solid 2011 season. He made 39 starts for the Nuggets, averaging 22.5 minutes, 10.2 points and 7.7 rebounds per contest. His field-goal percentage of .533 ranked him No. 4 in the entire NBA.
Faried's Player Efficiency Rating was 21.9, which was the best mark on the Nuggets team. The best part of all is his contract price. In the 2011-2012 season, Faried earned $1,254,720, which is tremendous value for the Nuggets organization.
Rest assured, his price tag is going up.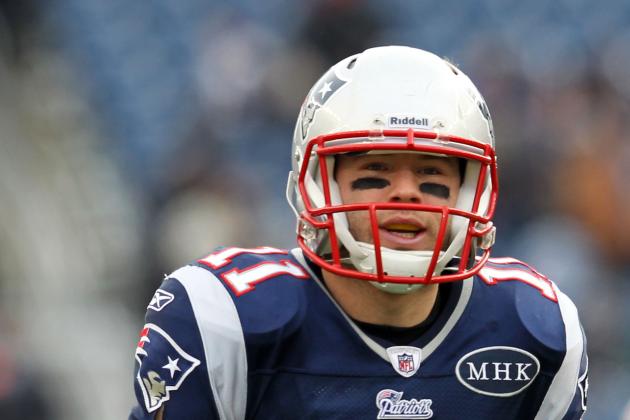 Jim Rogash/Getty Images

New England Patriots head coach Bill Belichick is very adept at taking certain players and finding another way to plug them in do something that is unique to that player. Prior examples would be lining up linebacker Mike Vrabel as a tight end or using wide receiver Troy Brown in the secondary.
But with Julian Edelman, Belichick has taken it to another level. As we read in this ESPN article by Mike Rodak, Belichick matched Edelman as a defensive back against Ravens wide receiver Anquan Boldin in the AFC Championship Game.
But that isn't all that Edelman is asked to do in New England. He is also a punt returner and will cover kicks on special teams. As a wide receiver, Edelman has caught 48 passes over the past three years in New England and averages 10 yards per reception. He has one career touchdown reception.
The best part is that Edelman will only be earning a base salary of $615,000 in 2012. For all of the roles that he plays, the Patriots would need to hire several other players to do what he does. Edelman is clearly one strong value player.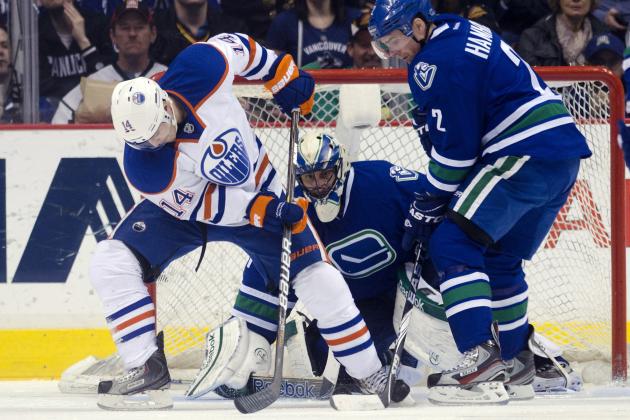 Rich Lam/Getty Images

Left wing Jordan Eberle is the standout value player of the Edmonton Oilers.
Eberle led the Oilers in goals scored (34), assists (42) and total points (76). He also led the Oilers in shooting percentage (18.9 percent), and for a team that is filled with plenty of negative scores in the plus/minus ratio, Eberle finished tied for second on the team with a ratio of plus-four.
The beauty of Eberle, though, is that he has great value for Edmonton. His 2011 contract is the same as it will be for the 2012 season. His base salary is $875,000, and miscellaneous and signing bonuses ($312,500, $87,500) bring that total to $1,158,333.
His compensation means he is ranked as the No. 82 left wing in the NHL. That is a contract that any general manager would love to have, especially for the production that Eberle brings to his team.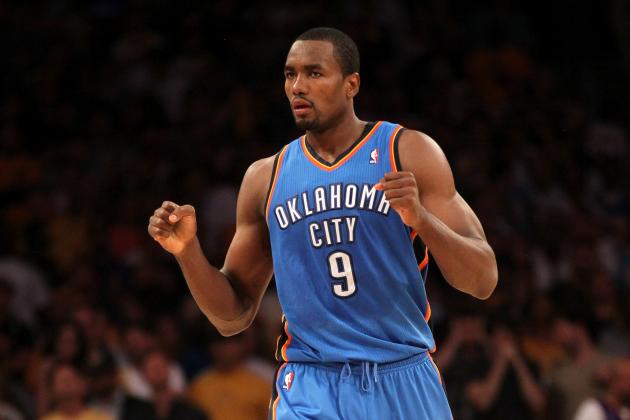 Stephen Dunn/Getty Images

Care to speculate on what the leading NBA shot blocker is bringing home for a paycheck?
You might be surprised to learn what a great value Oklahoma City Thunder power forward Serge Ibaka is. Ibaka started 66 games for the Thunder in the 2011-2012 season, averaging 27.2 minutes, 9.1 points, 7.5 rebounds and 3.65 blocks per game.
Ibaka led the NBA this season in blocks per game, and his field-goal percentage of .538 was No. 3 in the league. His Player Efficiency Rating score was 19.0.
The value comes in the form of a 2011-2012 salary of only $1,288,200. A true bargain, and great value for the Thunder organization.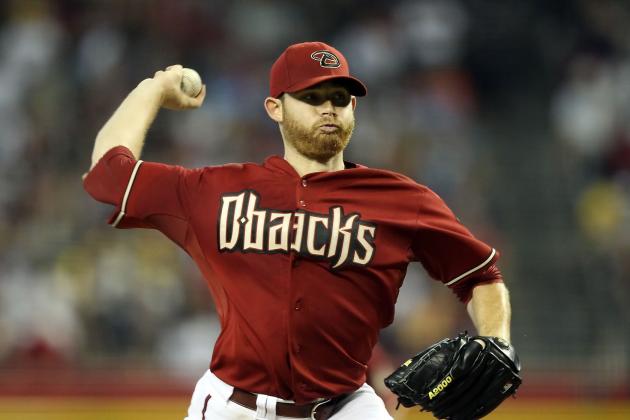 Christian Petersen/Getty Images

Ian Kennedy had a spectacular 2011 season. He hasn't been able to keep up the same pace in 2012, but then again, who else could?
Kennedy went 21-4 last year, leading the Arizona Diamondbacks to a NL West division title. Kennedy finished the year with a 2.88 ERA, a 1.09 WHIP and a ratio of 198 strikeouts to 55 walks, which is close to a 4:1. That is exceptionally strong.
Kennedy finished fourth in the NL Cy Young Award voting in 2011, trailing only Clayton Kershaw, Roy Halladay and Cliff Lee. That is the high-rent district of N.L. pitchers, so that is pretty heady stuff for Kennedy, whose compensation in 2012 is just $519,500. That is great value for the Diamondbacks.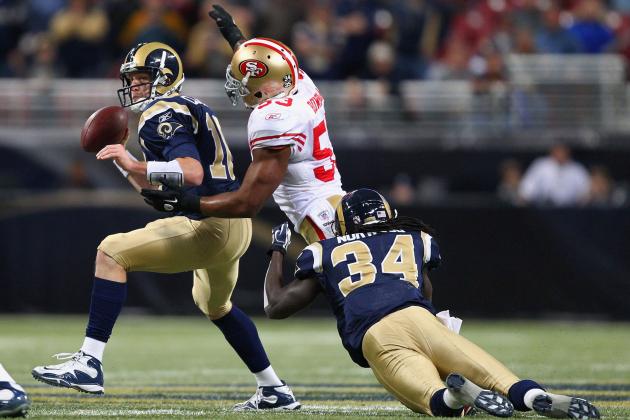 Dilip Vishwanat/Getty Images

The San Francisco 49ers unleashed a tenacious defense on the NFL in 2011. How good were they? The 49ers defense didn't allow a single rushing touchdown in the first 14 weeks of the season.
The 49ers defense was led by a trio of talented linebackers. Rookie Aldon Smith was a force at rushing the passer, while inside linebackers Patrick Willis and NaVorro Bowman were both named First-Team All Pro for their excellent play.
Bowman was drafted in the third round of the 2010 NFL draft with the No. 91 overall pick. When Takeo Spikes opted to play for the San Diego Chargers, that opened up a starting job for Bowman. He then proceeded to lead the 49ers in solo tackles with 111 and also led them with 143 combined tackles. He also chipped in eight deflected passes and two sacks.
Since Bowman wasn't drafted until No. 91, he will earn a base salary of $490,000 in 2012. He is due to collect a signing bonus of $175,562, which will bring his overall compensation to $665,562.
The 49ers have a huge bargain on their hands with Bowman, and he represents great value to the team.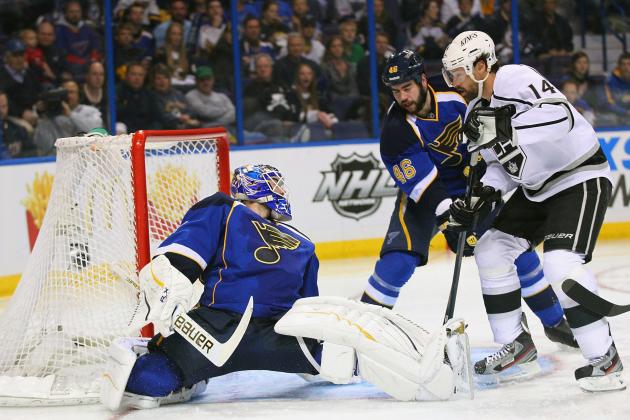 Dilip Vishwanat/Getty Images

Although the St. Louis Blues weren't able to advance to the Stanley Cup Final, they did have a huge assist in reaching the postseason thanks to a strong year from their goalies Brian Elliott and Jaroslav Halak.
Both goalies are 27 years old, and both of them were ninth-round draft picks in the 2003 NHL draft. Elliott was drafted by Ottawa, while Halak was drafted by Montreal. Another similarity is that both of them finished the 2011-2012 regular season in the top five in goals against average. Elliott led the entire NHL with a 1.56 average, while Halak was No. 4 with a 1.97 average. Elliott also led the NHL with a save percentage of .940.
The funny thing is that Halak earns $3.5 million, while Elliott earns only $600,000. In fact, Elliott's value is huge for the Blues. He is ranked No. 604 in the NHL in compensation, No. 311 in the Western Conference and No. 49 for all NHL goalies (courtesy of Spotrac).
When the Blues got to the playoffs, they went with the hot hand and less expensive Elliott for eight games, while Halak only played in two games. Safe to say, Elliott is due for a big raise.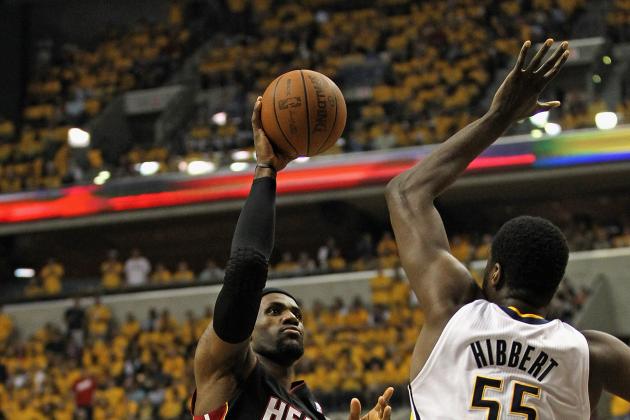 Jonathan Daniel/Getty Images

Indiana Pacers center Roy Hibbert has stepped up his game in the NBA Playoffs. During the Pacers' run, Hibbert averaged 11.7 points, 11.2 boards and 3.1 blocks a game.
Hibbert delivered in the regular season as well. He started 65 games, averaging 29.8 minutes, 12.8 points and 8.8 rebounds per game. His PER score was 19.4, which led the Pacers team in the regular season.
As for value, Hibbert's salary this year was $1,588,590, which is a huge bargain compared to most of the starting players he is facing in the playoffs.
Mike Ehrmann/Getty Images

Miami Marlins outfielder Mike Stanton changed his name to Giancarlo Stanton this year, and the name change seems to agree with him.
Stanton currently is ranked No. 3 in the National League with 34 RBI and is tied for No. 4 with 11 home runs. Stanton is batting .289 on the year, and he is also sporting a very healthy .906 OPS.
For a 22-year-old kid, Stanton is already smashing National League pitchers around, which suggests that he will be a player to be reckoned with for many years to come.
As for value, Stanton is currently earning the MLB minimum salary of $480,000. Someday down the road, Stanton will be signing checks with many more zeroes than he is right now.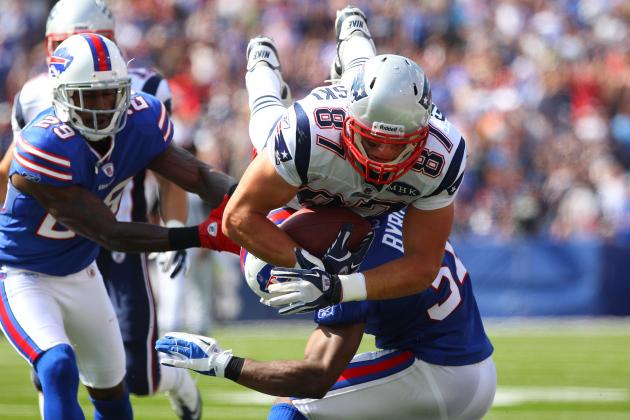 Tom Szczerbowski/Getty Images

He wasn't drafted until the second round (No. 42 overall) in the 2010 NFL draft, so due to the way NFL rookie contracts are slotted, New England Patriots tight end Rob Gronkowski will remain a value player from now until his rookie contract runs out (he won't become a restricted free agent until the 2014 season).
In 2011, Gronkowski wound up as the No. 6 receiver in the NFL (and No. 1 tight end) with 90 receptions for 1,327 yards and 17 touchdowns. The 17 touchdown receptions led the NFL, and that demonstrates how Gronkowski is making his mark on the NFL and helping to change the value of the tight end position.
Not only will tight ends eventually be paid more due to the efforts of players like Gronkowski, Jimmy Graham and Aaron Hernandez, but they will have more involvement in NFL offenses going forward.
As for the upcoming 2012 season, Gronkowski will earn a base salary of $490,000 and can collect another $470,000 in bonuses, which brings his total compensation up to $960,000 for the year. That is still a bargain compared to what the other top 10 receivers in the NFL are earning. As an example, Wes Welker, who led the NFL in receptions, recently signed his franchise tender for $9.515 million.
Bruce Bennett/Getty Images

Big things were expected out of Tyler Seguin when the Boston Bruins selected him with the No. 2 overall draft pick in the 2010 NHL draft.
Seguin has come through for the Bruins, as he scored 29 goals and had a total of 67 points (Seguin led the Bruins in both categories).
Another impressive feat for Seguin was that his plus/minus ranking came out to be a plus-34 in the regular season, which was good for No. 2 on the Bruins roster, trailing only Patrice Bergeron (plus-36). That's very impressive for somebody so young to be composed and yet excel at the same time.
Seguin earned a base salary of $900,000 in 2011-2012. As per Seguin's player page on Spotrac.com, he is ranked at No. 427 overall in the NHL in compensation, No. 203 in the Eastern Conference and No. 106 for all NHL centers. This is clearly one value player in the NHL.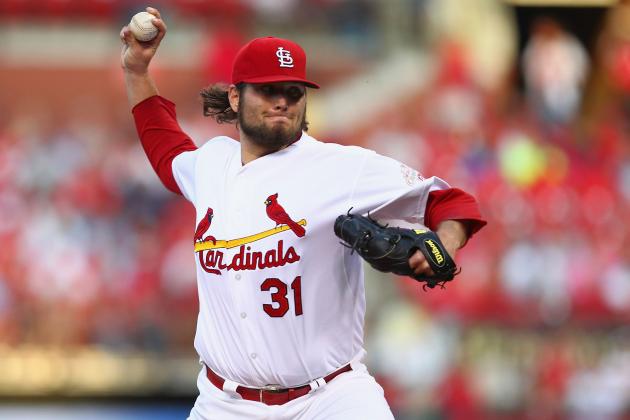 Dilip Vishwanat/Getty Images

If you weren't very aware of Lance Lynn prior to 2012, you weren't alone. Lynn is a rookie pitcher with the St. Louis Cardinals that happens to be tied for the lead in victories (seven) in the National League.
Lynn came up briefly in 2011 to pitch 34.6 innings for the Cardinals. He got a chance to start this year when Chris Carpenter went down with an injury. Given an opportunity to take the ball every fifth day, Lynn has excelled so far this year, and it would be hard to imagine the Cardinals pulling him out of the rotation.
Should you want to check out the current chart at baseballplayersalaries.com, you will find that Lynn ranks right now as the cheapest pitcher per win in the majors right now.
Cheapest Cost Per Win

Here is the breakdown of the six cheapest winning pitchers:
Lance Lynn ($68,857), Tommy Milone ($80,000), Wade Miley ($96,200), Brandon Beachy ($99,000), Chris Sale ($100,000) and Bud Norris ($102,200).
Most Expensive Cost Per Win

Johan Santana ($12 million), Edwin Jackson ($11 million), Tim Lincecum ($9 million), Carlos Zambrano ($9 million), A.J. Burnett ($8.25 million) and Josh Johnson ($6.875 million).
Now, before you start getting overly excited about the Mets bullpen blowing wins for Santana, I realize that wins in general is a very fickle category.
That said, it is amazing how huge the difference is in cost between the cheapest win compared to the most expensive. As the season rolls along and the wins start piling up for Santana, Lincecum and the rest of the pitchers on the list, the average price will start shrinking drastically.
As for our value pick of Lance Lynn, he is currently tied with Philadelphia Phillies pitcher Cole Hamels for the lead in MLB with seven wins. Lynn is earning only $482,000 in 2012, giving the Cardinals a tremendous bargain. If Lynn continues at this pace, he will be looking at a huge payday in the very near future. Hamels, on the other hand, is earning a cool $15 million this year.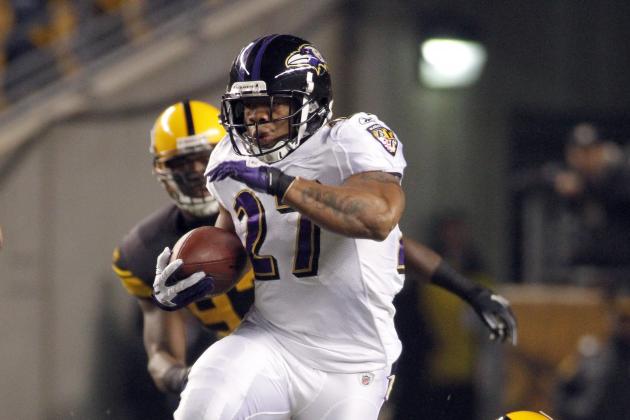 Justin K. Aller/Getty Images

Ray Rice has been in the NFL for four years. During his career so far, Rice has been named to two Pro Bowls and two All-Pro teams.
Last year, Rice rushed the ball for 291 times, gaining 1,364 yards, which came out to a very good 4.7 yards per rush average. He scored 12 rushing touchdowns and helped lead the Ravens to the AFC Championship Game, where they were one dropped pass or one missed field goal away (take your pick) from possibly going to the Super Bowl.
Rice just wants to be paid what he is worth. Several running backs that are leading their team were able to get new deals in Fred Jackson (Buffalo), Marshawn Lynch (Seattle) and Arian Foster (Houston), so there are enough deals in place to assist the negotiation process.
As for compensation last year, Rice earned $830,000 in 2011, making him a huge value player for the Baltimore Ravens. We will see how well the Ravens take care of Rice.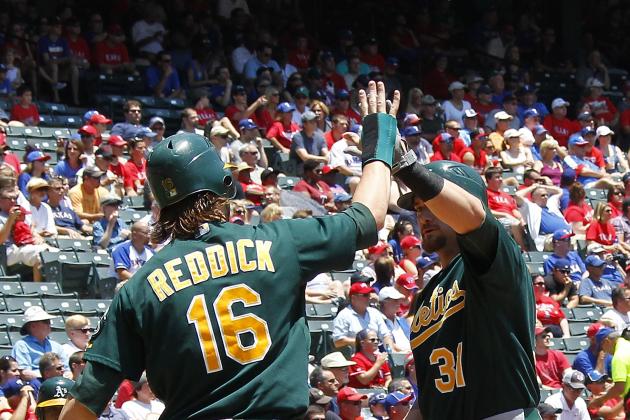 Rick Yeatts/Getty Images

Everybody loves the long ball, chicks especially. If you check out the latest ranking found on baseballplayersalaries.com, you will find that the best value per dollar for power in major league baseball is outfielder Josh Reddick of the Oakland Athletics.
Here is the current chart results of the best value power hitters in MLB right now. Compare the value of Reddick's bombs to those of Minnesota Twins catcher Joe Mauer.
Cheapest Home Runs (Cost per Home Run)
Josh Reddick ($44,090), Giancarlo Stanton ($48,000) Bryan LaHair ($48,250), David Freese ($50,800), Matthew Joyce ($62,437) and Matt Wieters ($62,500).
Most Expensive Home Runs (Cost per Home Run)
Ichiro Suzuki ($17 million), Lance Berkman ($12 million), Joe Mauer ($11.55 million), Jimmy Rollins ($11 million), Aubrey Huff ($10 million) and Juan Uribe ($8 million).
Obviously, the names on this chart and their average cost can change rapidly. If we had done this study two weeks ago, Albert Pujols would have undoubtedly been the most expensive home run in the game.
If you read the book Moneyball by Michael Lewis or saw the movie starring Brad Pitt, you realize that A's general manager Billy Beane is accustomed to looking for bargains and value players. Reddick fits that group of players that Beane needs to stay competitive in a small market.
Reddick is currently tied for No. 6 in the American League with 12 home runs. His 2012 salary is a mere $485,000. It will be curious to see if Beane allows Reddick to finish off the year in Oakland or if he is going to use him as trade bait to rebuild the pipeline of prospects coming to the organization.
With their current injuries in the outfield, there is little wonder that the Boston Red Sox wish they still had Reddick.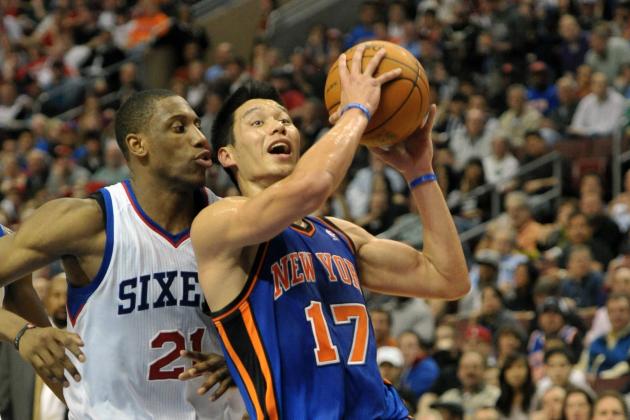 Drew Hallowell/Getty Images

In terms of value, how does any athlete from the 2011-2012 calendar year top the craziness that Jeremy Lin created? If you check out the e-book Linsanity: The Improbable Rise of Jeremy Lin by Alan Goldsher on Amazon.com, the product description begins with: "On February 16, 2012, Forbes magazine reported that New York Knicks point guard Jeremy Lin had a bigger footprint on the Internet than Barack Obama."
Lin's value was sent skyrocketing, as was the value of the Knicks franchise.
As far as Lin the basketball player goes, he made 25 starts this year, averaging 26.9 minutes along with 14.6 points and 3.1 rebounds per game. Lin also led the Knicks with 6.2 assists per game. His PER score was 20, which was second on the Knicks team, trailing only Carmelo Anthony, who had a 21.2.
The difference is that Anthony earned $18,518,574 this year, while Lin earned only $762,195. Lin gets my vote as the best value athlete of the 2011-2012 season in all four team sports.