An Open Letter to NFL Rookies Before the Real Work Begins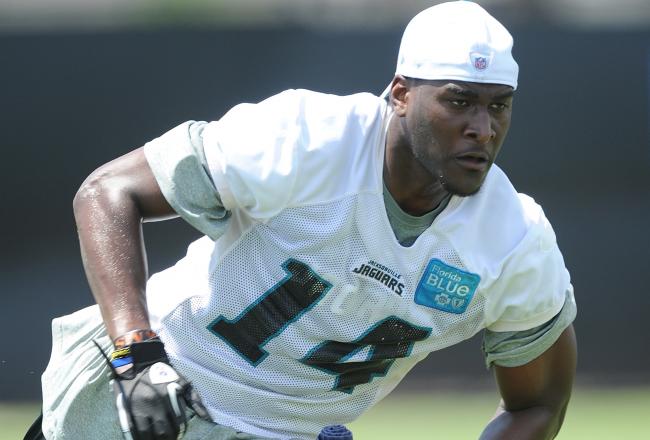 Dear NFL rookies,
Congratulations! You've been hired into one of the most exclusive industries on Earth. According to your new trade union, the NFLPA, 100,000 students a year graduate high school with hopes of going into your field—but only 0.2 percent of them land a job, as you have.
There are 32 NFL teams and 53 roster spots per team. You want to hang on to one of those 1,696 jobs for as long as you happily can, and you want to be as happy as you can once your career is over.
That's exactly what the NFL is: a career. As unique and extraordinary of a job as it is, football is now your job. You're a professional football player. This is what you do for a living; approach it that way.
Football means different things to different players. For some, football is life. It's all they eat, breathe and sleep seven days a week. They're the first in the weight room, the first in the film room, and they shut off the lights when they leave. For others, football is nothing but a job; they'll punch an NFL clock for as long as it's the best work they can get.
Both attitudes, and any in between, can be successful—as long as you treat your job like a career.
Maximize your value to your employer. You're being paid for your work, and you need to be worth more to them than you're being paid. You need to make yourself indispensable. Listen to your coaches carefully. Talk to them before and after meetings. Find out what it is your coaches need, and then meet that need.
Whether you're a first-round draft pick or an undrafted free agent, be willing to go further. Work well with your teammates, whether you get along with them or not. Take coaching gladly and to heart. Don't just meet the goals your bosses set for you, exceed them. Volunteer to go the extra mile, even before you're asked.
Don't think college production or draft status will keep you employed.
I spoke with Lions defensive end Lawrence Jackson, a former first-round pick himself. "When you come into this league, its full of uncertainty," he told me. "Nothing is going to go as planned. You have to be ready to adapt on the move and maintain faith in yourself because that's nobody else's job but yours."
In 2008, the Raiders drafted linebacker Quentin Moses with the first pick in the third round; he even didn't make that year's roster.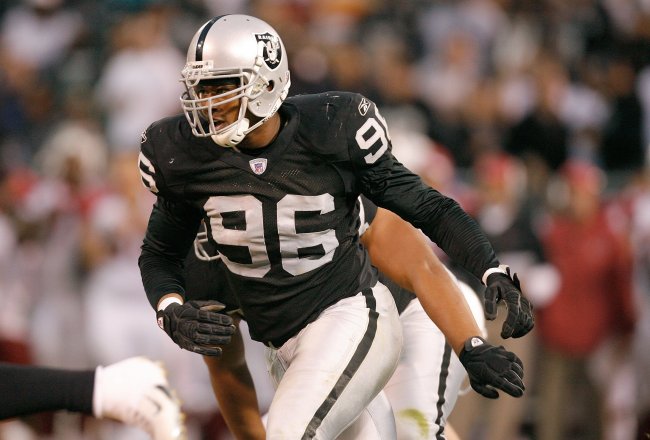 Greg Trott/Getty Images
Even if you do manage to make it out of camp and draw a game check, the average NFL career only lasts 3.5 years. Most of the players lucky enough to get multi-year rookie deals will never sign a second contract.
"The guys with the best chances of success often fail," Jackson said. "Those that have the odds stacked against them succeed. The players that can outlast the obstacles and hardships succeed."
According to the US Census Bureau, if you're making the rookie minimum salary of $375,000, you're outearning more than 99 percent of Americans. However, $375,000 times 3.5 years will not set you up for life. You need to be careful with your money, go the extra mile and work toward earning that second deal.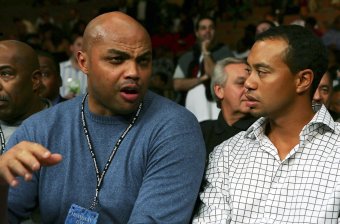 Ethan Miller/Getty Images
Not good with money? Get professional help. The NFLPA can connect you with financial planners and advisors. Then, educate yourself and stay involved with the decisions your advisor or accountant makes. Charles Barkley, in his book Outrageous!, said early in his career, he gave complete control of his money to an advisor—who blew Barkley's money in a series of terrible investments.
Barkley thought he was being smart, but he lost hundreds of thousands of dollars.
Balancing money can be tough, especially with friends and family. Players want to give back to those who helped get them there, but unless you're a top-10 pick you're not set for life—and your friends and family aren't set for life either. There are thin lines between being cool, being generous and being bled dry. Learn how to say no.
Your personal life is your business, but be aware that today's technology means nothing private stays private. Pro athletes are celebrities now, and camera phones are everywhere. People are ready, willing and able to make every public move front-page news, and they judge you and your character based on it.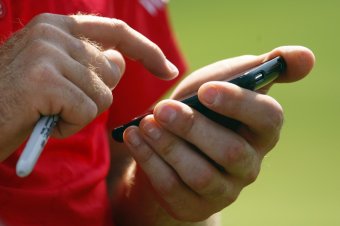 Scott Halleran/Getty Images
Social media lets you interact with fans, but the emphasis is on "interact." Fans will shower praise on you when you play well, beg you for attention and acknowledgement—but then say vile, despicable things if you make a mistake. If you can't stomach fans' fickle nature, stay off Facebook and Twitter.
Remember: The NFL is a job. How much physical, mental and emotional sacrifice it's worth to stay in that job is up to you—and there is a sacrifice.
There's been a lot of news lately about concussions in football and the way they affect players long after retirement. Besides the risk of Chronic Traumatic Encephalopathy, playing football can lead to lifelong joint and bone problems, weight problems and other health risks. Keep up with the research, keep yourself informed and understand that life after football could be short, painful or both.
Beyond that, there is a mental and emotional toll. There's nothing like football in life after football. If you're a gym rat, live for the competition or are addicted to the roar of the crowd, sooner or later all of that will go away—probably sooner.
"The glow of the NFL is great to the outside world," Jackson told me, "even the players getting drafted. But once you enter the League it's like a vortex leaving only the strong as survivors." You need to have that strength, that self-sufficiency, no matter how long you last on an NFL roster.
Make sure you have an outlet, something that's fulfilling, something you can throw yourself into after football.
Go back to school. Finish your degree, if you didn't already. Get a postgraduate degree. Did you know the NFLPA offers a tuition-free program with the University of Phoenix? Do everything you can to prepare yourself for your post-playing career.
Above all, though, you've got an incredible opportunity. Millions of people would do anything for the chance to be in your shoes—and if you don't make the most of the chance you've been given, you may not get another one.
Make every minute count.
Ty Schalter is a Featured Columnist for Bleacher Report. Unless otherwise noted, all quotes were obtained first-hand.
This article is
What is the duplicate article?
Why is this article offensive?
Where is this article plagiarized from?
Why is this article poorly edited?