NBA Draft 2012: Power Ranking Best Fits for Anthony Davis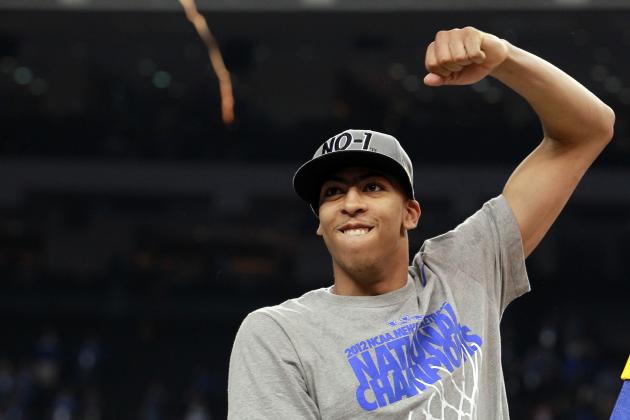 Ronald Martinez/Getty Images

One lucky team will win the first overall pick in this year's draft and the rights to Anthony Davis. Unfortunately for Davis, the team most likely won't be very good.
However, if the draft shakes out unexpectedly, Davis could find himself going to a team not in a complete rebuilding mode.
The odds say Davis will go to the team with the worst record, the Charlotte Bobcats. However, since 1990, only three teams who finished with the worst record have won the No. 1 overall pick.
That piece of history gives a 6'10" glimmer of hope to 12 other teams destined for the NBA Lottery.
(New Orleans has two lottery picks this year.)
Here are the lottery-bound teams that will make the best—and worst—home for the Naismith Award winner.
Begin Slideshow

»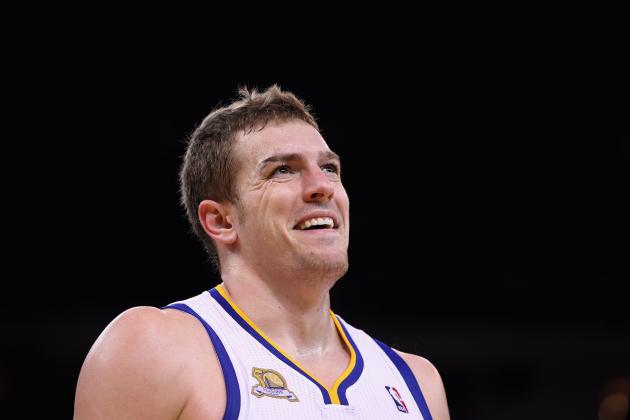 Ezra Shaw/Getty Images

Odds of getting the first pick: 3.6%
Anthony Davis could help shore up a defense that ranked 28th in the NBA last year.
If he was on the floor.
The problem for Davis in Golden State is he would be fighting for minutes in a crowded frontcourt.
The Warriors are already committed to David Lee and Andrew Bogut. Doling out big minutes to another big-name big man would be too much of a chore for second-year coach Mark Jackson.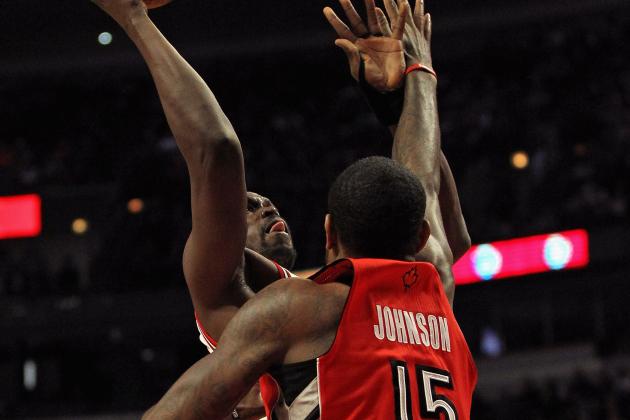 Jonathan Daniel/Getty Images

Odds of getting the first pick: 3.5%
The Toronto Raptors' style of play works in favor of Anthony Davis.
The Raptors were one of the NBA's best defensive teams last year, allowing just 94 points per game.
Toronto needs help offensively, where they were third-worst in the Association. Davis will not provide much help there.
While he is certainly skilled offensively, Davis' biggest asset is his defensive ability. He could help improve an already stellar defense, but Toronto's more immediate concern is figuring out how to score.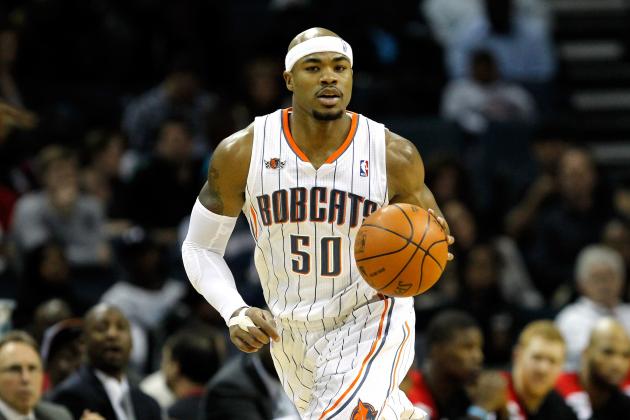 Streeter Lecka/Getty Images

Odds of getting first pick: 25.0%
Coming off one of the worst seasons in professional sports history, the Charlotte Bobcats have nowhere to go but up.
Anthony Davis' shot-blocking prowess would immediately help a defense that ranked 27th in the NBA in points allowed per game.
He would also be able to develop chemistry with a young, potential backcourt star in Kemba Walker.
If Charlotte gets the No. 1 pick, Bobcat fans will hang the hopes of a franchise on Davis' narrow shoulders. Davis is a phenomenal basketball player, but being counted on to resurrect a franchise that did so poorly is too tough a task for a 19-year-old.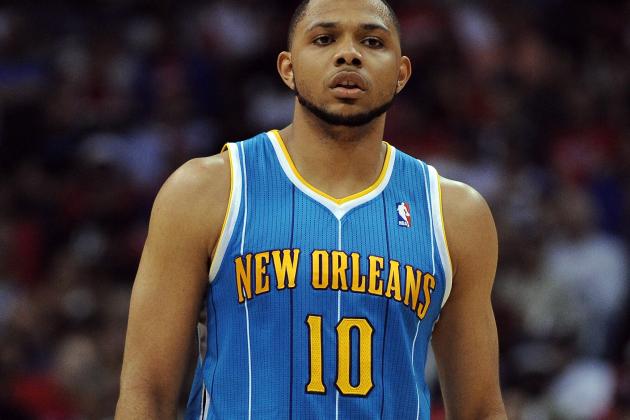 Harry How/Getty Images

Odds of getting the first pick: 13.7%
Priority No. 1 this offseason for the New Orleans Hornets is re-signing Eric Gordon.
If the Hornets bring in a game-changing big man like Anthony Davis, bringing Gordon back becomes even easier.
Davis could step in and immediately replace—or improve on—the production of free agent Chris Kaman. That will free up cap space for the Hornets to use on Gordon and potentially elsewhere in free agency.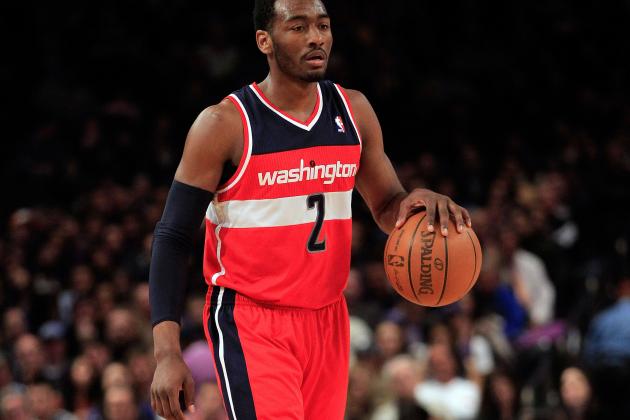 Chris Trotman/Getty Images

Odds of getting first pick: 19.9%
With Rashard Lewis' inexplicable contract weighing down the Washington Wizards, building through the draft is the only way the Wizards can really improve their roster.
(Well, unless some team wanted to pick up Lewis and his $23 million deal. Right.)
Anthony Davis running up and down the court with John Wall is a pleasant visual for Wizards' fans.
The up-tempo style Wall wants to play fits nicely with Davis' uncanny athleticism.
Nenê makes a great frontcourt complement for Davis. Nenê is the bruising type who can take on other teams' big mans and allow Davis to roam free swatting shots on the defensive end.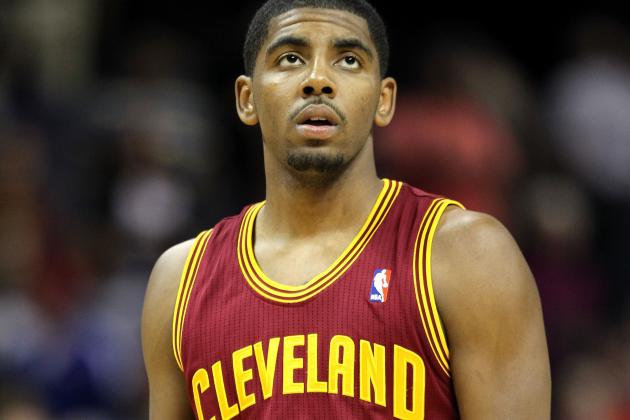 Andy Lyons/Getty Images

Odds of getting first pick: 13.8%
Getting Anthony Davis could make the Cleveland Cavaliers the first team since the Buffalo Braves (now the L.A. Clippers) in 1973 and '74 to have the NBA's Rookie of the Year in two straight seasons.
Kyrie Irving and Davis would make a dynamic duo. Seeing Davis slam home an alley-oop from Uncle Drew would make the Quicken Loans Arena shake.
The idea of college basketball's most prolific single-season shot-blocker turning around a LeBron James shot already has Cleveland fans licking their chops.
Tom Pidgeon/Getty Images

Odds of getting the first pick: 1.7%
The Detroit Pistons have a good mix of youth and veterans. That could pay dividends in Anthony Davis' personal and professional development. He can learn from the vets while having other youngsters around to initiate him to the ways of the NBA.
Having fellow Wildcats like Brandon Knight and Tayshaun Prince on the roster should also make for a smooth transition for Davis.
On the court, Davis could provide the defensive presence in the middle the Pistons have been missing since Ben Wallace was in his prime.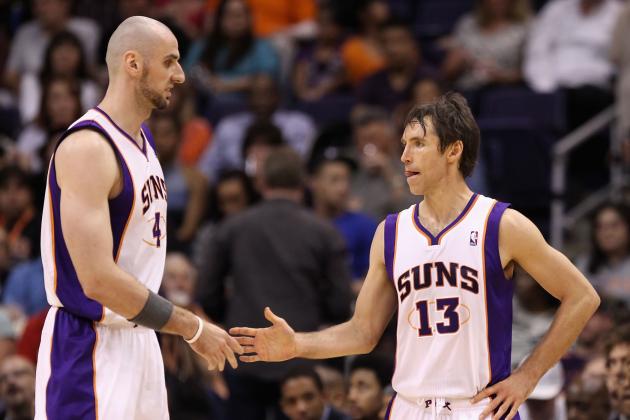 Christian Petersen/Getty Images

Odds of getting the first pick: 0.6%
The Phoenix Suns have a lot of length on their roster. With Marcin Gortat, Channing Frye and Robin Lopez if he re-signs, the Suns are full of tall forward/center types.
None of those players, however, is an Anthony Davis-type player.
Going to Phoenix would allow Davis to play a lot of minutes without being relied on as a team's only option at center. He can take his lumps and go to the bench to absorb some of the growing pains.
If Steve Nash returns, Davis will become more of a scoring threat than anticipated. Pairing him with one of the best point guards in the NBA makes Davis a 15 points-a-game kind of player.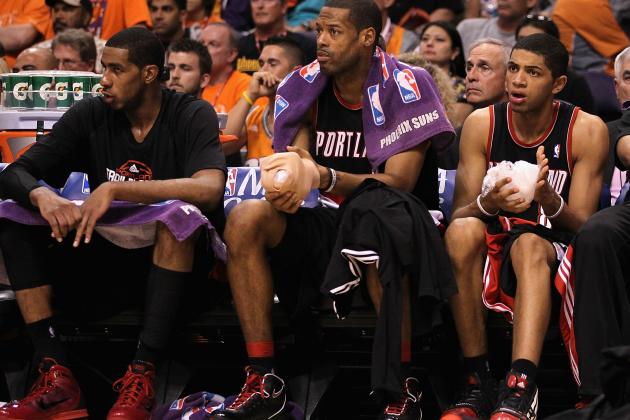 Christian Petersen/Getty Images

Odds of getting the first pick: 0.8%/7.5%
Anthony Davis can fill one of the Portland Trail Blazers' biggest voids: Center. In the process he will almost look like former Blazers' center Marcus Camby.
Davis' incredible length and defensive instincts are eerily similar to Camby's when he left UMass.
Davis and LaMarcus Aldridge create a very long and athletic frontcourt in Portland. If the Blazers can re-sign Nicolas Batum, Portland could become one of the best defensive teams in the Western Conference.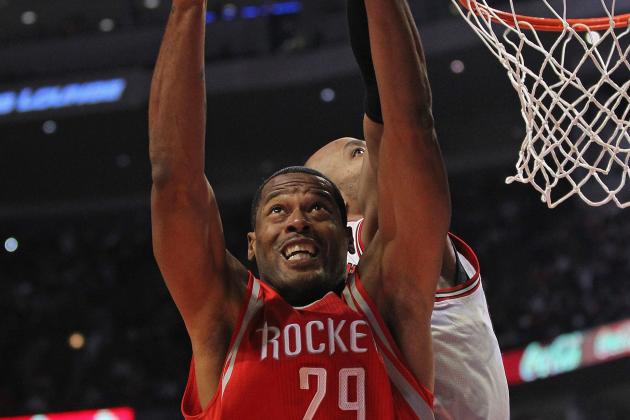 Jonathan Daniel/Getty Images

Odds of getting the first pick: 0.5%
With most teams, drafting Anthony Davis makes other centers expendable.
With the Houston Rockets, drafting Davis means the Rockets must retain free agent center Marcus Camby.
Davis fits Camby's mold to a T. Both are dominant defensive players who were capable scorers in college. They entered the NBA with great athleticism and came from John Calipari's system.
Keeping Camby gives Davis the best mentor a team could ask for.
Houston barely missed the playoffs this season. Adding Davis and a healthy Kevin Martin to the lineup keeps the Rockets out of the 2013 lottery.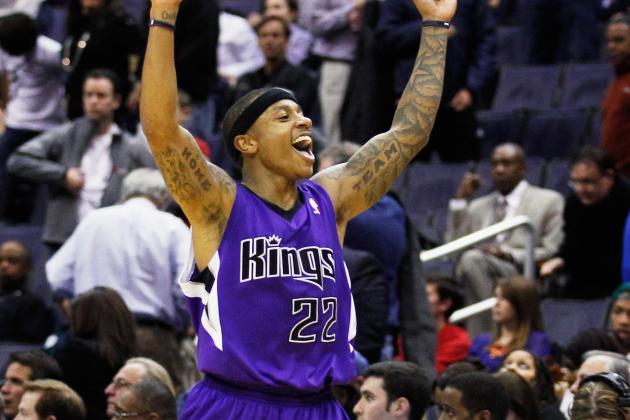 Rob Carr/Getty Images

Odds of getting the first pick: 7.6%
Adding Anthony Davis to the young core of Marcus Thornton, DeMarcus Cousins and Tyreke Evans makes the Sacramento Kings a scary team.
If the Kings are able to draft Davis and keep these four players together for at least five or six years, Sacramento will find itself in the Western Conference Finals.
This Kings' team is already good at the offensive end. Sacramento's 98.8 points per game ranked sixth in the NBA last season.
Defensively, however, the Kings were the worst team in the league.
Davis won't instantly remedy a defense that allowed more than 104 points per game, but his shot-blocking presence will provide a big Band-Aid for it.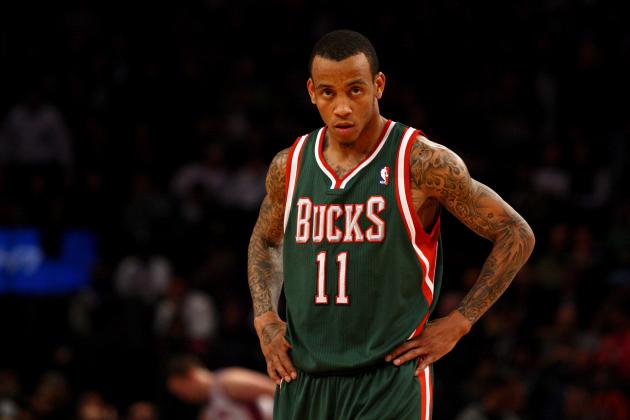 Chris Chambers/Getty Images

Odds of getting the first pick: 0.7%
The Milwaukee Bucks have an electrifying backcourt with scoring sensations Monta Ellis and Brandon Jennings.
What they lack is a big man.
Enter Anthony Davis.
Milwaukee is the perfect landing spot for Davis. He can mop up missed shots from Ellis and Jennings.
He can help erase their defensive lapses by putting shots into the front row.
And the trio can grow together, as Ellis is 26 and Jennings is 22. That makes Milwaukee a scary team in the East.