10 Players Who Would Be Great NBA Commentators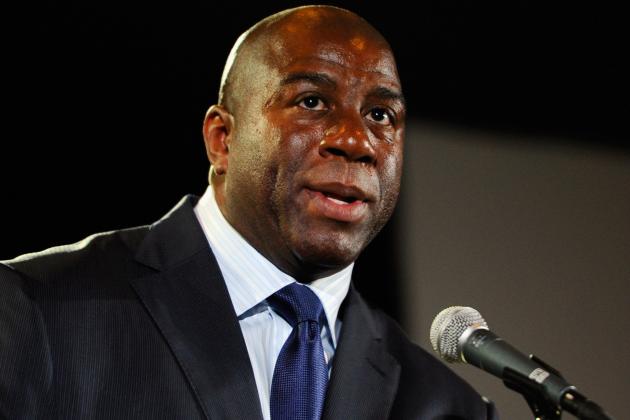 Kevork Djansezian/Getty Images

Walt "Clyde" Frazier. Magic Johnson. Marc Jackson.
Among the NBA's elite there is an even more selective group of individuals: the former players-turned-commentators. These are the players whose knowledge of the game, paired with their unique sense of style and demeanor, make them ideal fits for broadcasting.
However, few NBA stars are worthy of this privilege—mostly because they lack the verbal fluency to keep up with the typical basketball's games lightning pace. But the one defining factor that sets the best commentators above the rest is style. It's their flair for theatrics, their love for hyperbole, their knack for assembling one-two punches of rhetorical majesty in a moment's notice that makes for the most entertaining analysts.
So who among today's basketball stars could one day be holding a mic in their hand? Well, probably not who you'd think. There's a reason why players like Jordan and Bird never really got into broadcasting—their demeanor wasn't right for it. They were much too focused, determined, ego-driven to objectively cover another player's game. That's why they never tried.
But plenty of candidates do exist in the league. Let's run down the top 10.
Begin Slideshow

»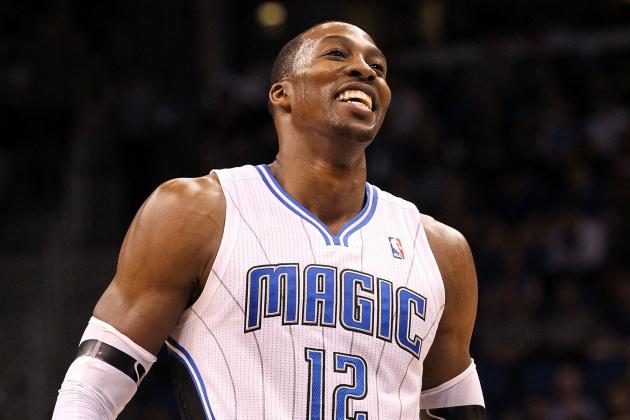 Sam Greenwood/Getty Images

The All-Star center's larger than life personality is the perfect fit for broadcasting.
While this year saw his image take its fair share of blows (ask Stan Van Gundy), his appearances off the court have been huge hits. He is a crowd favorite, and the (quite literally) biggest man in Orlando. He owns that city, not just because of his talent, but because of his ability to connect with fans on a personal level.
Those things would translate extremely well to a job as an analyst. He might not be a basketball genius, but he's smart enough to dissect the action and provide on target color commentary. The only impediment would be finding a television booth large enough to house the man.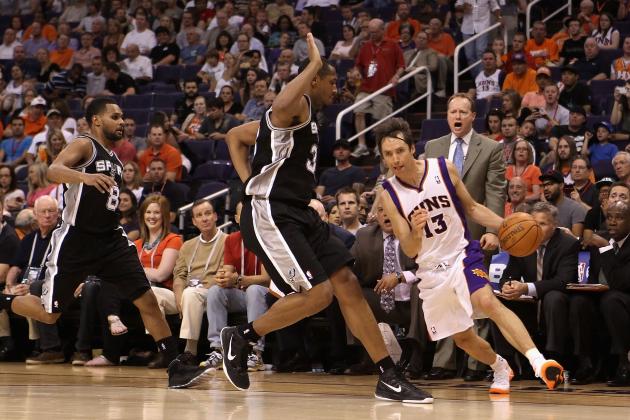 Christian Petersen/Getty Images

If there are 10 guys on the court, and Steve Nash is one of them, it's a guarantee that he'll be the only one to know every other guy's move before he makes it.
Watching him play is like watching a doctor operate—he makes his cuts and roams the paint with surgical precision, waiting for the perfect time to finally release the ball, and then doing so in stride, with unmatched elegance.
That ability to dissect defenses (and offenses, for that matter) at will is what would make Nash such an amazing analyst. His knowledge of the game is unparalleled—as is his court vision. He can spot plays miles before they happen, and you have to believe he'd be able to replicate that skill with just as much grace from the commentator's booth.
Brett Deering/Getty Images

Yes, he's a loose cannon.
Yes, he's a threat to go out and elbow everyone on the opposing team at any given moment.
Yes, you always get the feeling that he's doing his best to start a fight, simply because he hasn't been in one for a while.
But answer this: Have you ever not been interested in what he has to say? Has there ever been a moment when World Peace has grabbed a mic, and you haven't though to yourself, "Gee, I have no idea what he's about to do or say, but what I do know is that there's no way I'm changing this channel right now."
The artist formerly known as Ron Artest is a league-wide celebrity because he's so unpredictable, and that makes him perfect for television.
At the end of the day, it isn't always wits and intellect that will earn you a coveted spot as an NBA analyst. Sometimes, it's just pure, unbridled, crazy that gets it done.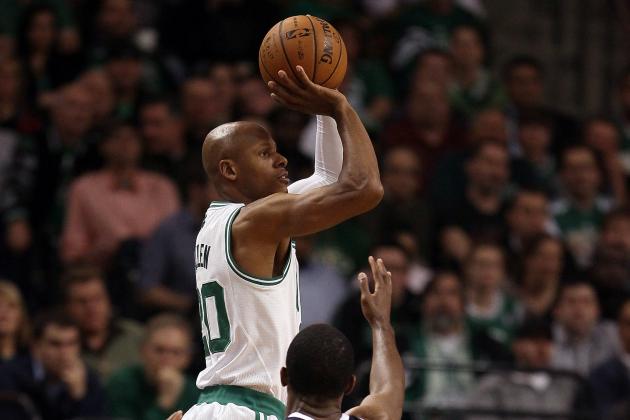 Elsa/Getty Images

Ray Allen is excellent at shooting threes. He is also, unsurprisingly, one of the most well respected players in the league.
When he talks, people listen, and not just because he a keen sense of what's going on around him, but also because he can talk with a kind of composure most players lack. If his career free throw percentage tells you anything, it's that Ray Allen is cool under pressure.
And you also have to consider that three-point shooters have an incredibly track record when it comes to the transition to commentating. Reggie Miller, Tim Legler, Steve Kerr—they've all had superb broadcasting careers after retirement.
It should be no surprise that Ray is headed along a similar trajectory, following in the footsteps of the player from whom he stole the career three-pointers made record.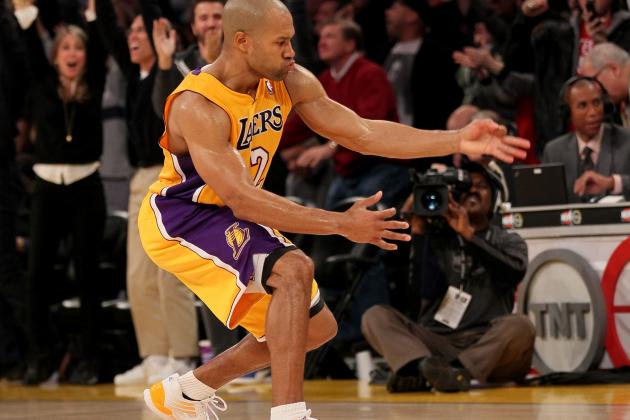 Stephen Dunn/Getty Images

He's already the representative for the NBA Player's Association (though probably not for long, if Billy Hunter has anything to say about it), so why not make the transition to television?
He has everything you need to be successful—a good image, better than average communication skills, a great knowledge of the game—and would be an instant hit.
Pretty much a no-brainer with him.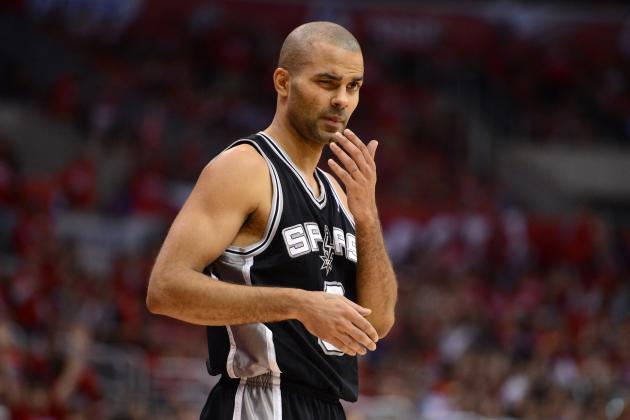 Harry How/Getty Images

People love French accents—they are immediately entertaining.
People also love point guards—they always have the ball in their hands, with the ability to dictate a game's pace and flow.
A combination of the two can be deadly, especially in the entertainment industry. Parker has already made news in Hollywood with his marriage to Eva Longoria. He's well liked as an individual, and a fierce competitor on the court. As the general for a Popovich offense, he is forced to always make the right decision (or face Pop's wrath).
What is amazing is that usually, he does just that. Parker has this uncanny ability to see his players open on the three-point line when none of the opposing team's defenders can. That's why he is so special.
He could do great things as a commentator. His vision would be a tremendous asset for him. And if we're being real here, so will his accent.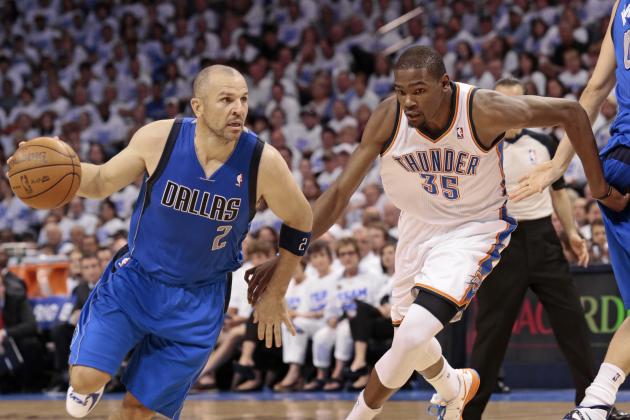 Brett Deering/Getty Images

This list is, admittedly, filled with point guards. And for good reason. They are usually forced to be the most precise players on their floor. The ideal point guard relies on intellect far more than raw skill.
Jason Kidd has been lauded on numerous occasions as the second coming of Magic Johnson. It's hard to name any player who has been as good as he has at both passing and rebounding. He instinctively knows where the ball will travel, and even though he lacks the height of most of his adversaries, he is always somehow able to put himself in good position to grab the ball.
That foresight would be key to Kidd's potential broadcasting career. Because, as you know, half the job of being an analyst is knowing what's going to happen next.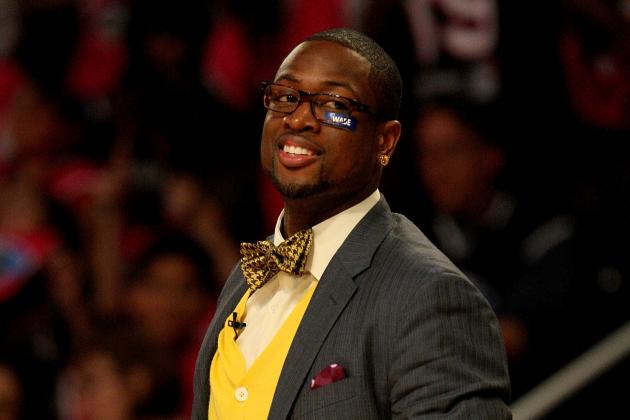 Ronald Martinez/Getty Images

Dwyane Wade is probably the most charming player in the league. Gabrielle Union is living proof of this fact. And it's not just his wide smile that earns him that title. It's his smooth talking style and calming presence that you just can't shake.
Wade has long been one of the funniest, most charismatic ambassadors to this game. He is wonderful with the fans. His city loves him. He has shown that he can be "the man" down the stretch, and displayed that talent on the biggest stage.
He is skilled and eloquent, and a perfect match for ESPN's color analyst position.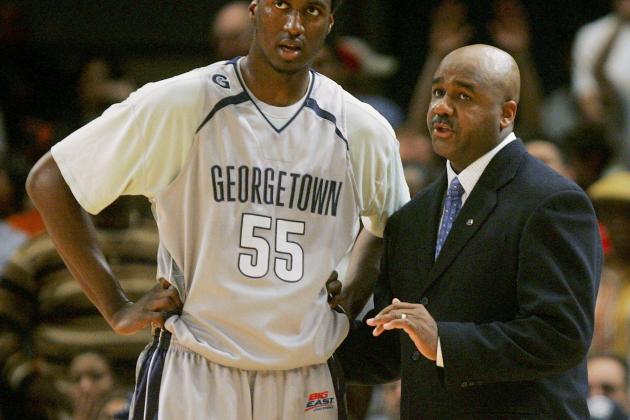 Jim McIsaac/Getty Images

The unexpected X-factor of the 2012 NBA playoffs is serving double-duty as the unexpected X-factor of this list.
Roy Hibbert, with his pristine Georgetown lineage, could, one day, be a great NBA commentator. Why? Well, there are very few big men who can also be serviceable analysts. Beyond Charles Barkley, Chris Webber, and perhaps Kurt Rambis (though it's a stretch to call him a "big man"), options are limited.
That niche would be perfect for Hibbert. He's great with interviews. He knows how to break down his own inefficiencies (as well as his opponents'). And he has a deep resource of coaching to draw upon from the likes of John Thompson III, and to a lesser degree, Larry Bird.
Hibbert could be the go-to guy for analyzing a low-post player's game, and perhaps commenting on how it could be improved. Though there are plenty of pages left unwritten in his own career, if he continues at this pace, he has a fruitful, championship-filled road ahead.
Make no mistake, Roy Hibbert is not a fluke, and he isn't going anywhere anytime soon.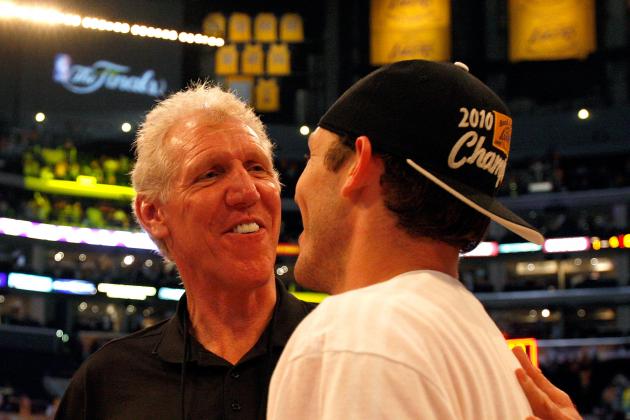 Ronald Martinez/Getty Images

To be honest, I'm not really sure if Luke would make for a great commentator. But I HAD to put him on this list because it's been TOO LONG since we've had a Walton who was given free reign to say whatever he pleases on national television.
Too long I say, too long.