Top 5 Questions Going Forward After Raw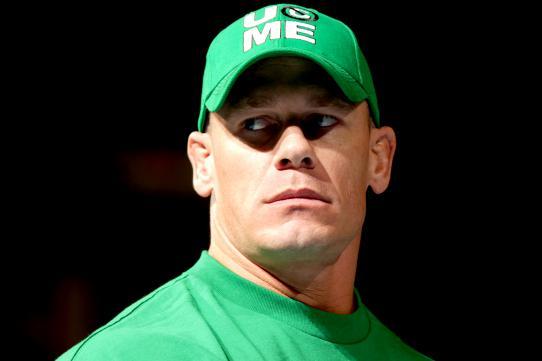 www.wwe.com
Next week, the audience will consist of every heel in wrestling history.
Tonight, we witnessed meaningless feuds, peeps and the return of The Big Show.
As I do every Monday night following Raw, I present the top questions going forward.
These questions are meant to stimulate conversation and give us pause, so we can examine current storylines.
Shall we have at it?
Begin Slideshow

»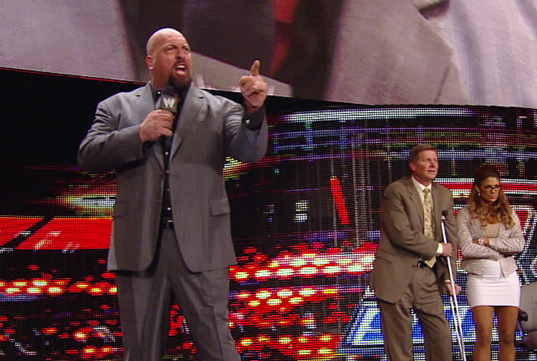 www.wwe.com
Last night, The Big Show assisted John Laurinaitis in defeating John Cena. The Big Show explained tonight that he did this so he could get his job back.
This was not predictable at all, right?
Considering how stacked the odds were for Laurinaitis last night, someone obviously needed to come out and help him defeat Cena. The two names that kept surfacing were The Big Show and Brock Lesnar. Since Lesnar will most likely enter a program with Triple H, The Big Show seemed like the obvious choice.
The problem is I just cannot muster up any emotion for The Big Show anymore. He's old and has changed sides about 50 times in the last 15 years. I was ready for him to leave wrestling and make way for younger superstars.
Instead, The Big Show is now a heel and is going to enter a feud with John Cena.
Is this important to you? Do you want to see The Big Show in the main event anymore?
Maybe after so many years of watching wrestling, I am just tired of seeing guys like The Big Show and The Great Khali in main events solely because of their size. The Big Show's best years are behind him and he is down to punching guys in the face as his finisher.
What do you want to see happen to The Big Show going forward?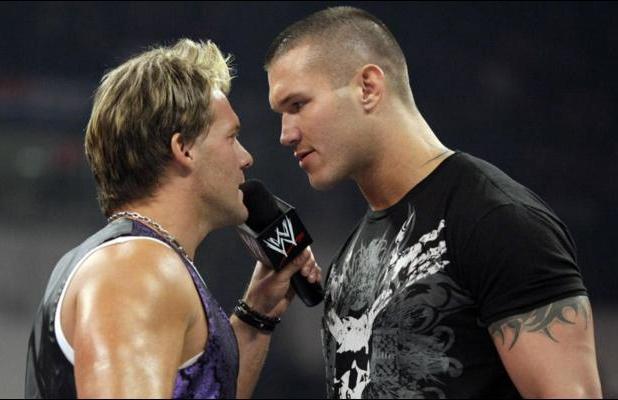 www.wwe.com
Randy Orton was just about to defeat Alberto Del Rio tonight when Chris Jericho came in and hit three Code Breakers on Orton.
Why?
Orton is arguably the second- or third-most popular superstar on the roster, yet he seems to be getting thrown into useless feuds every month. The last feud with Kane was pointless, and now, Jericho attacks him for no reason?
Are we supposed to believe that Chris Jericho and Randy Orton have nothing better to do than fight one another?
I will give Jericho credit for being selfless and putting over other superstars since he has returned, but Orton does not need this. In fact, I believe the WWE needs to find a purpose for both Orton and Jericho soon. Guys with their talent should not be floundering around in pointless feuds.
Where do you think this feud is heading?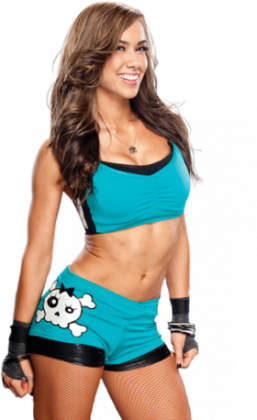 www.wwe.com
This is the second time we have seen AJ approach CM Punk. Tonight, Punk actually made her cry.
What does this all mean?
We keep seeing AJ sporadically but never consistently enough to make sense. My first instinct was that she's just trying to mess with Punk in an attempt to cost him the title so she can get back with Daniel Bryan.
However, the WWE seems to be hinting that there is something mentally off about her. If they expect me to care more about her, then I need to see more. She cannot just disappear for weeks and then come back for a two-minute segment.
What do you think AJ is up to?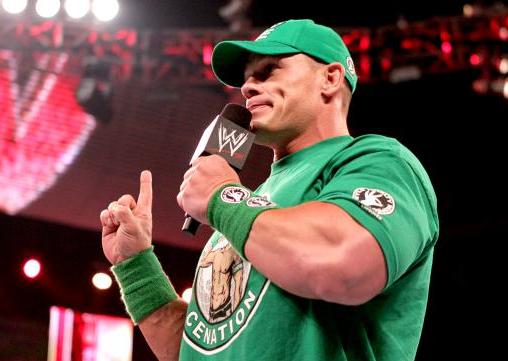 www.wwe.com
Kane. The Rock. Brock Lesnar. John Laurinaitis. The Big Show. This is not a bad list of feuds for a guy who is not even the WWE champion.
John Cena has been in the main event of almost every pay-per-view this year and has been a part of every major feud since late 2011. The WWE creative team has gone out of their way to create monster feuds for him so he can continue to stay in the spotlight.
When does John Cena get a break?
Forget all of the "heel turn" talk on this one. I just want to know when John Cena will be put in a lesser role for a few weeks. Even Hulk Hogan, Steve Austin and The Rock were not ALWAYS in the spotlight during their runs.
I am not saying this as a "hater," but just as a wrestling fan who recognizes that the environment is stale. Cena works his tail off every week, but it will never be enough because it's always the same routine.
The writers put John Cena in a situation where the odds are stacked against him, and then, he will get roughed up, but ultimately, come out the victor. How many times do we have to see the same thing before it's enough?
I know none of this is groundbreaking, but when John Cena is put into the main event of the next PPV a day after the previous one ends, I think we all have a right to voice our concern.
Do you think Cena will defeat The Big Show?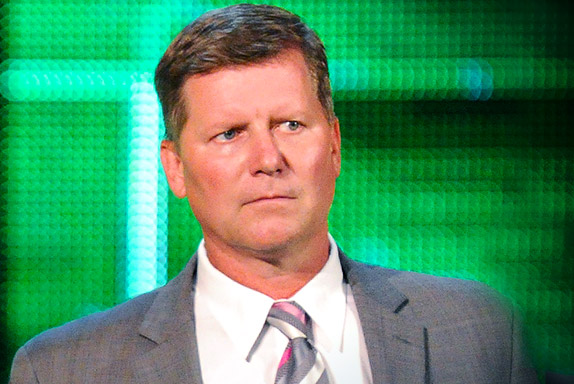 www.wwe.com
Is this the second coming of "the Corporation" or just another smoke screen?
Tonight, Raw ended with the faces of the WWE brawling with all of the heels. Chaos seems to be ensuing all over the WWE landscape, and I am not sure if it is intentional or just a lot of plot holes by the writers.
For those saying that Laurinaitis is slowly forming a new stable, I will at least concur that he has the potential. He always had his legal advisor, David Otunga, but he also has an assistant in Eve. With The Big Show presumably becoming his ally, Big Johnny is starting to form the perfect core of a stable.
The issue with Laurinaitis is that he is merely the General Manager of the WWE. Everyone knows Triple H and the Board of Directors could fire him at any time. When Vince McMahon ran the Corporation there was no one more powerful than him in the company.
We also do not know where "People Power" is heading. One minute John Laurinaitis is feuding with CM Punk, the next second he's attacking John Cena. Ever since Laurinaitis became an on camera character, there have been a lot of inconsistencies with his character. For months, no one knew if he was a heel or simply incompetent.
I still do not believe he's forming a stable, but I would like to know what his master plan is. Sending people after John Cena for no reason, and it's not doing anything for me. I miss the days where storylines were a bit more complex, and there was meaning behind actions.
What do you think John Laurinaitis is ultimately striving for?
Tell me below in the comment second and be sure to list the questions that came out of Raw for you. Also remember to follow me on Twitter @ClassicJoeyMac.
Keep it classic everyone!