WWE Raw SuperShow Results: Live Blog, Coverage and Analysis
Hey, Bleachers. This is the live blog for the May 21 edition of the WWE Raw SuperShow, where we cover all the action as it happens and host community discussion in the comment section.
With Over the Limit 2012 behind us, the WWE Universe braces for the fallout.
At Over the Limit, Sheamus retained his World Heavyweight Championship in a Fatal 4-Way with Alberto Del Rio, Chris Jericho and Randy Orton. Orton didn't seem particularly pleased about the result.
CM Punk and Daniel Bryan put on a match of the year candidate, with Punk retaining the title by way of pinfall as he countered Bryan's Yes Lock. Punk even tapped to the hold after the referee finished the three count.
John Cena toyed with John Laurinaitis in the main event so badly that Laurinaitis attempted to escape the arena. Big Show caught Laurinaitis and brought him to the ring, but shocked (okay, not really) the WWE Universe when he knocked out John Cena with a big right hand.
Laurinaitis limped away victorious, and Big Show didn't appear to be enjoying his new gig.
We'll see what direction the WWE decides to take these angles and more tonight on Raw.
Tune in with us tonight, and sound off in the comment section with your thoughts as the show goes live!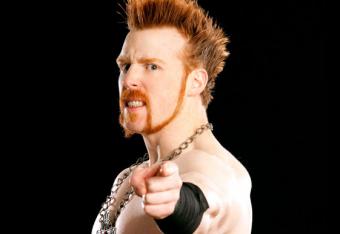 Handicap Tag Team Lumberjack Match:
John Cena and Sheamus are facing Dolph Ziggler, Jack Swagger and Tensai.
The lumberjacks are all heels.
Sheamus is the one getting worked over for the most part, Big Show looks on at the top of the ramp.
Finally, Sheamus makes the tag, Cena is about to hit the five knuckle shuffle on Dolph. The lumberjacks have pounced on Sheamus, and the faces come out to kick off a big brawl. Cena leaves to find Big Show, and the search takes him backstage to John Laurinaitis.
Cena asks where Big Show is, Laurinaitis says he doesn't know, and if Cena touches him, he's fired. Cena turns around, and walks into a big right hand from Big Show to end Raw.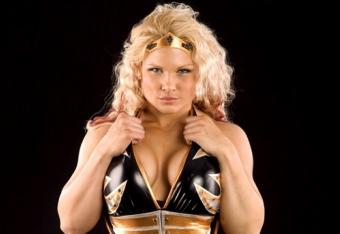 Kelly Kelly vs. Beth Phoenix:
Beth is dominant through the majority of the match, she hits Kelly Kelly with the Glam Slam, and secures the pin.
Beth Phoenix def. Kelly Kelly via Pinfall.
It certainly wasn't as good as Beth's match with Layla from Over the Limit.
The handicap lumberjack match is coming up next.
More CM Punk/AJ, and he makes her cry.
There's a recap of Paul Heyman/Triple H and the lawsuit.
Christian vs. Jinder Mahal:
Christian avoids the Camel Clutch from Mahal, and hits him with the Killswitch. Christian doesn't go for the pin, and lands a frog splash, then gets the pin.
Christian def. Jinder Mahal via Pinfall.
Kelly Kelly vs. Beth Phoenix coming up.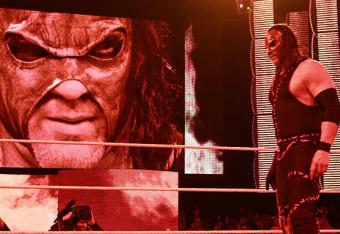 Daniel Bryan enters the ring and says that last night he was dealt a great injustice. He rolls the footage of CM Punk tapping, conveniently after the referee was done with the pin count.
He leads the crowd through a Q&A session, asking if Punk tapped out, if he should be champion and finally if he faces Punk again, would he make him tap again. The fans say no, but of course, Daniel Bryan is saying yes. Yes, yes, yes.
CM Punk comes out, and says that truth be told, it was one of the greatest battles he had ever been in. He rolls some tap of how Daniel Bryan got Kane to beat Punk up last week. Punk says he's ashamed that he fell for it.
Punk then introduces Daniel Bryan's opponent for tonight...Kane. Punk will be on commentary for this match! It's a good night, my friends!
Daniel Bryan vs. Kane:
Kane and Daniel Bryan end up at ringside, and Punk grabs a steel chair, and is about to do to Daniel Bryan what Bryan did to Punk on SmackDown. Bryan grabs the chair from Punk before he can hit Kane, and Punk backs up.
Kane turns around and sees Daniel Bryan with the chair, and Kane destroys him with it. Kane goes on to give Bryan two choke-slams.
Daniel Bryan def. Kane via DQ.
Punk goes into the ring to "check on" Daniel Bryan, and puts him in the Anaconda Vice, for good measure.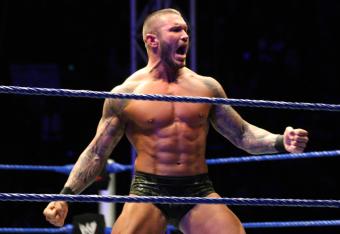 Randy Orton vs. Alberto Del Rio:
Randy looks strong through the match, and hits the hanging DDT on Del Rio. As he waits for Del Rio to stand, Chris Jericho slides into the ring and hits Orton with the Codebreaker.
Randy Orton def. Alberto Del Rio via DQ.
Jericho screams that he's the best in the world at what he does. He hits Orton with another Codebreaker. Jericho is snapping. He screams his mantra some more, then hits Orton with another Codebreaker after almost leaving.
Finally, Jericho leaves and his music hits.
Daniel Bryan is coming up next, and will be cutting a promo on CM Punk.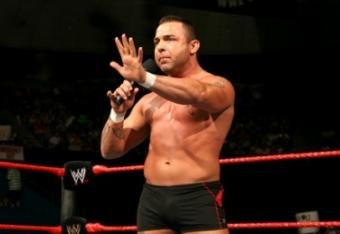 Ricardo Rodriguez is out to introduce Alberto Del Rio, and Santino Marella comes out and says Ricardo is too hard to understand. They go back and forth rolling their R's.
Santino hits Ricardo with the Cobra, then introduce Del Rio himself.
The announce booth pumps up Raw's 1000th episode, and the change to 3-hour Raw's.
Santino leaves, Randy Orton will be facing Del Rio next.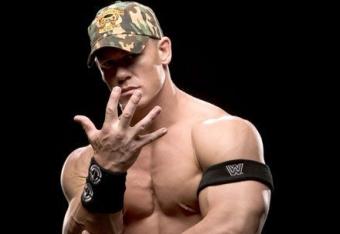 John Cena vs. David Otunga:
Otunga dives out of the ropes to avoid Cena's rush. Otunga makes Cena chase him around, and Cena is becoming increasingly angry.
Cena finally gets his hands on him, and hits him with an Attitude Adjustment, then forces Otunga to tap with the STF.
John Cena def. David Otunga via Submission.
Cena holds the STF, Curt Hawkins, Tyler Reks, Titus O'neil and Darren Young jump Cena. Sheamus runs out to make the save, and plows right over Laurinaitis.
They clean house, then Laurinaitis throws them in a 3-on-2 handicap lumberjack match later tonight after he shouts at the heels to get backstage as he didn't give them permission to attack.
Now that's a proper way to get heel tag teams introduced in a big way, hopefully this plays out like a stable, and they get over as tag teams.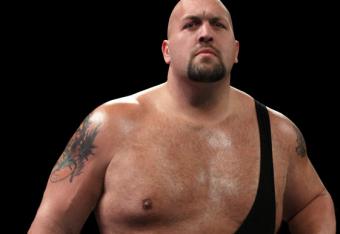 There's a long intro that recaps the John Cena vs. John Laurinaitis main event from Over the Limit.
Cena comes out, and he isn't happy. He walks to the ring, grabs a microphone, and addresses the crowd. He's definitely steaming over last night's loss.
He can't let go of this loss, and says that the fans know that Laurinaitis is a power hungry bully. Cena says their match was going just fine until Big Show came into the picture.
He used to call Big Show a friend, and he knocked him out cold.
What he can't get over is that Big Show sold out. Show would have got his job back as soon as a new GM was announced when Laurinaitis lost his job.
Cena trashes people power, and Eve Torres steps out on stage.
Cena says, "Wow John Laurinaitis, you got really hot, but you still suck."
She introduces Laurinaitis, and he comes out on a scooter with a crutch. People Power decals all over.
Laurinaitis talks about his trip to the emergency room last night after the match, and lists his "possible" injuries. He says that he proved he's a fierce competitor in the ring.
If any Superstar touches him, they'll be fired immediately.
Laurinaitis then introduces Big Show, who he rehired and gave a hefty bonus to, and will be facing John Cena at No Way Out. Show comes out looking like he feels guilty, and he says that Cena and the fans want an explanation...but they won't be getting one.
Show talks about how he begged to Laurinaitis last week. No one showed any sympathy to him, and now he has an iron clad contract. So much for that guilt huh?
How dare they judge him, Show says. He's going to knock Cena out at No Way Out, and with that, he leaves.
David Otunga comes out, and says it's his turn to beat John Cena. Cena warns Otunga not to face him right now, but Otunga doesn't care. Otunga dedicates the match to Laurinaitis, and heads down to the ring, their match is coming up next!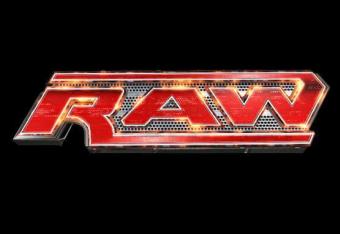 The WWE Raw SuperShow is live! Coverage of the opening segment is coming up next.
This article is
What is the duplicate article?
Why is this article offensive?
Where is this article plagiarized from?
Why is this article poorly edited?