London 2012: 5 Things You Need to Know About US Gymnast Danell Leyva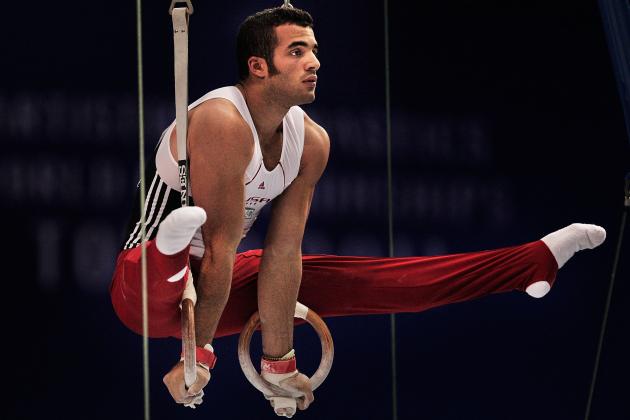 Adam Pretty/Getty Images

Danell Johan Leyva is the undisputed reigning king of U.S. gymnastics.
From his humble beginnings to international stardom, this competitor holds in his grips the hopes of many American Olympic fans. Whether or not viewers are gymnastics aficionados makes no difference. Sports lovers want to see Leyva soar on high bar at the 2012 London games.
But with the inevitable pressure the Olympics places on athletes, can this 20-year-old maintain his royal status?
High-flying antics and nerve-rattling routines aside, there is more that makes Danell Leyva tick. Before he boards a plane for London, here are five things you should know about this national champion.
Begin Slideshow

»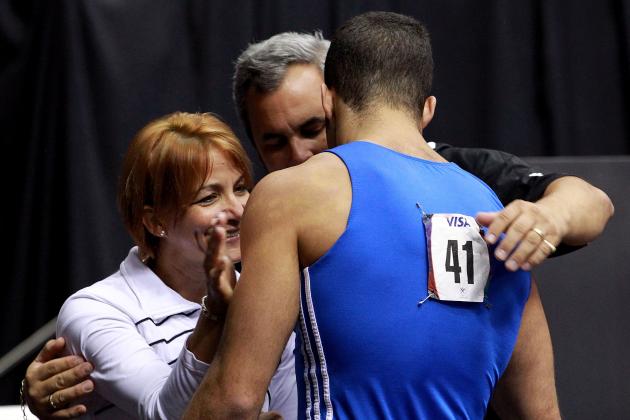 Ronald Martinez/Getty Images

According to Itzbmradio.com, Danell Leyva and his mother Maria Gonzalez fled Cuba to the U.S. because he was ill.
So ill, in fact, he required medical attention unavailable at home to help combat chronic childhood asthma. Gonzalez was once a member of Cuba's national gymnastics team.
Leyva's condition became serious enough that in 1993 Gonzalez, aided by relatives, left Cuba and landed in America via Peru where she inevitably joined her ex-teammate Yin Alvarez.
Never underestimate the determination of a mother.
Danell Leyva's Cuban stepfather Yin Alvarez was poor of cash but not spirit. Determined to get back into gymnastics after defecting from his homeland and against family advice, Alvarez brushed off the naysayers and opened the doors to Universal Gymnastics in Miami, Florida.
Unbeknownst to mom or stepdad, a champion would rise through the ranks under their roof.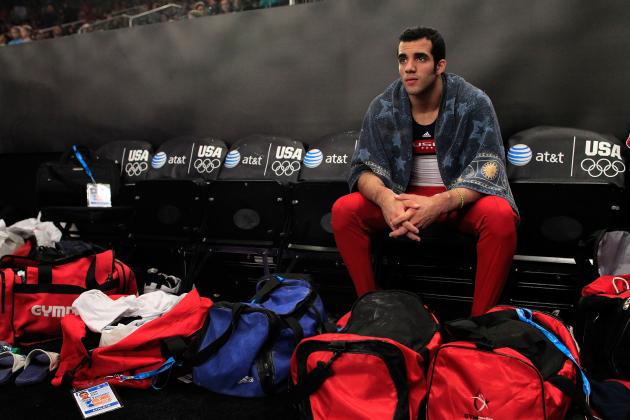 Chris Trotman/Getty Images

Less than two weeks before the 2012 AT&T American Cup took place, Leyva got in the middle of a dog fight.
ESPN reported that the family pets got into a heated and physical altercation. Leyva tried to break up the ruckus and suffered extreme trauma to his face and right ear for his effort.
Twelve days and over 80 stitches later, Leyva took gold in the all-around competition.
Millions of children participate in recreational sports, and gymnastics is one such avenue. It's fun, it helps kids stay fit. However, it is completely different if it falls under job status.
When he is not flying through the air at G-force speed, Leyva enjoys painting and drawing. This activity creates a nice balance against the intensity of working toward one's Olympic dreams.
Now get going on vault, ok?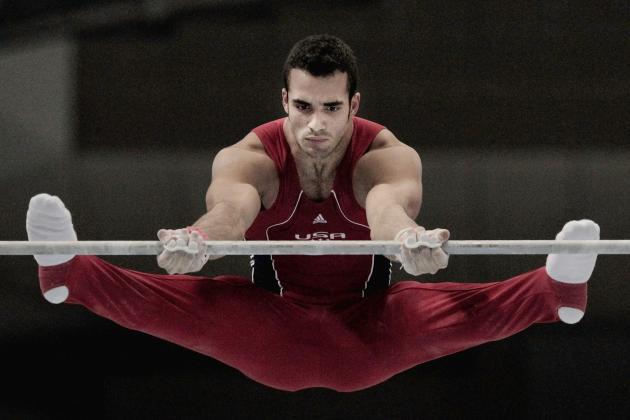 Lintao Zhang/Getty Images

Don't try this at home, but according to Leyva's bio on the USA Gymnastics website, this elite athlete is not the first family member to push his body beyond what we mere mortals could possibly fathom.
Though for most of us, going to the extreme is tapping a foot while waiting in line for a latte. We live vicariously.
"Family members in sports: My mom's cousin once held the world record in holding his breath underwater. (7:15)"
Talk about gutsy. You simply can't make this stuff up!
When a gymnast crashes—not falls, but crashes—the entire viewing world cringes. If you are ever in an arena when it happens, the collective intake of breath sucks the walls inward, to the point fire marshals cringe twice.
What to do when you nearly dislocate your face at the 2011 World Championships in Japan?...
...Step back, spit out your tooth, massage your jaw, gather yourself and move on to parallel bars. Oh, and kick butt in the process. Leyva has the stuff to which true champions can relate.
Barring injury, Danell Leyva will be a presence on the podium, and more than likely on the medal stand.
To learn more from Leyva himself, or watch him work out at his home gym, head here.